Known as the bassist and singer of The Meters, musician George Porter Jr., has a long history of performing and recording. We caught up with him during the height of the pandemic to check in on how recording remotely was going. His latest record "Crying for Hope" with his project Runnin' Pardners was released at the end of 2020. He talks about creating that record in our interview below.
Porter Jr. chatted about recording with his kids and grandkids as well as music legends. He also spoke fondly of his late wife and a memorable trip to Alaska.
In one of the most emotional parts of our interview George shared stories about scary travel moments while touring during the Civil Rights Movement during the 1960s with late singer Art Neville. After the summer of protests in 2020 following the murder of George Floyd, it is important to remember that the same struggles exist for BIPOC people in America today.
In his early 70s, he is going strong hitting the road. He has tour dates lined up throughout the summer, across the US. For a full list of tour dates, go here. Check out the one part of our three-part interview series with George Porter Jr.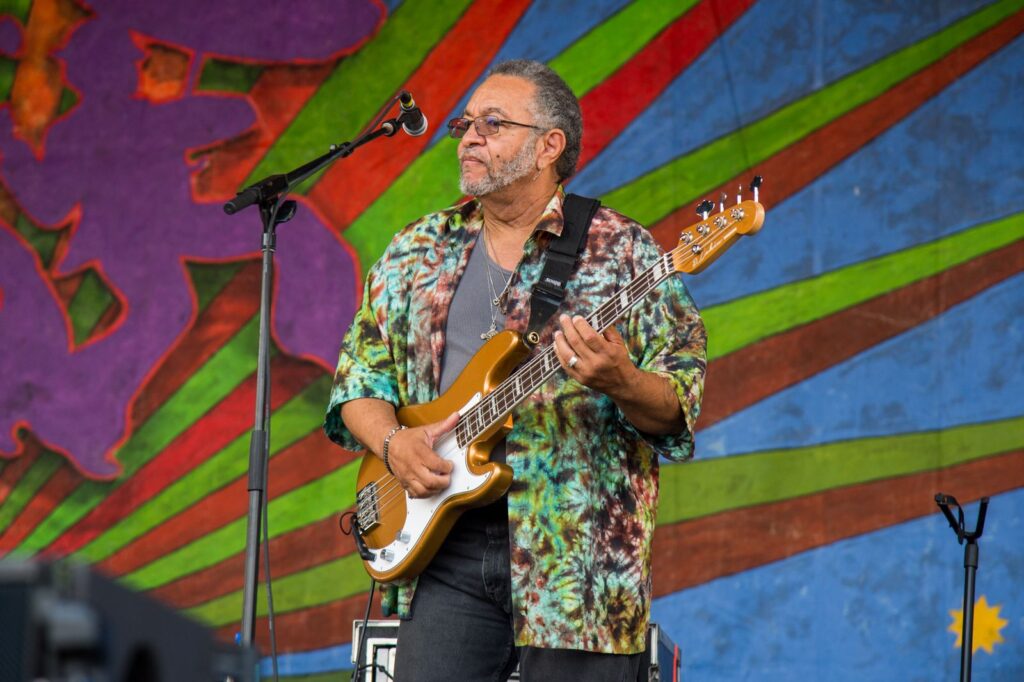 You have recorded with so many great artists like Patti Labelle, Dr. John, and your band. Is there a way you prepare for the different sessions?
The only preparation I have is to listen to the music to get an idea of what the music is. I try not to formulate what I am going to do until the day of the session. When you are listening to demos it is not the same as when you have real people and other players involved.
I load the music, I know the chord changes and I know the B section from the A section. Formulating what I am actually going to play doesn't happen until the day of the session because I am a player who likes to play off the people I am playing with.
I like to breathe with the drummer and stay away from his backbeat and be as close as I can to the violin or the bass drum. In truth, I don't really prepare more than the changes in the song. That's about it.
The Meters have been nominated for the Rock & Roll Hall of Fame many times. What does this mean to you?
It's an honor. I would accept any honor but it is not something I would go out of my way to wish upon a star. I am not sure if being nominated to the Rock & Roll Hall of Fame makes me any more money or makes my income, or gets me any more gigs. It is just an honor they bestow upon you for doing things you did 50 years ago. In my case if they give me an award it is for stuff I did 50 years ago I would graciously accept it and move on.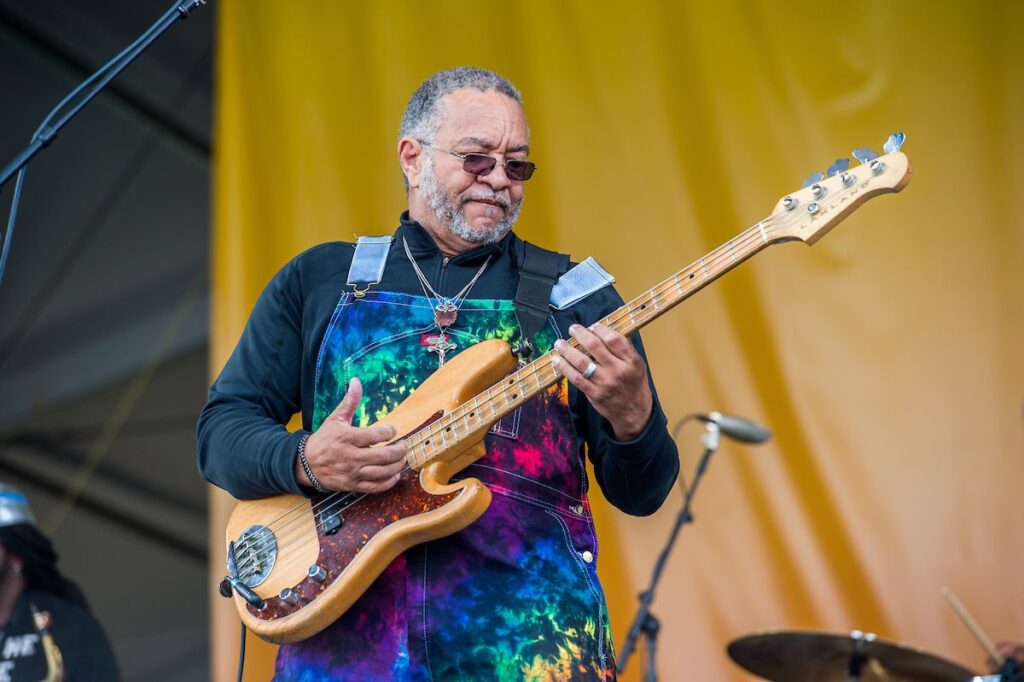 You have traveled, you have been touring for over 50 years. Are there any favorite travel destinations through the years either personally with your wife or with the band?
I went to Alaska – it was something my wife and I were supposed to do years and years ago and we kept putting it off. She then got sick and passed away. Denise and her husband had been wanting to go to Alaska for years and years too. He passed away two years before my wife. It was like we said let's do this because they wanted to do this and should make this circle.
We went up to Alaska and did a three-day ground tour. We got on a boat, like a jam cruise – it was like seven or eight days on the water. I enjoyed that – I was thinking I wasn't going to enjoy it. I wasn't crazy about the music on the boat [but] there were a lot of things to enjoy.
The scenery was so beautiful and the wildlife I have only seen on television before was really beautiful, then the glaciers. It was a really enjoyable trip. Would I do it again? Probably not but I am contemplating going up for the Northern Lights.
The only problem I am having with the Northern Lights idea is it is very cold. Me and cold weather do not get along at all. I don't like snow. I'm not sure how we are going to pull that off. Denise definitely wants to go up for the Northern Lights. I have seen the Northern Lights on TV and it looks amazing.
I read an interview with you and singer Art Neville from 1995. Is there something you fondly miss about him?
He was a mentor. I loved Art Neville very much. Like most families we fight, we fussed about ideas and concepts. He would always give me hell because after a certain amount of time. I became the band leader because I maneuvered better. He would call me "Band Leader Man." He would make jokes about it live in front of an audience. It used to drive me up a wall. I miss him dearly every day.
You toured extensively during the '60s and '70s during the Civil Rights Movement. Can you talk about some notable moments during that time?
I remember one time we were running out of gas and we pulled off at an exit that said there was a gas station. We were in Mississippi pulled off Highway 51 into this little town and the gas station was closed. So we kind of stayed there because we didn't have enough gas to go any further and we didn't know how far we could go to get any gas. We just kind of fell asleep.
Two police officers pulled up on us and we were sitting in our vehicle at the gas station. The guy tapped on the window and we woke up and they had their flashlights in the vehicle. They hadn't drawn any weapons but it was "holy shit – we were in Mississippi and this could be bad."
Art and me were in the front seat and Art told us to stay in the vehicle and shut up. We weren't going to say a single word. Art got out of the vehicle and [he] was talking to the policeman and told him who we were. The police officer said, "Are you that Art Neville and did you sing "Cha-Dooky-Doo" and Art said, "Yes sir I am that Art Neville."
They made him sing "Cha-Dooky-Doo" twice and they told us there is a gas station open three miles up the highway and to go get some gas and get out of here. For me that was hairy.