Formed in 1992, Everclear is one of the most popular alternative rock bands to emerge from the 90's. With lead vocalist, guitarist, and founder, Art Alexakis, Everclear has sold over 6 million records and achieved 12 top 40 hit singles, with more to come. With hits like "Santa Monica" and "Father of Mine", Everclear became a household name. 
Recently, Everclear has released their album, "Live at The Whisky A Go-Go" which was recorded during their 30th Anniversary Tour. The band is currently on tour across the country, appearing with other bands such as The Ataris and The Pink Spiders. They will be playing a hometown show in LA on Monday at the Wiltern Theater.
We caught up with Art by phone after our last interview with him which took place 11 years ago in 2012. We talked about the music scene in the 90's, the effects of traumatic life events on Everclear's music, and Alexakis' new feat of writing an autobiographical memoir. 
The band has a live album at the Whisky out. What's your favorite Whisky A Go-Go memory?
I can't talk about it.
In our last interview 11 years ago, I only had a few questions and you gave many answers just like this. We want details this time around.
I'll expand on it. It's just like growing up in Santa Monica, growing up in LA in the late 70s and early and mid 80s, you know. I went to the Whisky a lot to see bands there. I had friends from bands that played there, dated girls in bands that played there. I'd been backstage, I dealt drugs backstage. I was black out drunk, having fist fights backstage, having sex and doing drugs backstage. But I had never, ever played there. So last December 1st, that was the first time I played onstage there.
How did Everclear not ever play at Whisky A Go-Go in the 90s?
Well, because frankly, we were too big, you know? Whisky in the 90s still had a lot of punk rock type bands playing there most of the time. So, the cool place to play for us was Troubadour or the Roxy if you were going to play a smaller place. So, when "Santa Monica" was a hit, we did four sold out shows at the Roxy, that was a big deal at the time. Before that, as we were coming up the summer before that, we played a show at the Troubadour. Someone at the LA Times wrote a great review about it and that that really helped move us up the ladder a little bit. 
I remember because we played at the Troubadour the day before we shot the "Santa Monica" video, it wasn't even a single yet. But the Whisky, man I love going there. I love the intimacy of it. We've never played there. So last year, our last show was going to be in LA when doing a regional California tour. We got offers from different places, and that was the smallest. But I'm like, f*ck, man, let's play the Whiskey, that'll be fun. We booked the show. About three and a half weeks before the show, it had pretty much sold out.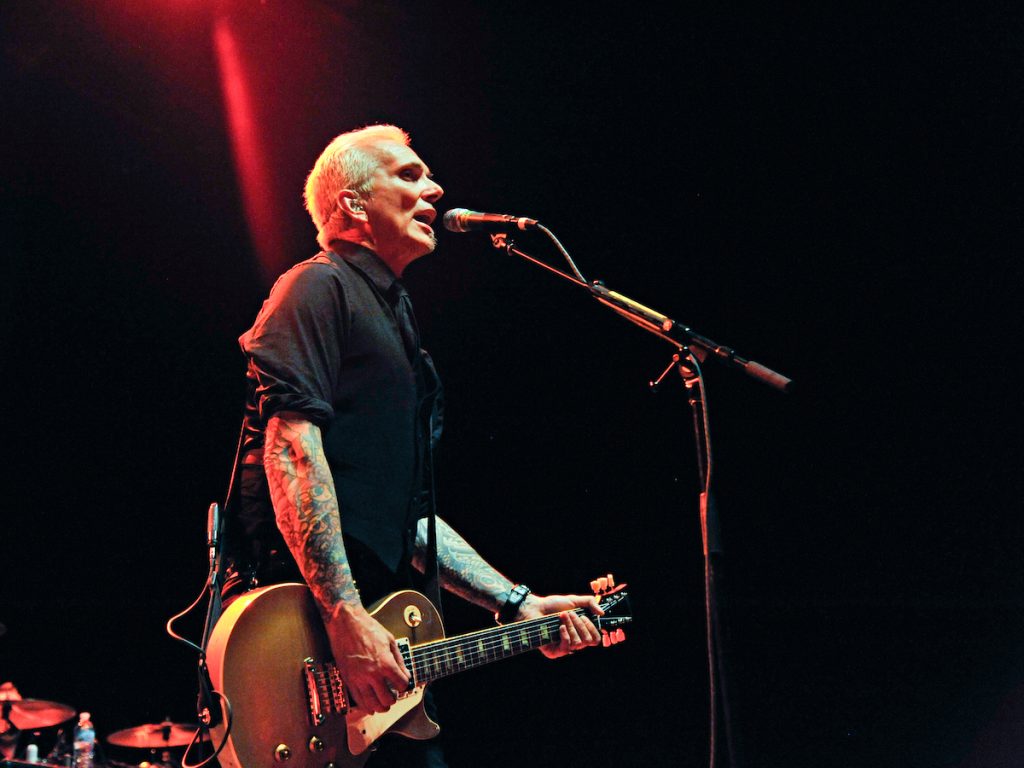 I got a call from a guy that I used to know, Tim Devine, who was from Capital Records. He had a new label called Sunset Boulevard Records. And he's like, I want to sign you to make albums. I didn't want to make an album. I didn't want to spend a year of my life doing that sh*t. I want to do a song or two a year and just do a video to have something new to play and keep things a little interesting and fun and that's it.
And he goes, "Well, what about doing a live album?" I did a full Scooby Doo like, oh really? That's not a stupid idea, let me think about it. I got back to him and I went, you know what, we will do it there. I had my producer, Jim Kaufman help. He got a couple of guys and we recorded there and at the Whiskey as well. I told him If I like it, I'll give it to you and you can put it out and we can work a deal. 
I wanted to do one documentary, one live show, the last show of the 30th anniversary tour and videotape it. We brought out a video crew and tried to see if we could get some magic, and we did. There were some hiccups here and there with the production, but we got through it. I listened to it last night for the first time in a month and I think it sounds good, it's really good. We don't use tracks like a lot of people do, like everybody does pretty much. We don't do that. We're a rock and roll band. We play rock and roll and I think it sounds good.
I saw you guys in the 90s when you were big at those big venues. And you know, it brought back so many memories listening to that album the other day. So, I appreciate it. And I'm sure all your fans do too.
We did 15 studio tracks and we put "Year of the Tiger" in it as well. I wrote and recorded "Sing Away" for my solo record, which came out in 2019, which is very acoustic. I played all the instruments on it, but I knew then that it sounded like an Everclear song and I was like, this would be a great time to re-record that song. And there's like 2 or 3 songs on that record that I'd like to re-record. I think it would be fun to do, you know, as time goes on and do some new stuff too. 
It's perfect timing with last month having National Suicide Prevention week. Was this intentional?
We didn't plan on that. I mean, it just came out like that because that's when we were touring and when we were planning on putting out the record. It came out in September and when we were doing the video, we reached out to the American Foundation for Suicide Prevention and talked to them and they told us what was going on and they gave us some ideas on how not to trigger people and to be cognizant of that. They're sponsoring that song and they're behind that song. And we put 2 or 3 panels after the song that talk about if you need resources, if you or somebody you know has had suicidal ideation. 
And I just feel good about how it came together. It just felt right. And because it was a song that I wrote because a friend of mine had an issue like that with his child. And my child had been bullied really bad and had some suicidal ideation during Covid, like a lot of adolescents did, with a lot of anxiety and depression. 
It's just one of those things as a parent that I really don't know how people go on with their lives when you lose a child. My mom did it. I know when my brother died, I was 12. My brother died of an overdose. He was 21, a baby. And my mom went on because she had me. She had a little more that she had to take care of. Single moms are bad*sses 
I'm sure that song speaks to a ton of people and will help. I speak to a lot of fans and music is really what gets them through those tough times. Would you agree?
Absolutely. And it's gotten me through tough times as well, you know, and writing about stuff like that. At the same time when that happened, I also remember that I came into the bedroom one night and my wife was just bawling. I'm like, Oh, shit, what did I do now? And she gave me her phone and she was reading about this little boy. He was nine years old and he had a colostomy bag because of a genetic disease and he had been teased so badly for it that he went on and killed himself at nine years old. 
It's awful. Just heartbreaking. So, I have to write sometimes, it's catharsis for me to make sense of stuff like that, like "Father of Mine" and songs like that. Whereas "Father of Mine" was biographical and this wasn't. But I write songs in probably three different ways, autobiographical, and then another third of my songs I write are where I take situations in my life and other people's lives and create characters. And then the other third, I just write stories to come up with stories. If I can do that and when you can't tell the difference, I'm doing my job as a writer.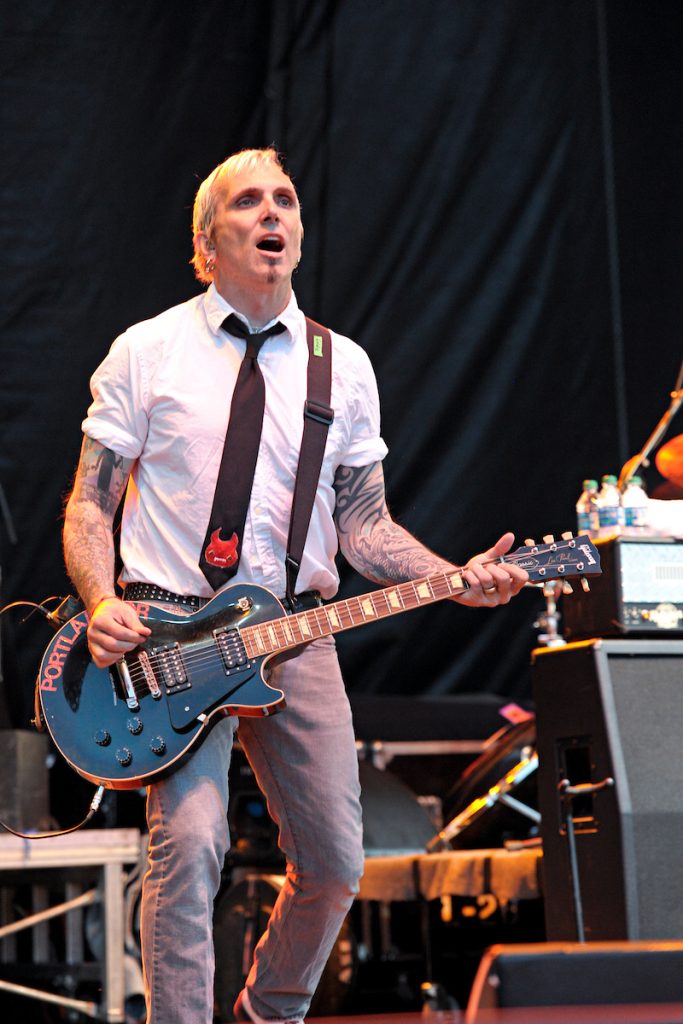 Have you ever considered writing a book?
Yeah. Matter of fact, I'm going to have lunch today with my literary agent. He lives in Philly. That's where I'm going to meet him today.
How soon could a book be coming?
I think it's going to take me a year. I've got serious copious notes about things I don't want to do, and I'm putting things in order. I'm working on it. I wanted to finish this album cycle and this tour. I've been in school for the last two years, so I'm taking this next year off school to, other than touring with the band and making a living basically, do the writing thing.
Will the book be an autobiography or just a story?
It's an autobiographical memoir. 
I recently spoke to Peter Frampton when he was doing his autobiography, and it's tough and emotional sometimes to dig all that stuff up from the past. Have you had a similar experience writing?
You know what, this is about more than just the music. It's a story of the 60's, 70's, 80's and 90's from my perspective and going through addiction, recovery and then success, sexual addiction and all that stuff that's gone on in my life. And you know, getting MS. There's a lot of stories that make up the overall story. I think it will be a really good book, if I can pull it off. But it's not going to be like a rock book. I don't have any interest in doing that.
I always ask people, what's your perfect day in your hometown of LA?
Home with my family, sunny outside, hanging out, cooking, going for a swim in the pool, spending time with my wife and then with my daughter. Doing something fun with her would be going to a movie or something. It's pretty simple. You know, just being at home with my family at our house in Pasadena and with my dogs. We have little yappy dogs that I love dearly, they're Yorkies. 
And it's just that I love my family. I love being home. I wish it was like Star Wars or Star Trek, where I could just go to another city, play a show and then go home that night and sleep in bed and not have to travel.
Have you taken your family to see Barbie yet?
Oh, yeah. We saw it the day it came out. We were in Tucson at my mother in law's, so we all went out and saw it. I thought it was f*cking fantastic. I can't wait to watch it again. 

You've traveled all over the world. Any hidden gems you've found along the way?
Well, you know, there are very few places I don't like, but I have to say, one of my favorite places in the world is Australia. I love Australia, and they loved me. They love Everclear. Have you been to Australia? They are one of the only places in the world that like Americans and American culture. 
Yes, I've been several times. It's beautiful. The Great Ocean Road is stunning. Did you go to the Outback or Ayers Rock?
Well, we were just on the Great Ocean Road. We took it all the way from outside of Melbourne all the way to Adelaide. We did that and saw The 12 Apostles. That was really cool. I didn't go to Ayers Rock this time, but I've been. It's pretty surreal. The whole experience there is just what that country is all about. And, you know how it started as a penal colony.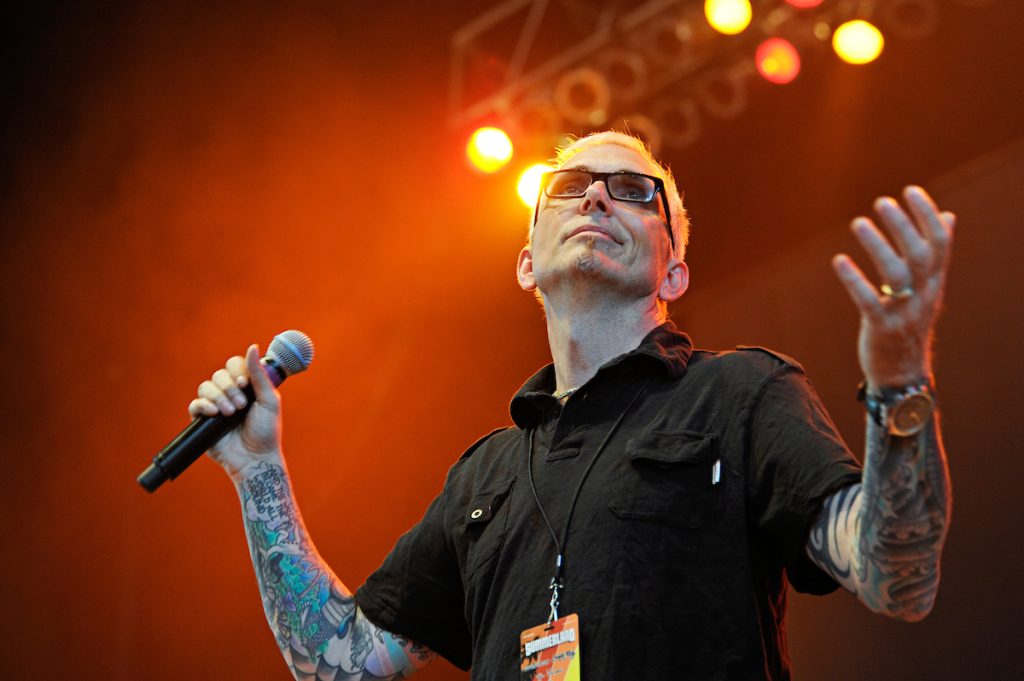 So what's been the highlight of your current tour?
The shows have been just phenomenal. Tonight we're in Philly and we're doing the whole East Coast for the next few days in Boston, New York, Long Island. And then we go down to Raleigh, North Carolina, and start heading west. We'll end up back in California in October and look forward to playing LA. And just having fun with The Ataris, a great band. Of course, the singer's just an amazing, amazing guy, really talented.
You've been playing for 30 years, what's the secret to being able to do that?
I don't know if I have a secret, it's just natural for me. I'm 61. I've got MS, I've been clean and sober for 34 years. I'm kind of a walking, acting example as far as people tell you that miracles don't happen. They do, right? They don't come easy. I work really hard to go out and play every night and need to be able to go on tour. And I have to be a certain way, I have to take my medication. 
With an autoimmune disease, multiple sclerosis, it makes it a lot harder. But I mean, that as a person makes me stronger and I just have to work through it. So that kind of drives me. But also taking care of my family, taking care of the guys that are in my band, crew and management agency and just people who depend on me and this band to make a living. I take that very seriously. 
The main thing is also the fact that I get to play music in a rock and roll band, being 61 and I ain't stopping anytime soon. It just isn't happening. I'm going to keep playing until people don't want me to play anymore. But judging by the last couple of years, we sell more and more tickets, more and more downloads. So I don't know what's going on right now, but there's something happening and I'm just glad to ride it out as long as we can.