As we head into Bourbon and Beyond 2023, we wanted to re-visit one of our favorite chef interviews from 2023 with Top Chef alum Justin Sutherland. Sutherland is a proud Minnesota native and owner of Twin City restaurants Handsome Hog and Northern Soul.
Sutherland also is the emmy-nominated host of Taste the Culture and stars in Fast Foodies on Food Network. He also makes regular appearances on many of our favorite Food Network shows including Chopped and Tournament of Champions.
We caught up with Justin to talk all things music, good and spirits in our interview below.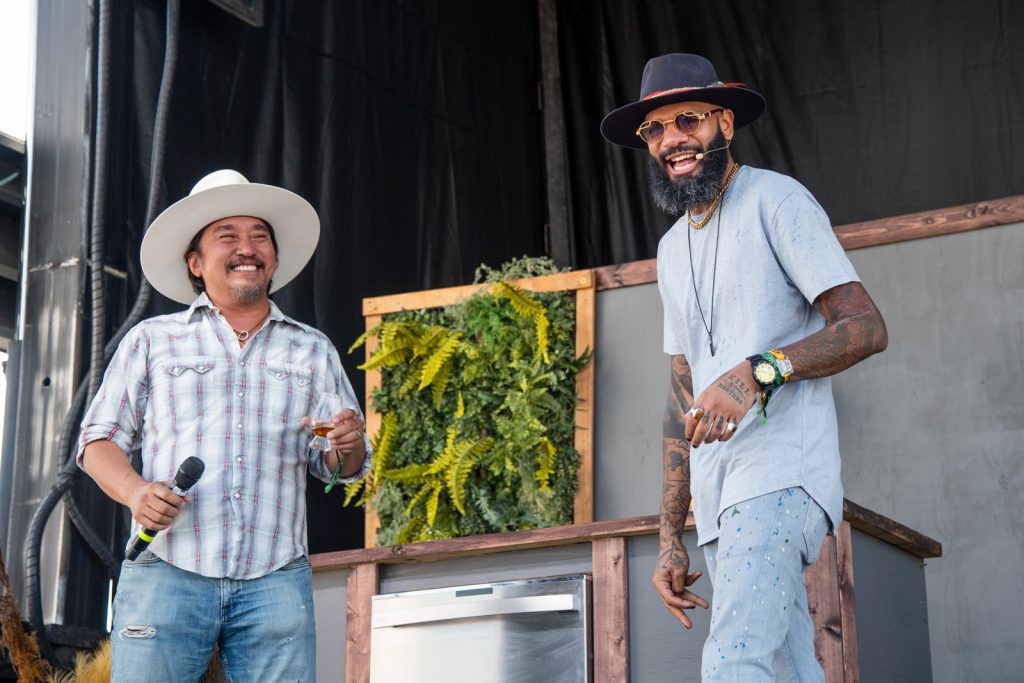 What is your favorite Top Chef, Kentucky memory? 
I mean, honestly, being at Rupp Arena, when we got to go to the basketball court with the coach and cook with the screaming fans it was that was pretty incredible. 
You had a pretty serious boating injury last year. I'm so happy you're better. The whole chef community rallied around you during that time which just speaks to your character and the love they have for you. 
It was incredible. I was in the hospital for a week without a phone, so I didn't even know what was happening out in the world. And when my dad came and gave me my phone back and I turned it on and saw the support that was pouring in from chef community, fans, friends, family, it was it was pretty special.
I love the show Fast Foodies on Food Network. What has been your favorite food to make on the show.
Honestly, the Bobby Lee episode when we did the The Egg McMuffin, that's still one of my ones. I got a big kiss from Bobby Lee and that dish was really fun.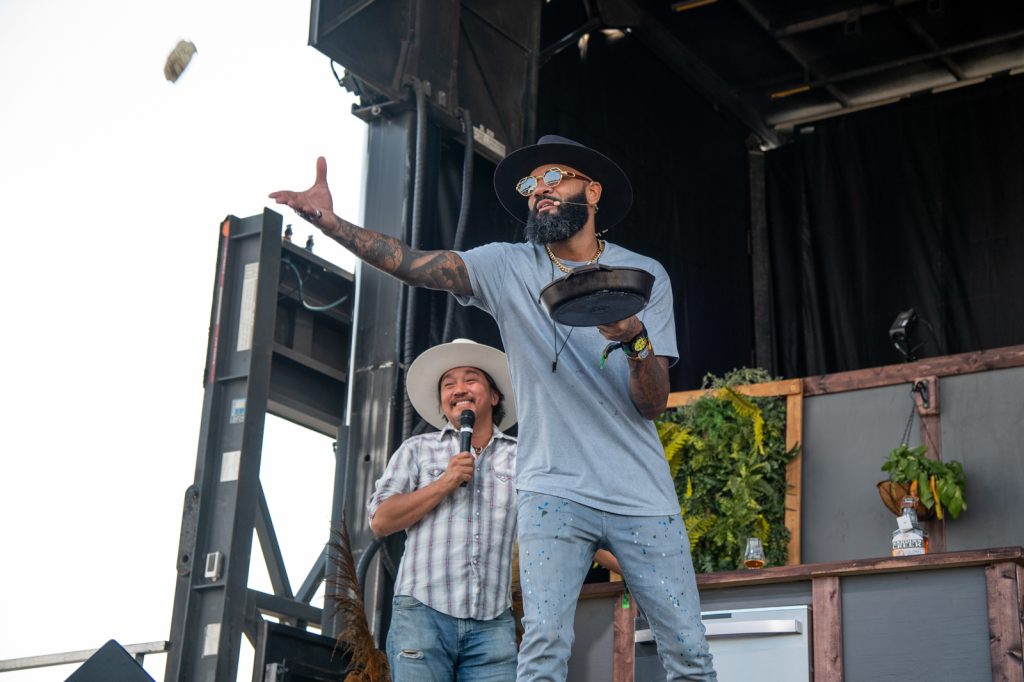 You won Iron Chef America and beat Iron Chef Alex Guarnaschelli (ICAG). It's very hard to do. What was the toughest part of that competition?
The toughest part of that was literally walking out and seeing Alex standing in front of me. I mean, that was my first TV experience. It was overwhelming, but amazing.
Tell me about your perfect day in the Twin Cities in Minnesota.
I guess in the Twin Cities, it depends on what kind of what type of year it is, what time of year it is, I guess. But we have the most amazing springs and summers, and I think one of our best things is we're so close to lakes and water and nature, you know, just getting out on the boat, being able to go on hikes, being able just explore all the beautiful outdoors that we have.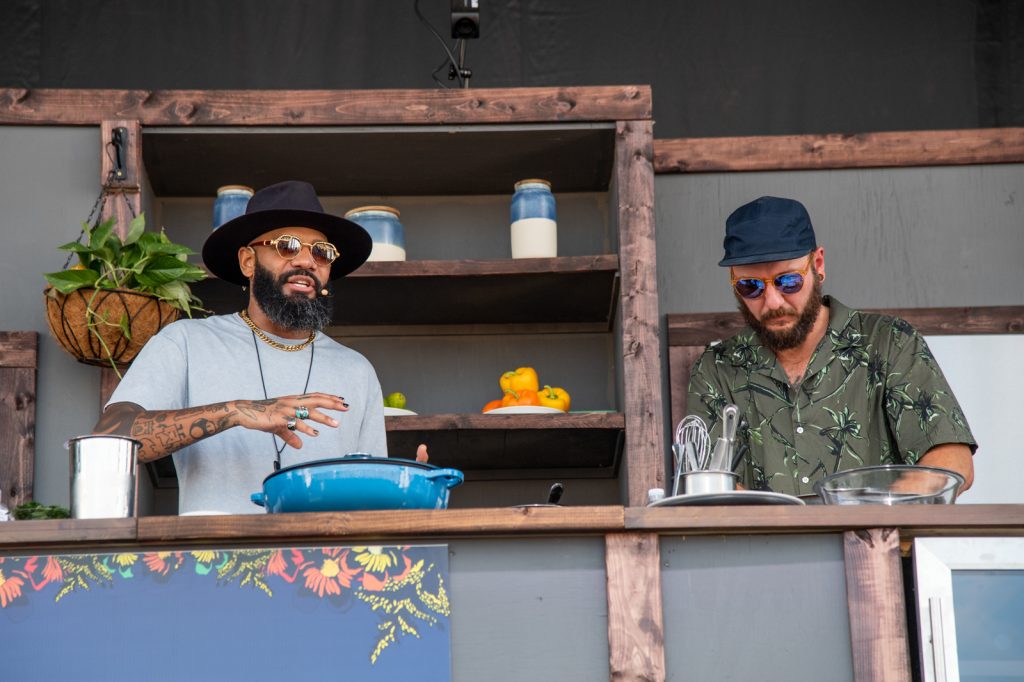 You have a whiskey collaboration, right?
Yep. We still have the Southern Select made by Tattersall Distillery
What is your favorite bourbon cocktail?
I'm love an old-fashioned. I'm a huge Sazerac guy.
What is your dream rock star cooking collaboration?
After seeing Jack White at Bourbon and Beyond I just want to go hang out with him. That's it. He crushed it.
Also, Pearl Jam covering Purple Rain was epic. I'm a Minnesota boy so that was awesome.
Northern Soul, is your first cookbook. What's your favorite recipe to cook from that book?
Northern Soul is my first book. My favorite recipe is the collard greens because it's something from my grandmother. And for me, collard greens just tell the story of soul food and of just that whole Southern food movement taking humble, simple ingredients and turning it into something great.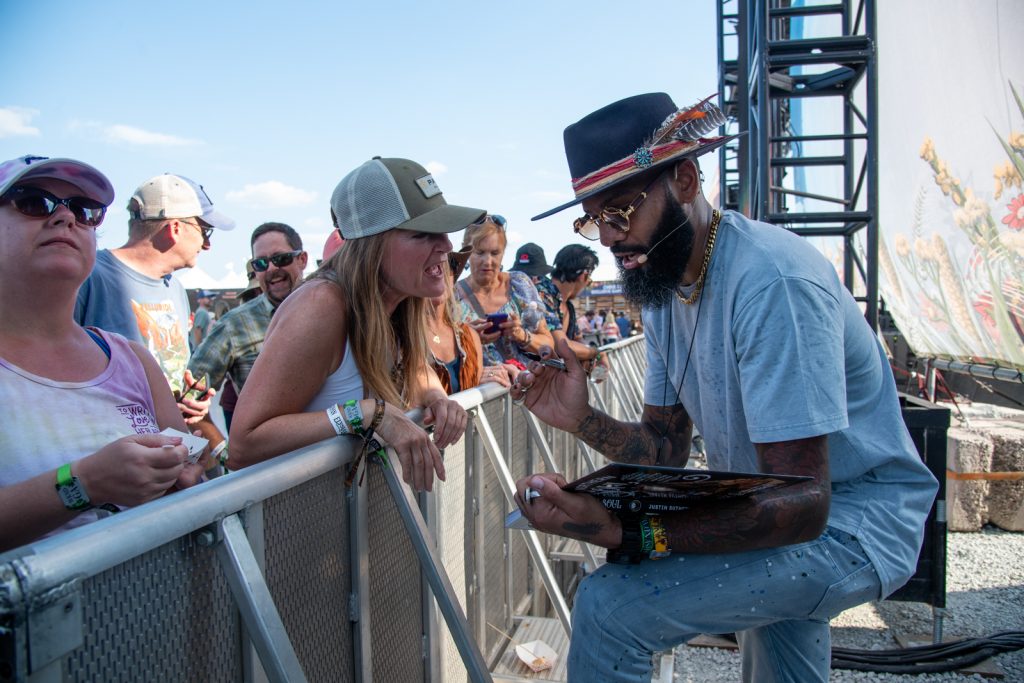 Tell me about your travel show Taste the Culture.
Taste the Culture is where I get to travel the country and be the host and find these untold stories of immigrants, of people in the BIPOC community, of female owned restaurants or anything in the food, fast food space. And really just tell and amplify some of those untold stories.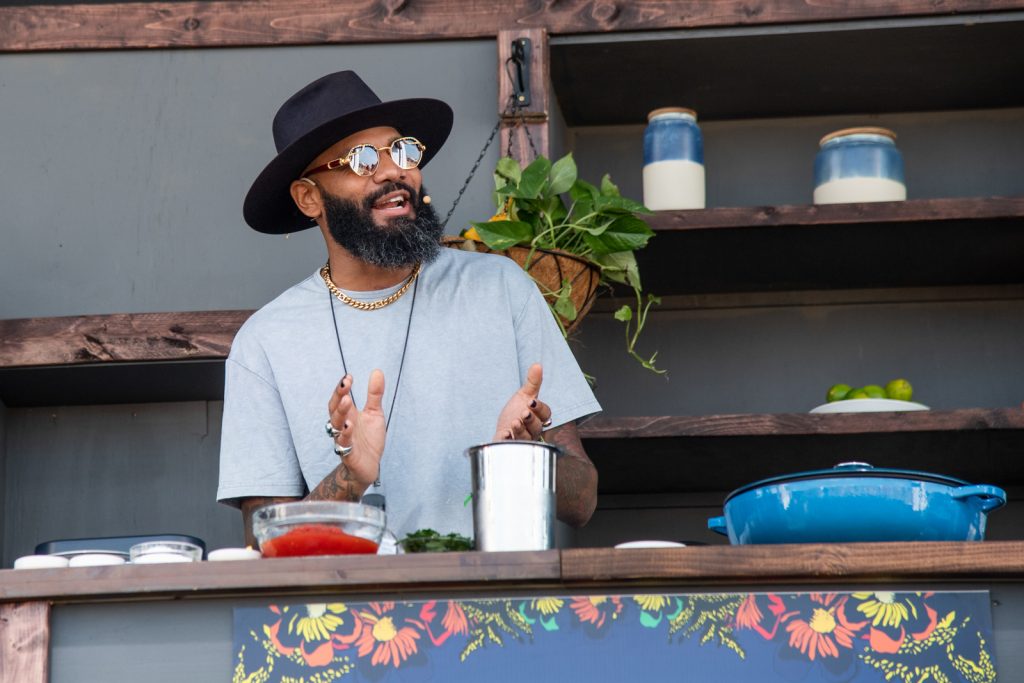 Have you found and hidden gems along the way while filming?
In Season 1, we visited this this black farming couple outside of Atlanta and just being able to spend the day with them on their farm and their children and just learn so much about what they do is incredible. We got to visit in season two, the first black owned speakeasy in New York. Just so many great moments. And that's really the goal is to find places that would normally not be talked about.