The Revivalists may have catapulted into the spotlight with their single "Wish I Knew You",  but the eight piece group has been making beautiful, soul-filled rock and roll for almost two decades. They're true road dogs, constantly touring and sharing their heartfelt music with audiences across the country. 
The Revivalists latest album, "Pour It Out Into The Night" drops this week on June 2 and we can't wait to hear all the songs. In April, The band reached No. 1 on Billboard's "Adult Alternative Airplay" chart for the third time with the song "Kid," from the new album.
In Part 2 of our interview with drummer Andrew Campanelli to discuss the new album, some of his favorite places in New Orleans and a hidden gem he found in Mexico recently. 
You've traveled all over the world with the band. Any hidden gems of places that you would tell people to go? 
The best hidden gems that you find are not necessarily any one place. It's not like, oh, this city was so great and I'd never thought or heard about it. It's about getting into the places that you are. There are great restaurants, great hole-in-the-walls, great art museums. If there's a place that has a river, you can kayak in it! A lot of people, like David Byrne, will bike around. A lot of people go for a run. That's how they experience the cities on tour. The interest in figuring out what any place is about kind of makes it a hidden gem. 
But I do have favorite cities all over the place. As far as cities that I did not know anything about and did not expect, two that come to mind are Fredericton, New Brunswick. We played the Harvest Festival there. The people are lovely. It is way up there in Atlantic Time, which I didn't even know was a time zone that existed. 
One time we were there and it was great because there's a beautiful, pristine river, and clean air, greenness all around. It's kind of a small-town event and the whole city comes out for it. It's always a bunch of New Orleans friends and there's always great music around. It's a great atmosphere. It's a place we've really loved going. We've been fly fishing up there. It's just so beautiful. So Fredericton, New Brunswick is one. 
Another one that we didn't expect is Spokane, Washington. We had a bus day there where we didn't even have a driver. We were just staying on the bus and I don't even think we had a show. But they had these cascading waterfalls and we walked all around. Rob won a spelling bee at a bar. It was just a really fun place to be. So those are the two that immediately come to mind. Obviously, there are so many places, too many places that I love to list. I just think of them as maybe not hidden.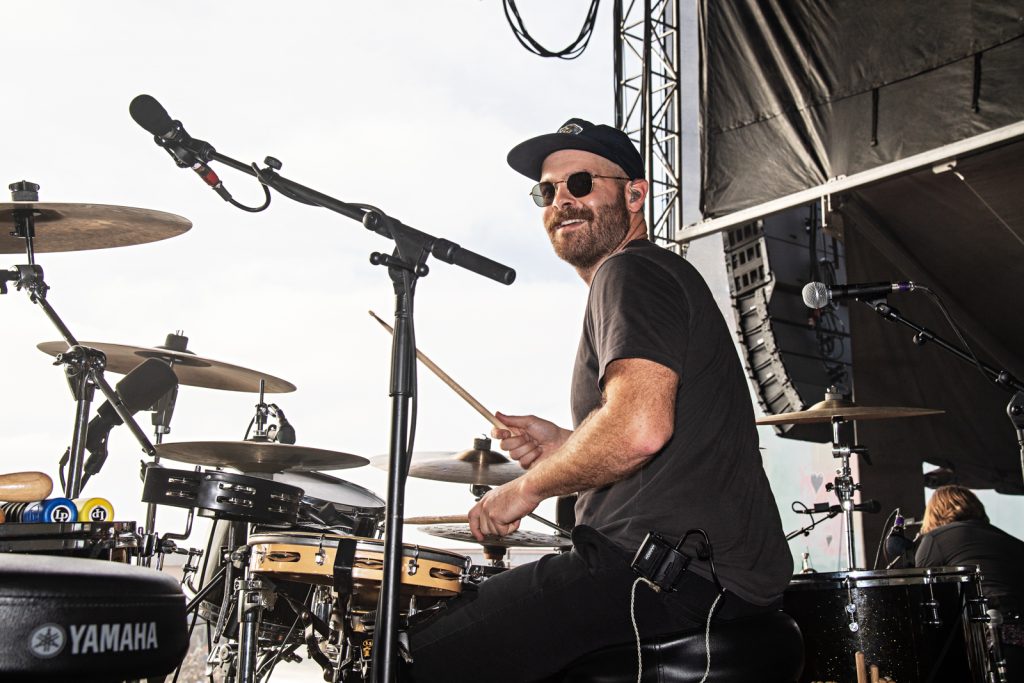 What are some of your must have items you have to pack on the road?
Headphones. Lately it's been Birkenstocks, my comfortable footwear. And then, you know, a book, a journal. Ideally a pad of paper and good pens so I can draw if I feel like it. 
You got married last year. Any fun honeymoon spots?
I was actually just planning this before you called. We are going to Sicily. We're going from Bonnaroo to Sicily. I'm going from Sicily to the tour with The Head and The Heart straight from Sicily. It's going to be a long month, but it's going to be super fun. I think we're still figuring out all the logistics, but we did do a little mini moon in Mexico. 
We got engaged in Alcamo, in between Playa del Carmen and Tulum. It's not a party vibe. It's more chill, which was amazing. And then we found this beautiful little hotel on the island of Cozumel. On one side of the island, where I've gone has a cruise port, it feels like Bourbon Street was put in Mexico. It's not what you want. There's literally a Margaritaville, Fat Tuesday, Daiquiri's. It's awful. 
On the other side of the island, there's no electricity, except for this one hotel that's called Ventanas al Mar. I'm mostly telling you so you can go. It's 18 rooms. You stay there, you never have to go to the other side of the island. You can get everything you want there. It's right on a cliff in the Caribbean Sea. And it's the only thing on that whole side of the island that even has electricity.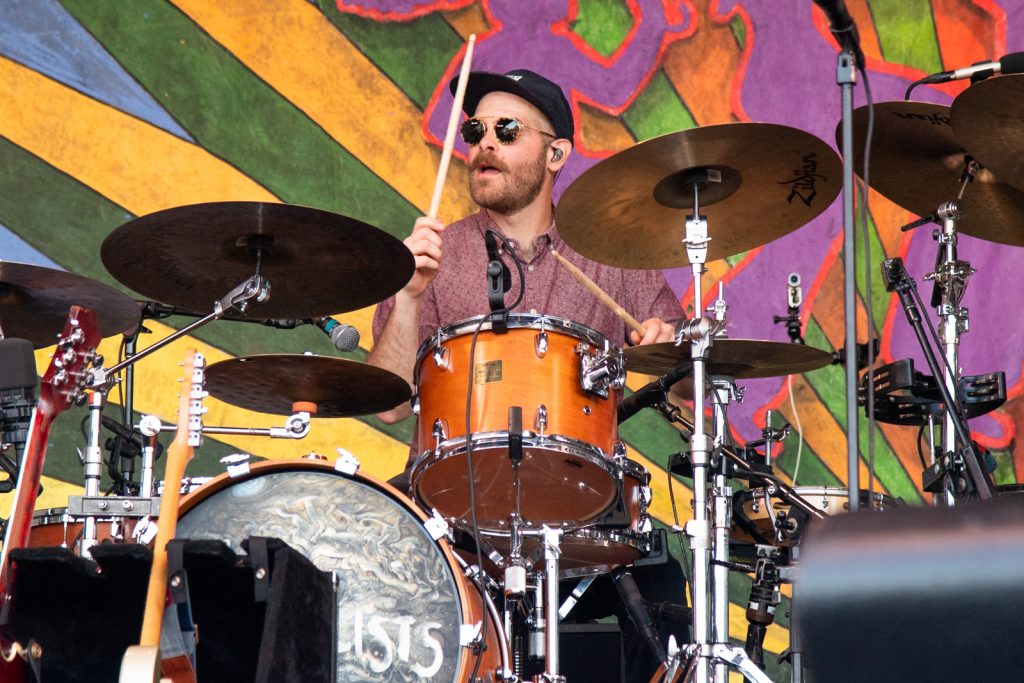 How did you even find it?
My wife found it. I bought plane tickets really late one night, like three days before we left. The cheapest ones were to Cozumel. I thought we would, you know, take a ferry and go back to Akumal or go somewhere else. But she found this place and so we did it. We'll be going back there for a while. 
There's also one more place in Mexico that I think is on the other side that I love. I haven't even brought my wife there yet. It's called San Francisco/San Pancho. It's just a really adorable, small beach community where I went one time with some friends. There's nothing built up on the beach. It's just really chill. Which is exactly what I'm looking for when I go on vacation. 
My all-time favorite album from your band is Men Amongst Mountains. I love "Kid" as much as I love that one. 
Oh, wow. Thank you.
What can fans expect from "Pour It Out Into The Night"?
I feel like I have a different perspective on these records than the fans do. People will say, 'oh, this sounds like the last one or it doesn't sound like the last one' and to me, they all just exist in an individual space. 
I think they're all very different. 
I agree. But some think they're the same or they're too different. But it's kind of like what I was saying with the art when I start drawing something. When you make a bunch of songs and then you put them together and then you go away from it and you come back, you can't just go back and make a record like that again. I don't even think we could if we tried. I think you grow and change as people. 
I think the songs are some of the strongest we've ever had. I think the production is really the best and my favorite that we've ever had; the sound, the tones of the record. In some ways, it's very different to me than our previous stuff because it leans less in the Southern soul thing and it's more in a rock space. At the same time, the title track is unlike anything we've done before. 
Like the song "Men Amongst Mountains" is mostly just Dave and a piano. Certain songs are just more stripped down. But the title track on this one goes off into a Grateful Dead mushroom jam space at the end. 
At times, it's the most rock record we've ever done and in some aspects it's more out than other stuff we've done, too. It's hard for me to describe. I think that people can expect to love the record. I think just like our last records, some people will have the single as their favorite song and a lot of other people will have other songs that are their favorites. You don't want the single to be the only song people like.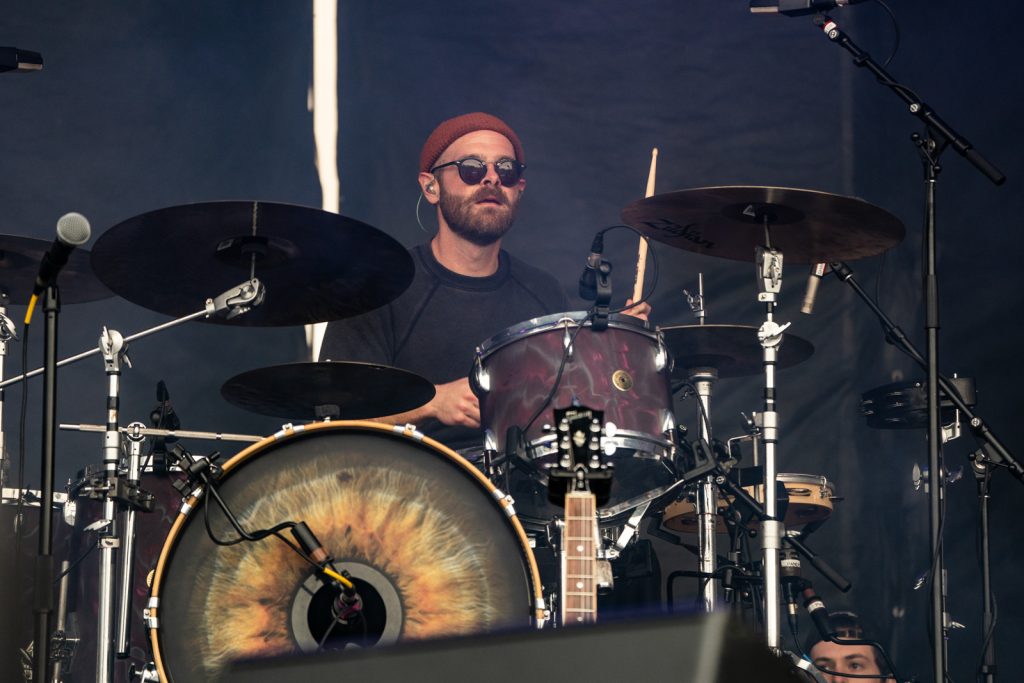 Other band members have said everyone was just in a really good space  and happy while recording it. 
That gets back to the thing about travel. You can put this in your hidden gems – Guilford, Vermont. That's where the studio was. When we were there, it was negative ten degrees and had just freshly snowed that night and everything was covered in this untouched, pristine blanket of snow. 
And throughout the two weeks that we were there, we stayed at this Earth house on a big property, hundreds of acres. The house was built into the earth, so you're already at one with your environment. We would walk ten minutes through this brightly, sunny snow-reflected beautiful landscape through the woods to this beautiful studio with great vintage gear and good old wood. It just sounded so incredible and it was just fun to be there. 
The people that work at the studio are some of the most advanced gear techs. They can fix anything that breaks because they're so far from everything and they have all this great old gear that breaks all the time. It was a real artisan experience – from the owner of the studio, to the producer and the engineers. They're all bringing that artistry to what they're doing. Getting to be into this space allowed us to be in the same creative moment together and really focus on that. I think that being isolated together as opposed to being isolated alone for the years before that was very therapeutic in a lot of ways. 
It would have been different if we had gone to a studio in the country or done it in town at Esplanade or any of the great studios here. It would have been so different had it been like, alright, call me when you're about ready for drum sounds and I'll show up and we'll get the guitar sounds and then we'll track it. And then as soon as we're done tracking I'm going to go do bath time and bedtime and everybody's going to split off. Your brain just goes in and out, in and out, in and out that way. But for two weeks, we were just in it and I think you can hear that on the record. There's a cohesion there that came from the space as much as it came from us. 
That's awesome. Can you tell me about an all-time favorite festival moment? 
I would have to say the first festival that I ever went to was 2006 Jazz Fest, right after the storm (Hurricane Katrina.) I had never been to a music festival before and I was working it. I was selling CDs in the Basin Street Records CD tent. I showed up early and I got to see Paul Simon's soundcheck. The whole band was there, he was there. They did a whole 45-minute soundcheck. I stood in front of the Acura stage and there was nobody else. Just me, Paul Simon and his band. Later I found out that the headliners usually don't soundcheck themselves. So that was incredible. And then later the same weekend was the Bruce Springsteen/Seeger sessions, which he talks about as one of his favorite festival experiences. So for me to have that as my first festival, I was just like, wow, these are incredible. 
Yeah, what you saw is not normal. I just saw the Jazz Fest documentary and Bruce Springsteen and Paul Simon are interviewed in it and they talk about that particular show after Katrina. It was a big focus of the documentary. 
I'm getting goosebumps just thinking about it. I could tell that I was witnessing something special, but I didn't know if it was just special for me. It was also special for Bruce Springsteen.
Yes. He talks about it often. For you playing, have you had a fun one or a best one? 
There have been so many really, really great ones. I'll give you two because I want to mention some other festival that isn't Jazz Fest. However, the truth is, there's nothing better than Jazz Fest. 
We had missed two because there was no 2020 and no 2021. But they had also scheduled the fall one that got canceled. So ,after going away in those two years and not having live shows, and wondering if live shows of that size would ever be safe to do again and missing that energy, missing Jazz Fest hurt so bad. 
So, then we came back and they put us on the Acura stage, right in front of Stevie Nicks and there are 60,000 people in front of us. It felt like we were fully driving, everybody was pushing together. I still think about the energy of that show. It was like 60,000 people driving a giant truck together. I remember playing that whole show and getting off the stage and being so dead. I just burnt all of my energy and it was great. It was so wonderful to do that. Just like 2006, last year's Jazz Fest was a celebration of what was almost lost. 
I agree.
I think that those two are mine. I mean, I think the only thing I would maybe add would be the first Bonnaroo that we played. It was a small tent and packed to the gills, high energy and super sweaty. But was it any better than the late nights at High Sierra? I don't know. There are too many to choose from. 
What is your favorite New Orleans spot for a day or night out?
Bacchanal for great music and everything. Saint-Germain is a wine bar and on the weekend it's a James Beard Award winning restaurant. I'm gonna say the Maple Leaf, Tipitina's, Preservation Hall, Snug Harbor. Those are the pinnacle of what they do in every way. 
The hamburger at Snug Harbor is good. People may not know that. 
Also Vaughn's Lounge. Great music and a neighborhood spot. 
What about restaurants? 
My go-to restaurant list, besides Bacchanal and Saint-Germain, is Paladar 511 and N7.