Our Travel Addict music correspondent Michael Hurcomb was on hand to cover Newport Folk Festival last weekend. Here is his recap of the highs and lows.
The Newport Folk Festival has long been a bucket list item for my wife and I. So, we were deservedly excited when we managed to get 2 of the very hard to come by tickets for this year's festival. The festival is held at Fort Adams State Park near Newport, Rhode Island. which doesn't offer a lot of room for stages or crowds so capacity is limited to only 10,000 people per day.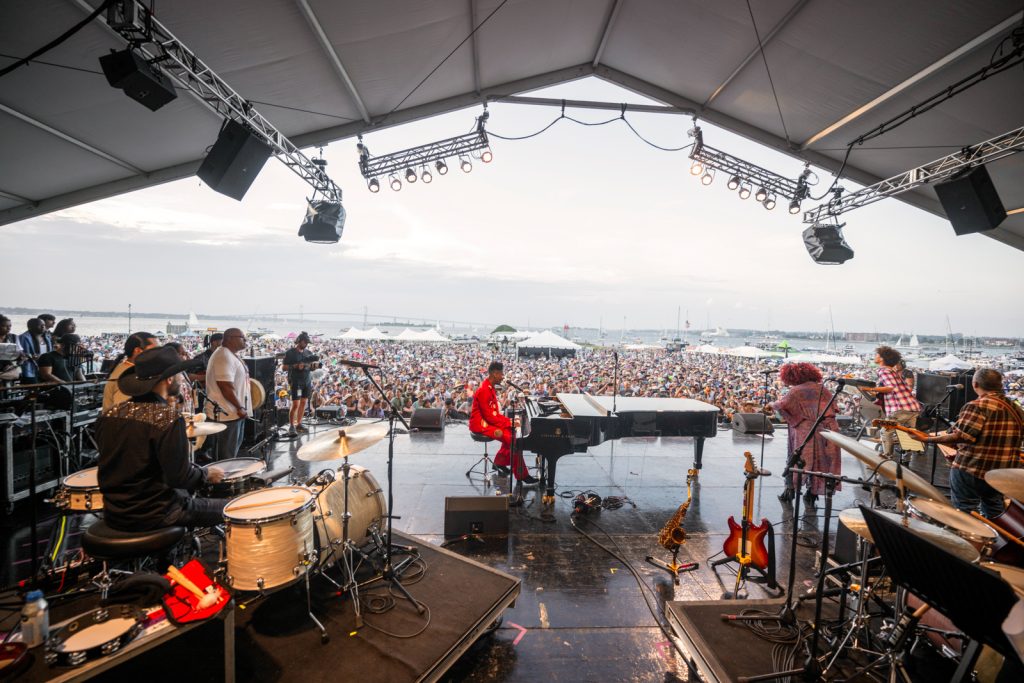 This festival was a departure for me because I'm normally working at festivals as a music photographer; but we were attending this one purely for fun. So, with the camera gear left behind at home, and armed only with an iPhone and a sense of adventure we checked out Newport. 
Here are the 10 things I loved and 5 things I didn't at this year's festival. 
10 Things We Loved
Vibes 
Maybe it's the smaller location, festival history, the smaller capacity or the seaside views, but this festival has a fun vibe from start to finish. The musicians are clearly jubilant to be performing and are having the time of their lives onstage. Even professionally somber Lana Del Ray had a lot of fun on stage. And the fact that the festival is done before sundown each night adds a different vibe too. Headliners take the stage around 6pm and there's barely any stage production. Just the bands in front of a Newport backdrop so everything just ends up being about the music.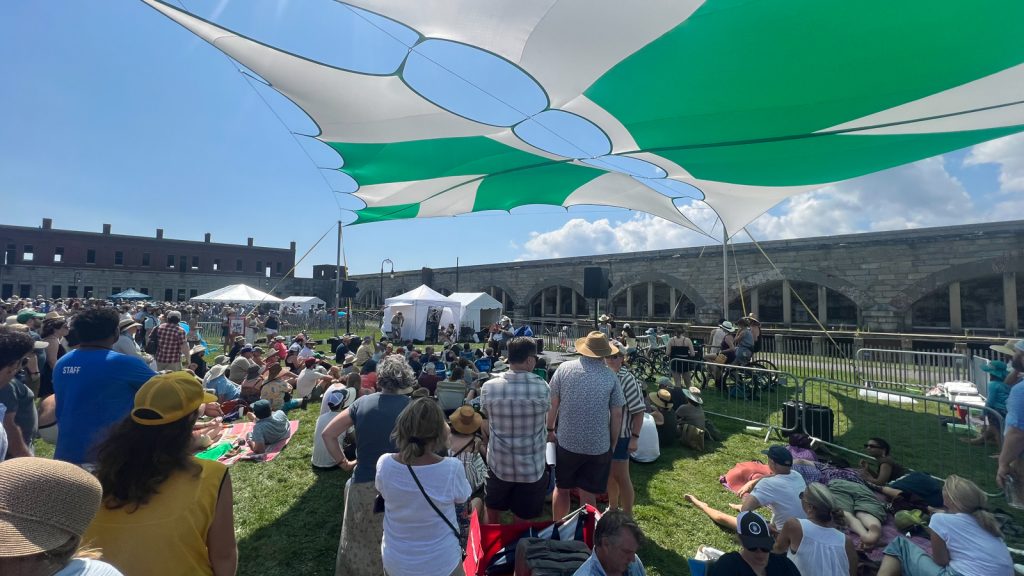 My Morning Jacket 
Let me start off by saying I've lost count with the number of times of seen My Morning Jacket and solo sets from Jim James. But…this was the best set I've ever seen from them. The band seem reinvigorated and happy to be together again. I noticed this during their Bonnaroo set in June as well. The band really came alive when they brought several special guests for a few covers, starting with Maggie Rogers covering Fleetwood Mac's "Say You Love Me" and Margo Price with John Oates for a cover of Carole Kings "I Feel The Earth Move". But their best guest was saved for last when Animal from the Muppet Show (more on this below) joined them on drums for the set closing "One Big Holiday".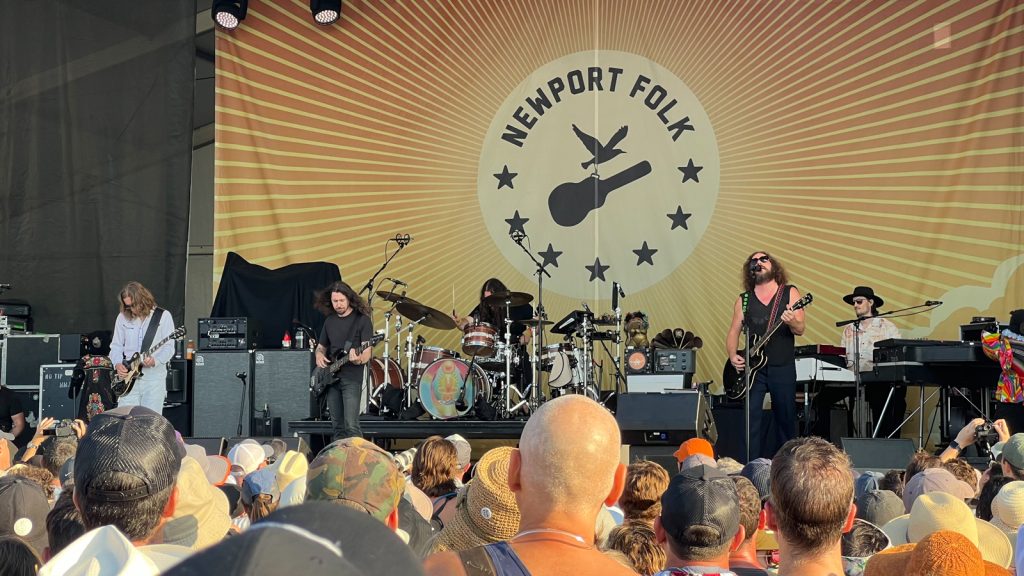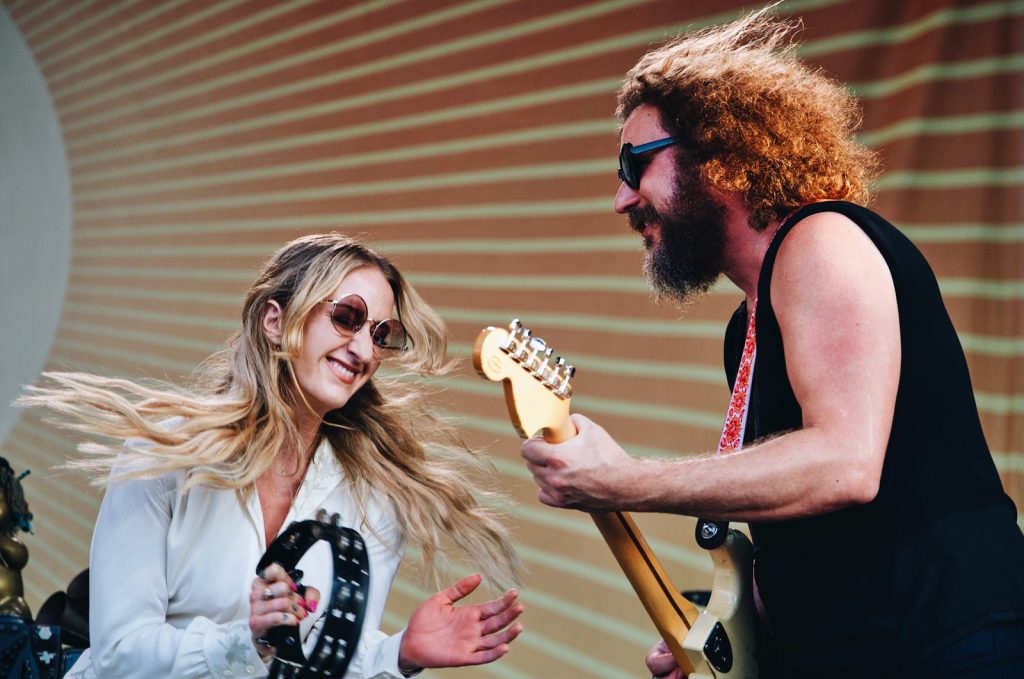 Madison Cunningham 
This set was a revelation. It's really hard to put into words how great Madison and her band were. The only flaw was that she ran out of time before she could get through all of her songs. One of those magical sets that should become a Newport legend.  And brining up Remi Wolf to sing on "Hospital" didn't hurt!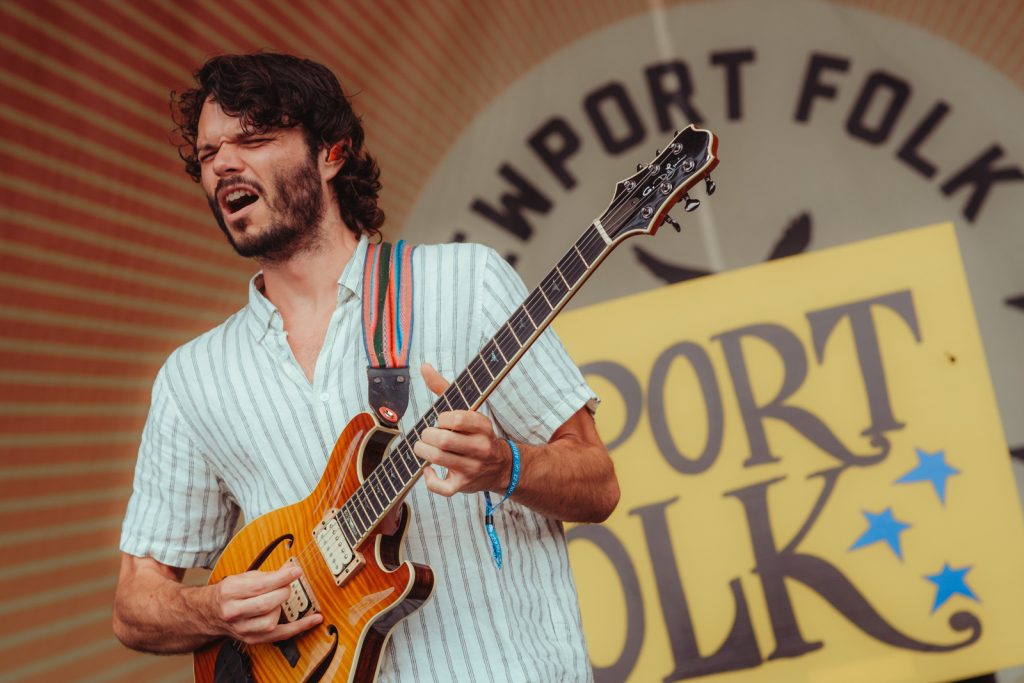 The Hold Steady 
I can't recall the last time I saw the Hold Steady, but it was definitely in a dark bar at night. But their brand of angry dude dad rock holds up (sorry for the pun) really in the middle of the afternoon under a shady tent. Craig Finn clearly loved every moment of it. 
The Muppets 
Until Newport I had seen exactly zero Muppet musical performances in person. That number is now 3. Animal was a guest drummer 2 times with My Morning Jacket and Goose. Floyd Pepper joined Valerie June when she sang during the Folk Family Revue. There's a history of the Muppets at Newport but it really is fun thing to experience. It turns adults into children and the children are so happy to see a Muppet live and in person. And props to the puppeteers who work so hard to make sure the Muppets are playing and moving in time with the performances – honestly – Animal drummed perfectly on "One Big Holiday!"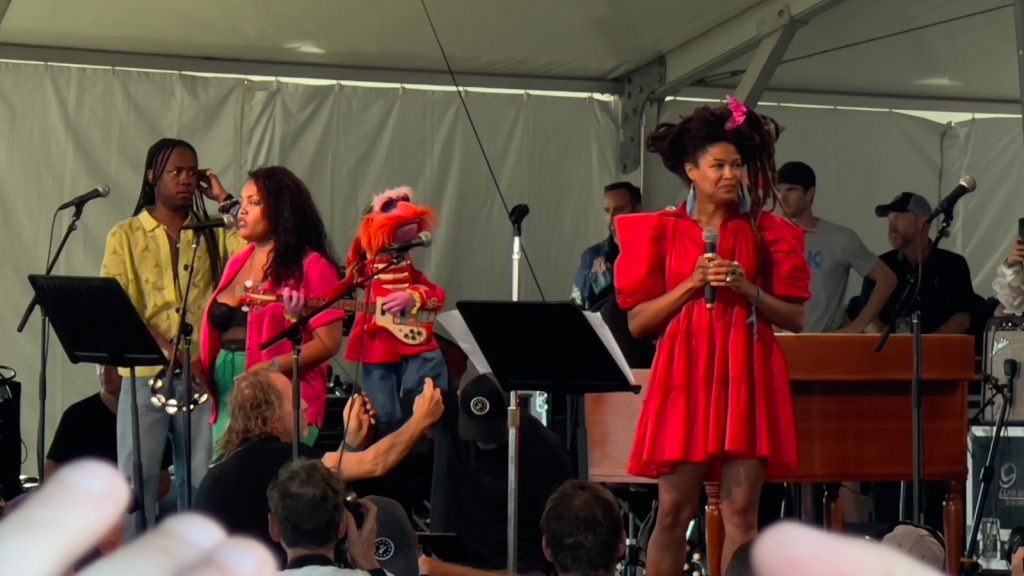 Emergency Folk Music
Newport has becoming legendary for surprise acts (Dolly Parton, Joni Mitchell, Paul Simon) so my wife and I were really excited to see who was going to show up. Noah Kahan was scheduled to perform on Friday but had to cancel because of vocal rest so there was a hole to fill. Five minutes before that set a notification went out on the Newport app announcing that James Taylor was filling in. James dubbed it Emergency Folk Music and his eight-song set was great and featured his wife and son joining him for a few songs.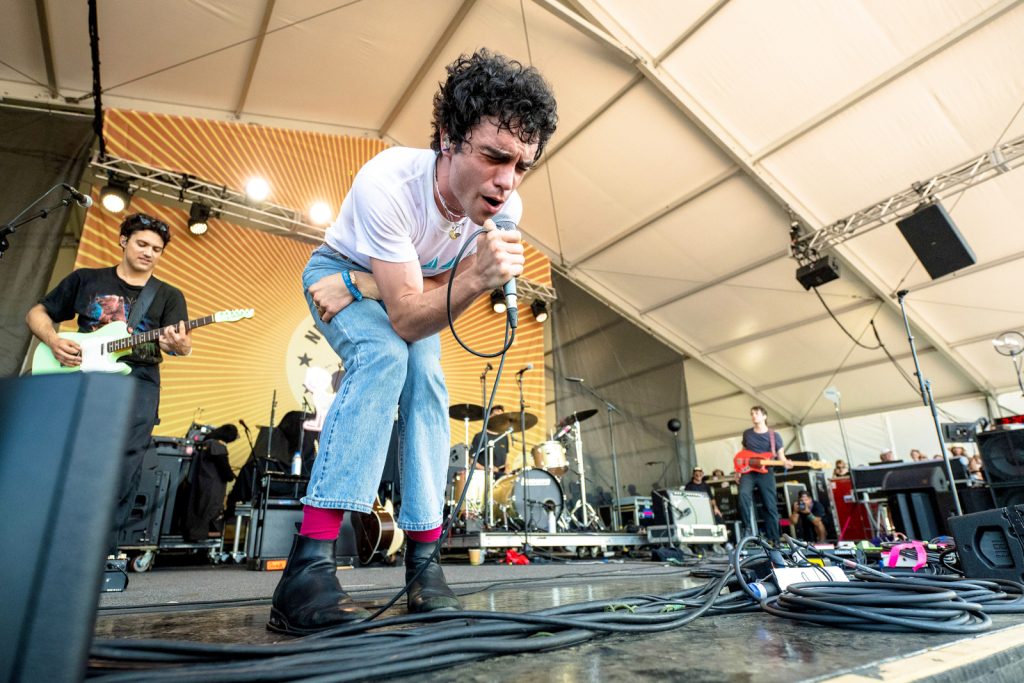 Jason Isbell And The 400 Unit / Turnpike Troubadours / Goose 
I'm putting these 3 together because I was really excited to see all 3 (I'm a guitar geek) and they all delivered. Jason is no stranger to Newport and had the crowd hooked with his "Cover Me Up" opener. I first saw Goose at Bonnaroo and have looking to seeing them again, and the Turnpike Troubadours turned an afternoon set into a rip-roaring honkytonk.  
The Earls of Leicester 
Part of being at a historic folk festival is seeing great folk music. This set was a great way to start a Sunday afternoon with some legends.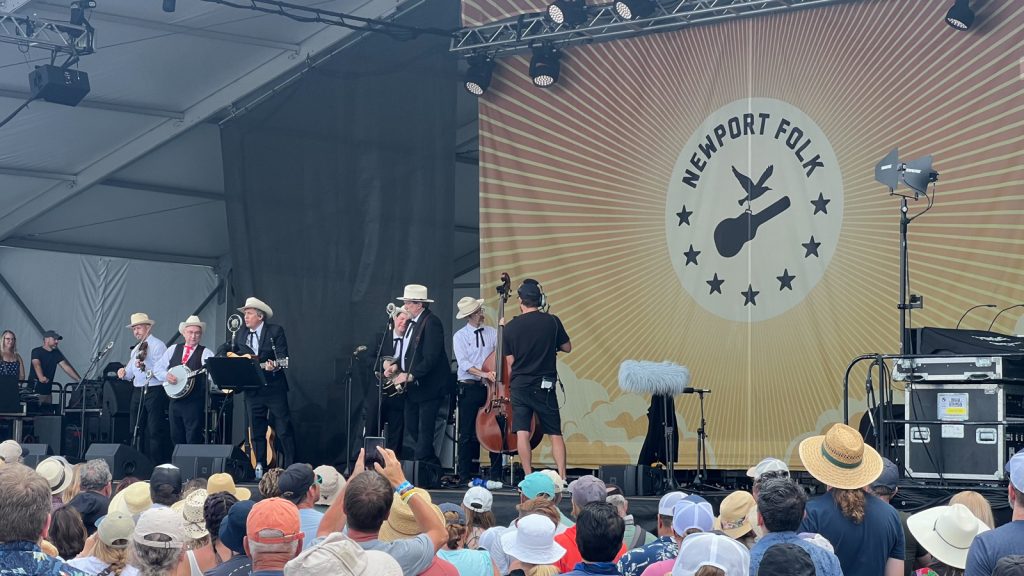 Folk Family Revue
After checking out some of Lana Del Rey's set we headed to the Folk Family Revue and it was the best decision we made all weekend. This super jam set highlighted the music from over 50 years (1973 if you want to feel old) and it was outstanding. I would have never pegged the singer of Deer Tick to do a perfect cover of Jim Croce's "Bad Bad Leroy Brown" or Valerie June & Floyd Pepper from the Muppets Electric Mayhem band duetting on "Midnight Train to Georgia." This set captured everything I loved about the festival and makes me want to attend every year.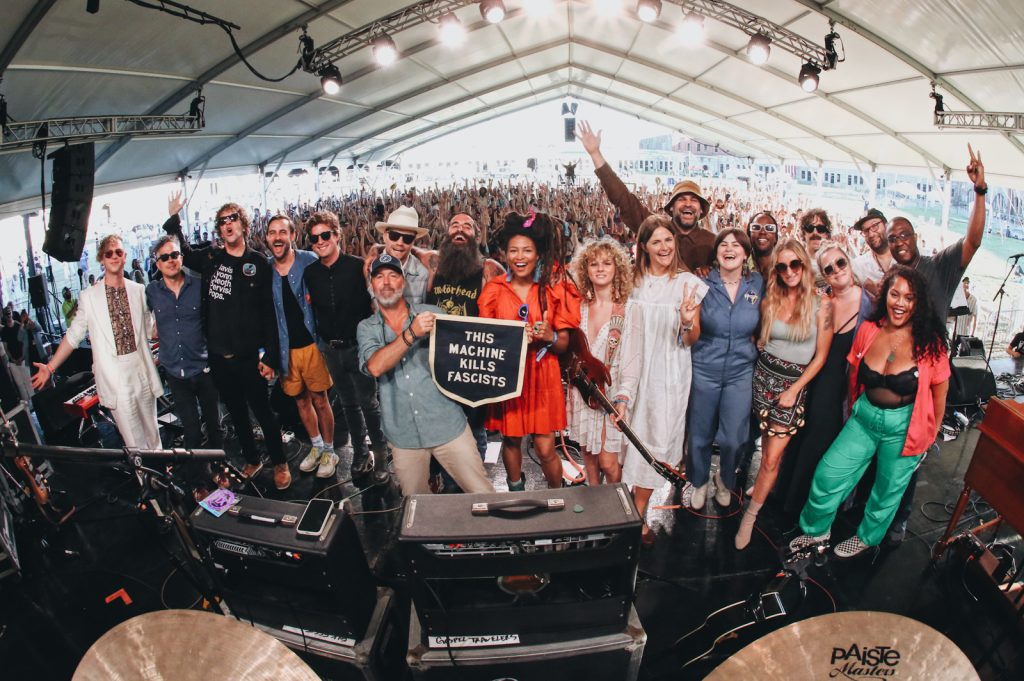 The Lineup 
It feels wrong to only mention a few acts when there were so, so many great ones. The variety of the lineup is stellar. Maggie Rogers, The Backseat Lovers, Danielle Ponder, M. Ward, The Eastern Medicine Singers, Del Water Gap, Billy Strings, The Black Opry Revue…just so much to see and hear. It's a beautiful festival to see the music you love and more importantly discover new music.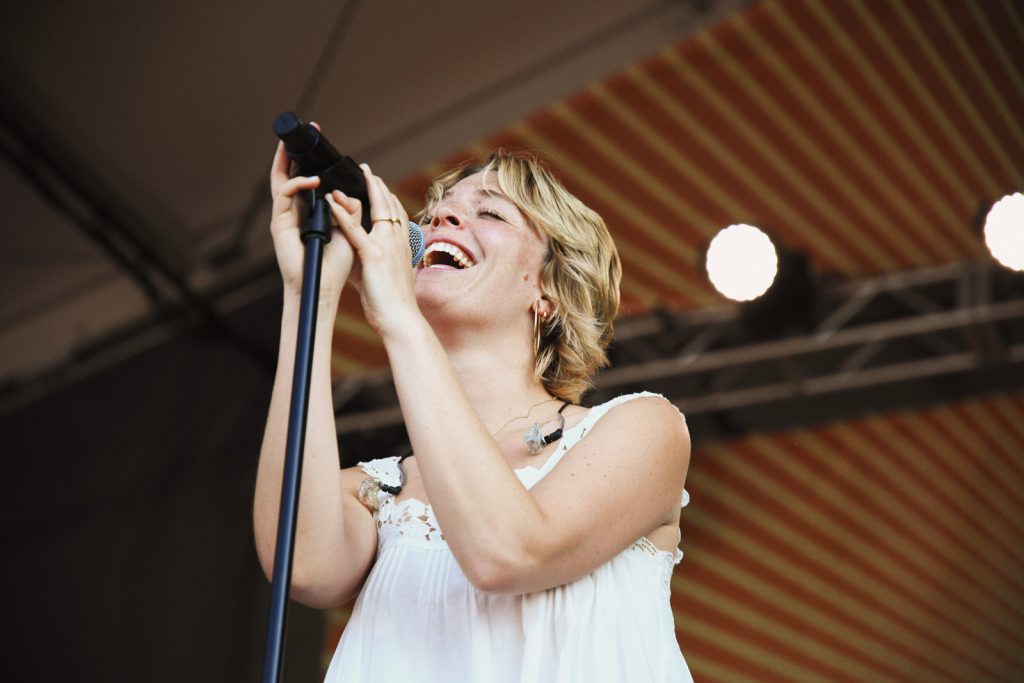 5 Things We Didn't Love
Lana Del Rey's Daytime Performance
After seeing Lana in July at the Festival D'ete de Quebec and loving her performative set I was curious to see how she'd adapt to a 4:45 sunshine set in front of much smaller crowd. And overall, she didn't change much. The costume changes were gone but the props and dancers stayed and overall the vibe just didn't feel like a fit at the festival. Jack Antonoff and Nikki Lane were nice additions but Lana's set, production and music really work better at night in front of a massive crowed.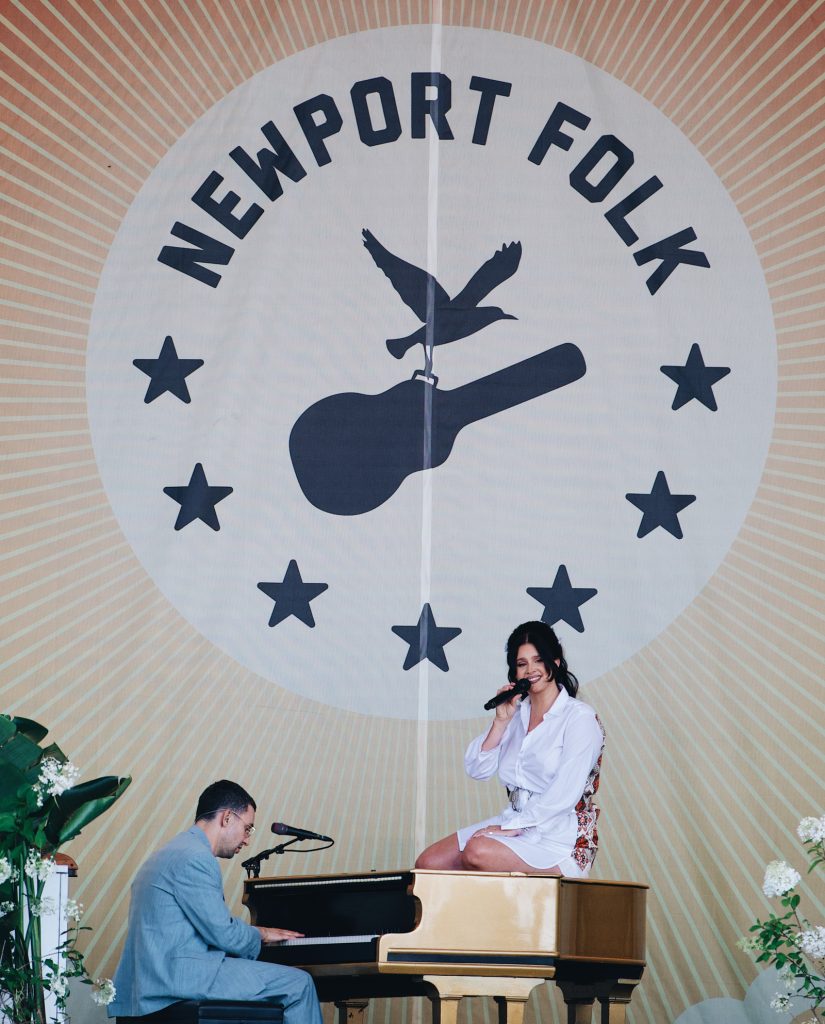 Parking & Getting into the festival 
If you attend Newport you have to be ready to do 2 things. Wait to get in and wait to get out. Parking is easy when you arrive with teams of people and police directing cars and a very affordable weekend parking fee. The getting in wait starts when you get to the very small security check in and you're standing in the bright sun and heat on pavement for an uncomfortably long time with hundreds of people.
If you stay for the headliner sets be prepared to wait awhile to get out of the parking lot. Although the lots fill quickly it takes hours for them to empty. In fact, we got into our car before the end of Jon Batiste's closing set (there was a storm rolling in…the start of Jon's set was great btw). And we didn't get out of the park for 2 hours. Space is tight within the state park but there has to be a better way. 
Lawn Chairs  
Thousands of people bring their lawn chairs to the main stage to enjoy the gorgeous view and bands. But I noticed that for most of the day the chairs remained empty while people wandered around. Fortunately, the standing only section at the front always had room so if you're willing to stand you can get really close to all of the main stage acts. 
Food Wait Times
I waited 30 minutes to get a plain grilled cheese and fries. This seems 25 minutes too long. Many of the food vendors were fast, but in some cases, it seemed like they weren't equipped to serve this many people. 
Beer Gardens
Summer music festivals and having a drink go hand in hand but it's tricky to get that drink at Newport. They have 2 beer gardens but the one at the main stage is quite far away from the rest (it's on a pier in the water) and it gets packed quickly with long wait times to get a drink. Having an additional one closer to the stage would be ideal. But…sitting on a pier and having a drink while seeing Los Lobos perform in the distance did lessen the sting of the wait for drink. 
Words and photos by Michael Hurcomb