Ernie K-Doe infamously said, "I'm not sure, but I'm almost positive that all music came from New Orleans." It would have been hard to find one person who disagreed with the R&B legend this past weekend as music-loving crowds binged on over 270 musical acts over four days as New Orleans' French Quarter Festival celebrated its 40th anniversary.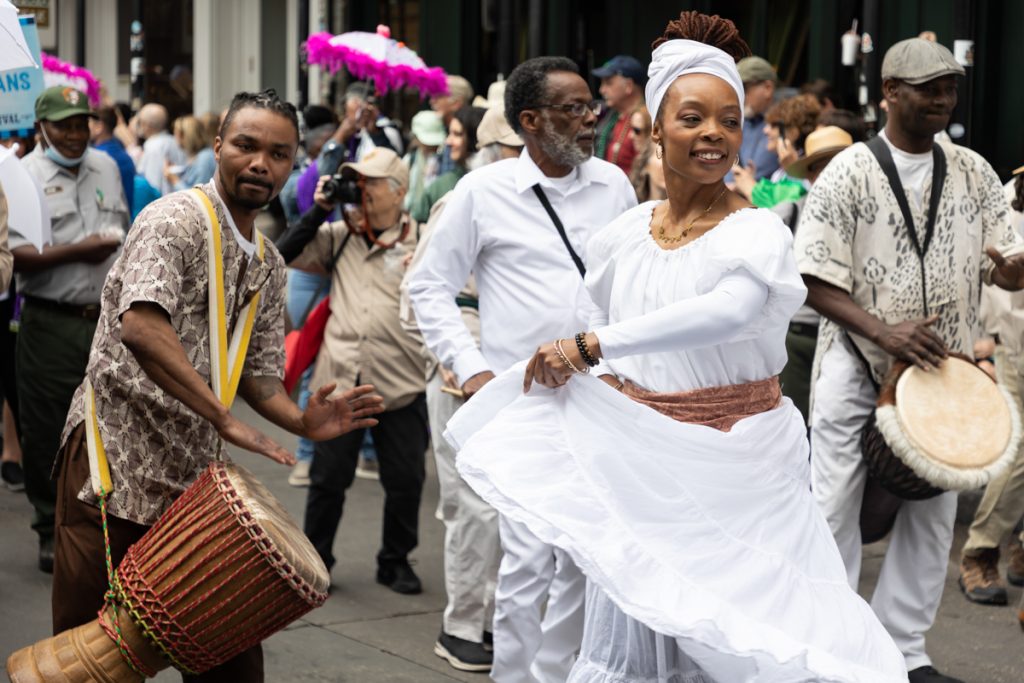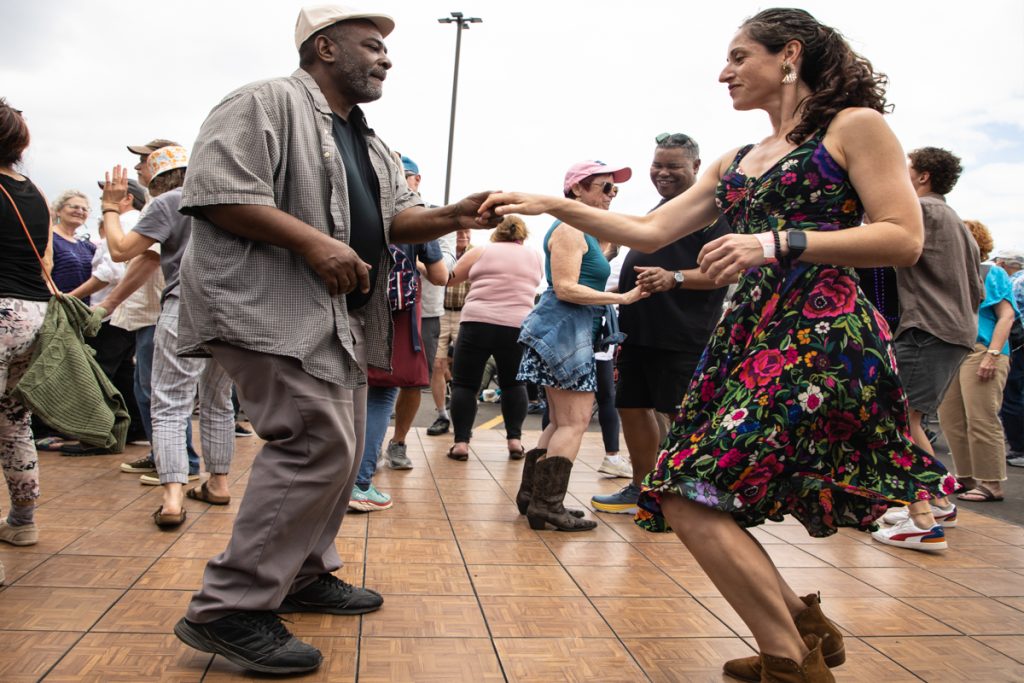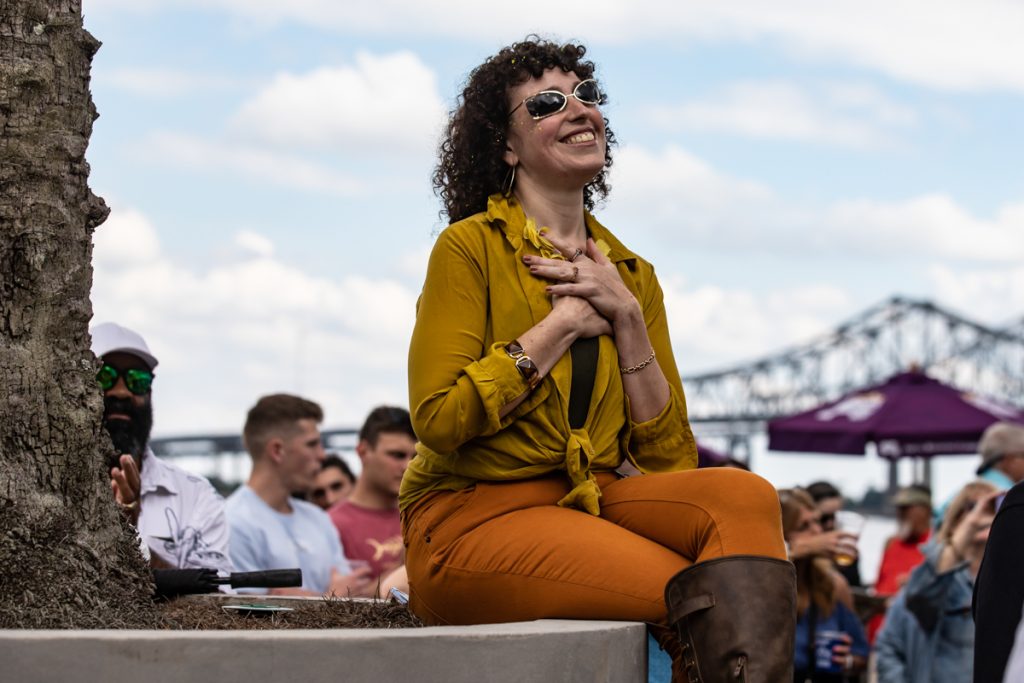 Initially thrown as a promotional tool to encourage residents to visit the French Quarter District after extensive sidewalk repairs following the 1984 World's Fair, the festival has grown into the largest free music festival in the country and the world's largest showcase of Louisiana music, food, culture, and heritage.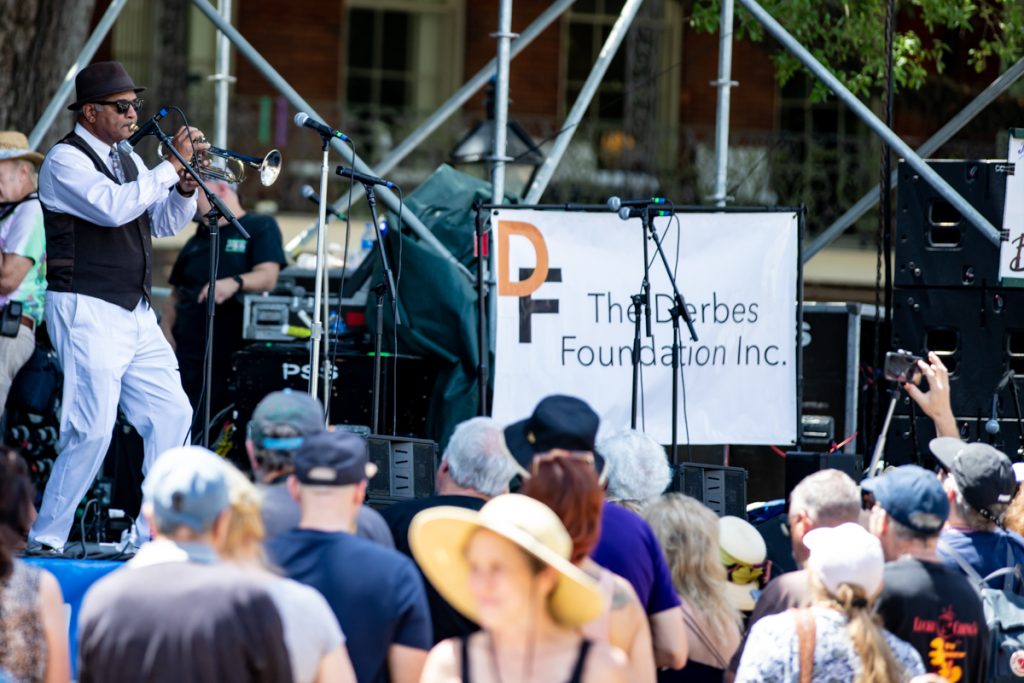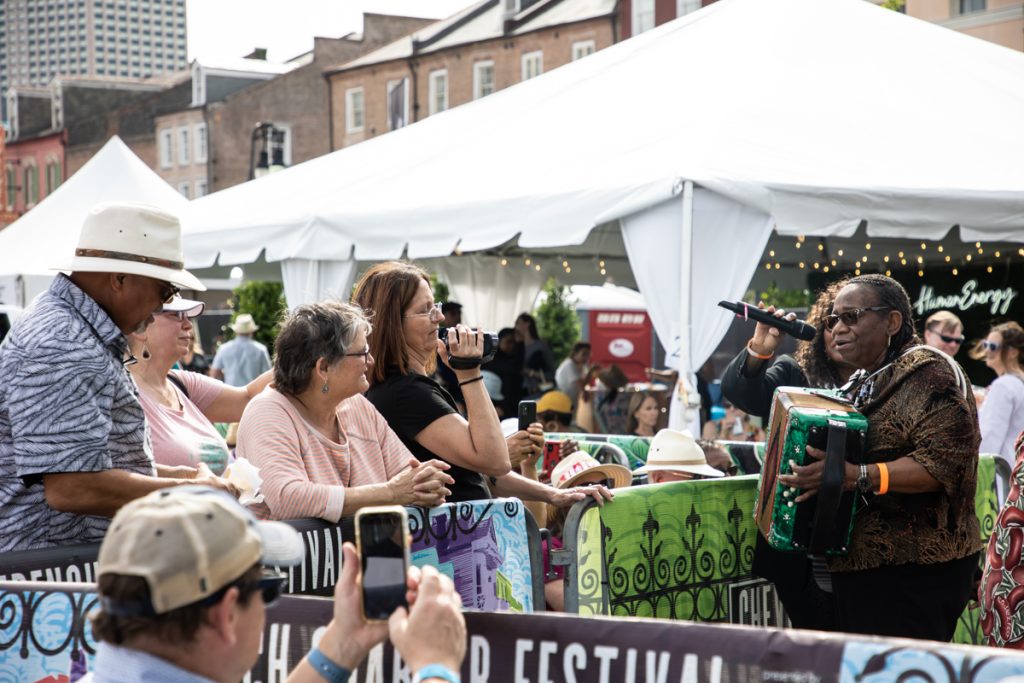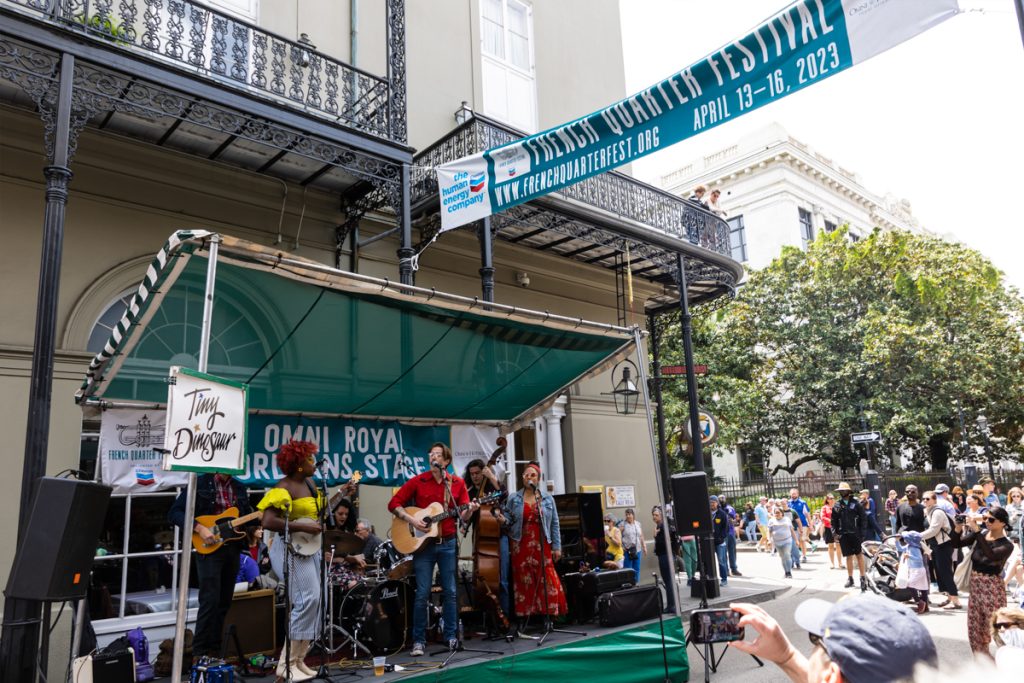 New Orleans' wide musical variety was on full display as French Quarter Festival presented over 1700 musicians on twenty stages. "It's like a big bowl of gumbo out there!" Poisson Rouge frontwoman Kylie Griffin said during their performance on Thursday afternoon, pointing out the eclectic mix of music.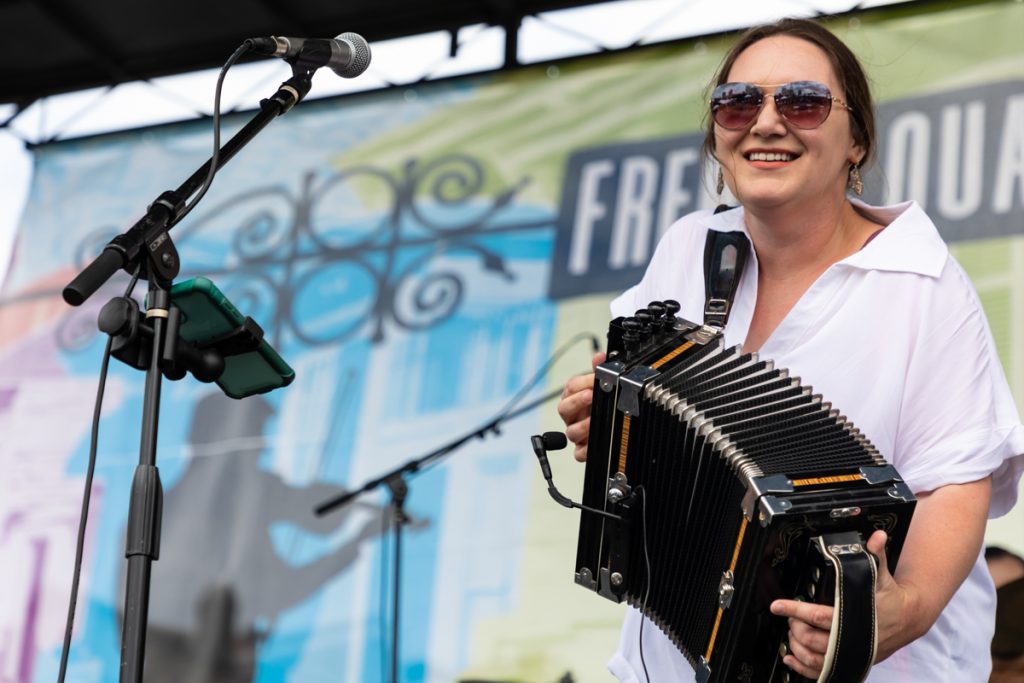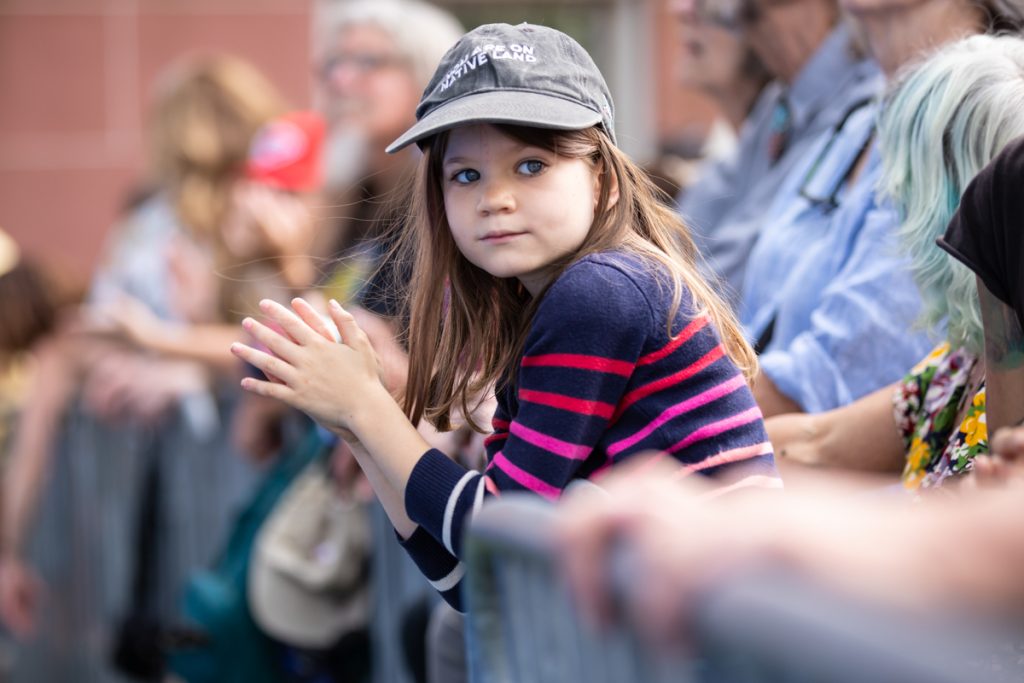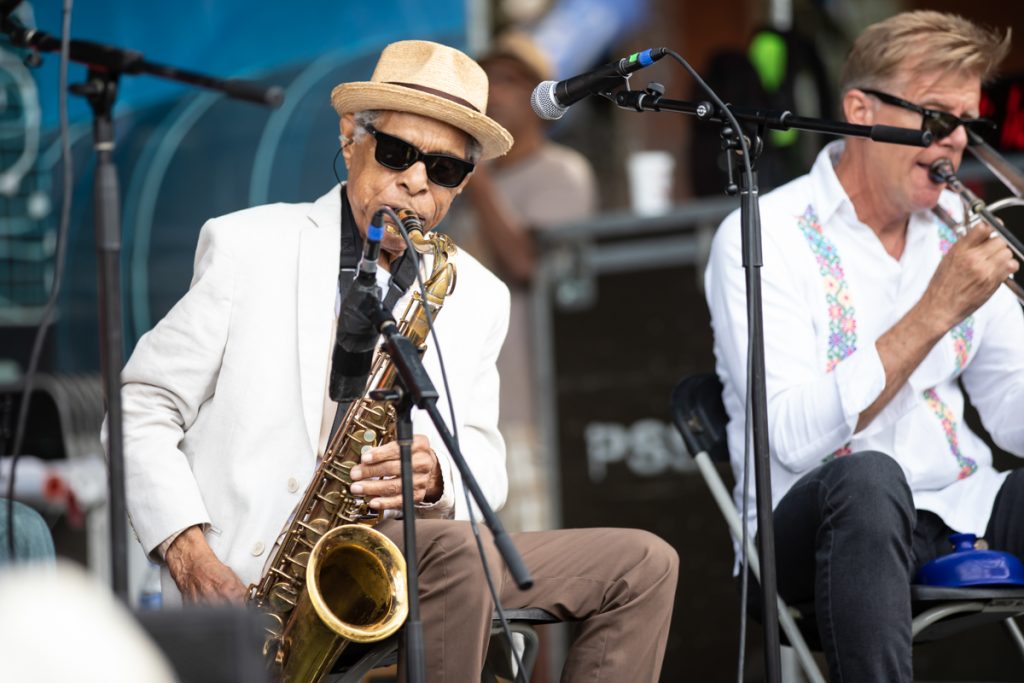 Genres ranged from R&B, traditional and contemporary jazz, gospel, swing, funk, folk, pop, zydeco, punk, rock, international, and brass bands. Acts varied from national touring bands with Louisiana roots, local club staples, street buskers, children's sing-a-longs, and New Orleans school performances.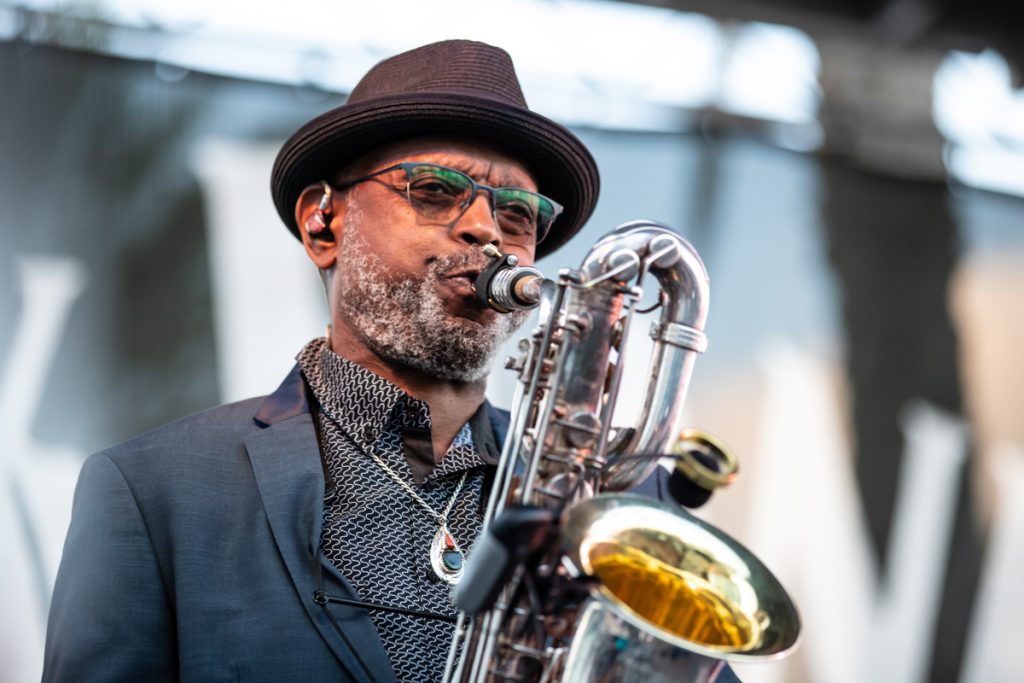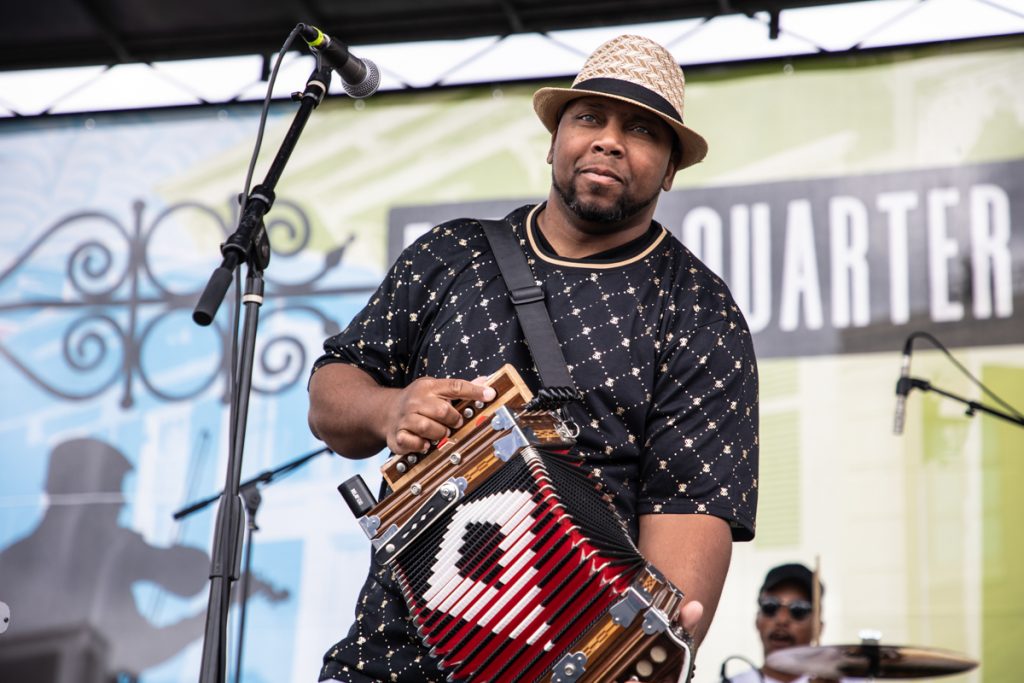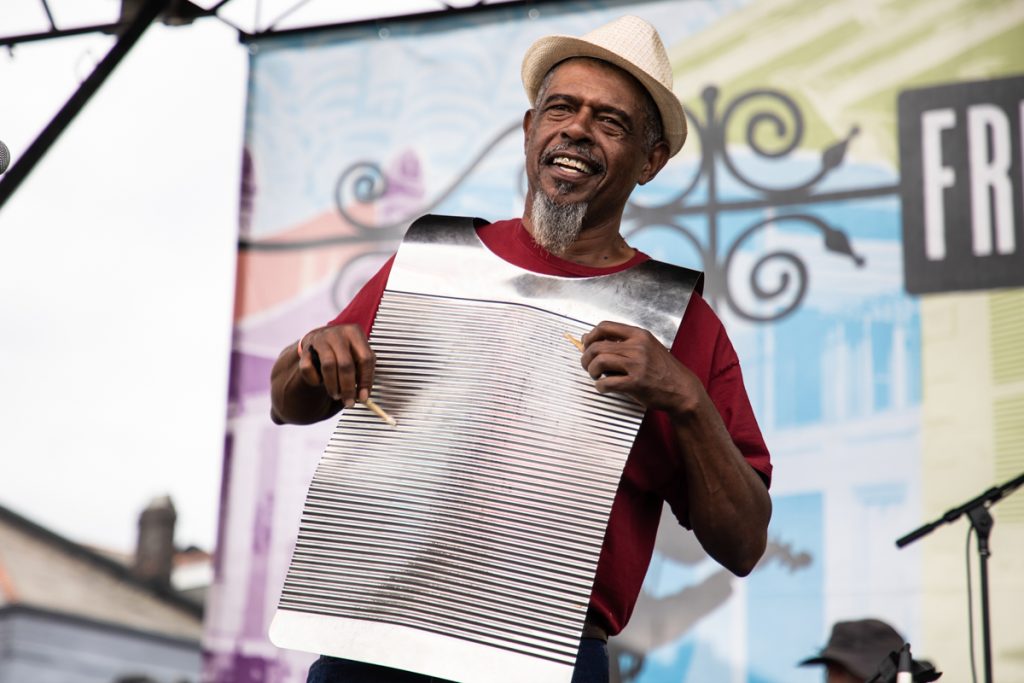 Out of the 270 musical acts, 50 artists made their French Quarter Festival debut. Making the experience extra special, LeTrainiump celebrated his debut on his 30thbirthday. "This feels like a full circle moment," explained the Mamou native after his energetic pop performance. "I remember being in the crowd [at French Quarter Fest] four or five years ago and manifesting this for myself."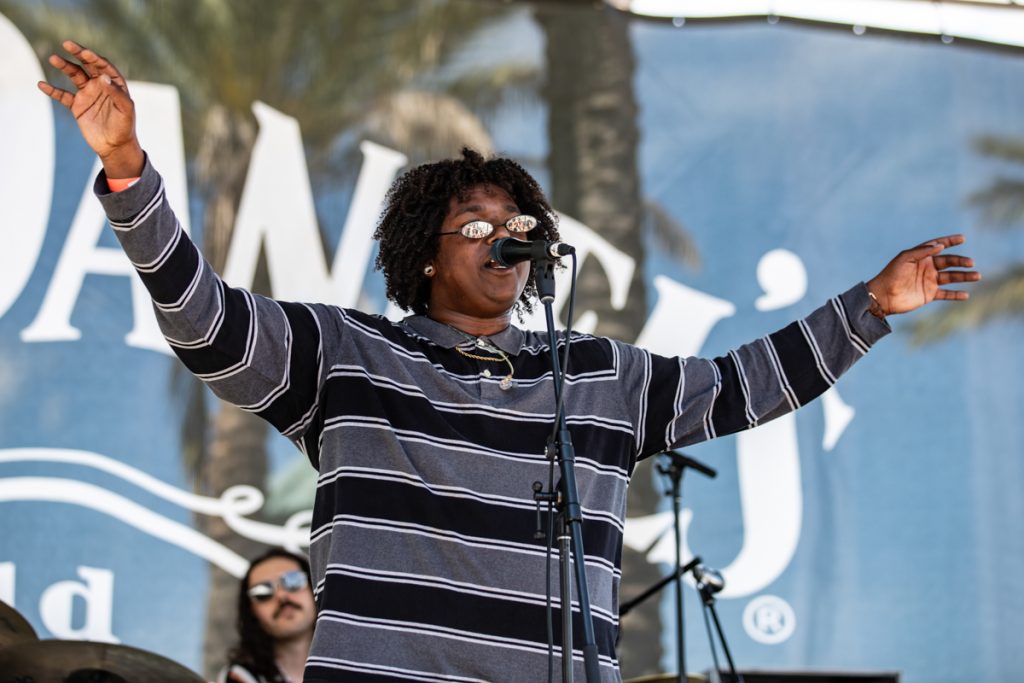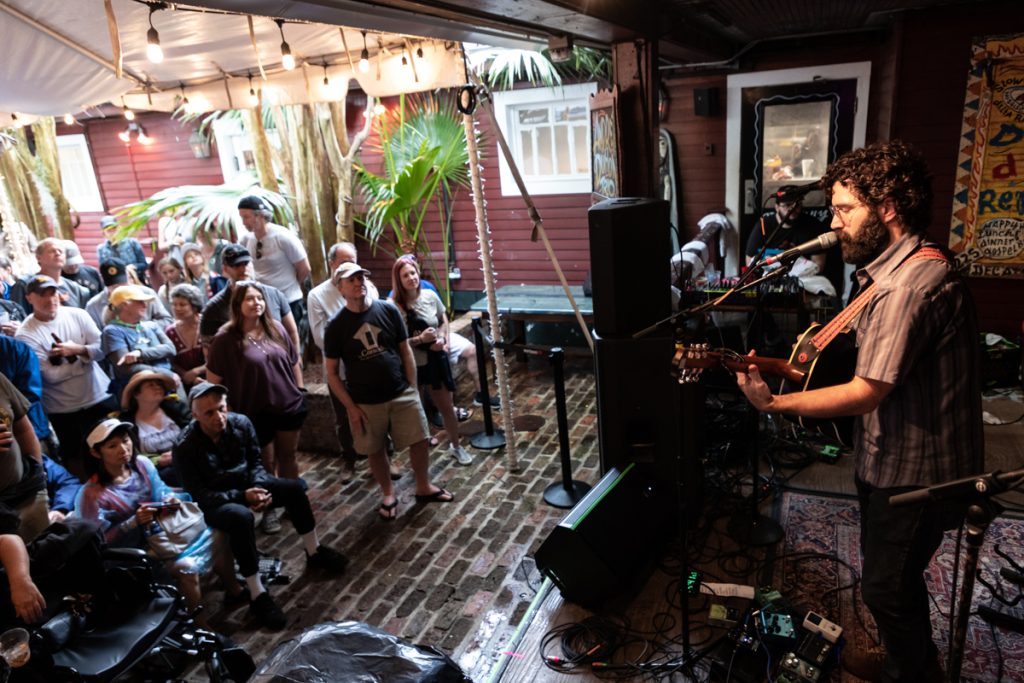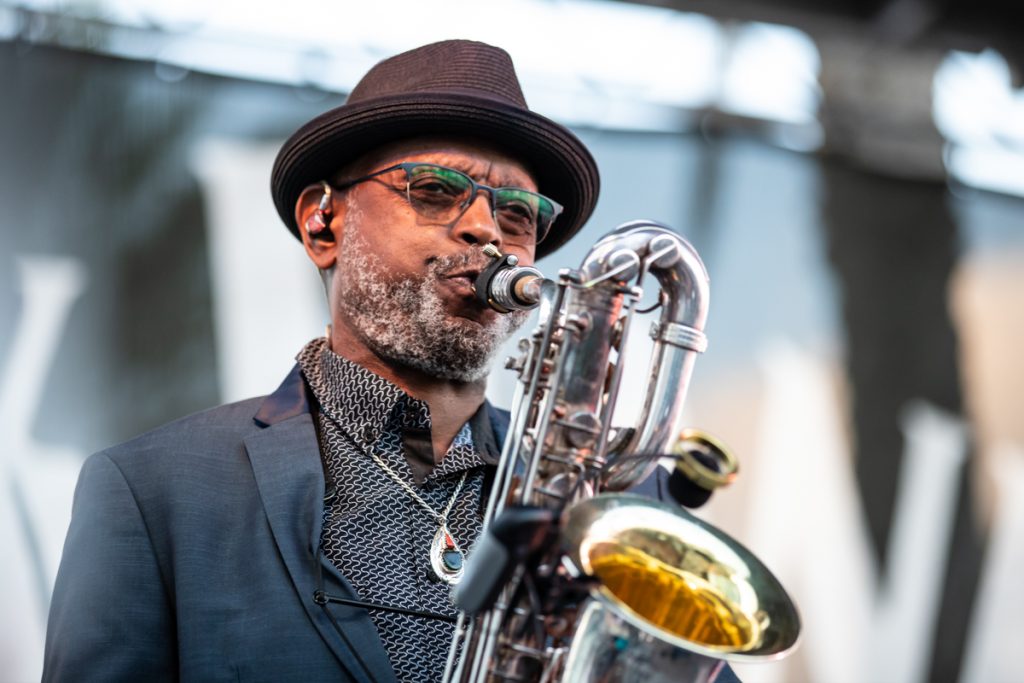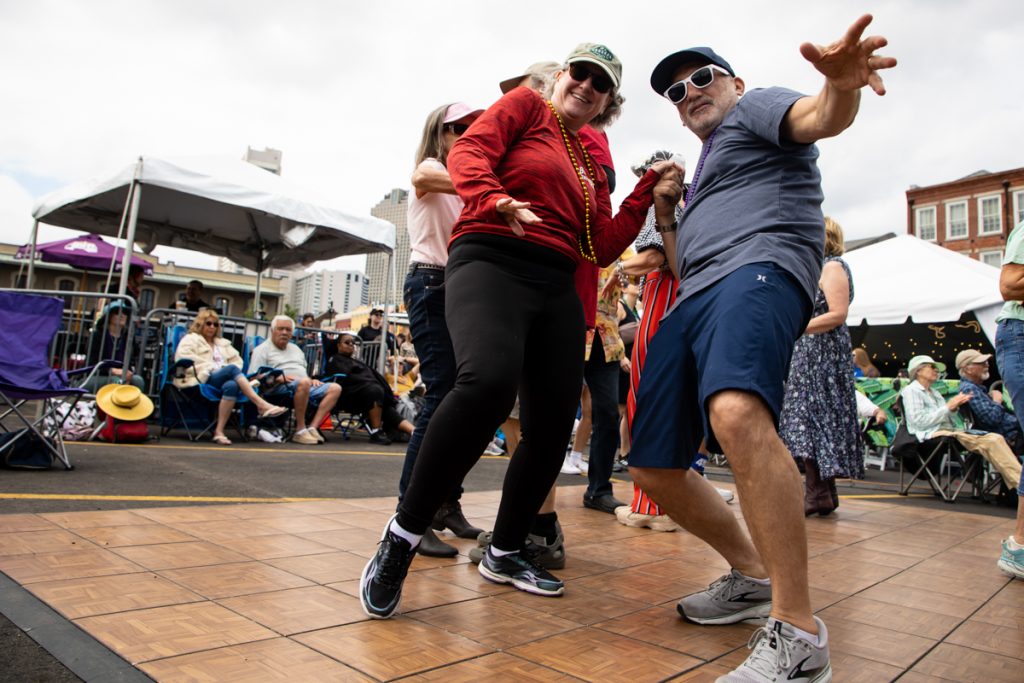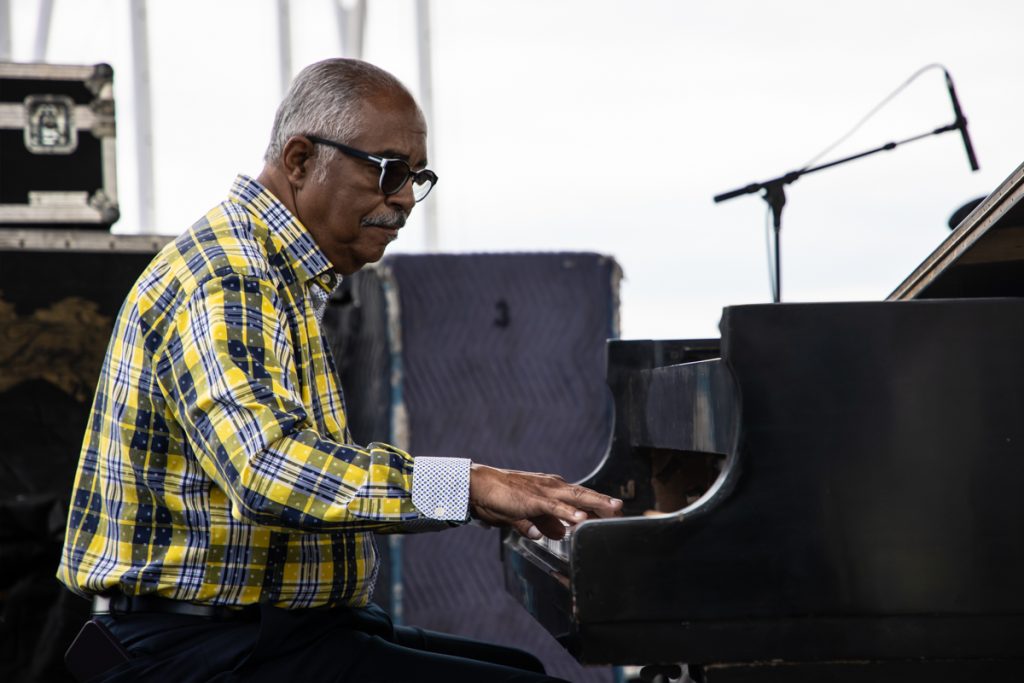 Having so many new acts perform each year gives locals and tourists alike the opportunity to discover music they may not have otherwise experienced. Mariam O'Brien and her family use the festival as an inexpensive family reunion. "We're on our thirteenth family reunion. I have all my kids and grandkids here," Miriam exclaimed while mixing bloody marys before heading out to Jackson Square on Thursday.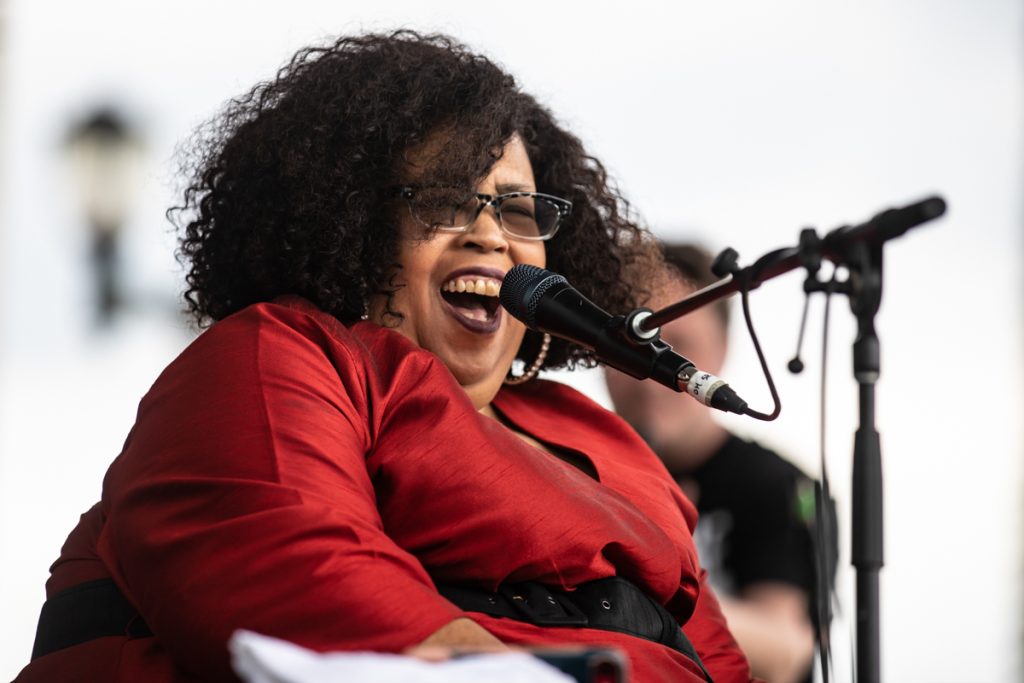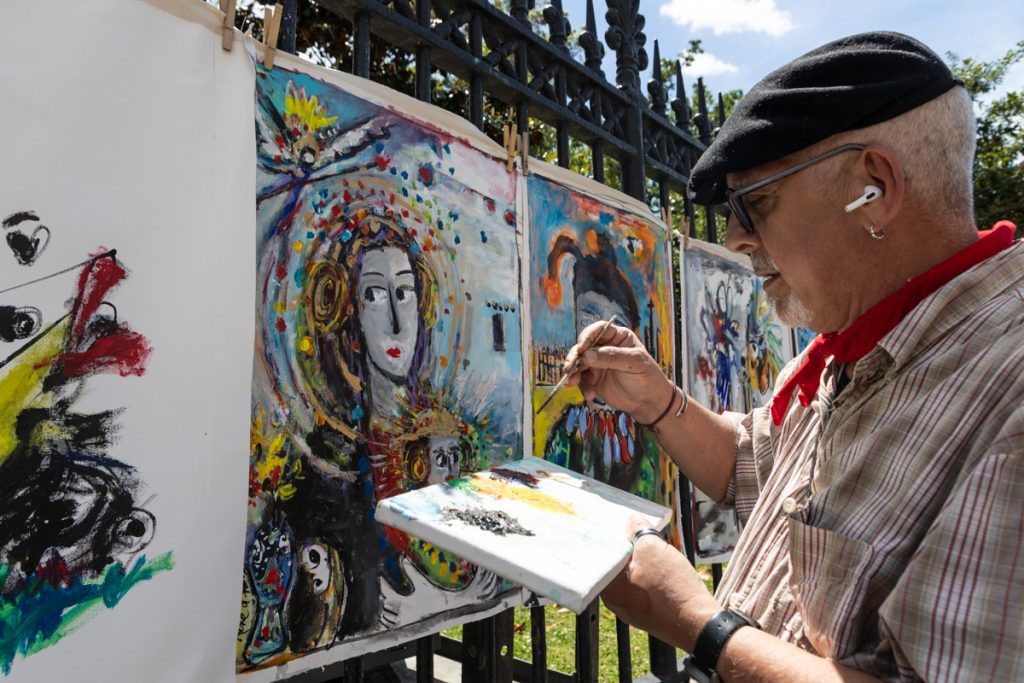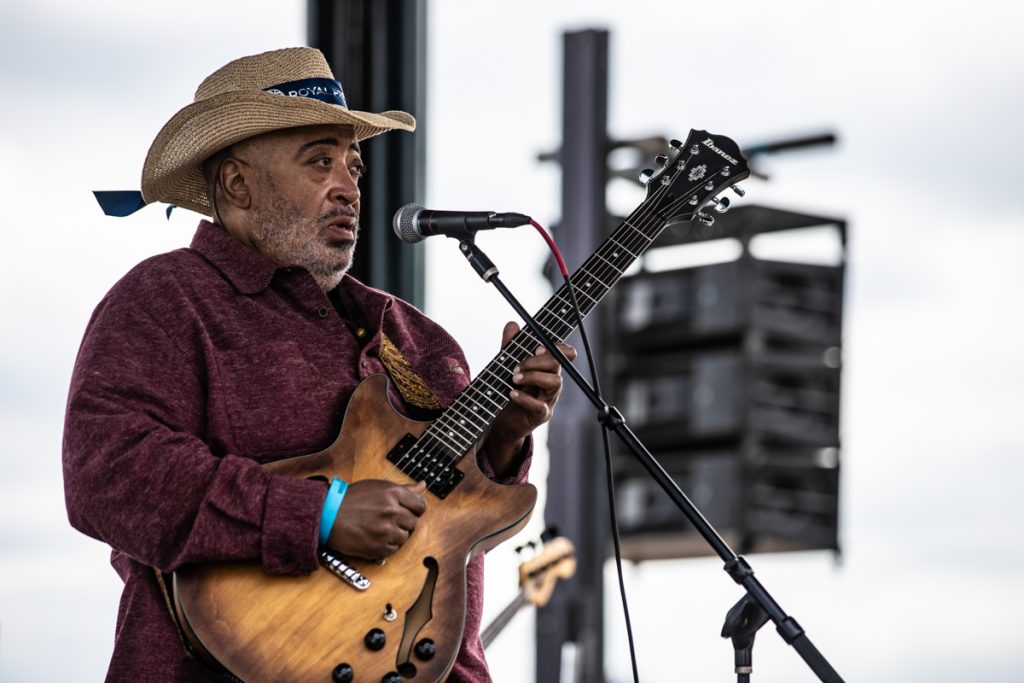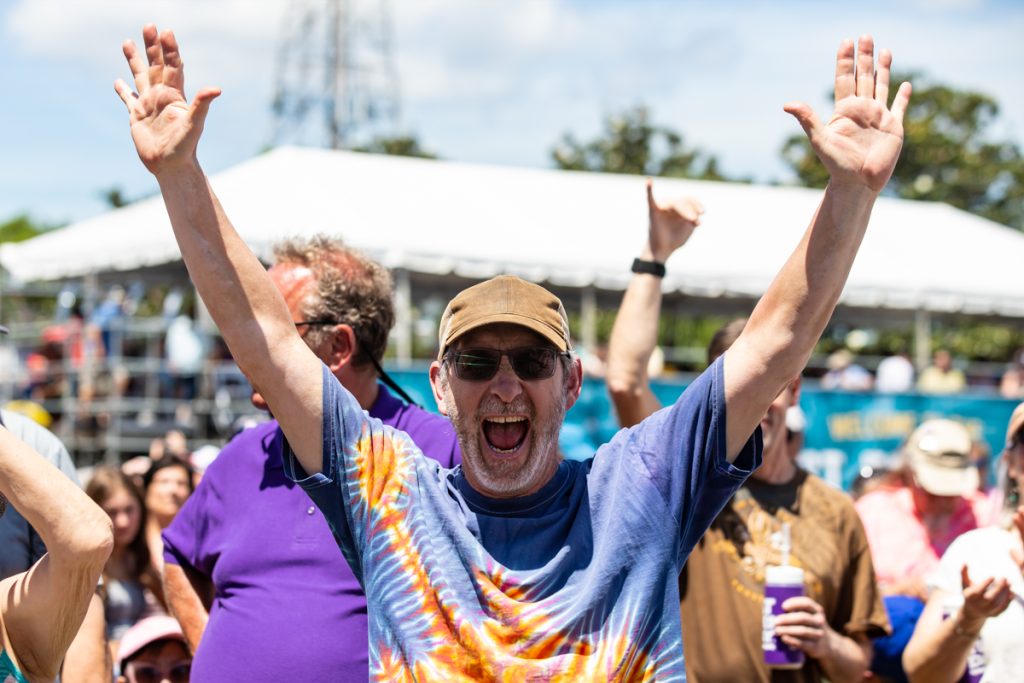 "There's something for everyone. Even after living here for over seventy years, I see new music every year!" Jim, a retired photographer, had the same sentiment. "I came from California just for Samantha Fish, but am enjoying all this fantastic new-to-me music," Jim said while waiting for Samantha's performance on Friday.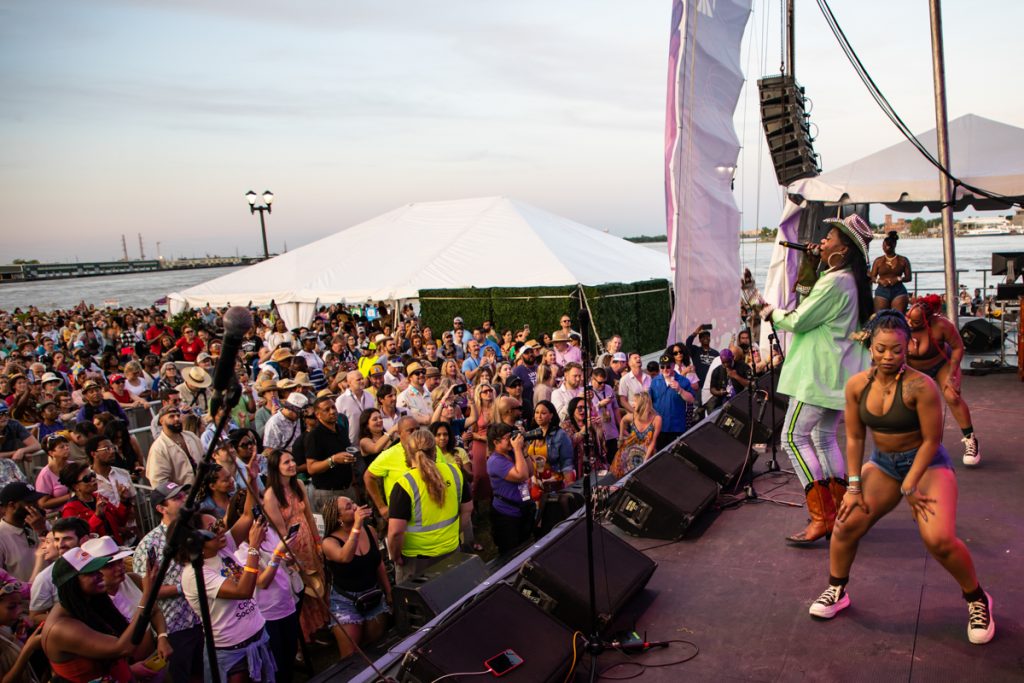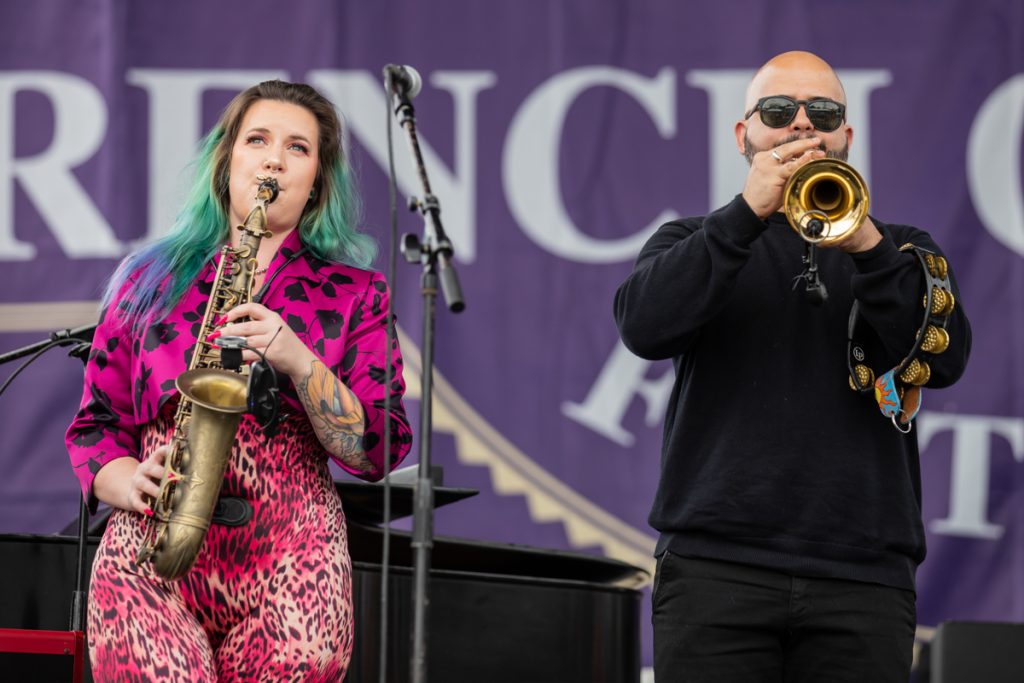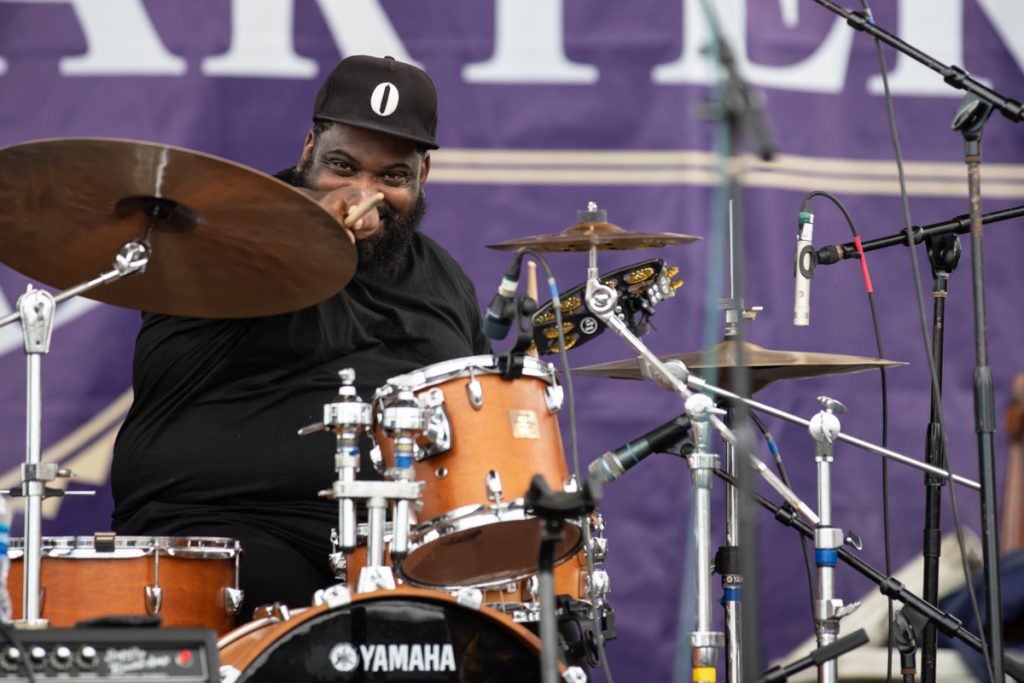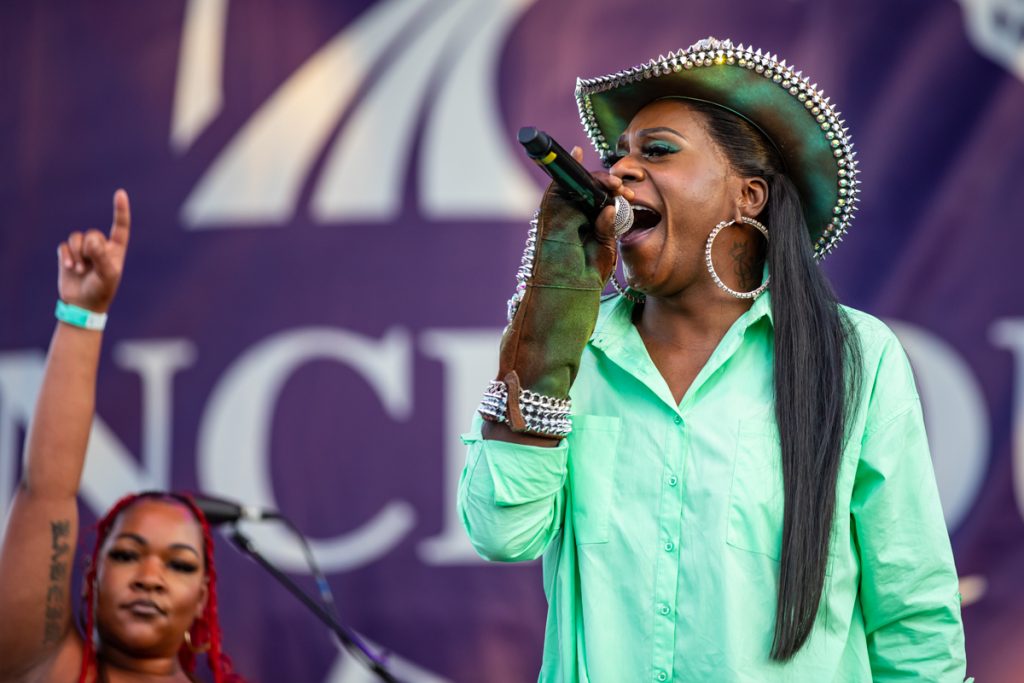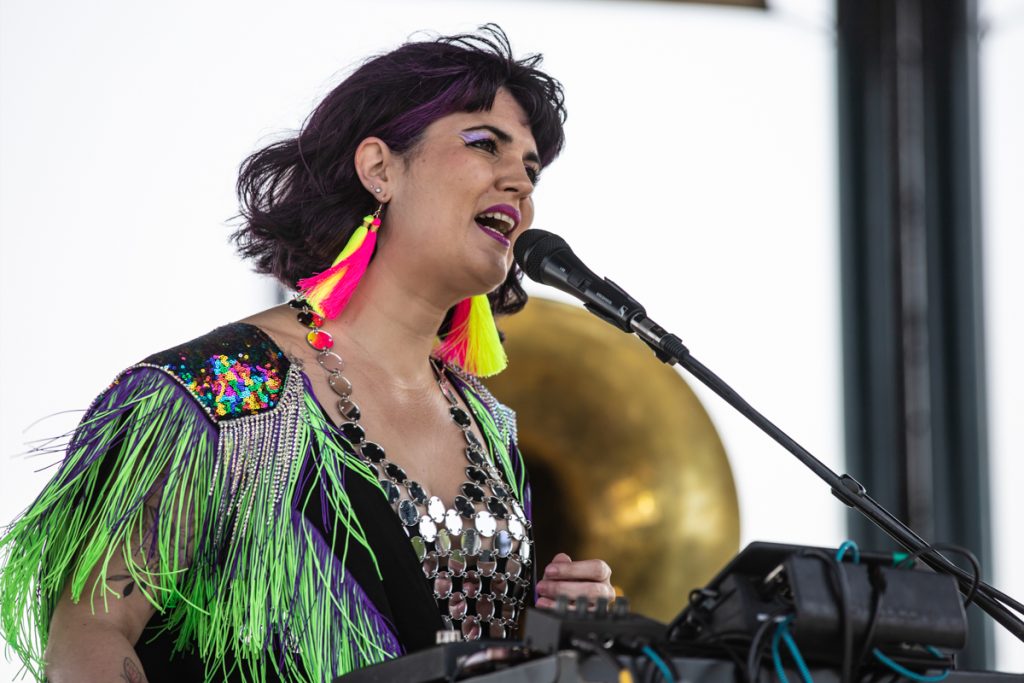 Diversity is one of the biggest draws of French Quarter Festival. "I feel like I've experienced all of New Orleans without having to leave the Quarter," Cameron Brooks from Atlanta said while enjoying Wendell Brunious in Jackson Square. His wife Bonnie chimed in, "Exactly! It's just been a couple hours and we've already heard three completely different bands. I may never leave!"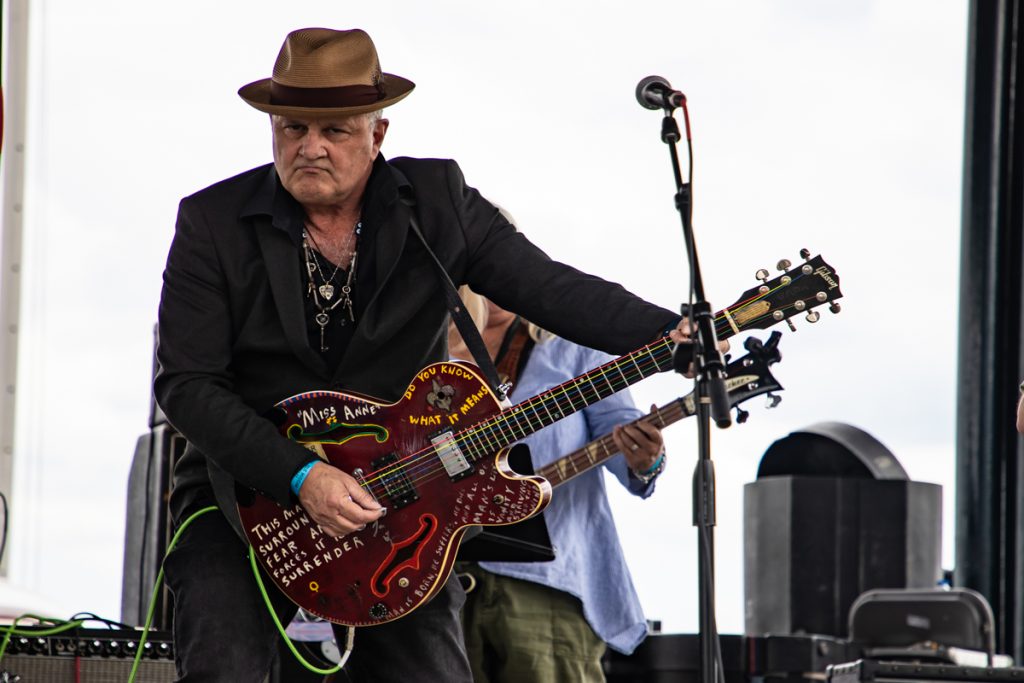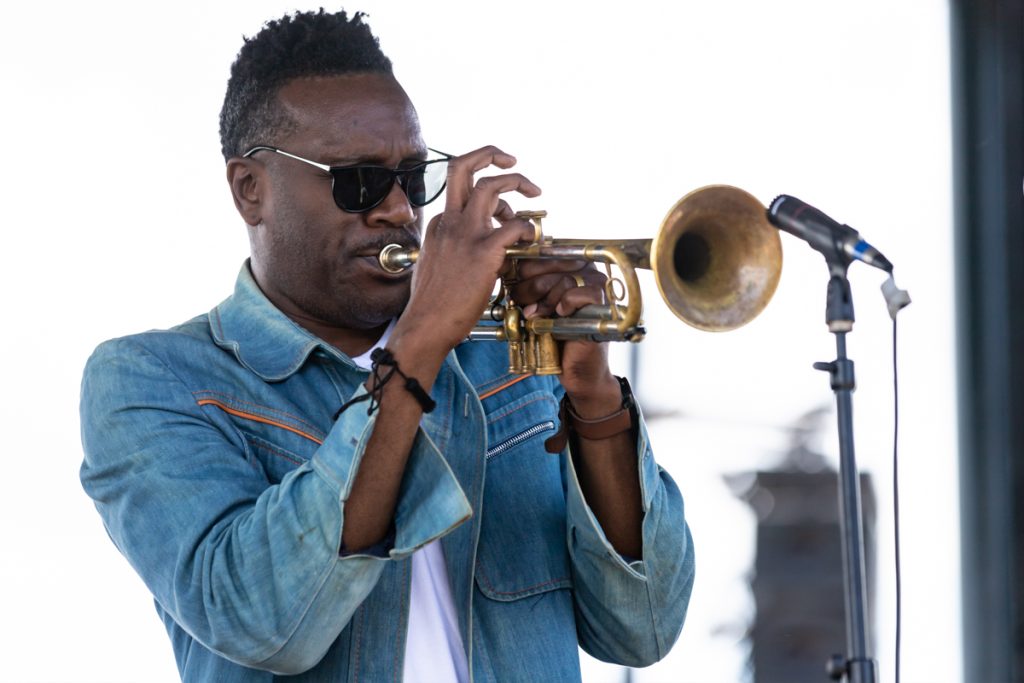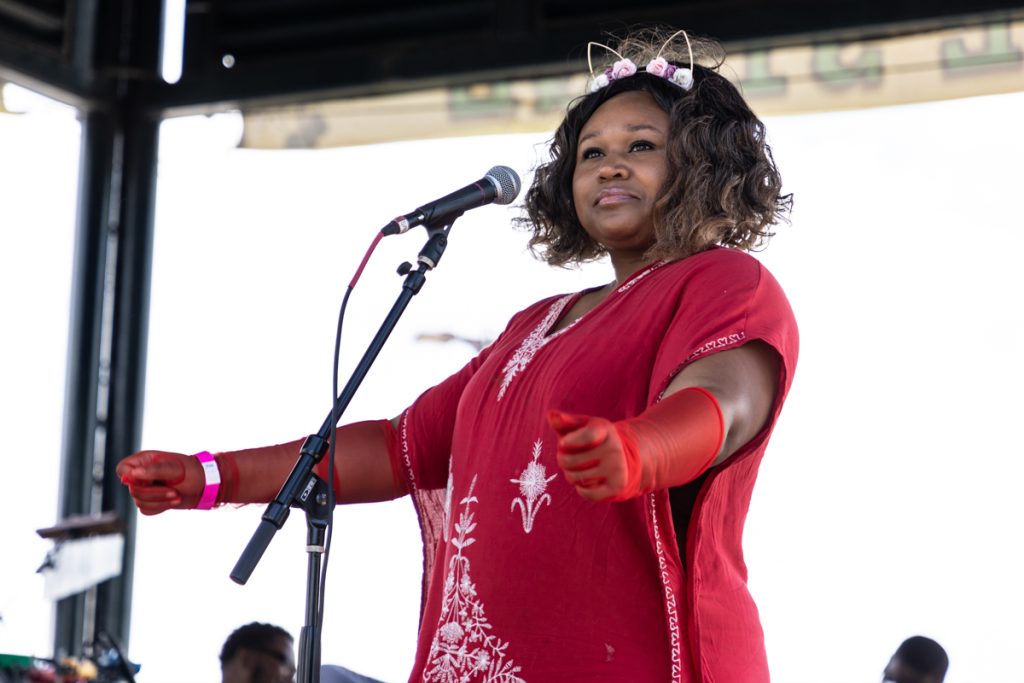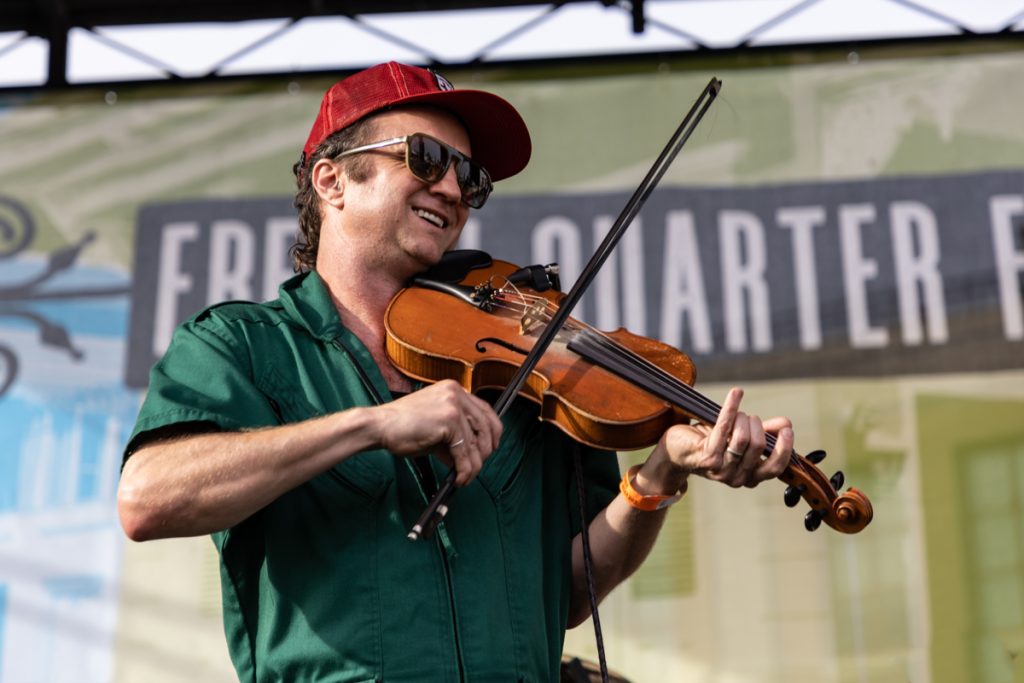 The diversity of the festival extends beyond the musical genres and into the bands' messages. Sweet Crude, who performed on the Abita Stage on Friday, sing in both English and Louisiana French. The band strives to help preserve the historical language and present it in modern pop to reach a new generation of listeners. "This festival is important because of its accessibility," Sam Craft of Sweet Crude explained. "Being free, during the day, and all ages gives us an access point to reach a wide audience."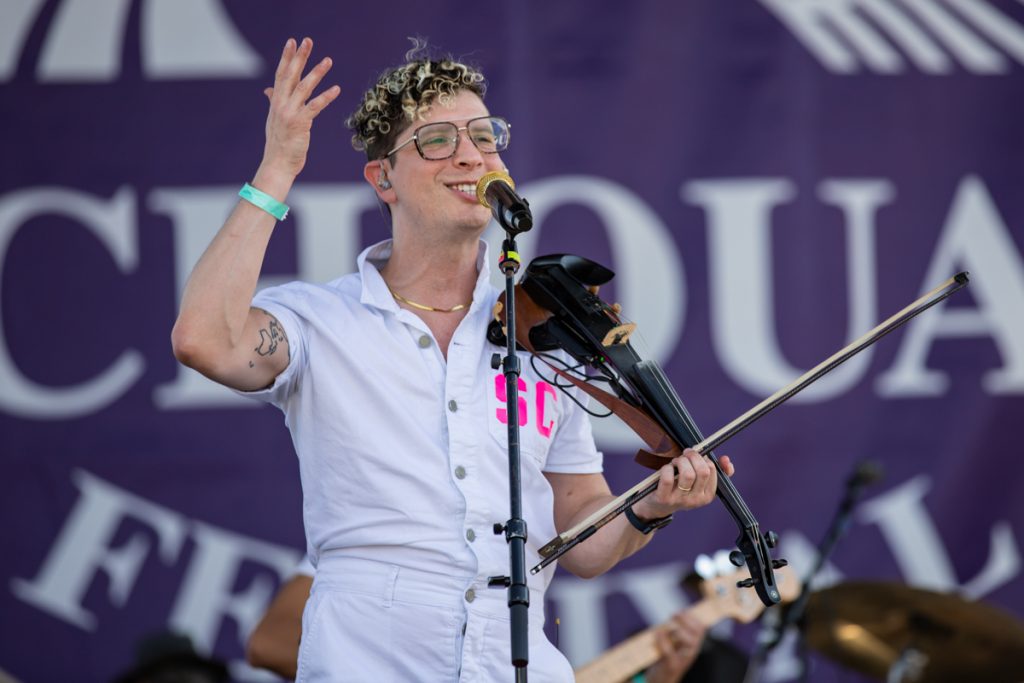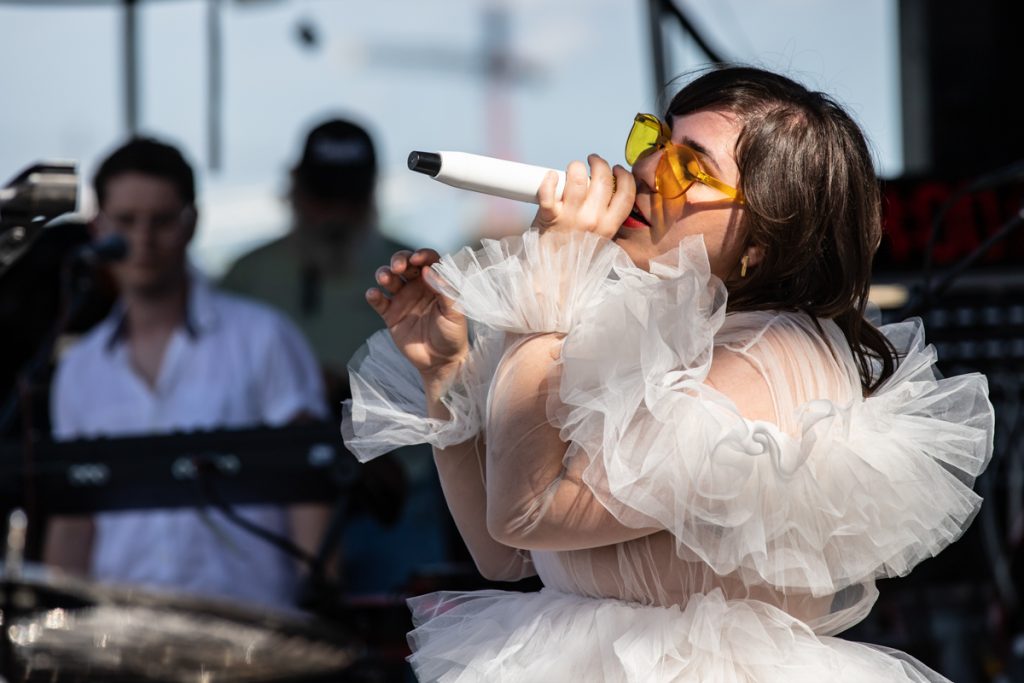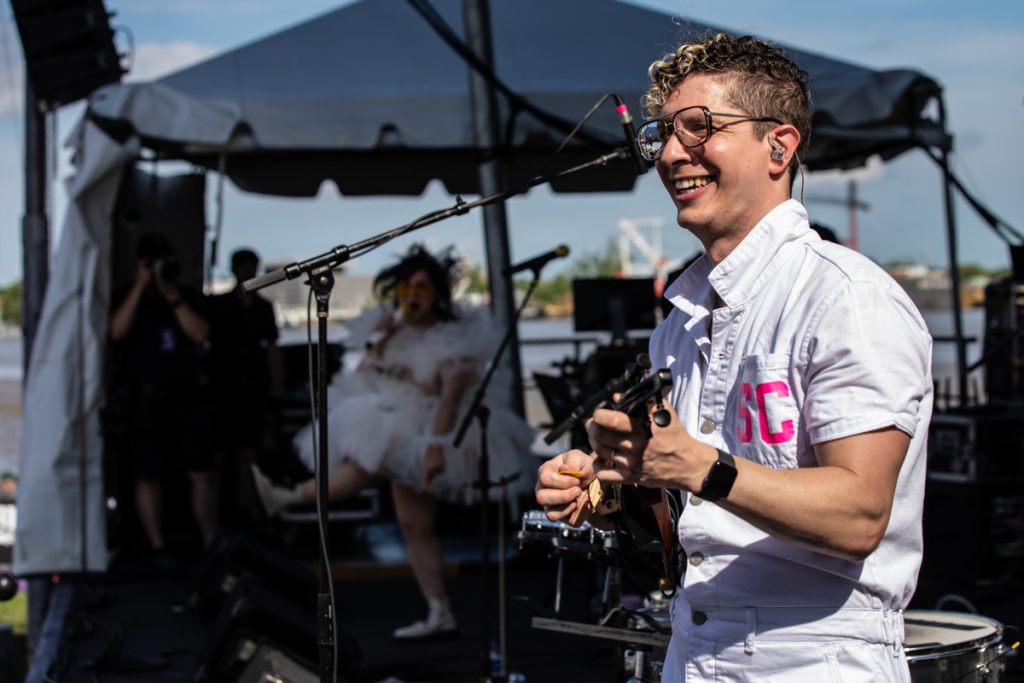 Diversity of gender was on full display at the festival as well. While the music industry is dominated by male performers, French Quarter Festival celebrates female musicians including headliners Irma Thomas and Tank and the Bangas, Folk Rock Diva Lilli Lewis, powerhouses Maggie Koerner and Ani DiFranco, zydeco queens Rosie Ledet and Donna Angelle, FQF After Dark performer Boyfriend, and soulful songwriter Kristin Diable who shared the stage with her daughter Lu.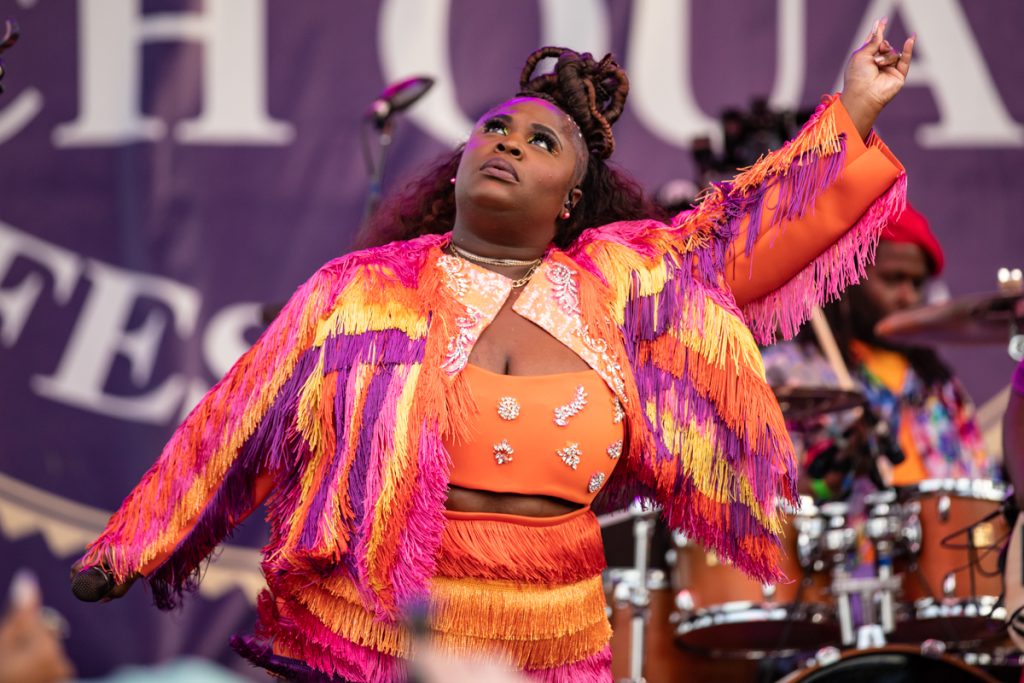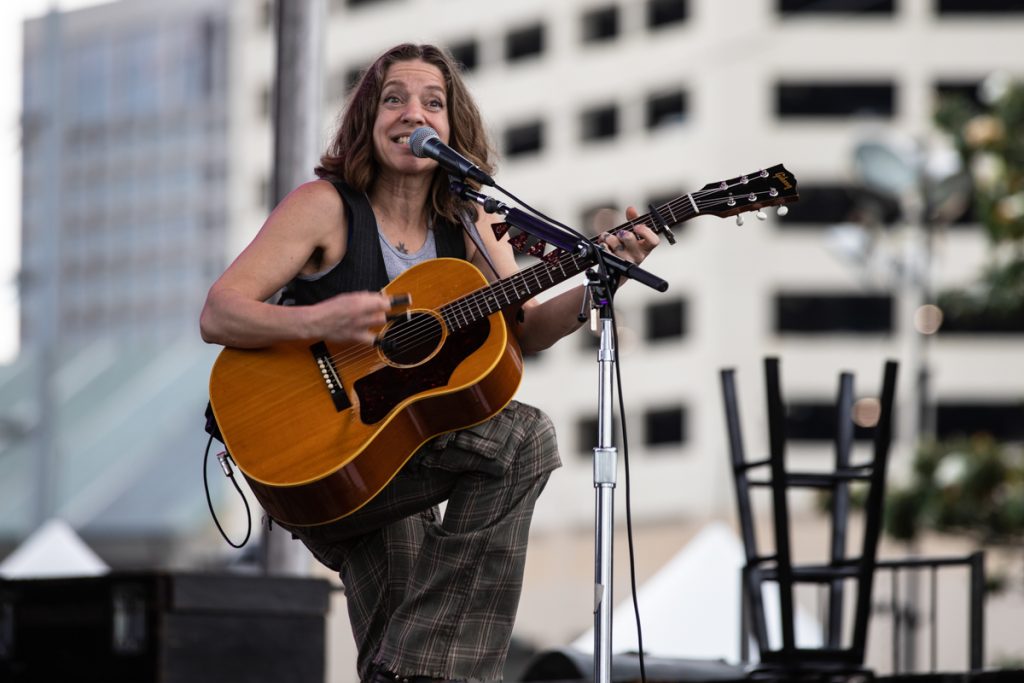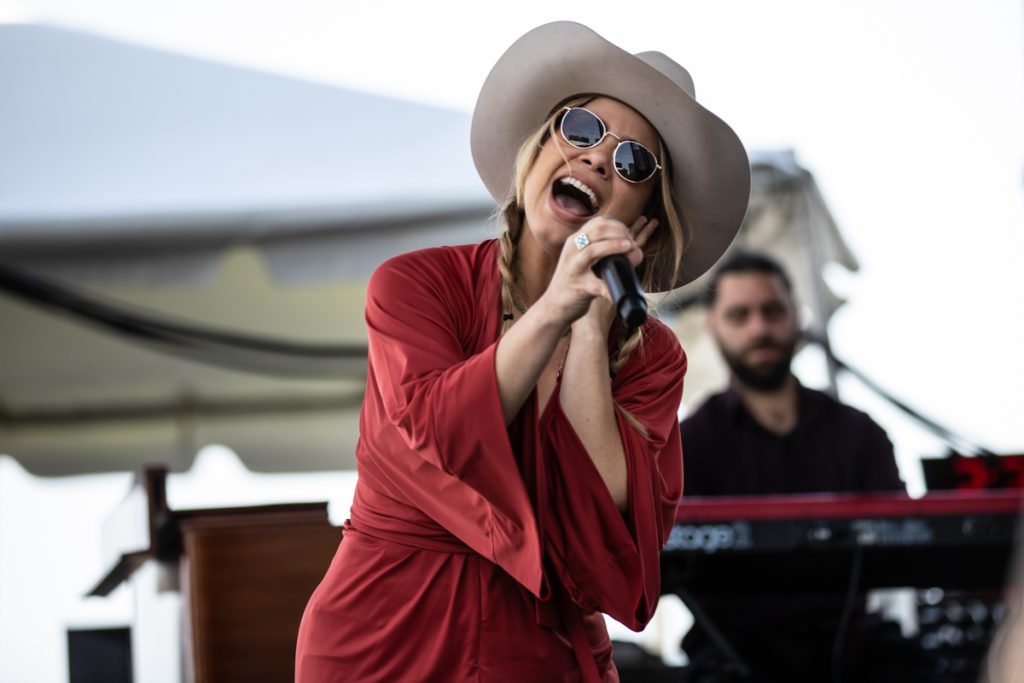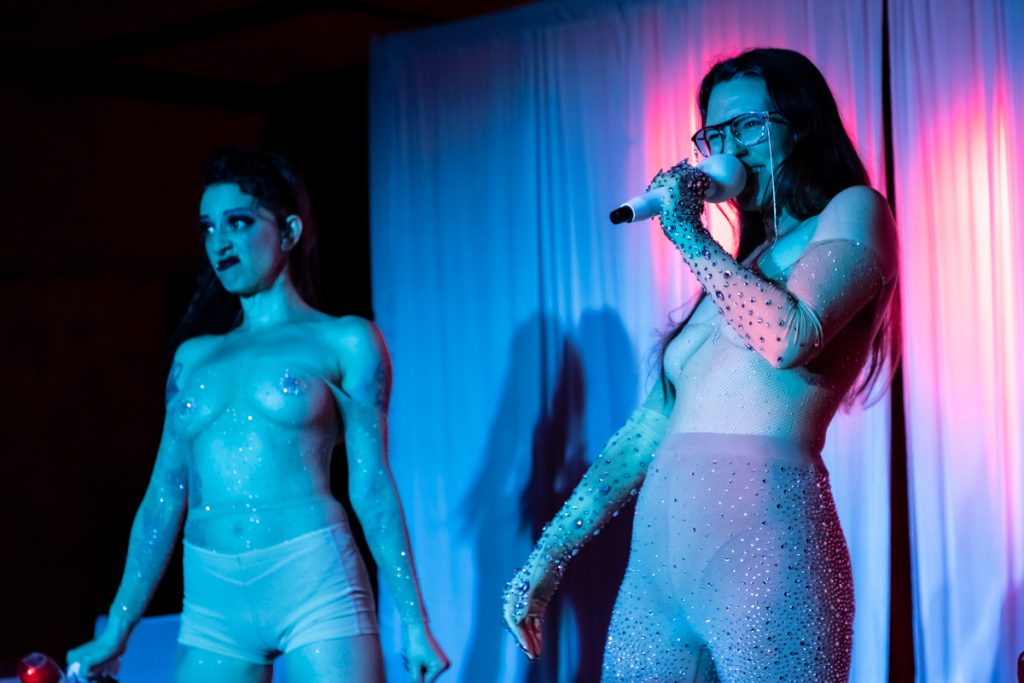 Ashley Shabankareh of beach-rock band Marina Orchestra touched on the importance of having a female brass section in their band. "It's exciting to have gender diversity represented at the fest," Ashley said after Marina Orchestra's debut performance on Sunday. "To walk out and to have the audience experience the whole section be female is empowering. I'm happy to be able to represent the badassery of women!"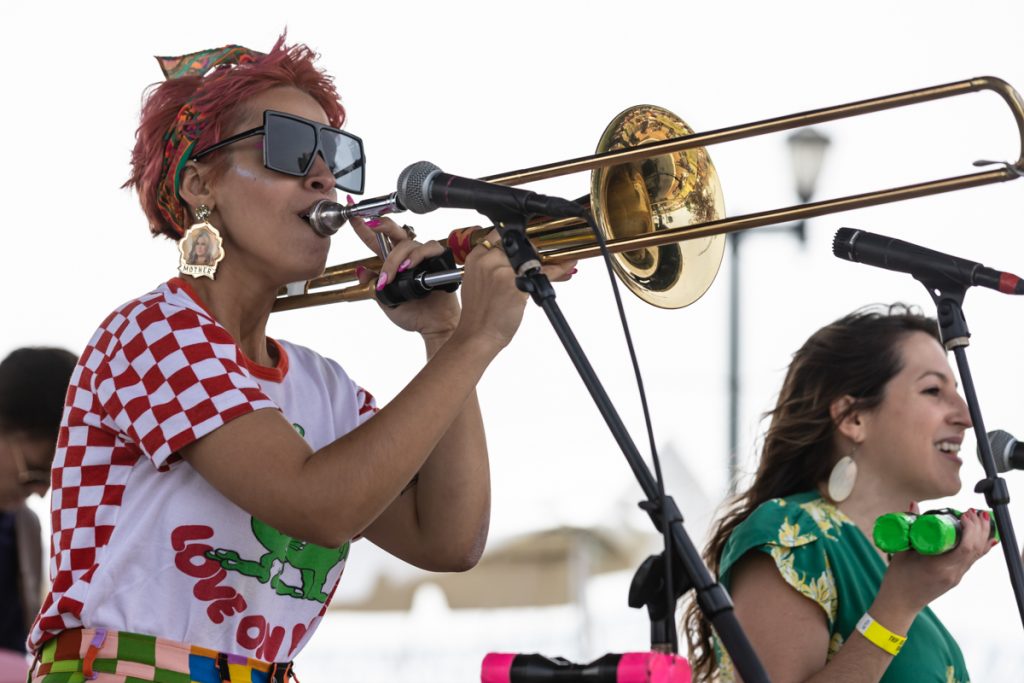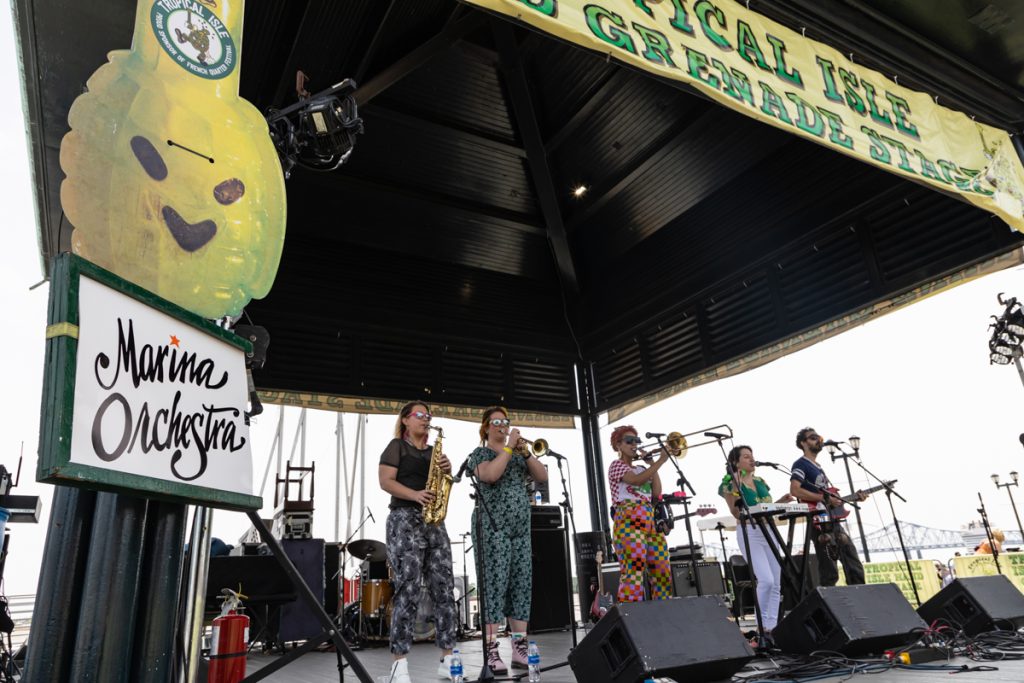 Also represented at the festival was an assortment of Louisiana food. Over sixty food vendors offered up culinary delights from Jazz Fest staple Patton's with their crawfish sack and oyster patties, Maple Street landmark Jacques-Imo's with shrimp and alligator sausage cheesecake, New Orleans legend Miss Linda's shrimp and beef yakamein, Vaucresson Creole Sausage who have been vending at the festival since its inaugural year, and last year's fan favorite Addis NOLA serving up their Ethiopian "world's greatest meat pie".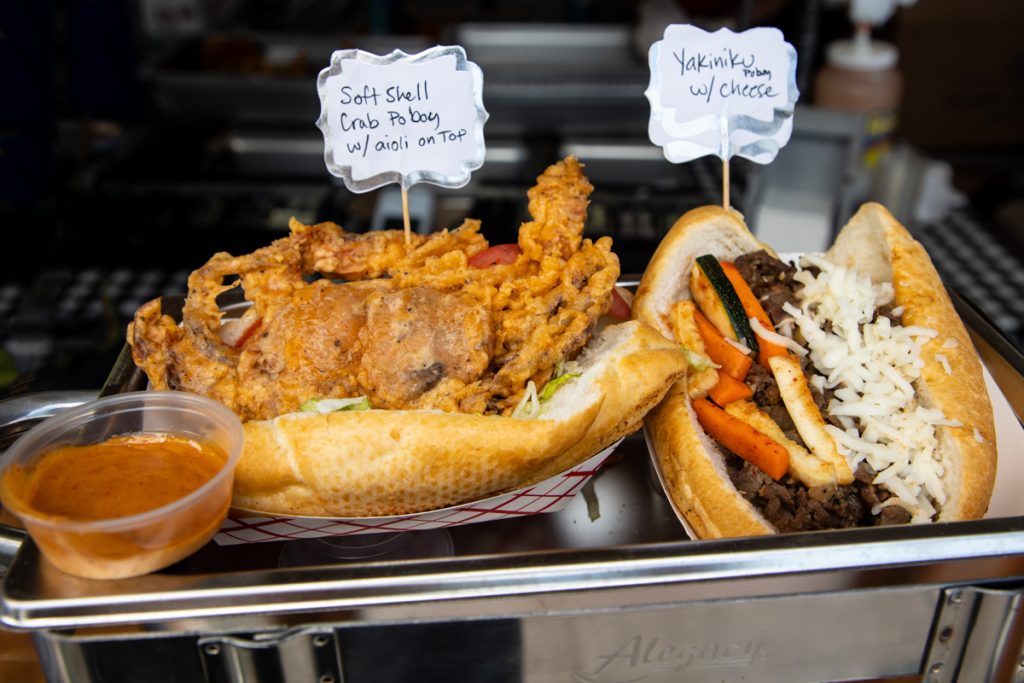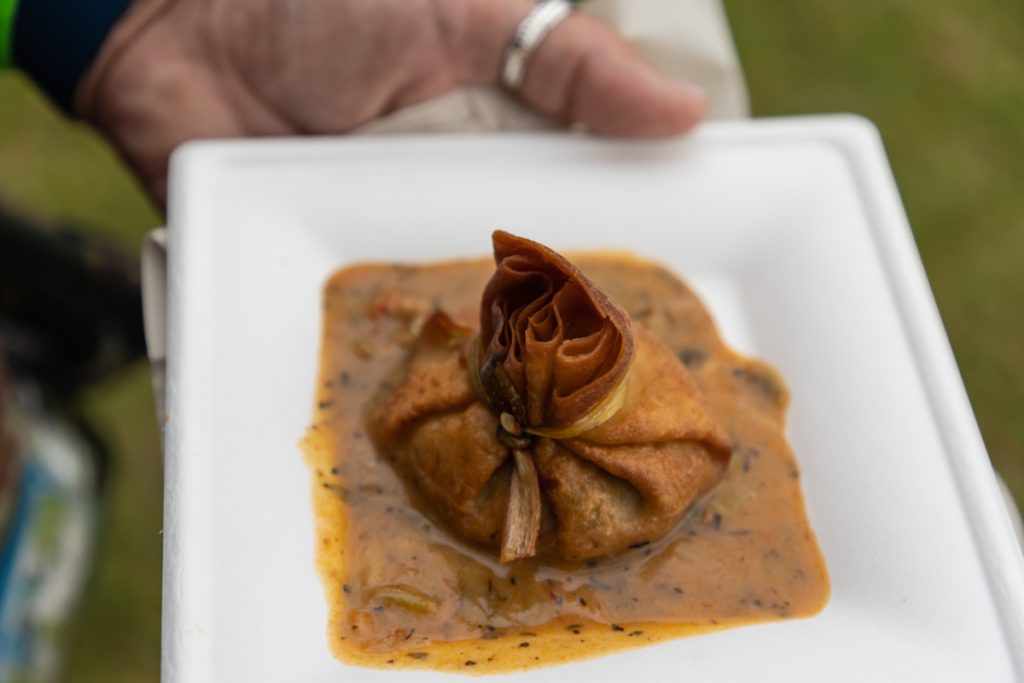 "It's incredibly important to be able to showcase un-colonized Black food to the masses," Addis NOLA general manager Prince Lobo said. "The word 'sambusa' is relatively unknown and that can be intimidating, but once you call it a 'meat pie', suddenly it's accessible and familiar. This festival gives people a chance to try food they never would have spent the time and money on to go to a restaurant to experience."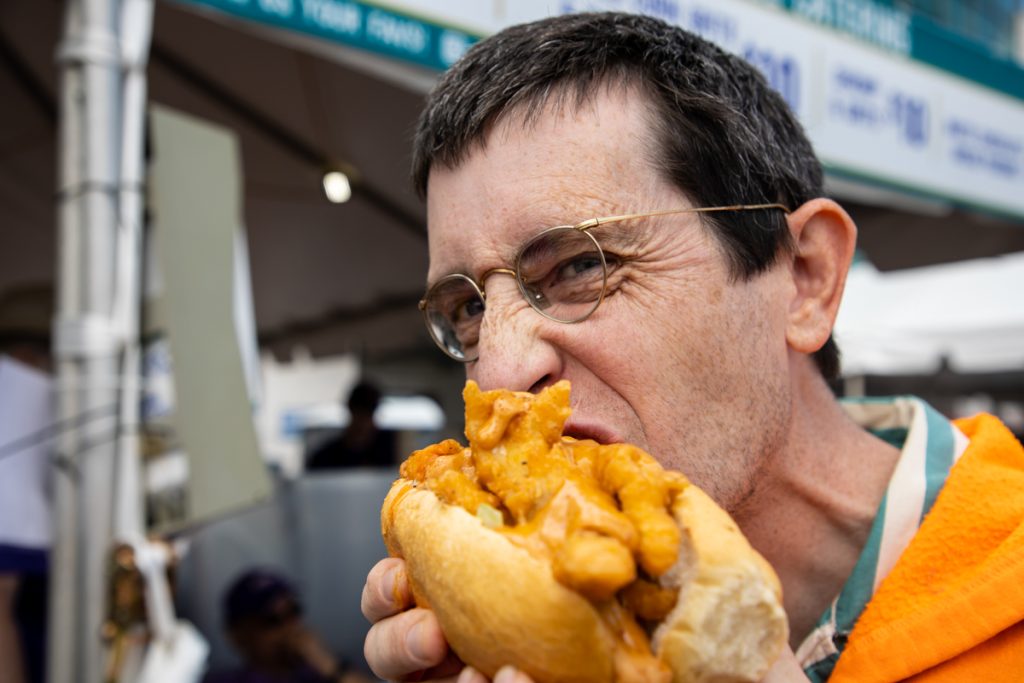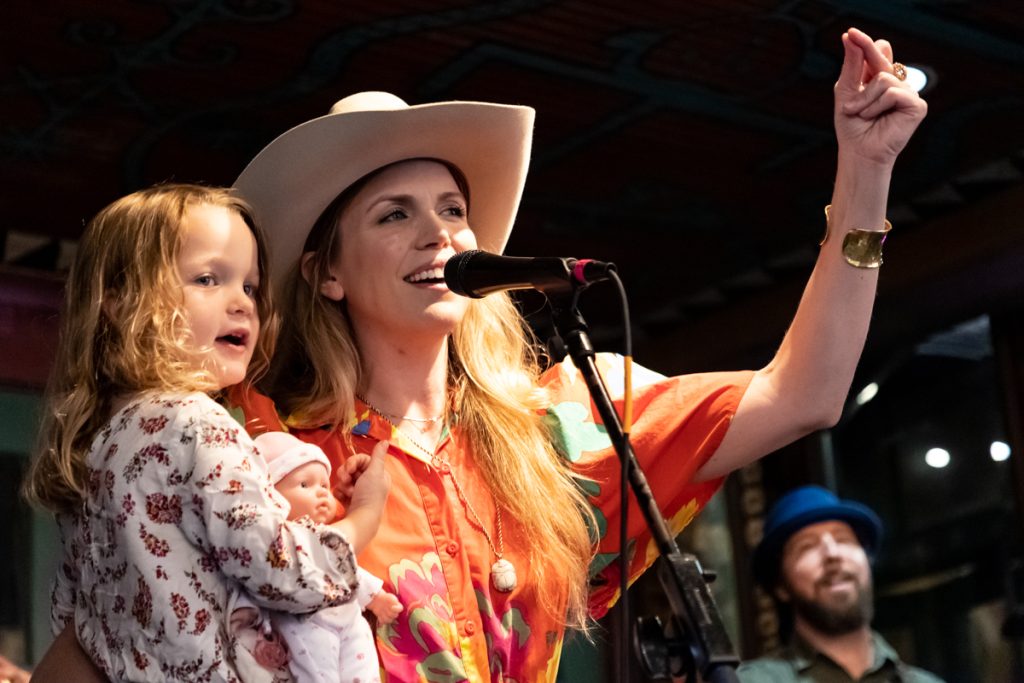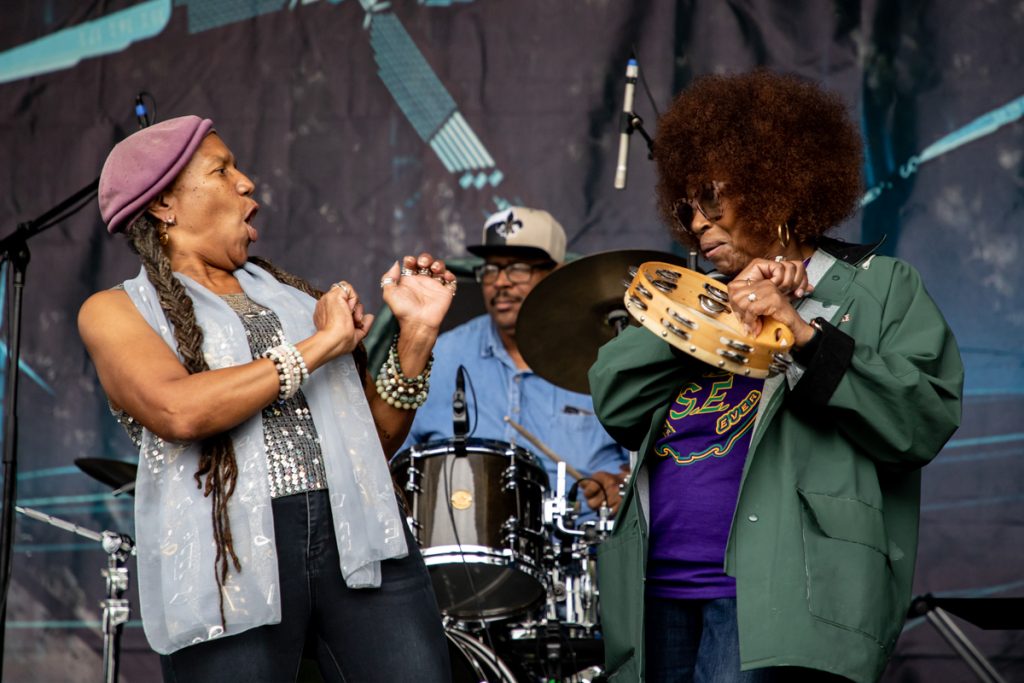 Heard Dat Kitchen made their French Quarter Festival debut this year, alongside nine other new food vendors, by presenting Louisiana's classic barbecue shrimp over a bed of crispy fries. "I always say I'm in the business of building memories," Chef Jeff of Heard Dat said while fixing plates for an eager line. "One bite of food can change someone's mind about what they thought Louisiana food was. Being at such a large festival, especially a free one, means being able to expand palettes and minds."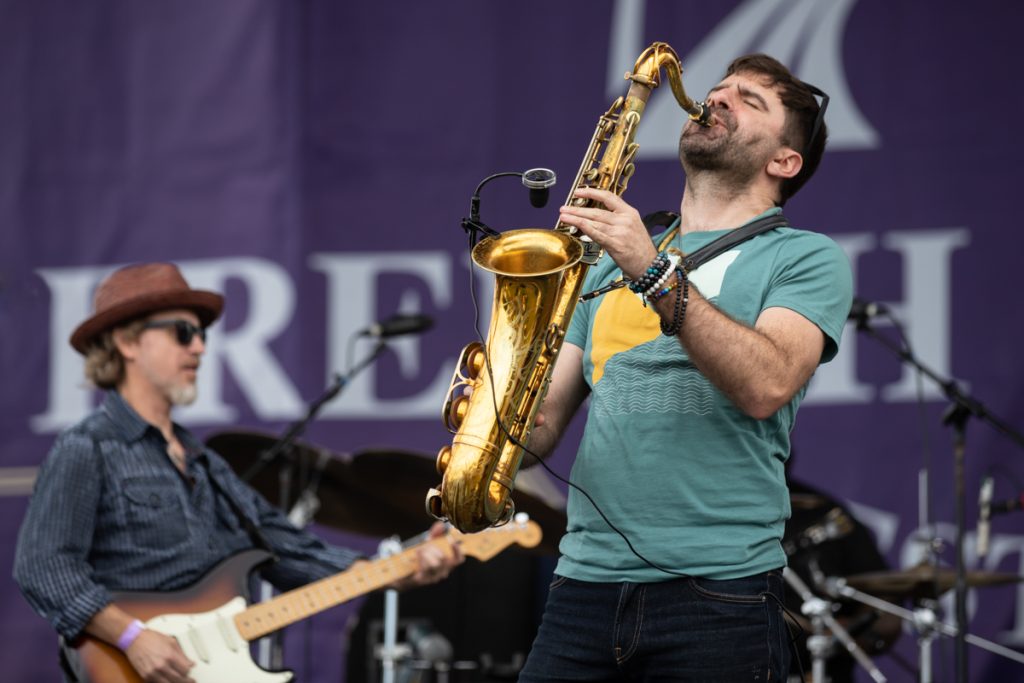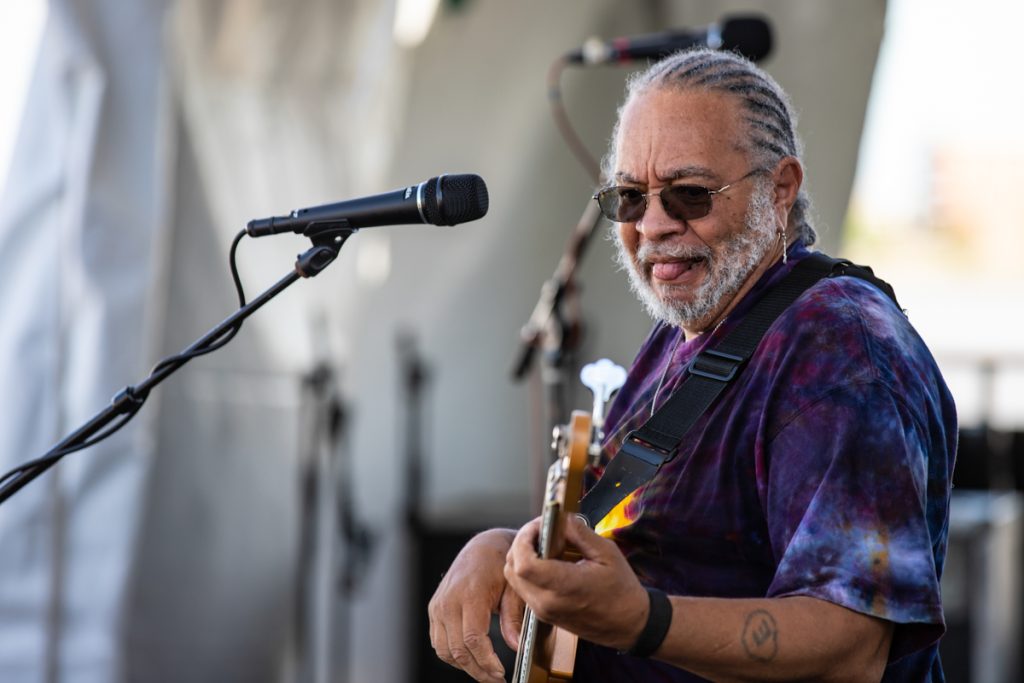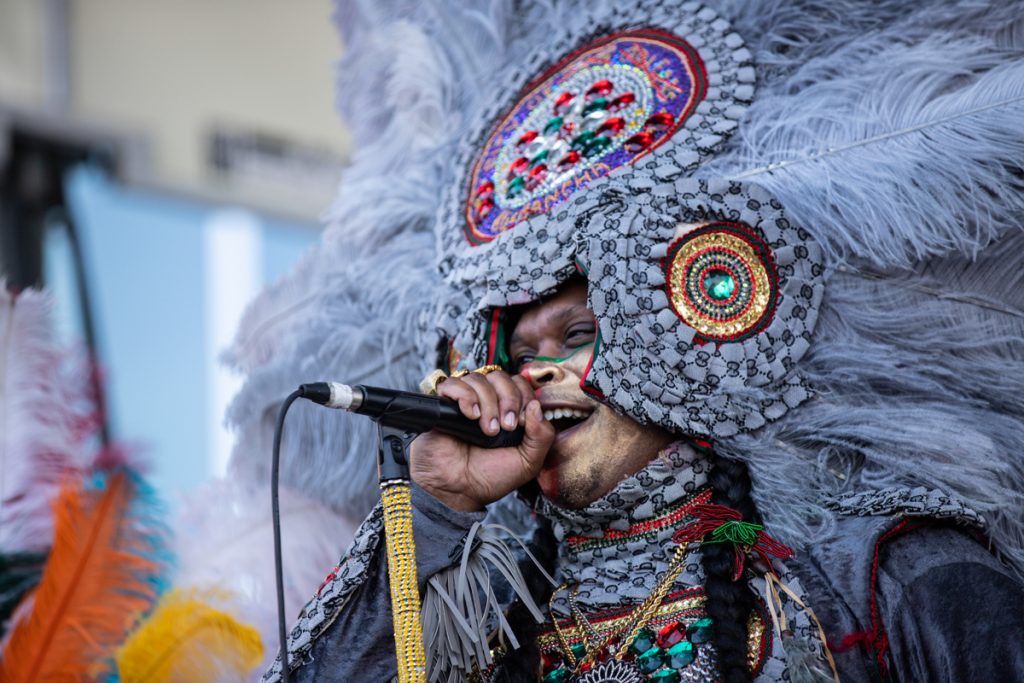 "As a free event, French Quarter Festival is truly for everyone," said Emily Madero, President and CEO of FQFI in a press release. With hopes that this year will have met, or surpassed, 2022's attendance record of 825,000 festival goers, French Quarter Festival continues to provide unmatched access to Louisiana's rich assortment of music, food, and culture.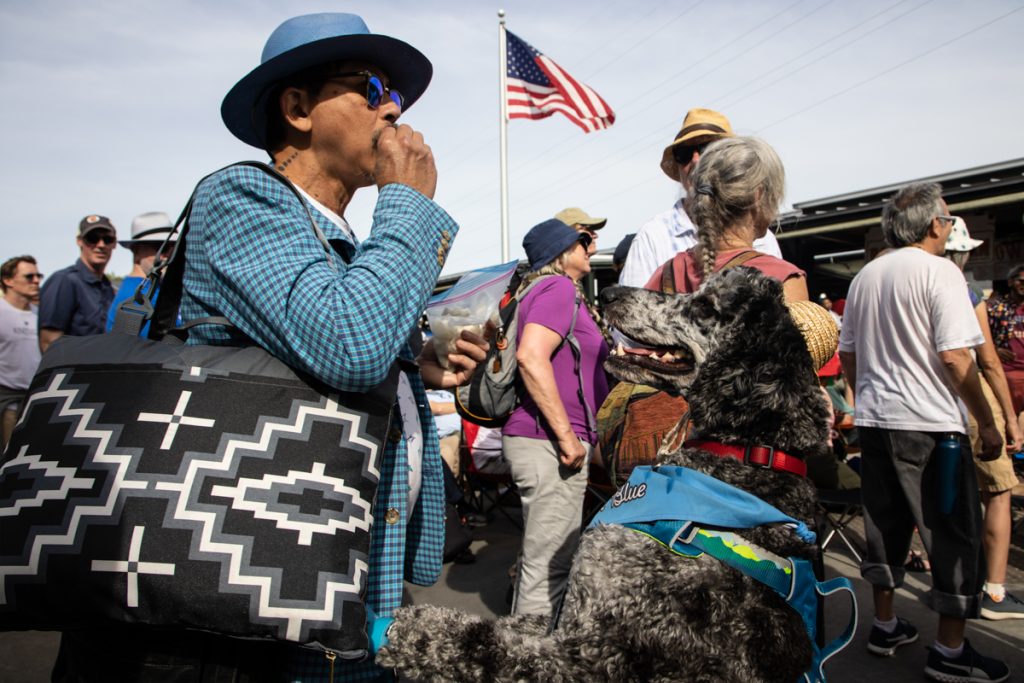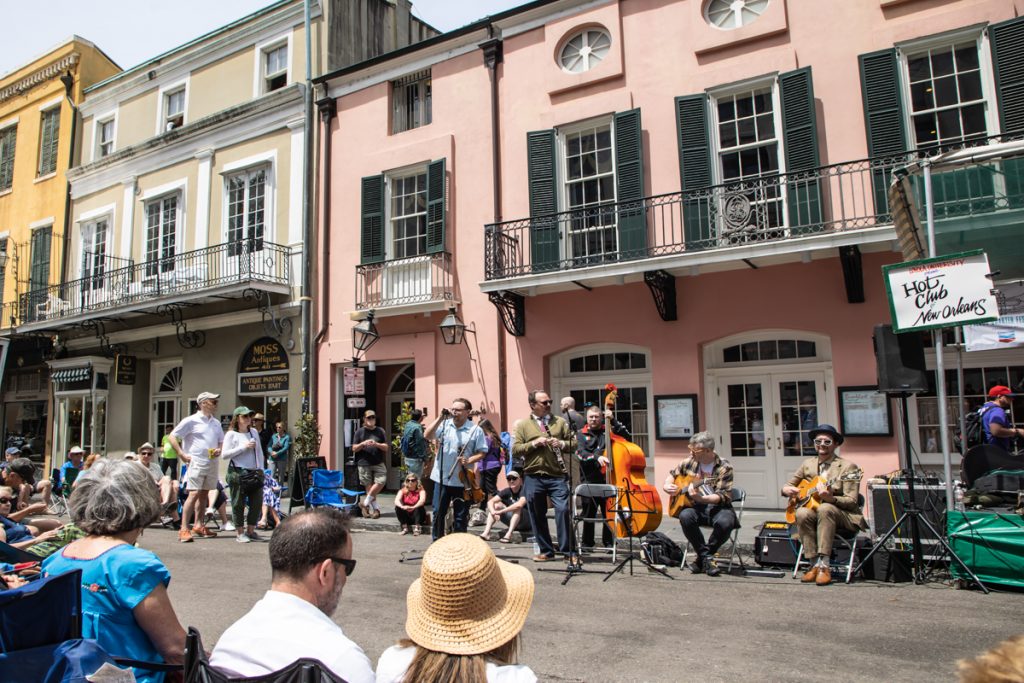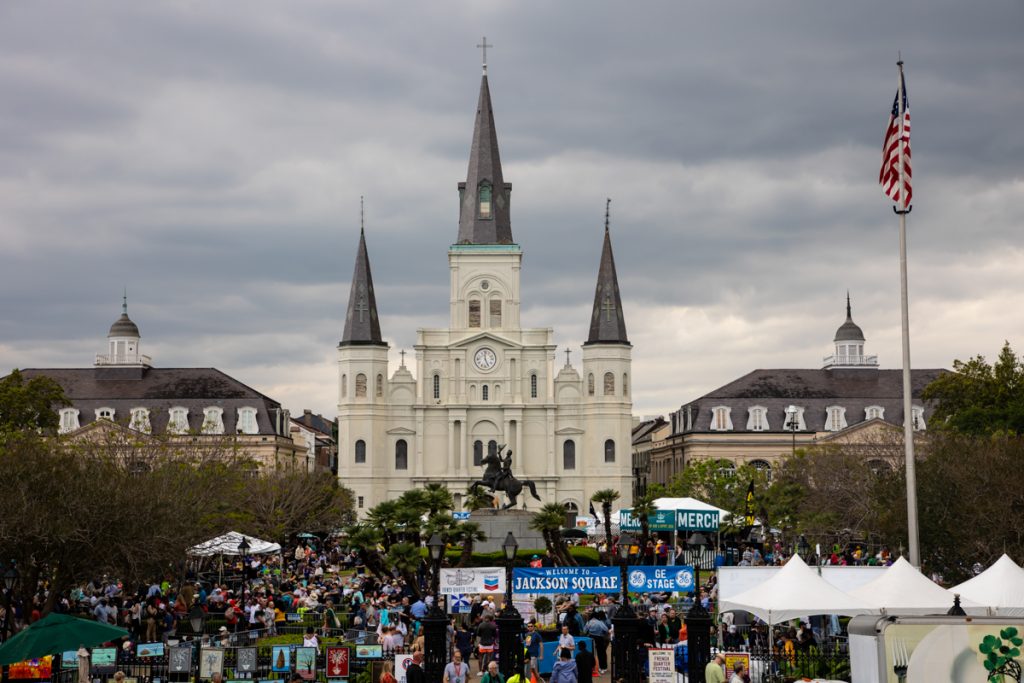 "There's nothing like this anywhere else in the world," Chevonne Smith declared while Donna Angelle played her accordion amongst the crowd on Sunday afternoon. "If you ain't from here, there's a part of you that'll wish you never have to leave." For a chance to experience the magic for yourself, be sure to attend the next French Quarter Festival on April 11-14, 2024
Words and Photo By Tiffany Anderson @feralphotography