Cointreau is a brand of orange-flavoured triple sec liqueur produced in Saint-Barthélemy-d'Anjou, France. 
The French brand turned the pool at Hotel Saint Vincent in New Orleans into an orange lovers paradise to throw a 75th birthday bash for the Margarita during Tales of the Cocktail. The party inspiration was the vibrant Acapulco social scene of the 1950s where the drink was created.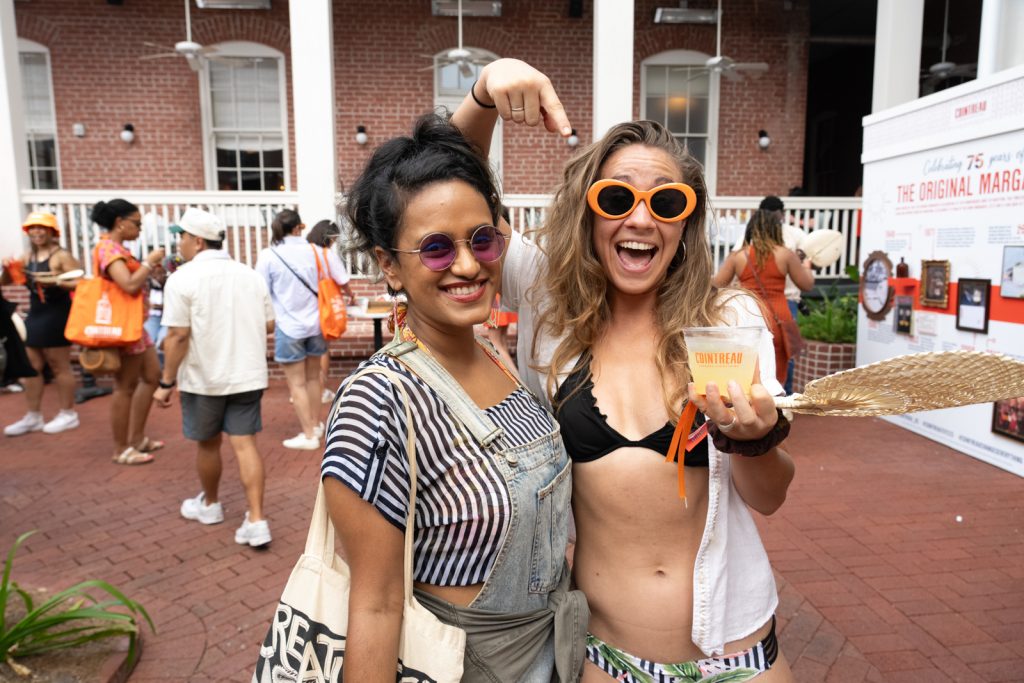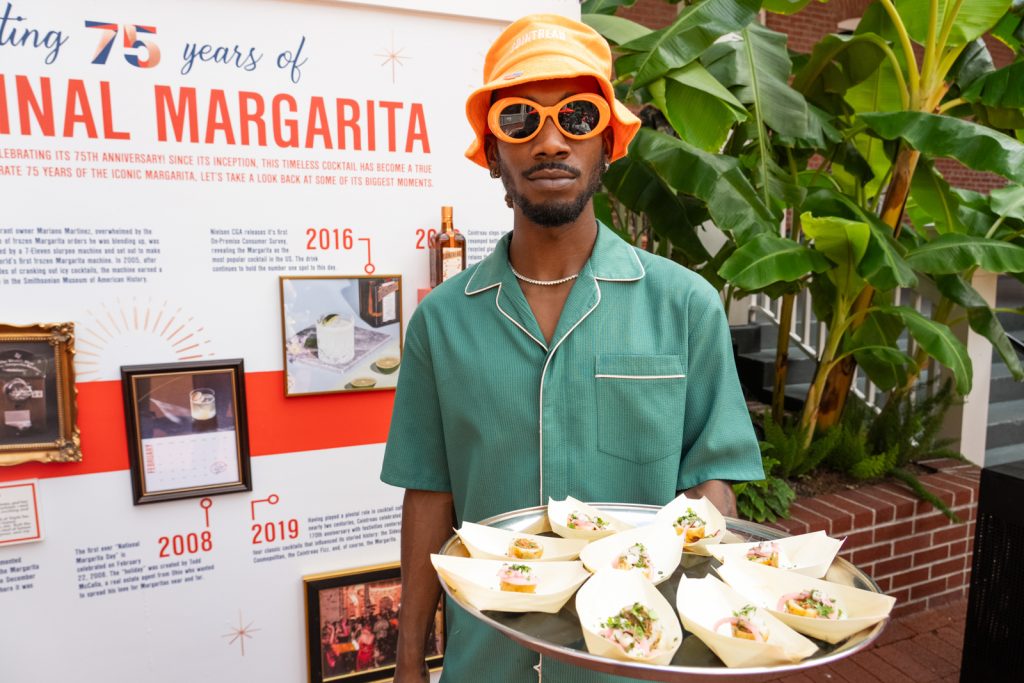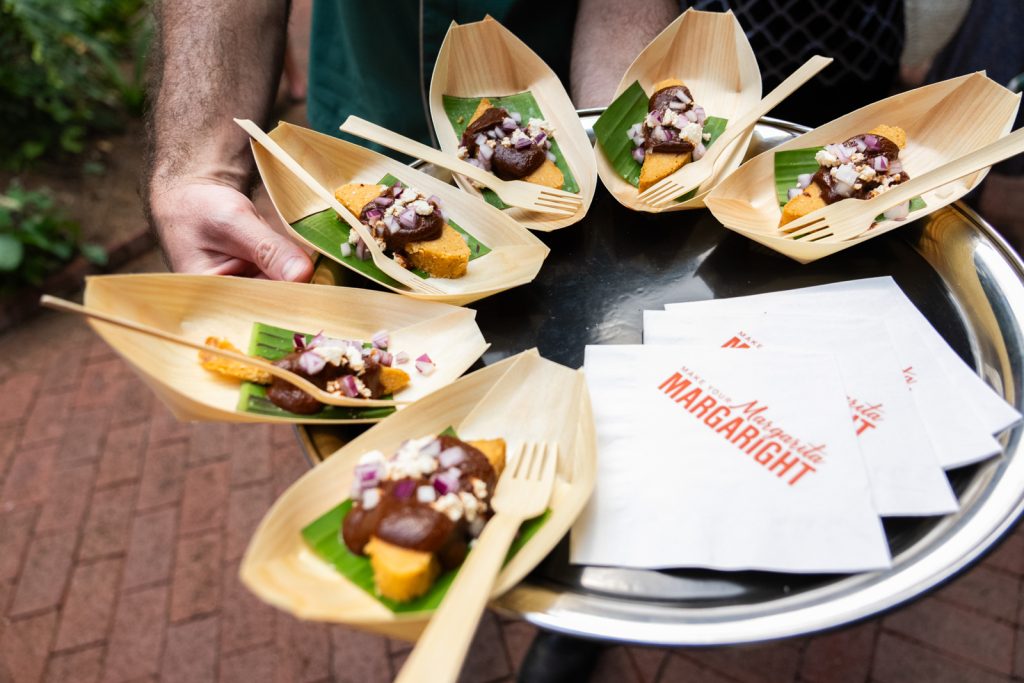 Cointreau brand swag was on theme at the party with bright orange beach bags filled with salt for rimming margarita glasses at home. Small bites were also served to guests as they enjoyed the festivities.
A band was on hand for live music and the guest bartenders created fresh cocktails to beat the summer heat. Bartenders mixing up spins on the classic were from bars all over the country including: Pretty Magic Cocktails New Orleans, Yacht Club Denver, The Roosevelt Room & The Eleanor Austin, Leyenda Brooklyn, Accomplice Bar LA, and Bresca Washington DC.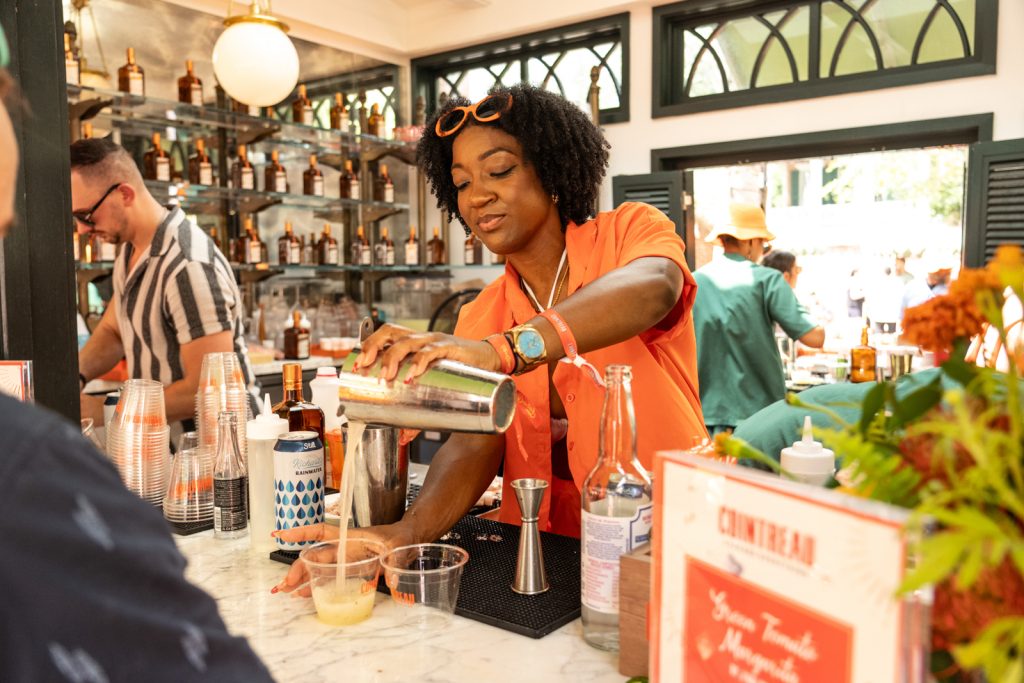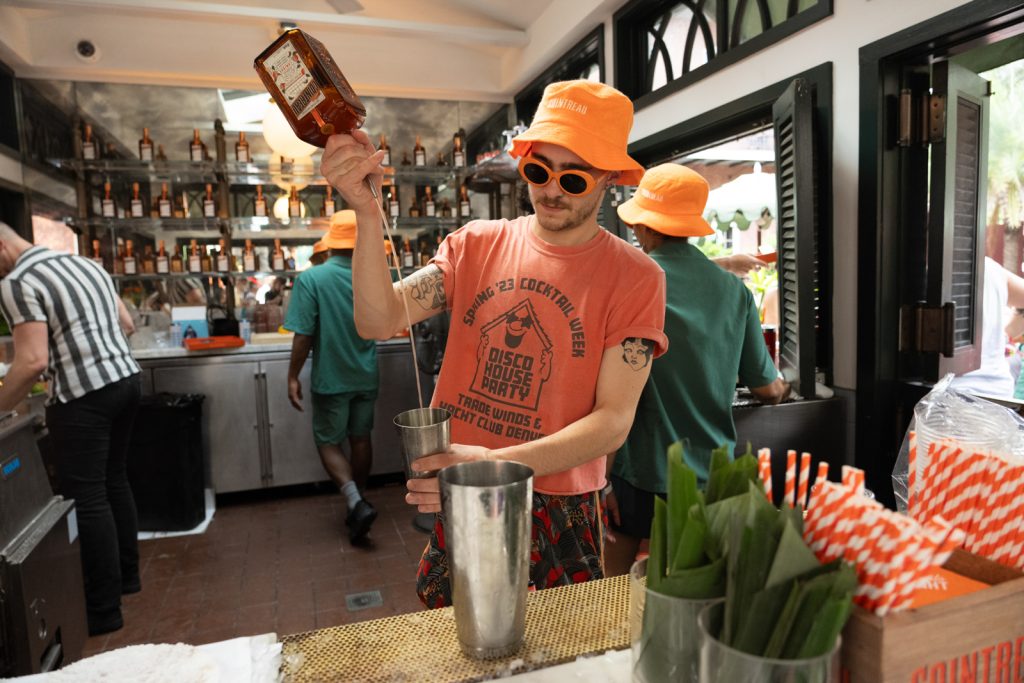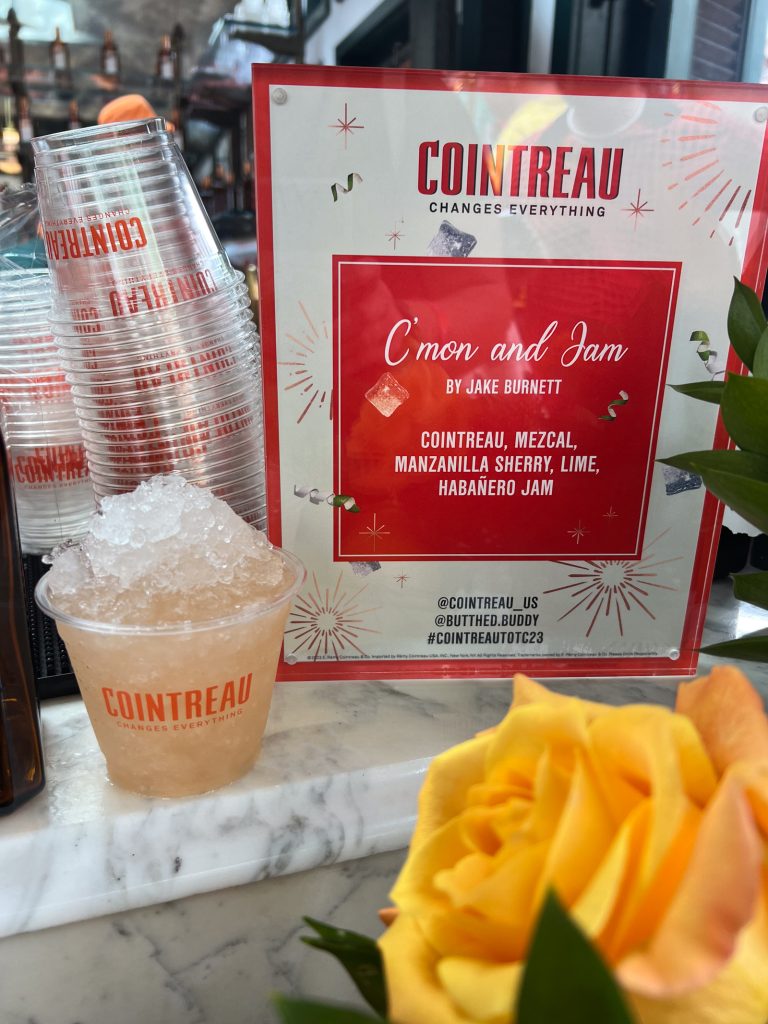 The Margarita was originally created when Dallas socialite Margarita Sames mixed her two favorite spirits, Cointreau and tequila, together with lime juice while on vacation in Acapulco back in 1948. This original Margarita recipe with triple sec has stood the test of time for over 75 years.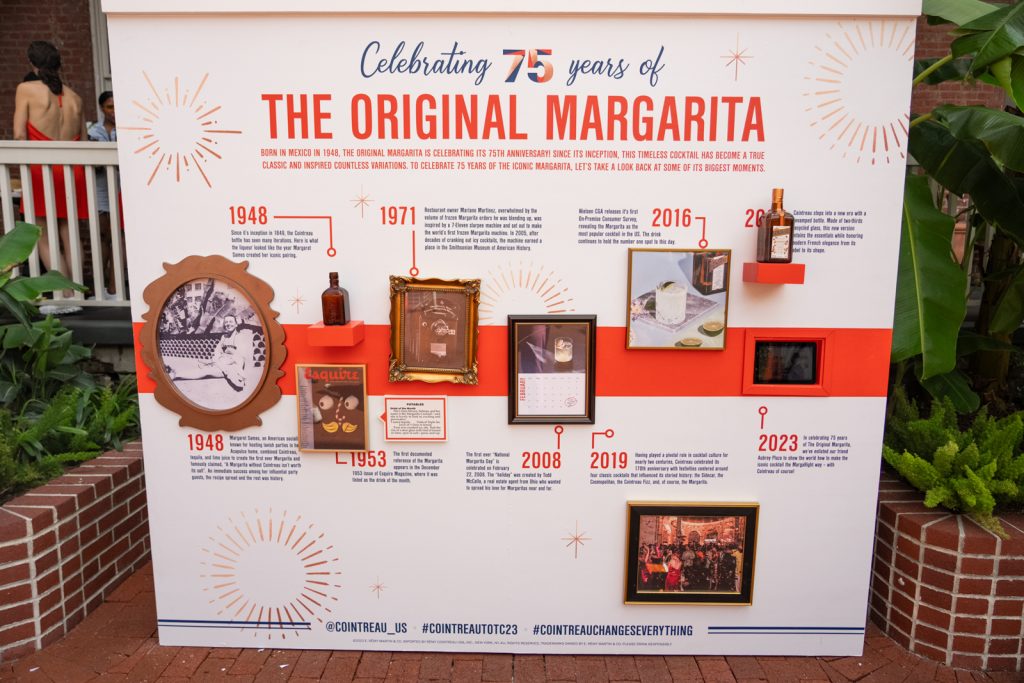 Using Cointreau orange liqueur for margarita recipes makes your drink as authentic as it was created back in 1948.
Check out the original recipe and create a little throwback to your summer pool parties.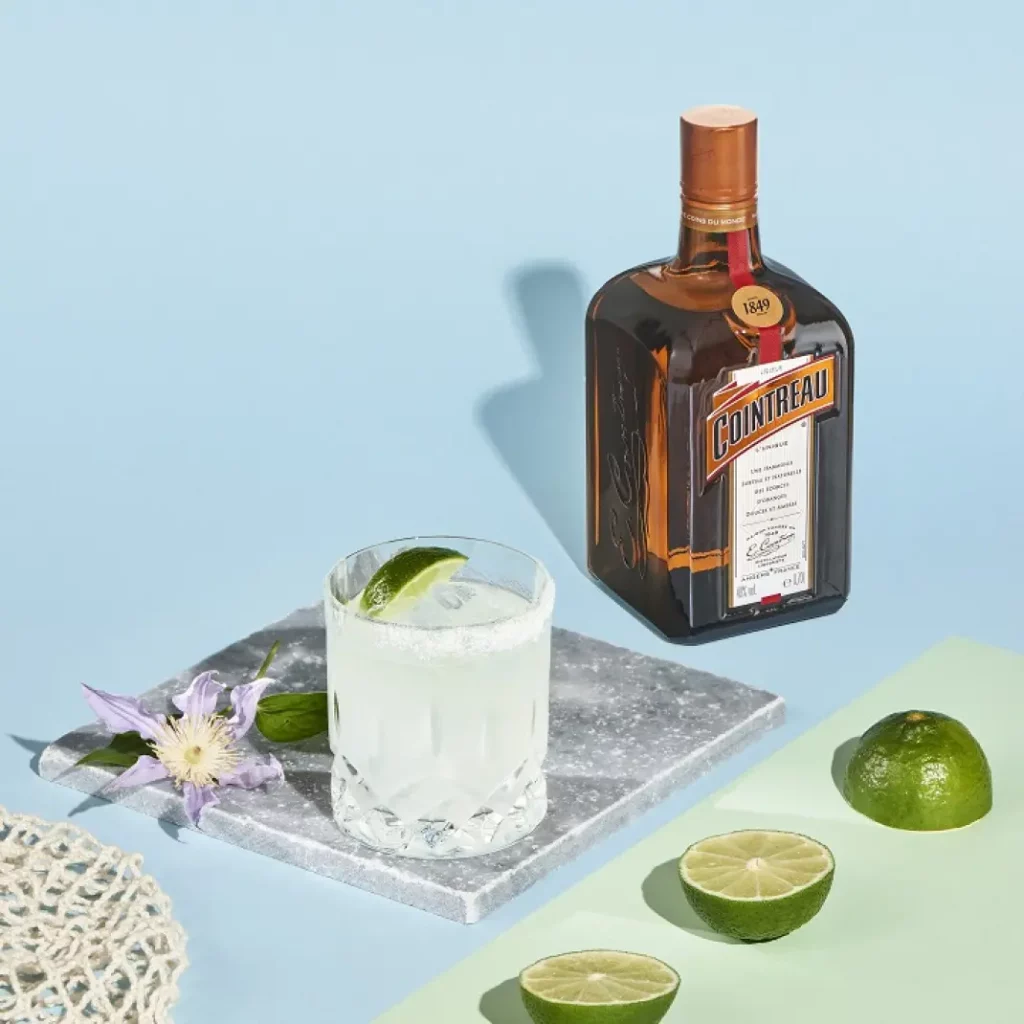 The Original Margarita
1 oz Cointreau
2 oz blanco tequila
1 oz fresh lime
Step 1: Combine all the ingredients in a shaker and add ice.
Step 2: Shake and strain into a salt-rimmed rocks glass
Step 3: Garnish with a lime wheel