On the first day of Bonnaroo Music and Arts Festival 2022 (Thursday, June 16) there was a heat advisory across all of middle Tennessee. Temperatures rose to a heat index above 103 degrees so the crowd had to bring their best Summer fashion.
Fans attending shows that start at noon and sometimes don't end until the sun comes up the next day must be prepared for extreme heat. Our list below shows how many of the Bonnaroovians somehow managed to stay stylish and cool all at the same time.
Giant Paper Fans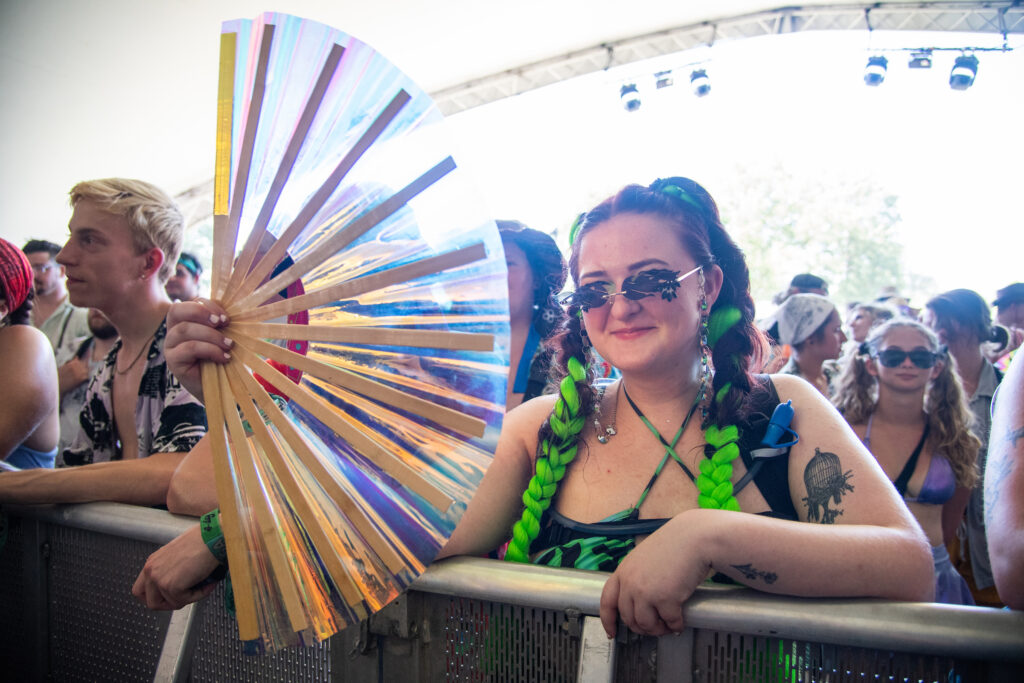 Whether I was seeing fans waiting on the rail for their favorite musicians or out exploring the
Festival grounds giant fans appeared everywhere over the weekend. These fans are a lightweight option. It can be stylish and provide much-needed airflow to cool off in the hot and muggy Tennessee heat.
Cute Bathing Suits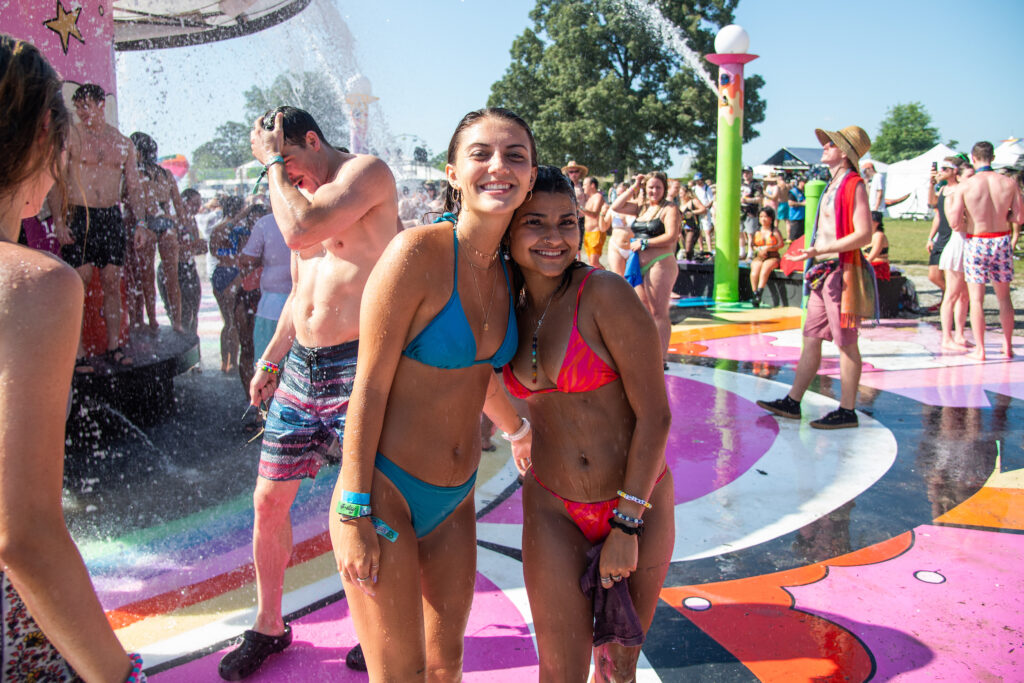 There seemed to be more skin showing throughout Bonnaroo this year. Many people came prepared in their bathing suits so that they could cool off in Centeroo. The famous mushroom-shaped fountain provided relief during the hottest parts of the afternoons at the festival.
Since most Bonnaroo fans camp on site it's easy for people to go back and forth to their campsites to change before temperatures cool down in the evenings.
Fun Buns and Colorful Hair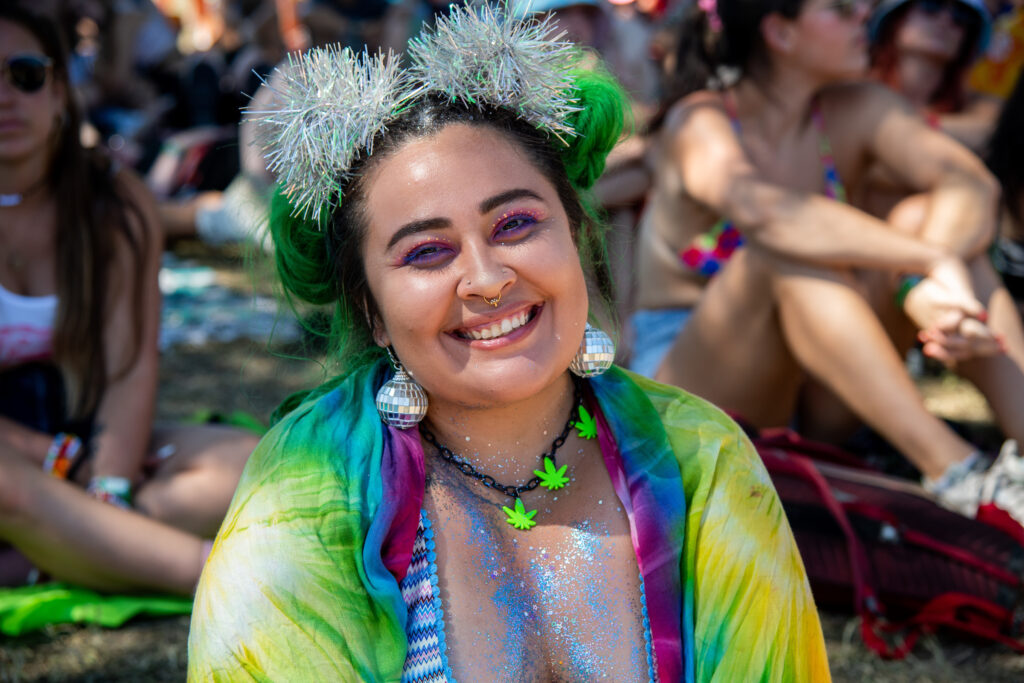 Bright hair colors are a 2022 summer trend. Hair color from every shade of the rainbow could be seen every day at Bonnaroo. The fun buns trend not only provides a fashionable look but also a practical way to keep long hair up. The hair-do helps to maintain a fresh look from day to night that doesn't succumb to the Tennessee humidity.
Cool Sunglasses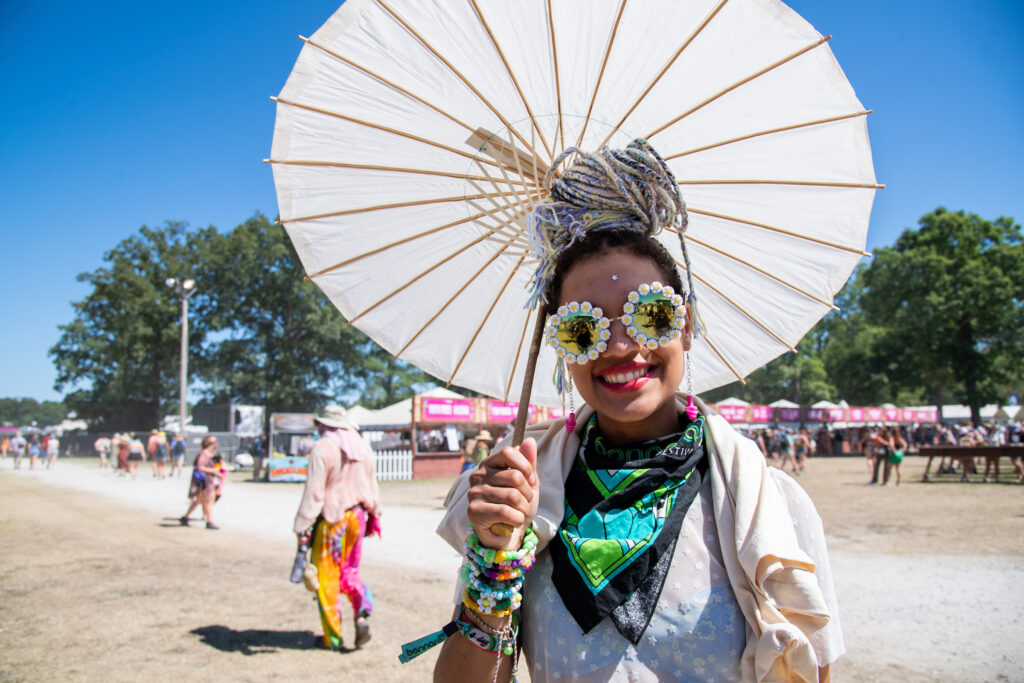 Sunglasses are a staple at any music festival. Bonnaroo attendees took them to the next level with so many custom designs. Whether they were heart-shaped, colored, or customized to match the person's outfits with adornments, almost everyone protected their eyes during the festival.
Flower Crowns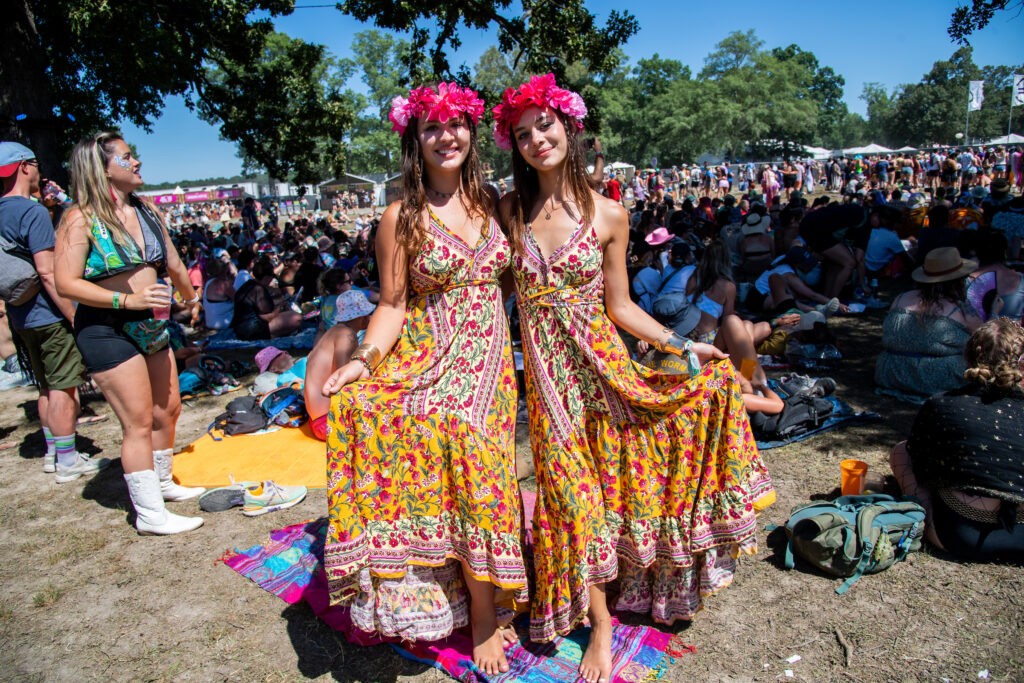 Flower crowns never seem to go out of style during the summer festival season. Although some festival-goers wore large hats to block out the sun, the feminine flower crowns are still popular every year.
Colorful Bracelets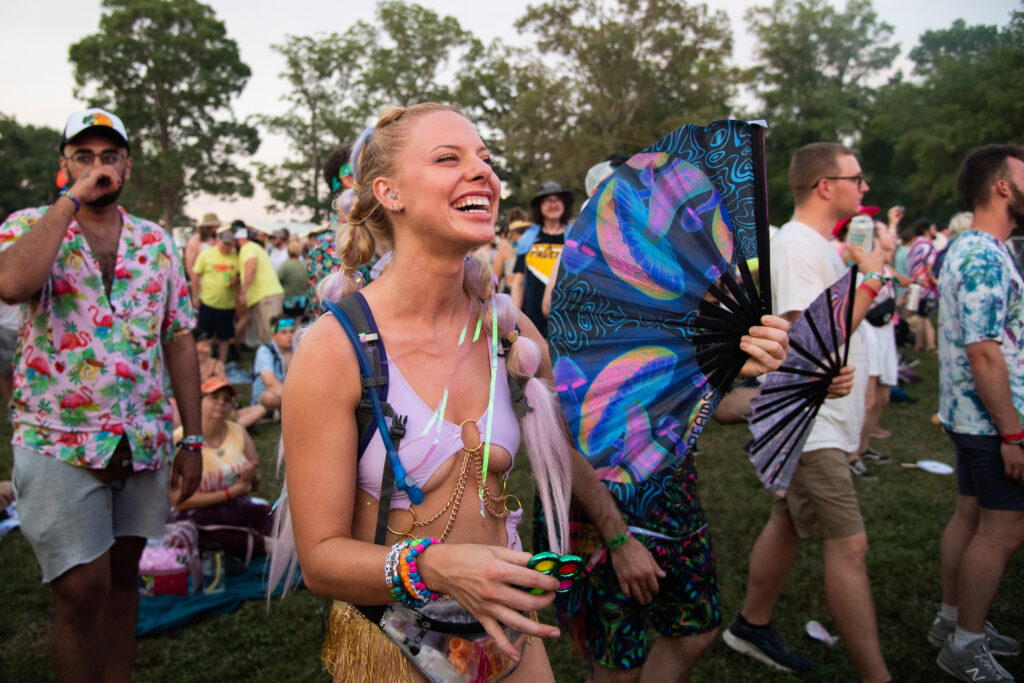 Many festivalgoers took to the shade to make and trade friendship bracelets.
Bonnaroo sets itself apart from other festivals with its motto to "Radiate Positivity" and this provides the most-friendly atmosphere of all the festivals that I attend each year. The bracelets often have names and sayings like "Happy Roo" to bring a smile to all your new festival pal's faces after receiving the gift.
The crowd was happy to be there and looking out for one another so it's no surprise that small gifts are traded during many of the upbeat performance sets.
Fanny Packs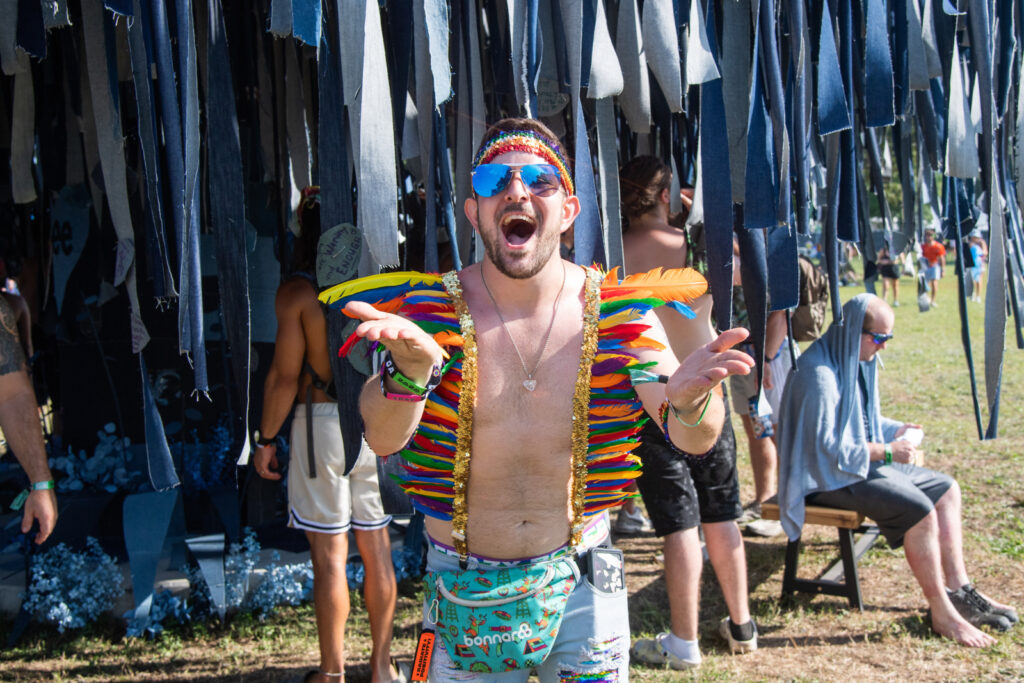 Most festivals and music venues ban large bags now at entry unless you have items in clear see-through totes but fanny packs are still allowed at most festivals. These small compact pouches are usually perfect to hold all your essentials for the day like keys, wallet and phones.
Since it's attached across the body it is also a safe option to not lose your personal items while dancing and moving throughout the festival. Hands are also free to dance or eat and drink at your leisure.
Pride Colors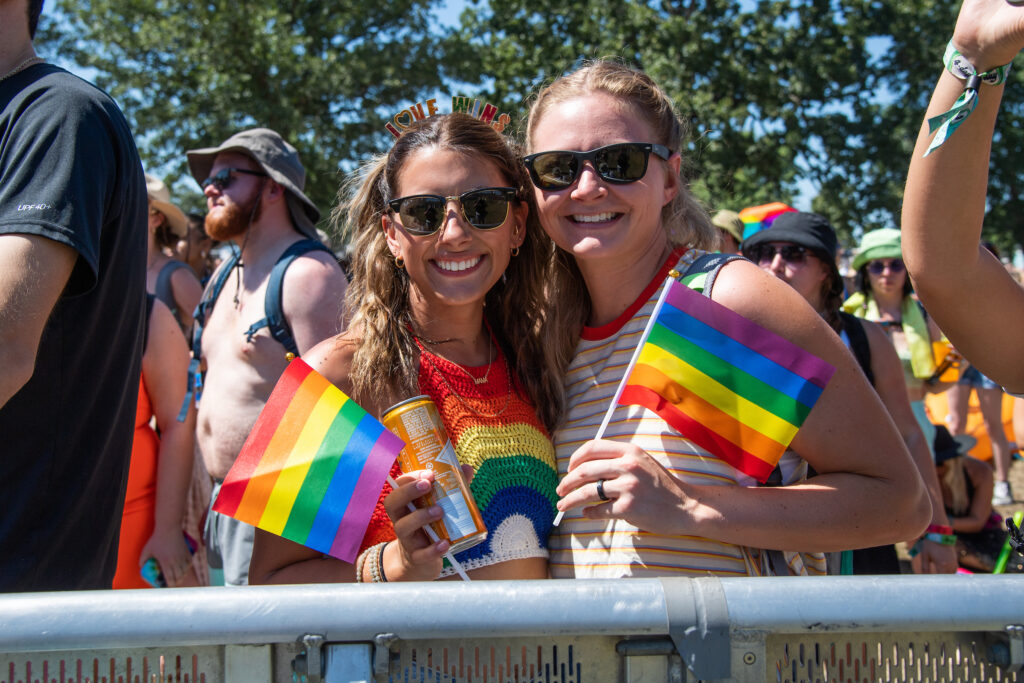 Bonnaroo takes place in June which is Pride Month. Many of the acts this year heavily support the LGBTQIA+ communities. Pride rainbow colors and flags were on full display especially on Sunday during the Fletcher and Tosh Sultana sets.
Squad Goals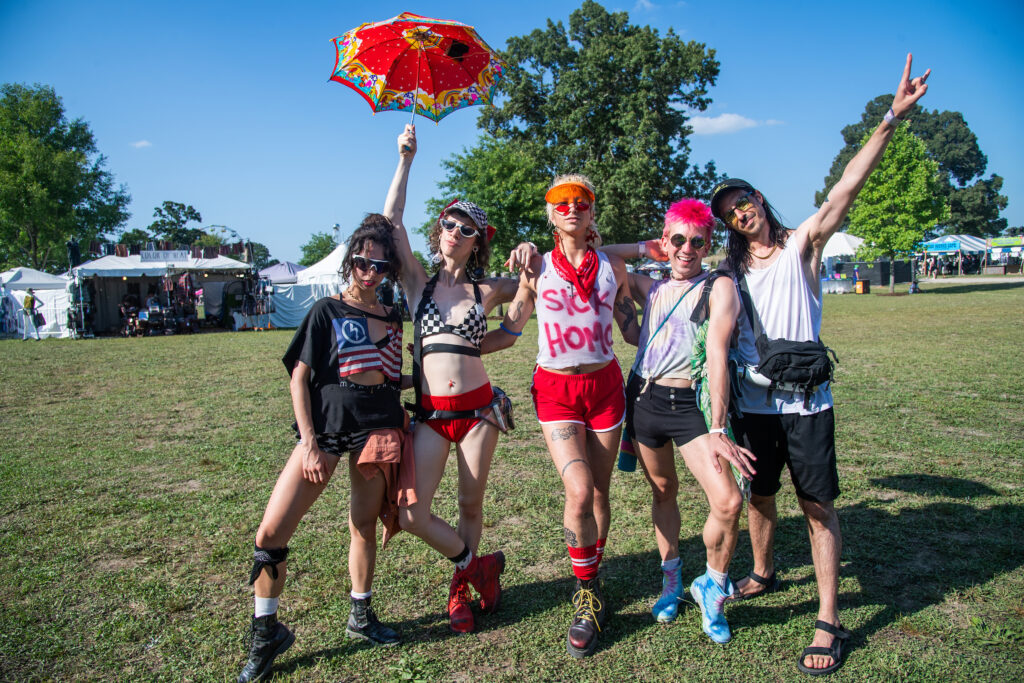 Many people make an annual pilgrimage to Bonnaroo with their friends each year. It becomes an annual tradition to head to the farm. One of my favorite things is to find these groups of friends all over the site and take pictures of these fun groups who usually have members who dress like a true friend squad.