Celebrate National Ice Cream Day with Graeter's Ice Cream is all month long with Sweet Reward member deals all month long. All Graeter's Sweet Rewards members will receive a $1.53 Single-Dip Sugar Cone offer redeemable once throughout the month of July. Non-members can become Sweet Rewards members during July and also receive this offer.
Graeter's annual coloring contest returns in July where  stores reward completed entries with a free kid's sugar cone. Guests can get a coloring sheet at participating scoop shops, or they can download it online at https://www.graeters.com/coloring-contest. Rules and more details are on the coloring sheet itself.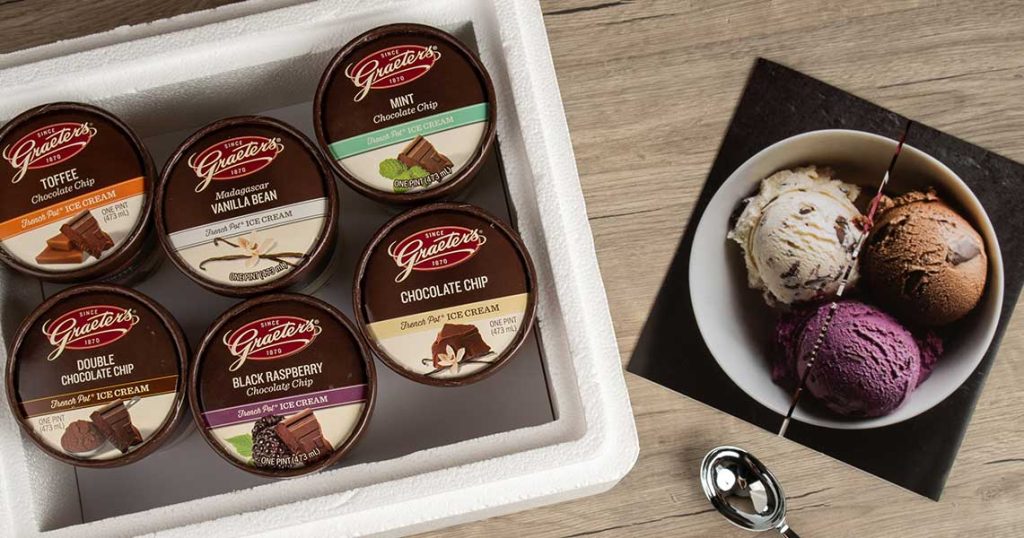 Known for its indulgent, handcrafted flavors, signature chocolate chips and Old World French Pot process, Graeter's is also celebrating their annual introduction of Bonus Flavors. A "secret" that remains under lock and key until the day it's released.
This year, five Bonus Flavors will be released in Graeter's scoop shops and online. The fourth Bonus Flavor will be released July 17th.
Don't forget to download the Graeter's app to earn your rewards today! To learn more about Graeter's Ice Cream, visit https://www.graeters.com
Find a Graeter's location near you here.