It's 7/11 and it is also Slurpee Day! There is still time to get your free treat to cool off on this hot summer day.
In honor of the convenience store chain's 96th birthday, 7-Eleven is extending a special treat to customers. On Tuesday, participating 7-Eleven, Speedway, and Stripes stores will be offering a complimentary small Slurpee drink to all patrons worldwide, marking the 21st year of this popular giveaway promotion that has become a beloved summer tradition.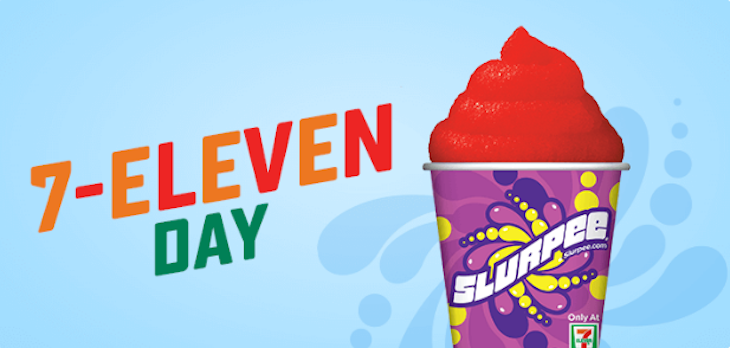 But the chance to enjoy a freebie doesn't stop there. Members of the 7Rewards or Speedy Rewards loyalty program can also take advantage of a free small drink, starting even before Tuesday arrives. Another benefit to being a loyalty member is access to a bunch of $1 food deals on Big Bite Hot Dogs and other snacks when you go to 7-Eleven.
The chain has also introduced new limited-edition Slurpee flavors including Sprite Lymonade Legacy, Summertime Citrus, Fanta Dragon Fruit Zero Sugar, and Hibiscus Lemonade.
Find a store near you here to get your free sweet treat!