Singer Selena Gomez and the popular Our Place cookware brand announced a collaboration on May 12, 2022 aimed at inspiring users to "reconnect with their heritage through food."
Our Place x Selena Gomez is comprised of pieces from Our Place's Essentials Collection, but in limited-edition colors — Azul and Rosa — handpicked by Gomez.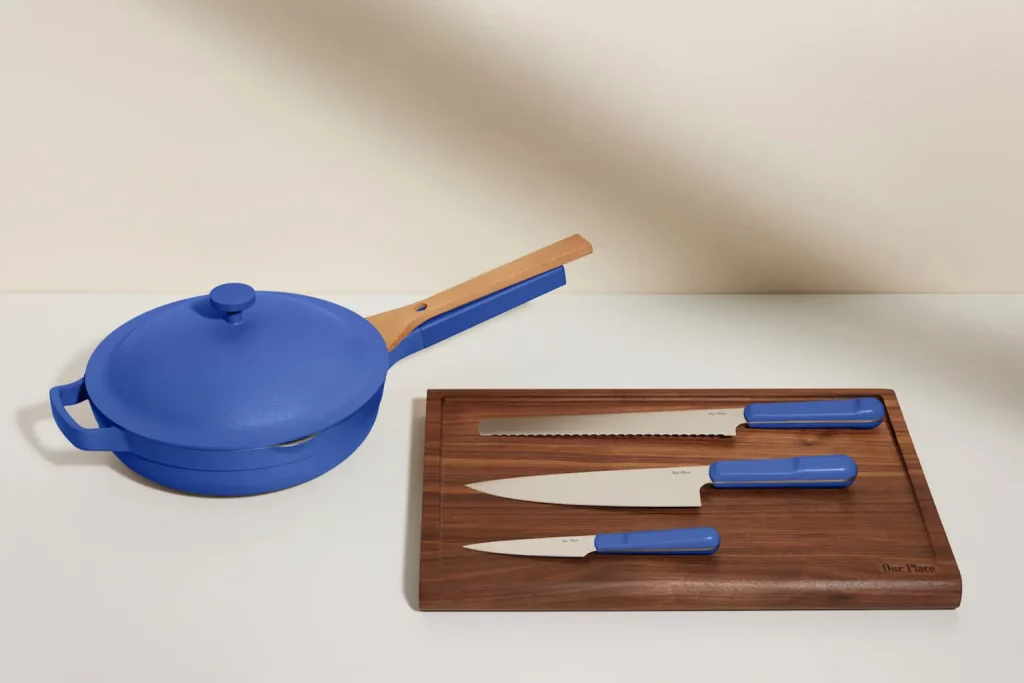 Featured in the collection are colorful renditions of the popular Always Pan, Perfect Pot, knife trio, drinking glasses, main plates, and side plates available in sets of four. 
Selena's Bundle option is a great Black Friday deal with the Always Pan, four glasses and four plates on sale for $169. The collection, which usually retails for $145-$40 for smaller items, is currently on sale for Black Friday. Everything on the site is on sale at a 45% discount for the Black Friday Event.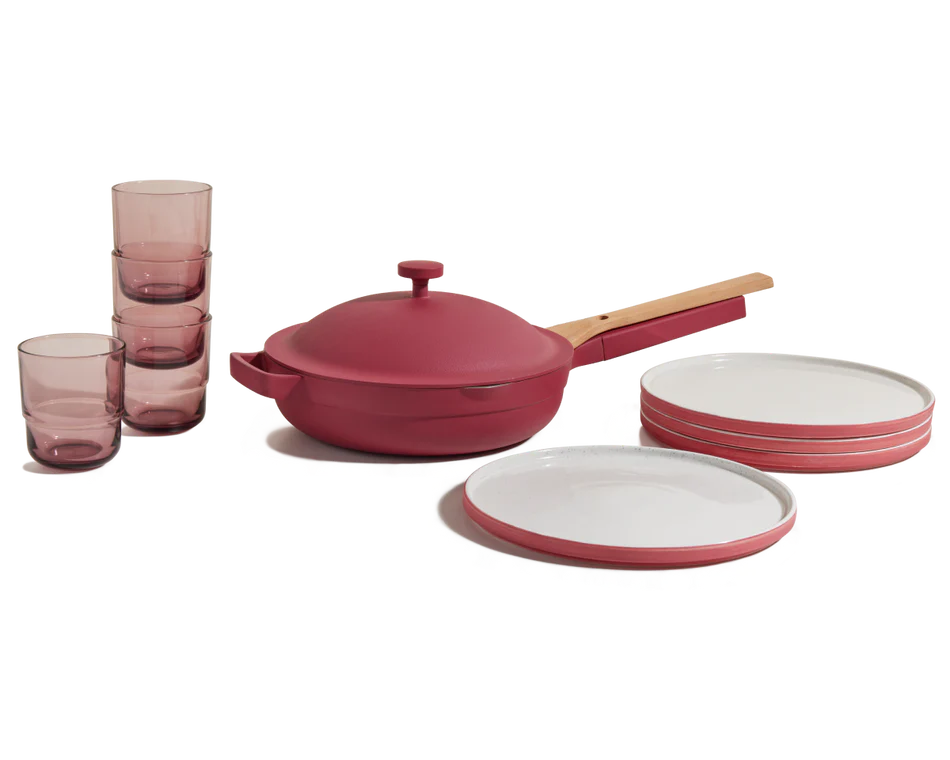 "My main goal when I'm cooking is to have fun. This collection is designed for home-cooks like me who just need easy-to-use, multifunctional products." Gomez stated.
For every purchase made, 10% of the profits will go to the Rare Impact Fund to expand mental health services for young people.
Selena Gomez isn't completely new to cooking. She also stars in an unscripted cooking series on HBO MAX filmed in her home called Selena + Chef. The series launched during the pandemic in 2020 when Selena and many people around the world were at home cooking for their families.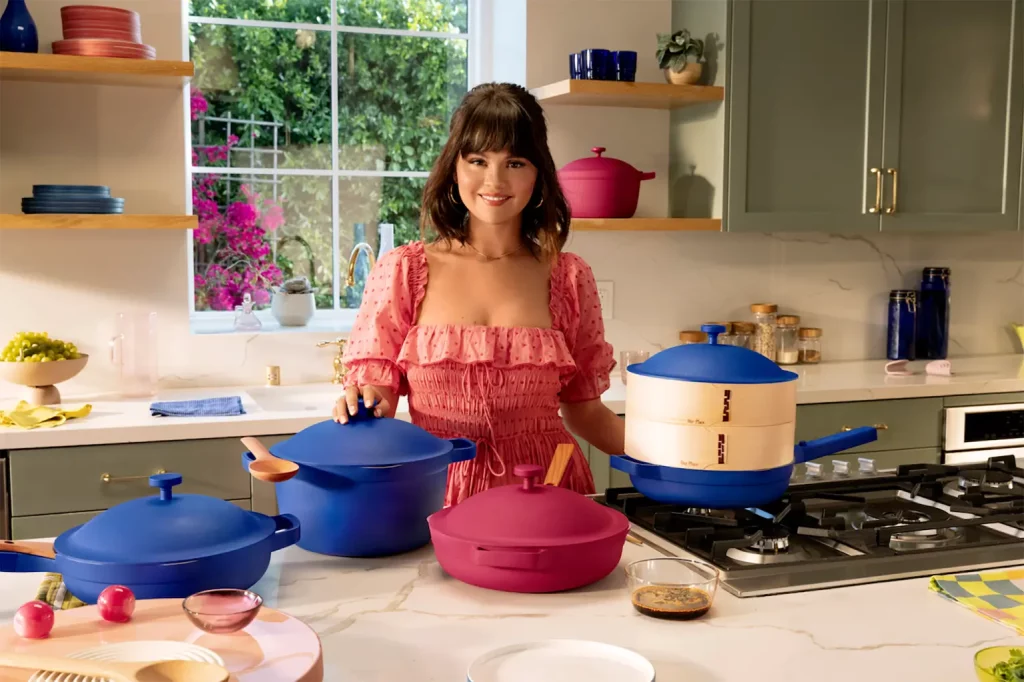 Each episode features Selena tackling a new cuisine and guest stars a different professional chef, where they cover tips and tricks and how to deal with disasters in the kitchen.
For each episode, the show donates $10,000 to the charity of the Chef's choice. Some of the chefs that have guest starred on show include, Gordan Ramsey, Roy Choi, Ayesha Curry, Curtis Stone, and Aarón Sánchez. Recipes from each episode are also posted on HBO MAX.
I bought my first Always Pan during the pandemic in 2020 when I was trying my hand at home cooking. Even though my skills were not stellar, the pan was amazing and a perfect non-stick cooking option. It was beautiful and has the coolest design where the wooden spoon fits on the handle while cooking.
The ALWAYS PAN can replace the fry pan, saute pan, steamer, skillet, saucier, saucepan, nonstick pan, spatula, and spoon rest. Within the one piece of cookware, you can braise, sear, steam, strain, saute, fry, boil, serve and store your kitchen creations.
This year I also purchased the Our Place plates and glasses and they are perfect for any spur of the moment dinner party whether you make it yourself in the Always Pan or order takeout.
If you want to jump into the kitchen for this holiday season, these Our Place essentials are the perfect pieces to help you get started or continue your holiday traditions.