Perfect North Slopes in Lawrenceburg, Indiana announced that it will be opening tomorrow Tuesday November 22, 2022 for the winter season. Skiing and Snowboarding will be open. Tubing will not be available until later in the season.
Perfect North offers ski and snowboard lessons, equipment rental, delicious food options, and a ski lodge where you can swap stories about your day on the snow.
Opening day hours are 9 AM to 9:30 PM. Bonus day pricing will be in effect until November 27, 2022. Lift tickets will be $55 for ages 13-59 and $45 for ages 12 and under and 60+. Rental equipment is discounted to $24.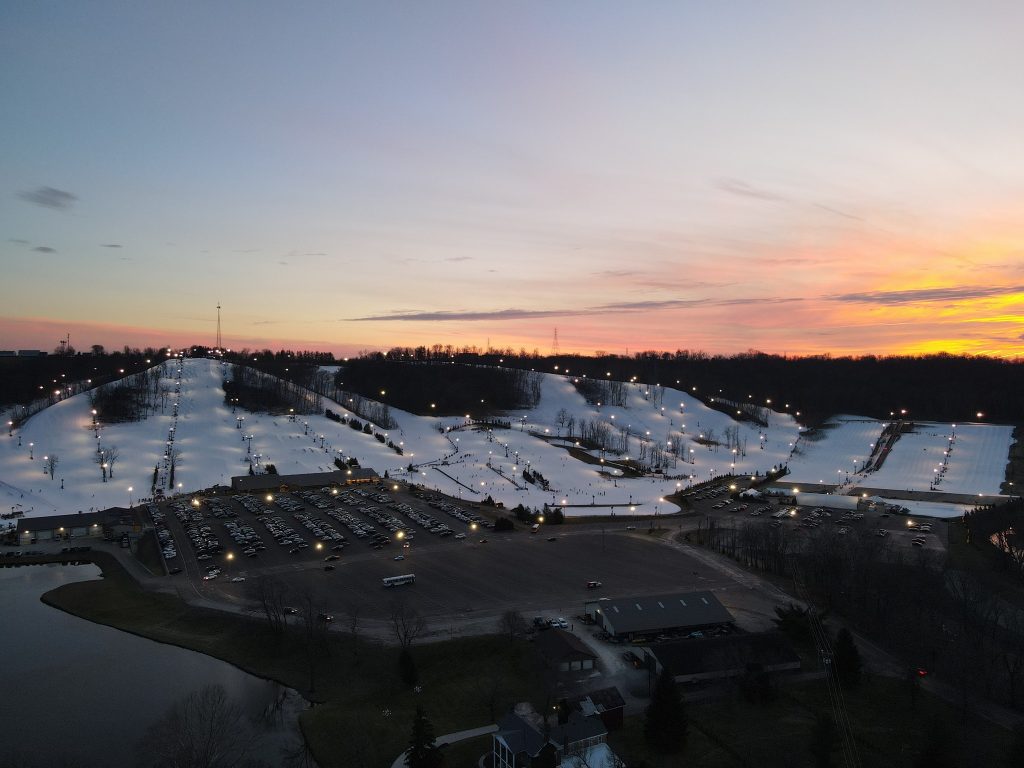 Southeast Indiana may not be the first destination that you think of for skiing but is the home and original training ground of Olympic freestyle skier medalist Nick Geopper. Nick's won a silver medal in the Beijing games. This is his third Olympic medal in three games.
Lawrenceburg native Justin Schoenefeld also started his skiing journey at Perfect North. He won his first medal in Beijing bringing home a gold medal in mixed team aerials.
Perfect North is family friendly and offers skiing options for all levels from beginner to advanced. It is also an easy drive from Tennessee, Kentucky, Indiana, Ohio and Illinois. When I was living in Tennessee my friends and I would always take a trip once a year to ski the slopes with proximity of a four hour drive.