NASA is launching its most powerful rocket to date. Dubbed the "Artemis Ascending" Artemis I has its first mission on Monday, August 29. The takeoff will occur at Florida's Kennedy Space Center and is scheduled for 8:33 a.m. NASA administrator Bill Nelson now says the launch might not be ready until October.
"When Artemis I lifts off, an artificial thunder will roll across Florida's Merritt Island as four RS-25 rocket engines and two solid-fuel boosters—the largest ever built—create up to 8.8 million pounds of thrust," according to Michael Greshko for National Geographic.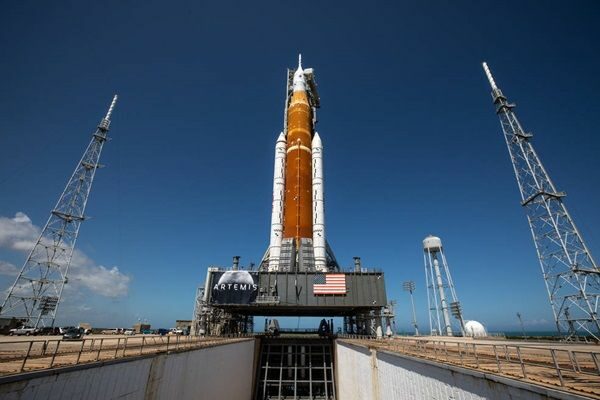 Artemis I will travel about 1.3 million miles over the course of 42 days, according to an article by CNBC. It will not carry astronauts or land on the moon. Its mission is to gather more information and larger understanding into deep space exploration
The rocket won't be empty of course. According to CNBC, it will have equipment for experiments such as small satellites (cubesats). A major focus is the safety of astronauts on future Artemis flights. Another large part of this mission is finding out more about the potential for exposure to deep-space radiation. 
It will be live-streamed so whether it's an educational space, planetarium or museum, you can make it an in-person viewing event. Go here to see what venues are offering guests to watch it live.
If you're in Florida and lucky enough to have tickets and make it in person, remember to get there early. The main entrance opens at 4 a.m.! Go here for more information about in-person details and the launch at the Kennedy Space Center.
UPDATE: The Artemis I's mega rocket launch has been postponed after the launch team discovered an issue with an engine bleed in one of the rocket's four engines.
The next opportunity for launch is Friday but no update has been given on whether this is a possibility. It will be based on the troubleshooting success.