Diplo and wellness initiative Secular Sabbath announced a partnership for a luxury Antarctica Expedition to take place December 13-20th. The seven-day expedition is presented in partnership with Insider Expeditions. For 15+ years, Insider Expeditions has been sharing their love of the world through curated trips built around ethical travel practices and transformative experiences. Together, the organizations and the musician are raising funds and awareness for Ocean Conservancy.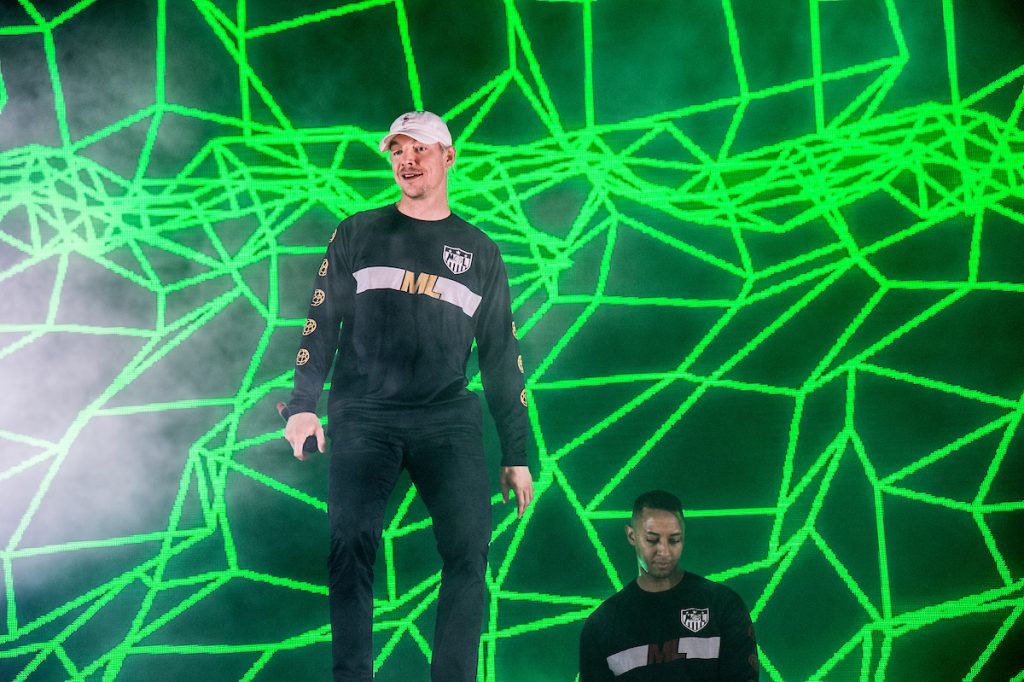 Diplo has been touring for 15+ years around the world and has performed across six continents in that time. "Finally checking Antarctica off the bucket list with Secular Sabbath," Diplo says. "When Insider Expeditions explained this would be an opportunity to partner with Ocean Conservancy to raise funding and awareness for ocean conservation and environmental advocacy, I knew I had to say yes." 
As mentioned, the DJ is partnering with Secular Sabbath, an ambient music and sensory experience collective based in Los Angeles. Secular Sabbath incorporates sensory experiences, awareness practices and fun to achieve relaxation and restoration. The collective focuses its practices around the healing properties of music.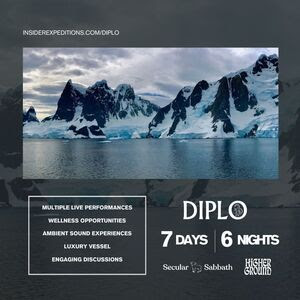 The trip will take place aboard The World Voyager, a 100-cabin luxury yacht. Guests will fly from Punta Arenas, Chile to Antarctica. Once there, they will experience multiple live performances and a Q&A with Diplo. Additionally, Secular Sabbath will provide guests with wellness offerings such as sound baths, yoga and breathwork and exploration of the land. 
The expedition benefits Ocean Conservancy, a nonprofit environmental advocacy group focused on ocean conservation for over 50 years. Ocean Conservancy's focus is promoting the well-being of ocean ecosystems, combating marine pollution, and actively advocating against practices that harm marine and human life. 
Around 100 fans will be able to partake in this Antarctica Expedition alongside Diplo and other guests and artists. For more information about the expedition, including ticketing information and accommodations, please visit https://insiderexpeditions.com/diplo.