The beginning phase of construction of the Penn Station in Baltimore has begun, according to a press release by Amtrak.
Penn Station Partners have paired up with Amtrak for a project that will be a major transportation hub in Baltimore. The structure of the station's facade including the installation of scaffolding and fencing began on Feb. 24.
There is also a new line of track between Baltimore and Washington Union Station, that stretches 30 miles and can operate faster. There have been upgrades to train platforms for Amtrak's high-speed Acela trains.
Basic repairs such as electrical, plumbing, mechanical and window restoration are expected to begin this summer.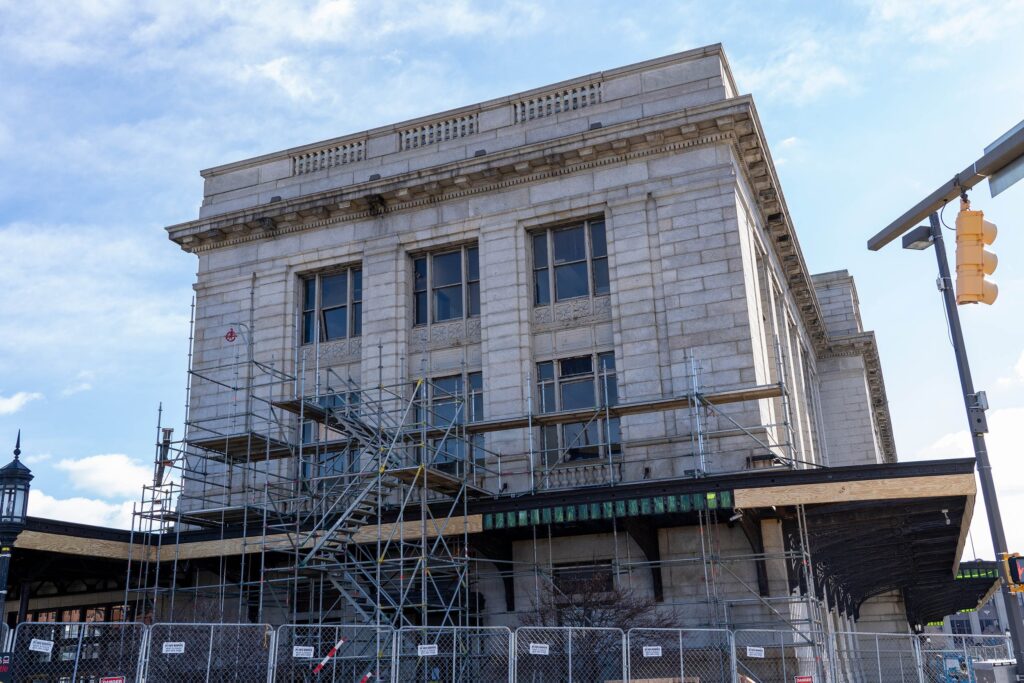 The top three floors of the station will be renovated and turned into offices. Additions of new elevators and restrooms are also a part of the plans.
There will also be an expansion on the Lanvale lot which be a new structure combined with the existing station. The new development will house ticketing and baggage. Lanvale lot construction will start in the fall.
The Pennsylvania Station in Baltimore was first built in 1911. It was an important transit center for travelers in Baltimore. It was once the eighth busiest station in the U.S. The station hasn't been renovated since 1984.
"Once it is fully renovated and repurposed, Penn Station will serve as the prominent anchor for all future development that springs up on the adjacent properties while remaining the lively beating heart of the vibrant surrounding neighborhoods," Newman said.
Planning for this project started back in 2018 and is set to move into phases of completion over the course of the next few years.