If you are in need of new luggage for the new year or your next big adventure now is the time to take advantage of the sale at Away Luggage. The Away Black Friday deals will run through Monday November 28, 2022.
Now through November 28, get $50 off when you buy any two suitcases and $100 off when you buy any three — including classics like Away's bestsellers The Carry-On and The Bigger Carry-On. Additionally, select totes, backpacks, and travel accessories are up to 40% off, including pieces from the recently launched F.A.R. collection.
Since the global lifestyle brand's launch in 2016, its suitcases have become so popular, they're basically synonymous with travel. There isn't a day that I travel through an airport and do not see one of the sleek bags.
After hearing stellar reviews of the brand for the past few years from friends and work colleagues, I bought my first piece of Away luggage a few weeks ago at their store in Austin Texas. I was in town for Austin Food and Wine Festival and the Texas Book Festival and I collected more souvenirs than planned so I needed an extra bag. So I decided to go see the luggage in person at the Domain NORTHSIDE outdoor shopping plaza.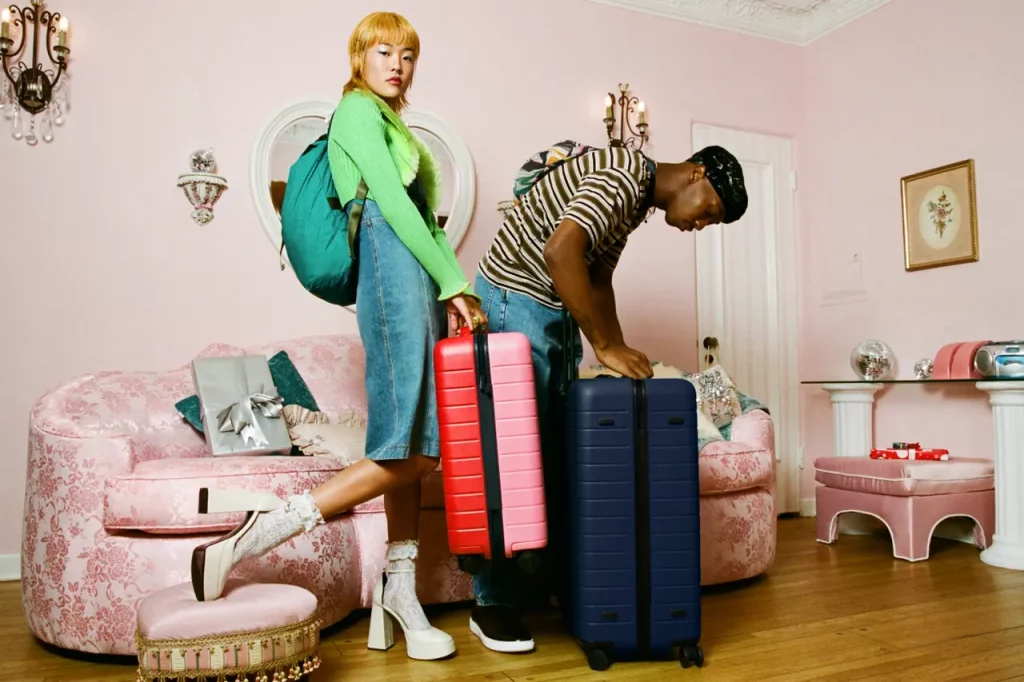 Going to the store in person allowed me to see the size options and test out the wheels inside the store. I fell in love with the limited edition '90s Pop luggage, bags and accessories.
I chose to purchase the pink and red two-toned Bigger Carry-on and the colorful tie-dyed Packable Sling bag. I immediately put it to use on my flight from Austin to New Orleans and it was easy to manage through the airport and fit perfectly in the overhead bin on the plane.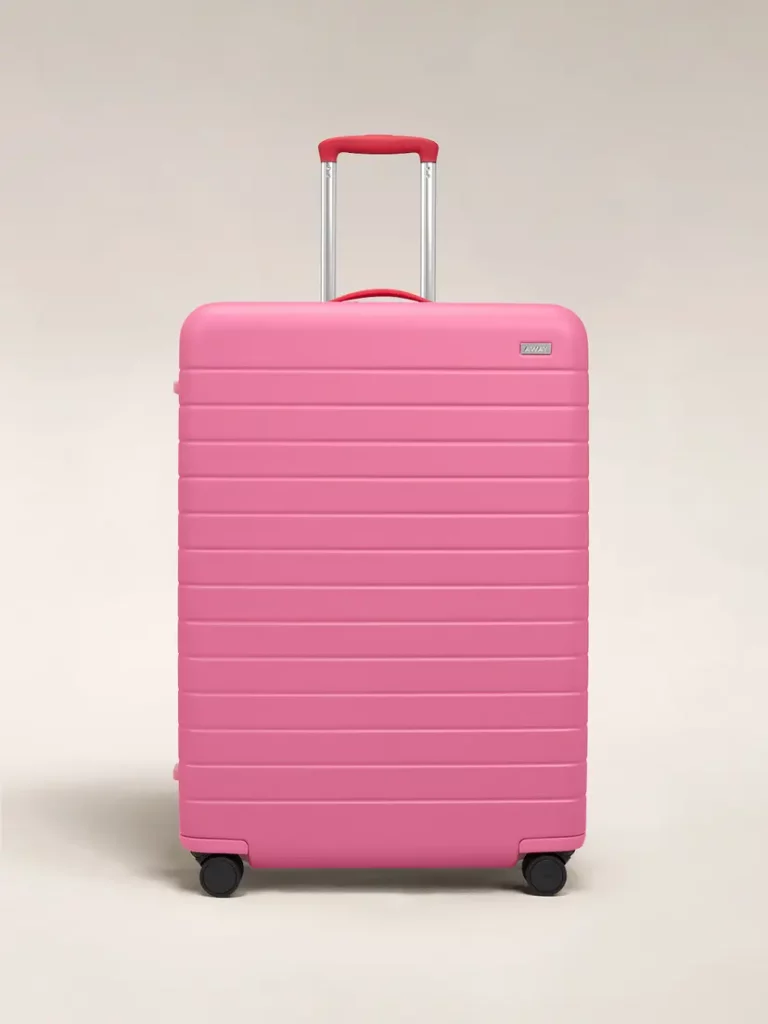 The luggage has great features, like a sleek, scratch-resistant polycarbonate shell that's designed to last for years, super quiet 360-degree wheels for smooth gliding to your gate, TSA-approved locks, and a convenient interior compression system that makes packing easier.
That's probably why the overhead bin-friendly suitcases have become a go-to for customers, influencers, and celebrities alike. Jessica Alba, Serena Williams, Meghan Markle and Karlie Kloss are just a few of the celebrities who have been photographed while traveling with the bags.
The bags will make great holiday gifts for any friends or family with the travel bug. You can also assemble the luggage set of your dreams with these Black Friday deals.