Sampa the Great is setting the festival scene on fire this year with her eye-catching and lyrical performances. She became the first Zambian artist to play both Coachella and Lollapalooza this year.
I first caught her set at Coachella and realized this was definitely one to watch for the summer music season.
The 28-year-old recorded her sophomore album over the course of two weeks while back home in Zambia during the pandemic. Her new album, As Above, So Below is set for a September 9, 2022 release.
We were able to catch up with her backstage at Lollapalooza after her high-energy performance and discuss her love of her home Zambia, her new music and what it means to re-define being an African woman.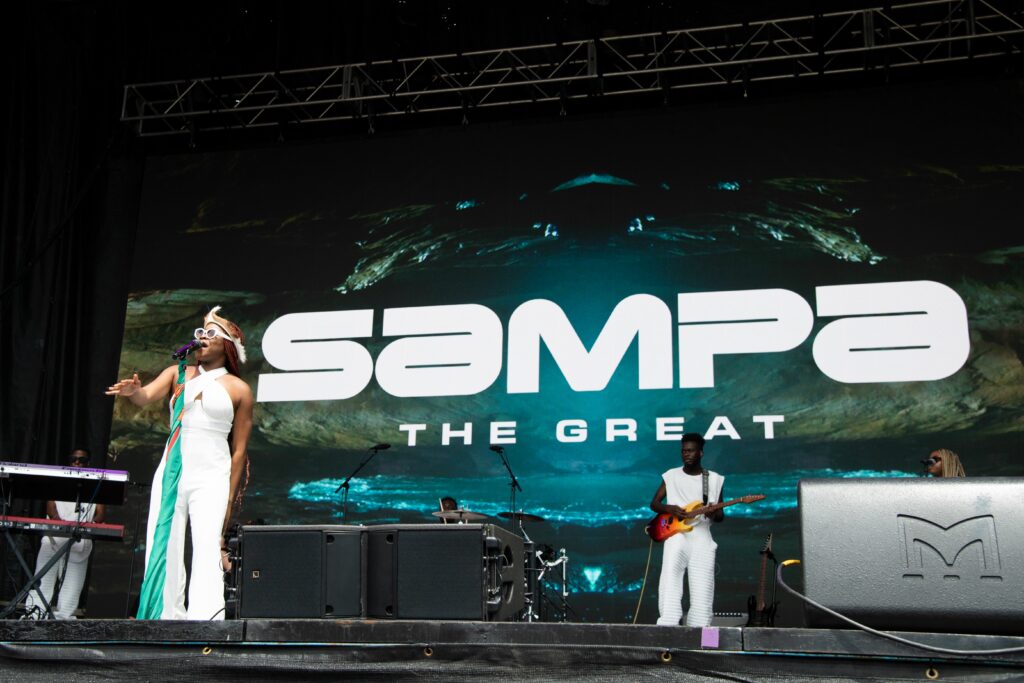 You have a new album coming out in September. What can fans expect from the album and is this the record you recorded while at home in Zambia, during the pandemic?
Yes, this is the project that was fully completed in Zambia, produced by Mag44, an amazing producer from Zambia. I mean, it's a full circle moment for me. My dream started in Zambia, and when I left I had my career take off in Australia and all across the world, but never really went back to Zambia to start a project there.
This is like a reconnection back to home. It's a different range of music. It's not just Zambian music, it's also hip hop. It's everything infused into one. And people can expect a lot of range, something different for me than I think they are used to. I'm excited to see their responses.
What's your favorite song on the album?
Oh, it's like choosing your favorite kid. There are a couple of gems there, but I will say "Imposter Syndrome" is a really good one. It features James Sakala, who I listened to when I was younger. And just the feel of the music is something I can recognize with what I listened to when I was younger. I hope people enjoy that.
Do you have any favorite musical memories when you were a child or growing up?
So many. There was one where we went for a celebration. I think I was around five or six. I went for a celebration.
I think it was a kitchen party and everybody around the kitchen was singing, but they were singing in unison and it sort of sounded like one voice, like everybody was singing with one voice.
I realized how powerful music was. And I think from then I was like, there's something there. There's something with music. And that probably sparked me loving music and wanting to explore more.
Were your parents supportive?
In the beginning they were like this is not a career. It was really tough in the beginning. You know, music is just seen as a hobby or seen as something that regular Zambians do all the time.
It's not seen as something that would be taken as a serious job or career. So, in the beginning, I guess it was fear in hindsight, you know, every parent wants their kid to do well and also want them to be able to support themselves when they are gone.
I think it was just the fear. I think what they've seen from the music industry is very tough. Many people don't make it. Dreams die, which is very true. And that's a very important part of this journey that people should realize that this not all fun.
There's always ups and downs, but as the journey continued and they started to see she's not giving this one up easy, like I think she wants to do this. They are much more supportive now. I mean Obama shared the summer playlist and we're in now.
Yes, you did show up on the Barack Obama summer playlist.
This is a real job now, so this is good.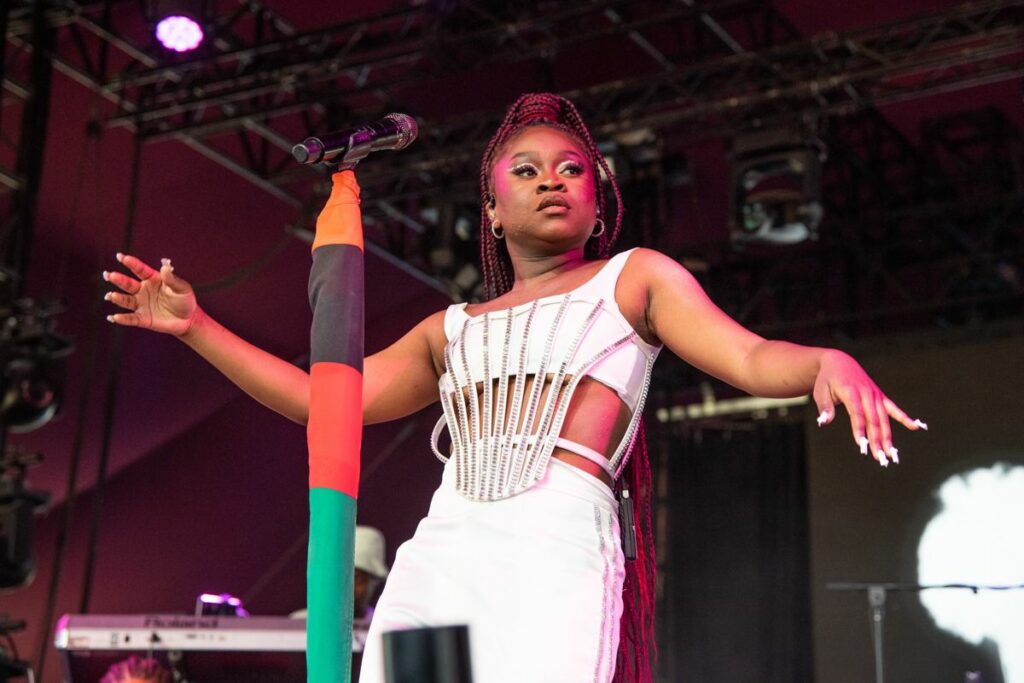 Being from Zambia, what would you recommend visitors go see and do there that is outside the usual tourist activities?
I'd recommend going to the went to Manda Hill. They will get to actually see the people of Zambia.
The people of Zambia actually like being around people and interacting with tourists. It is really fun as well. So go to the hotspots where a lot of the people of Zambia meet. And if you're in Lusaka, the capital city, you want to go to Manda Hill.
Do you have any advice for people traveling to Zambia?
It would help to travel with someone who's from the country just to give you some insight into the vibes and where you want to go.
Also, just explore things outside of the capital. There's a lot of hidden gems and places where tourists don't really know like smaller villages. So go with someone who is from Zambia.
I love Victoria Falls, but a lot of tourists go there as well. It's a waterfall like Niagara Falls. But yeah, a bit more hectic.
It looks less regulated than Niagara Falls.
Literally, people bungee jump at those falls. I could never bungee jump. People do the Devil's Pool, which is like the cliff right before the waterfalls with a pool for swimming. And I'm like, I can't do that. You can do those things but that's more touristy stuff.
If you want to go to the places that are the hidden gems of Zambia, Solwezi is one of them.
You have toured a lot in the U.S. and performed at a lot of festivals this summer. Have you found any fun places to see while out on tour?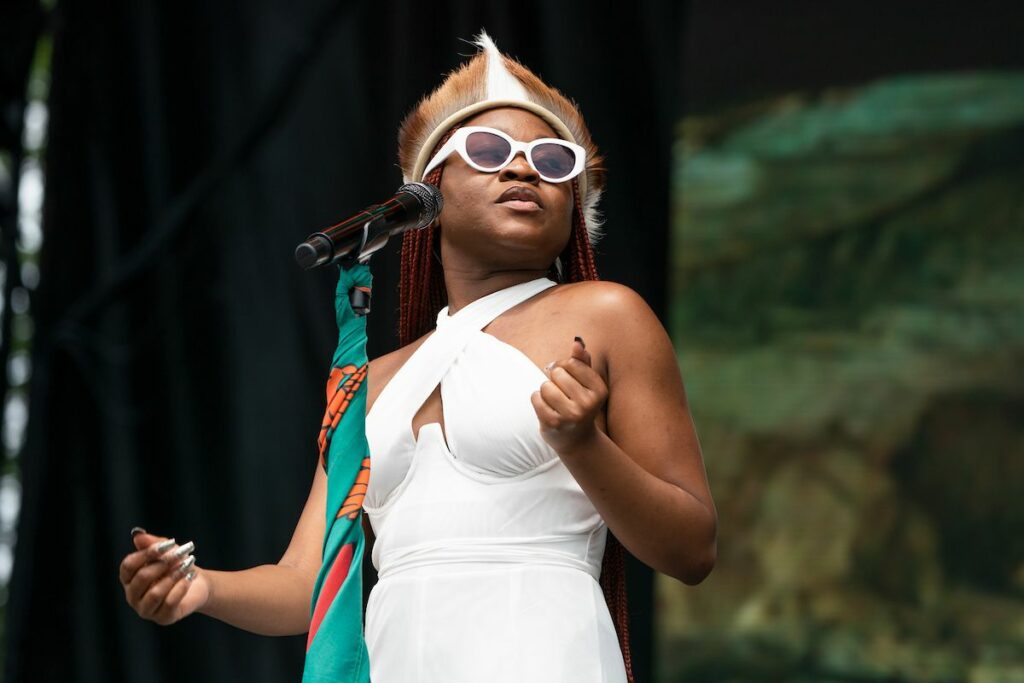 We did quite a number of shows on the last tour we were on across the country. We did a show in Seattle that was really beautiful. I had never been to Seattle at that time and just to see people sing back the lyrics to me it was like wow, it's reaching this place. This is crazy.
Coachella as well was a big one for us. They were really beautiful, lovely shows.  I can't really pinpoint one show. They were all really lovely.
You've said you want to redefine what being an African woman means. What does that mean to you?
For me, you know, being able to tour around the world and do an unconventional career. Being a rapper, it's not really seen as a job in Zambia, especially a job that a woman does.
I'm definitely going against the status quo and redefining what it means to be a woman who's interested in music which is not your regular career. I'm also doing it in a way that suits me, so we're redefining African women.
Tell me about "The Origin Story" short film.
For me, it's again in line with redefining what African womanhood is, especially as a woman rapper. You always see maybe one-dimensional images of what women can be.
And for me, if I was going to express myself, express my culture, express my womanhood, I wanted to do it in my own way and origin. Eve is just wordplay for being the first.
It has nothing really to do with religion. [It is] more so to be the first woman in your family to break generational stereotypes and just redefine what womanhood is for you and your line. I love it but it's really not easy.