In addition to being the legendary drummer of the rock band Def Leppard, Rick Allen is also an acclaimed painter and artist. With more than 110 million albums sold worldwide, Def Leppard is fresh off their World Tour where they played sold out shows with Mötley Crüe over the past two weeks across Mexico and South America.
Rick Allen will be making a special appearance on Sunday, March 12th from 1p-3p at the Wentworh Gallery inside Seminole Hard Rock Hotel & Casino Hollywood in Florida. He will be showcasing original artwork with his extraordinary collection which houses originals, limited editions, the painted drum series, mixed media originals, plus for the first time – works on Metal which is a new medium for the Artist.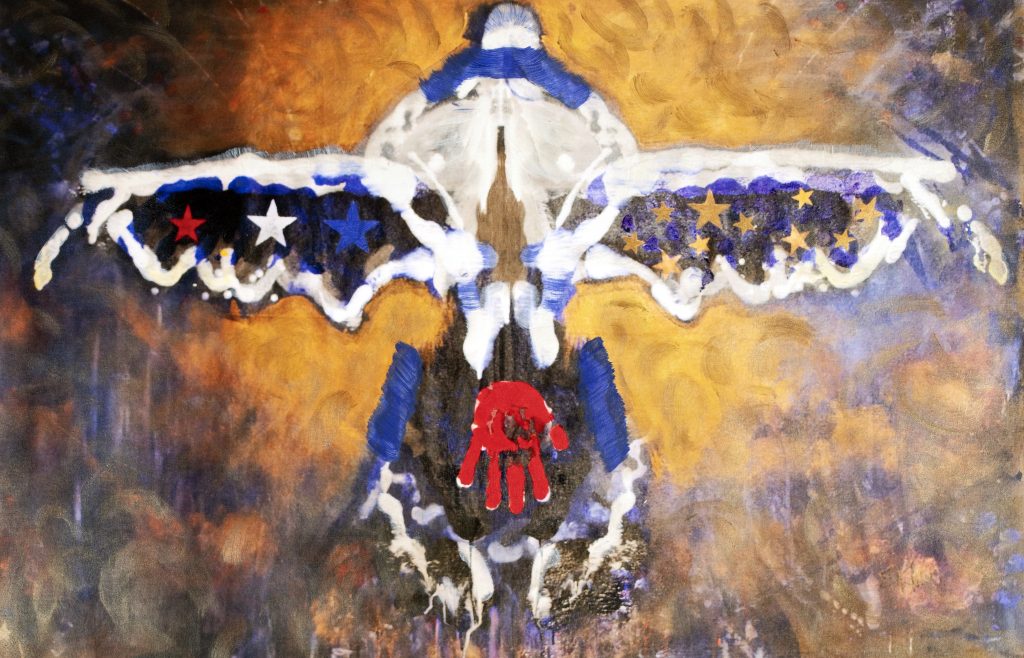 A portion of each sale will benefit his Project Resiliency where for over a dozen years Allen and his wife Lauren Monroe have worked passionately with veterans from Vietnam, Desert Storm, Iraq and Afghanistan. 
This exciting pop-up will take place just prior to joining his Def Leppard bandmates for a special concert Sunday at Hard Rock Live. The art event is free and open to the public.
The Travel Addict caught up with Rick while he was preparing for the show in Brazil to discuss his art inspirations and the South American tour highlights.
How's the tour going? The band is in South America right now on one of the biggest tours in the world. What's been a highlight for you?
Really all of it. Ever since we got to Mexico City it's just been incredible. We're revisiting a lot of places that we've been in the past. 
I think Bogota was probably the most challenging. That was a highlight. Not necessarily in a positive way before the show because of the altitude problem. Joe (Elliott) really, really suffered with altitude sickness, and then I wasn't feeling too well. Fortunately, we had a couple of days to work to recover before the show.
But then when we played the show, it was like it was like all the negative stuff was forgotten because the crowd was just so incredible.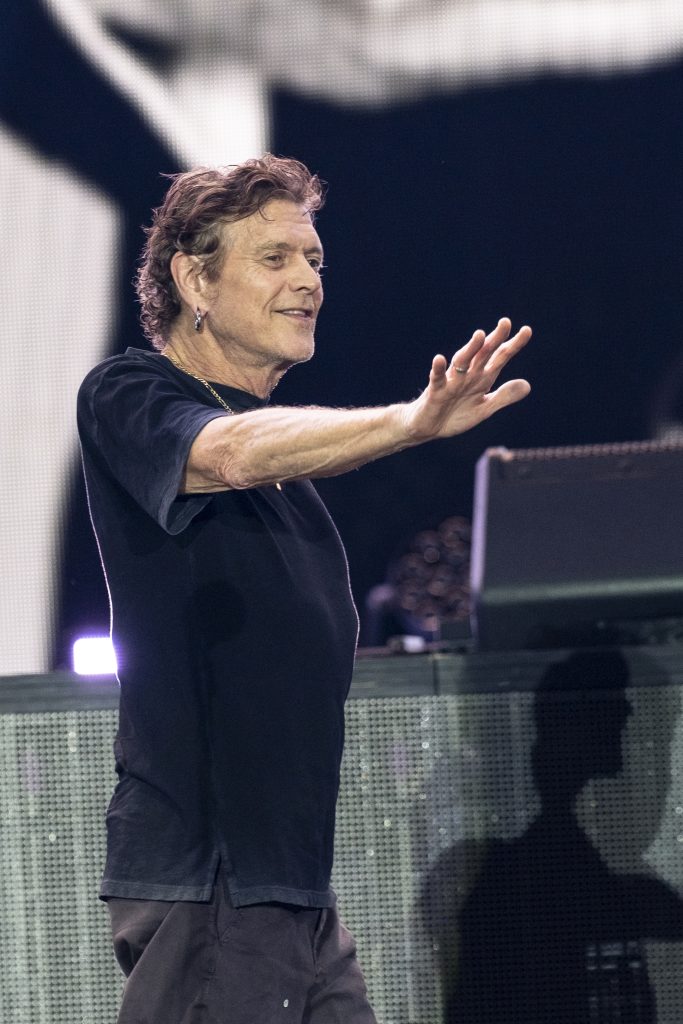 What's your favorite song to play live?
For many years now, a song called "Hysteria." There's something about that song that brings up a really deep sense of gratitude for where I am in my life and what I've been through.
To me, it's a story of being hysterically in love with a higher power.
The band has really never stopped touring. What's the biggest difference touring now versus in the 1980s.
I can remember where I've been. It's like the old saying, if you remember the 80's, you probably weren't there.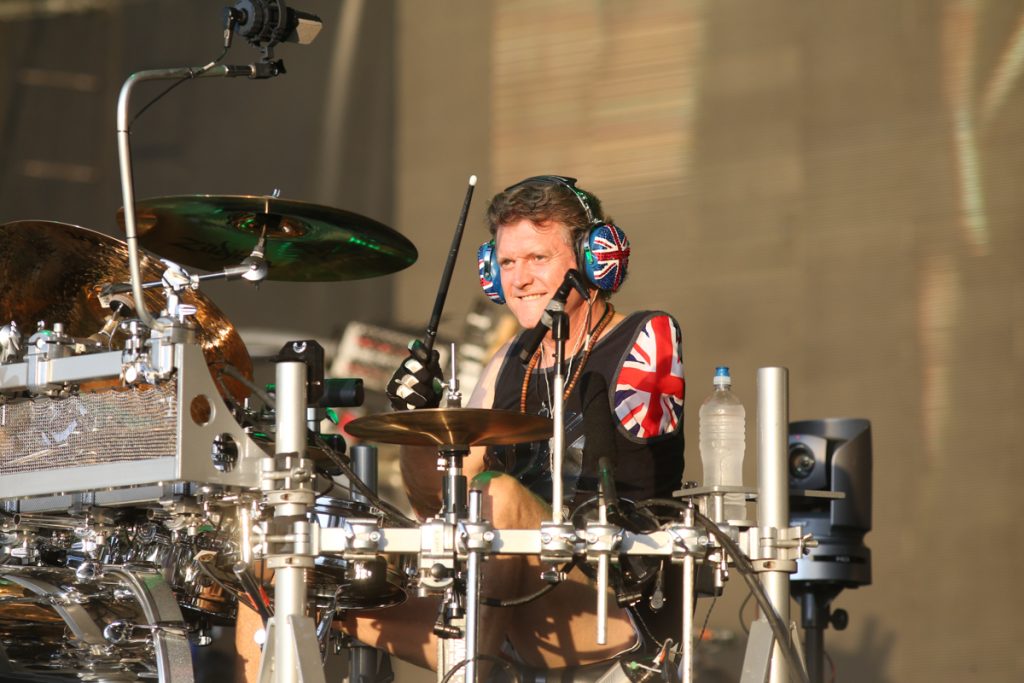 You've traveled all over the world. Is there anywhere off the beaten path that you would recommend that people go?
There are so many incredible places to visit. Somewhere that's really close to my heart is the coastline of Central California. I particularly love going there. I think it's one of the most beautiful places on earth.
Also, some of the venues that we played. For instance, Red Rocks in Colorado. That's been an inspiration to me for many years. And then another place Washington called the Gorge. There's actually a venue right there where the Columbia River comes down and that's a really special place for me.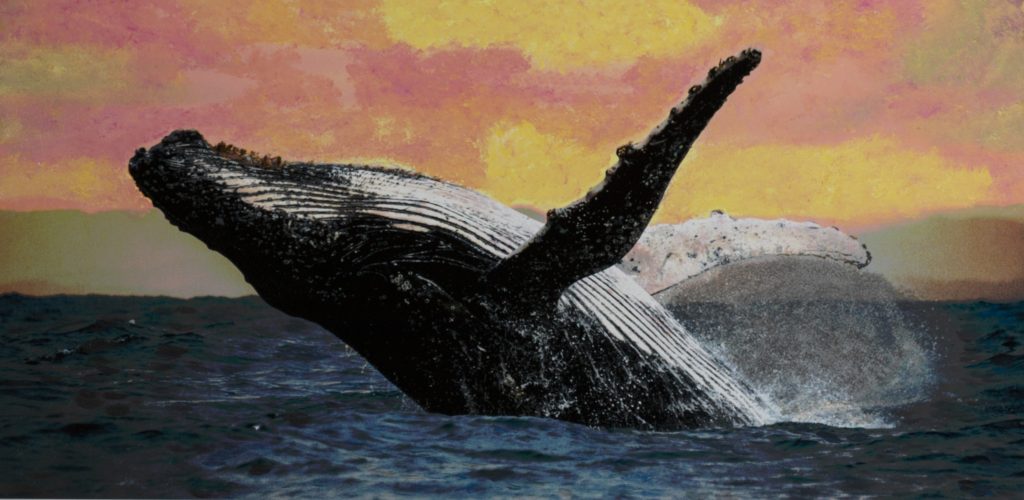 What's been an inspiration for your artwork in general?
Life experience. Growing up in England, in pretty much rural England to going to America for the first time in 1980 with Def Leppard and experiencing Chateau Marmont, the Sunset Boulevard and beyond.
Everything I thought about America was completely skewed because all I knew about America was from American TV shows. Once I got there, the reality of what America was all about set in.
Your art pieces are beautiful. Your works depict a lot of hearts, angels and Buddha. Is there a spiritual element to the work?
Yes. I spent a lot of time in an ashram in India and I didn't necessarily like what I saw at first because I saw the totality of the human condition and I saw my potential to be horrible and I also saw my potential to be amazing.
By the fourth year of going down there, I actually didn't want to leave. And it was one of those moments where I really just wanted to simplify my life. And at that point my career was extremely successful.
I count my blessings every day because of what I've been through and what I've experienced in this body. So yes, there's, there's always a spiritual element and a spiritual connection in the work. And I hope people feel that when they experience the art.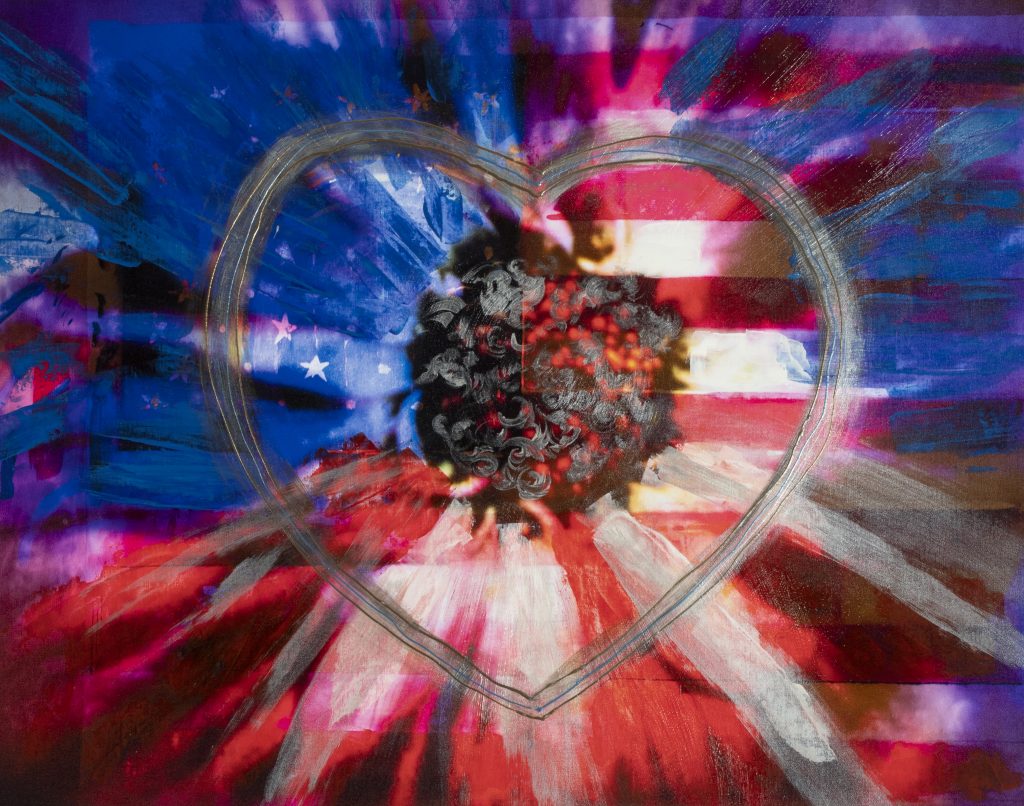 You are now creating abstract art with drumsticks and rhythm and music. How did that process start?
Oh, that was that was when I first started getting back into art. It was interesting. I painted a lot as a kid. I never really fit in and painting was a great way for me to escape and be in the moment.
Then when my youngest daughter was born, it wasn't long before the two of us started painting together. That really reignited my passion.
Then I met with the SceneFour team and we started doing long exposure photographs using light drum sticks. When I played, the drum sticks would light up and it was profound because normally the songs that I was playing at the time were reflected in the pieces that got produced.
It wasn't long before I met Christian O'Mahony with Wentworth Gallery, and that's when I really started to throw myself headlong into creating pieces from scratch and using acrylic paint and painting a lot of the symbology.
It's really all a reflection of everything that I've experienced in my life and hopefully that comes out.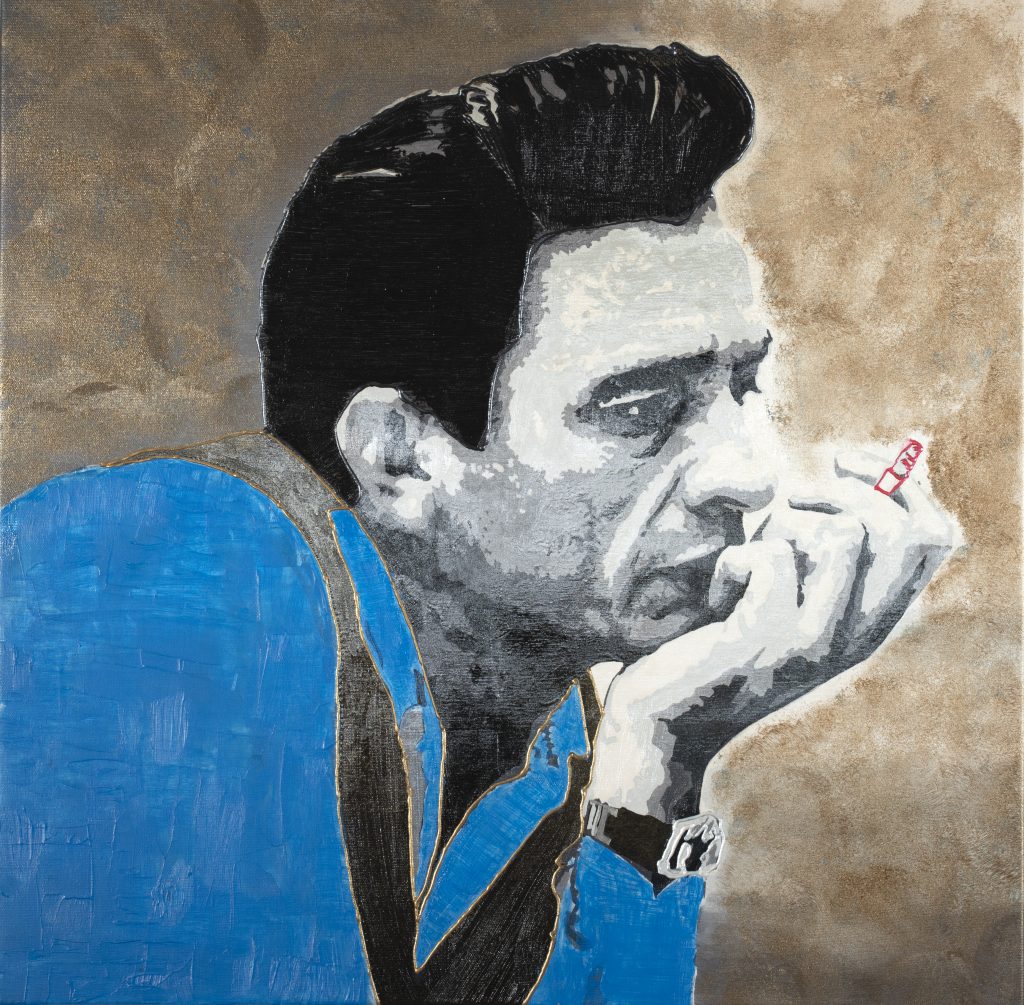 Do you actually paint on the road while touring with the band? 
No, I normally plan things out and come up with ideas or imagery by constantly taking photographs while on the road. Yesterday we went to Batman Alley here in Sao Paulo, which is all the most incredibly just vibrant and just super, super amazing street art. 
We went there with some of the guys with Mötley Crüe and we took a bunch of pictures. I was really quite inspired being there.There's always something that I'm that inspires me to do work when I get home.
What advice would you give an aspiring painter or artist?
Try not to compare yourself to others. And in my case, try not to compare yourself to how you used to be and celebrate your uniqueness.