We caught up with Chase Rice as he prepares to head back out on the road with Jason Aldean. Rice has been busy previewing his new album with his new song "Key West & Colorado."
The official music video drops tomorrow. Rice describes the song as "a story about a man trying to figure his life out – trying to figure out his past, trying to figure out his satiation with the breakup that he had or the woman that was in his life that he lost – and the trip that he took to help him along that journey," he told The Travel Addict.
He wrote the bulk of his forthcoming album on trips with friends. He also wrote alone with an acoustic guitar at his Tennessee farm.
We wanted to find out some of the hidden travel gems he found along his journey. In our interview with Rice, we discuss favorite spots, touring, the process of recording the new album and more.
Tell me about the inspiration behind the song "Key West & Colorado"?
A bunch of us were out on Brian Kelley's boat in Florida. [We were] just hanging out – not intending to write a song that day. But Brian mentioned he saw I had posted about a trip I did from Key West to Colorado. He thought it would make a pretty cool song title. It only took about a minute to start turning that into what the song became.
What are the hidden gems you found along the way on the road trip that inspired the song?
We got to see Tiger Stadium in Baton Rouge and we went through some really cool small towns. There was a lot that we don't always get to see when we're bussing from one tour stop to the next.
We stopped it in Caprock, Texas and that's actually from a song that I really enjoy called "Caprockin'' by The Panhandlers. I just always wanted to see that, it was a great trip.
What are the items you can't live without on the perfect road trip?
Books and a journal, a good coffee set up, a guitar, cigars, a good backpack, two lawn chairs and a speaker.
What can fans expect from the new album?
It's a fresh sound for me. Where I am in my life right now; it's what I want to do. It's what I've always wanted to do. I just couldn't figure out the right way to do it or the right time to do it.
And by "do it," I mean as raw as these songs are recorded – no click track, live band, no fake instrumentation at all. You know, really getting in there and grinding and making it right. As opposed to just tweaking it and saying 'okay, that's good enough.'
We would keep going until it was actually right. "Key West & Colorado" is a perfect bridge from where I was to this new music.
What was the experience like recording at home in Tennessee and not in a studio in Nashville? What were the biggest differences? Do you think it positively affected the sounds and songwriting?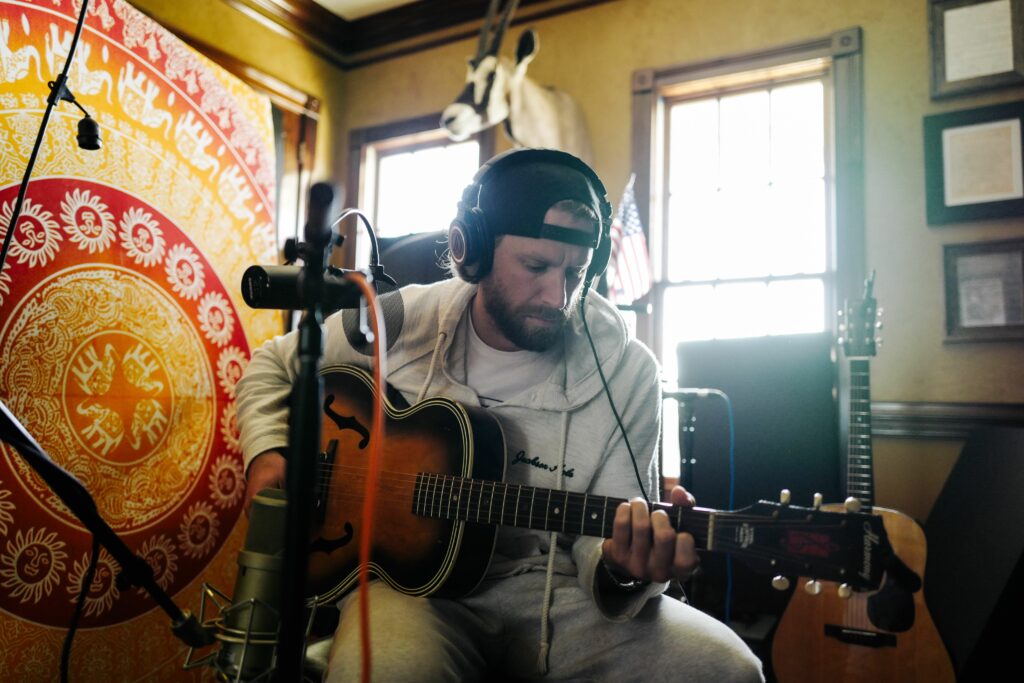 A hundred percent. We set up an entire studio – not, you know, everything completely perfect and organized. It was all makeshift and on the fly.
We would start around 10 a.m. and go all day, sometimes until 2 or 3 in the morning. We recorded this whole album all within two weeks. That changed the sound of the album completely.
Another thing we did, is that we didn't have a click track – which is on a metronome. It keeps everybody in time and it can sometimes make everybody a little robotic. We literally just did this album off of feel. The speed of each song is all based off of the human feel. I think gives it a rawness that people don't really hear oftentimes these days anyway in music, but especially from me. It's gonna be a completely different sound
When your friends visit Nashville – what do you recommend that they do?
One night on Broadway with a stop at the end of the night at Tin Roof Demonbreun as the cherry on top is a must.
Barbara's Home Cooking in Franklin for lunch. An afternoon visit to Leipers Fork, and Santa's Pub for beer and karaoke.
And of course, one night we'd have a fire on my bison farm for a hang with the boys.
You have played shows across the US and Europe, with acts such as Kenny Chesney, Garth Brooks and many more-what is your favorite tour stop and why?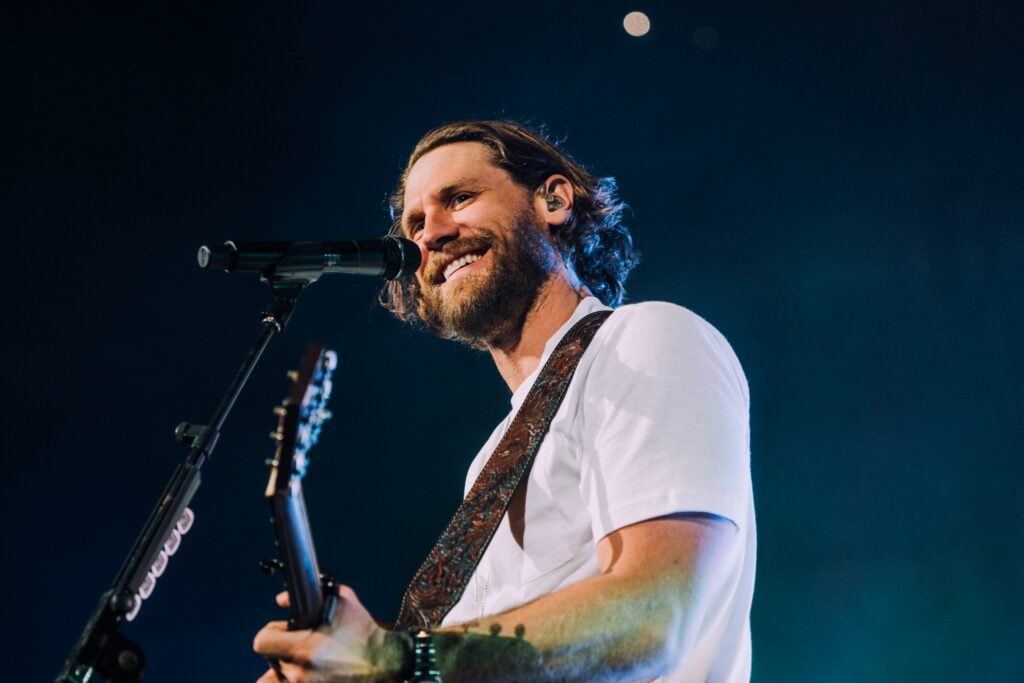 My favorite tour stop would have to be the Watershed Music Festival in Washington. Or the Tortuga Music Festival in Florida, with fly fishing and golf along the way for both.
What are you most looking forward to on your tour with Jason Aldean?
I'm just looking forward to getting to spend time with him and getting to know him even better. He's a great guy and a great musician. I know it's going to be a fun run of shows together.
This summer, there have been many disruptions in travel, have you had any travel troubles with flights while traveling or touring this year?
For sure, there's always stuff that comes up with delayed flights, bus issues, and missing gear. We're going to do everything we can to make it to the venue and put on a great show.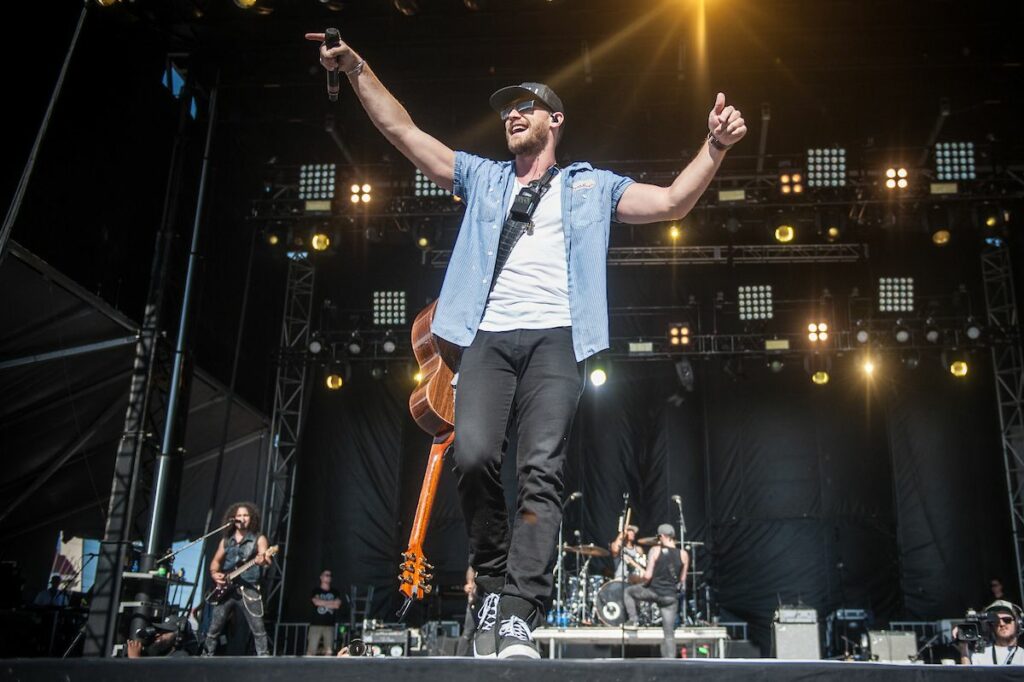 What is your perfect vacation or your favorite vacation memory?
As a kid, we traveled for two weeks with my grandparents in their motor home. I remember my brothers and I spending rolls of quarters at every arcade we could find along the way.
What else do you have planned for the rest of the year?
We've got a bunch of new music coming as we gear up to put the full album out. Of course we're back on the road, with Jason and on our own headlining dates. It's going to be a really good year.