The Struts took the world by storm with their first full length album, Everybody Wants. The band's energy and charismatic front man Luke Spiller's glam fits leave the crowd with a visual experience that is as memorable as their raucous tunes, so it's no surprise they've been ones to watch since they hit the scene in the early 2010s. 
The British rockers have played with many rock and roll greats – Guns 'N Roses, the Who, The Rolling Stones and Foo Fighters – and are well on their way to creating a legacy of their own. 
Now, with three full length albums under their collective belt and a new one on the way, we caught up with guitarist Adam Slack to talk about the new music, the difference between American and British beer and music he's been listening to lately.
The Struts are currently on tour. They will be playing on Wednesday December 7 in Washington DC at The Anthem and Cincinnati on Thursday December 8th at Bogarts. Get your tickets here.
What have been the highlights of the current tour?
We're kind of just through a weekend run, but we've been doing tours throughout the year. I think it's just great to be back playing again. The reception for the new song, "Falling with Me", we put out has been incredible. We were playing on our UK tour throughout Europe and they were really loving the new songs. Just being out playing again has been awesome.
What's the story behind the song?
We wrote it quite a while ago, just before the pandemic, and it was originally going to be the next single, but obviously COVID kind of stopped it all. We wrote it in a time when me and Luke were in LA, and he was going out a bit and seeing someone and they romantically used to meet at The Rainbow. 
The lyrics are inspired by that and I had this quirky little guitar thing. We just went in the studio and just had fun; we didn't think anything of it. After we had recorded it we were like, wow, this is actually really good. It was one of those surprising kinds of things. 
What can fans expect from new music?
I think they're going to expect something in a similar vein to "Falling with Me." There's some rockier stuff and there's some stuff that is a little bit more lo-fi. We're just trying to push the boundaries a little bit. Not to change our sound; we're always going to sound like The Struts, but we just want to try different things because I think we were in danger of trying to rewrite the same song over and over. 
I like the expression, "The definition of insanity is doing the same experiment and expecting different results." We kind of wanted to try different things, so that's what we're doing. The album is not finished yet; we're still working on it. But they can expect classic, good time Struts songs with some new flavors thrown in there.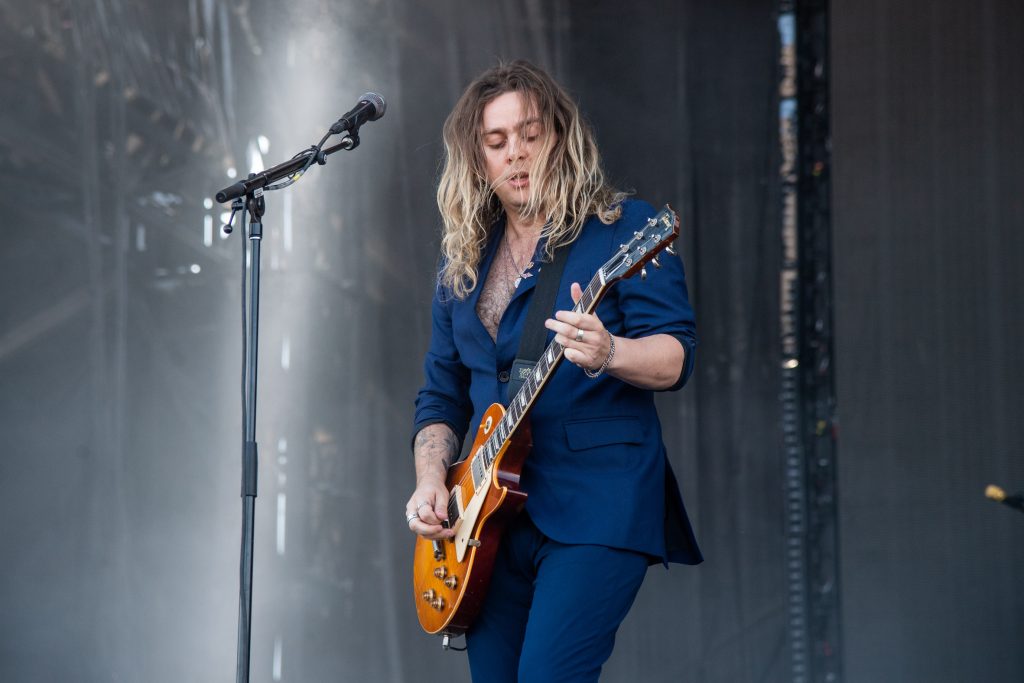 What are some items you can't live without on tour?
Oh, God, that's a good one. Dry shampoo. And probably my laptop and I'm trying to think of other shit other than my phone because that's pretty important. But I'd say dry shampoo, shampoo and conditioner, toothbrush and toothpaste.
You guys live in LA now. What's your perfect day in LA?
Going to a nice breakfast place, because breakfast is my favorite kind of food. I like to have a few beers in the sunshine or something like that with some friends and then go for a nice dinner. 
Or if I'm feeling healthy, go to the gym, walk my dog, something like that, but that's very rare. I mean, I definitely walk my dog every day, but doing that healthy shit is rare.
What kind of dog do you have?
He's a cockapoo. He's named Lennon, like John Lennon.
So cute. What do you miss the most about England or living in England?
I miss my family and my friends. I miss beer that isn't flat like it is in America. I miss going to an old pub with my friends and having my football team, Aston Villa. I miss a lot. The list could go on.
What's your favorite football team?
Aston Villa F.C. They're a Birmingham team. Pretty banging average, you know.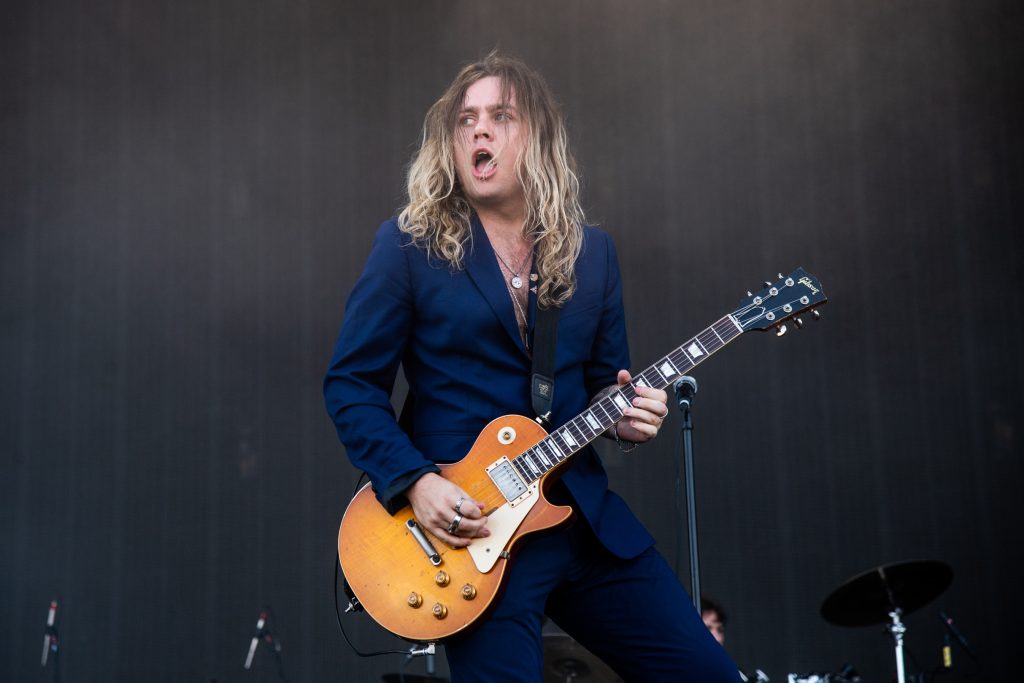 I read that the band did some sightseeing in Norway between shows. Did you go on that tour and if so, what were some of the highlights of that?
I did not go on that tour. That's how much I miss England – I went home. But the guys, Jed and Geth, had a great time. They went kayaking and looking at the fjords of Norway. It did sound very appealing, but I missed my family, so I wanted to go see them.
Have you found any hidden gems traveling on the road, like cities or places that you want to go back to?
I wouldn't say they're hidden gems because I think a lot of people know about them, but we went to Lake Como and Venice while in Italy. Anywhere in Italy I think is one of my favorite places. In Lake Como I feel like I'm on a postcard or something, but I'm actually there. 
And then Japan, Tokyo and Osaka. I want to go back there when I'm not working so I can just travel around the whole country. I love everything about it – the food, the people, the culture, the architecture. It's by far my favorite place to go.
What are you listening to right now?
I like the new 1975 stuff. There's a band called Pinegrove I really like that I just discovered. Thumpasaurus as well. They're a really great band that I just found and love. They actually have a song called "Struttin'" and it's fucking great. That and then just like, my old classics. I'm trying to discover more music because I'm a bit of a snob and I don't like listening to new stuff, but I am really digging these bands.
Well, since you played Kentucky for Louder Than Life, we have to ask – do you have a favorite bourbon?
Actually, we like Buffalo Trace. A friend of mine told me about it and then I tried it and it's my favorite one.