The Krewe of Freret parade is always a highlight of my Mardi Gras Season. The Krewe is dedicated to showcasing all things New Orleans music and their floats are designed in tribute to many of the greatest musicians with New Orleans roots past and present.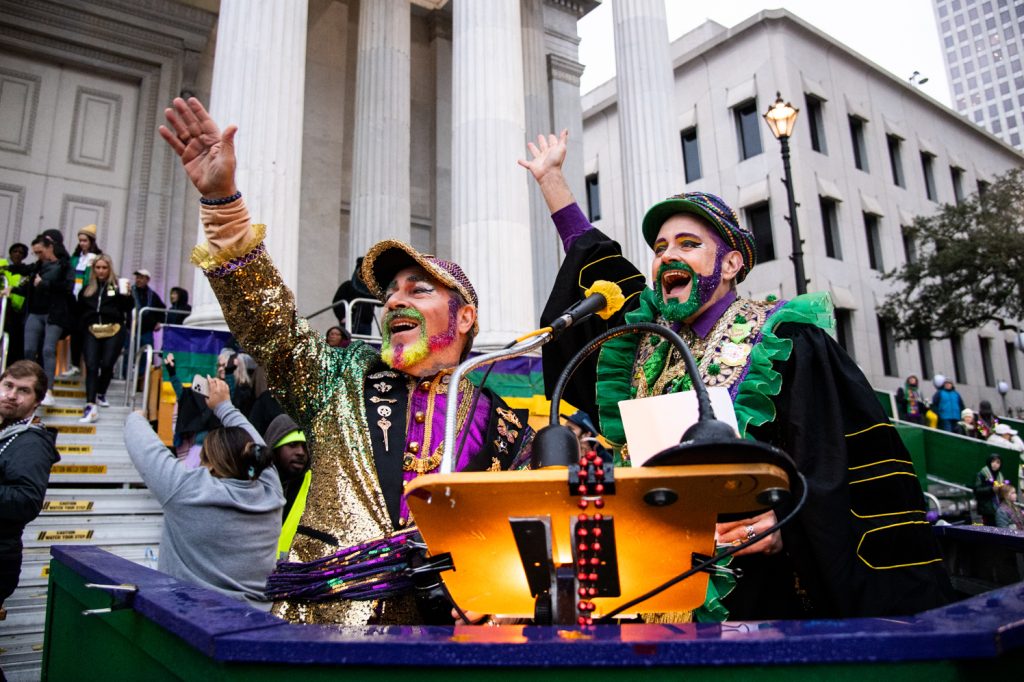 Rain came down as the krewe began their movement through the parade route but that did not stop legions of onlookers from lining the sidewalk and the neutral ground to see one of the most popular krewes of the first weekend of Mardi Gras celebrations.
The 2023 parade kicked off with the Southern University Marching Band leading the procession of 25 floats.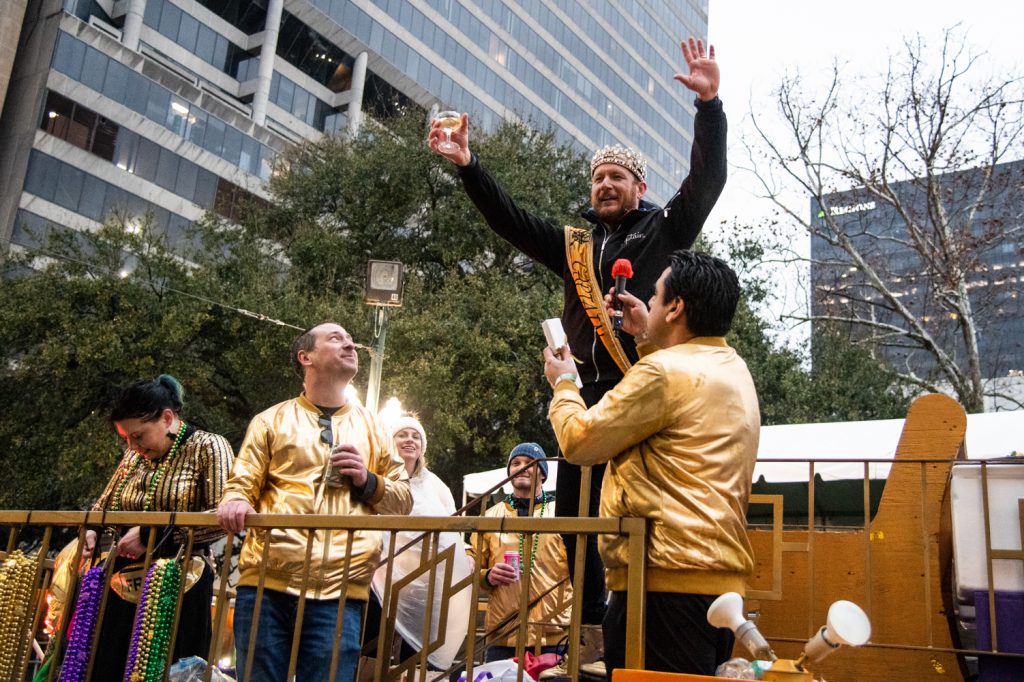 Captain Bobby Hjortsber who is a founder and original board member of the krewe started the parade in float #1 and stopped at Gallier Hall to toast with Mayor Latoya Cantrell. Under his leadership Bobby has led the krewe to grow exponentially from 200 members to over 1100.
Troy "Trombone Shorty" Andrews is one of the most recognizable faces in New Orleans. Born and raised in the Tremé, Trombone Shorty has garnered international acclaim for his musical talent. For 2020 the Krewe of Freret commissioned Kern Studios to produce an eye-catching signature float for Shorty to become the official Grand Marshall of the Krewe of Freret.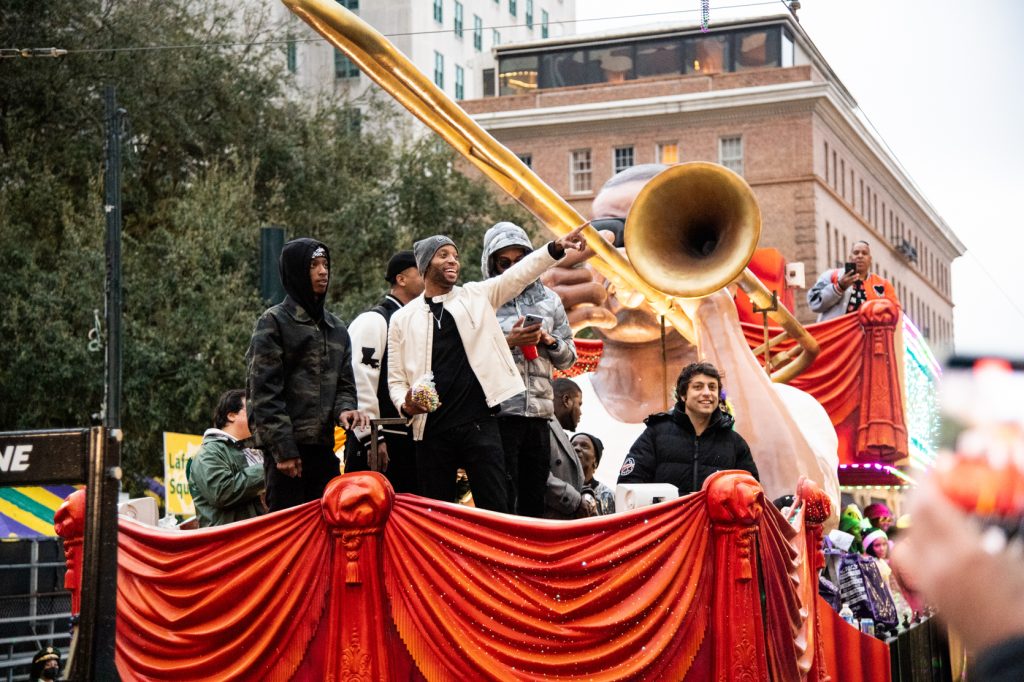 Trombone Shorty became the model for a two-story robotic figure that features a 20-foot working trombone slide. Fun Fact: TThe robotic Trombone Shorty is the biggest parade prop ever in Mardi Gras!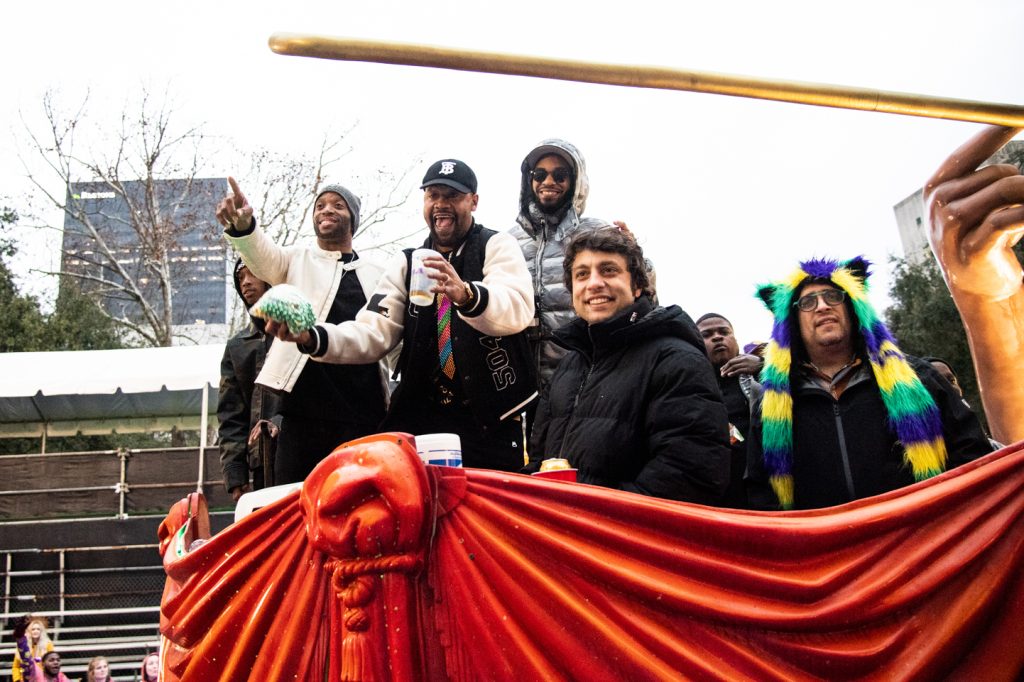 Shorty rode on the parade float with his band and was joined with New Orleans rap legend Juvenile.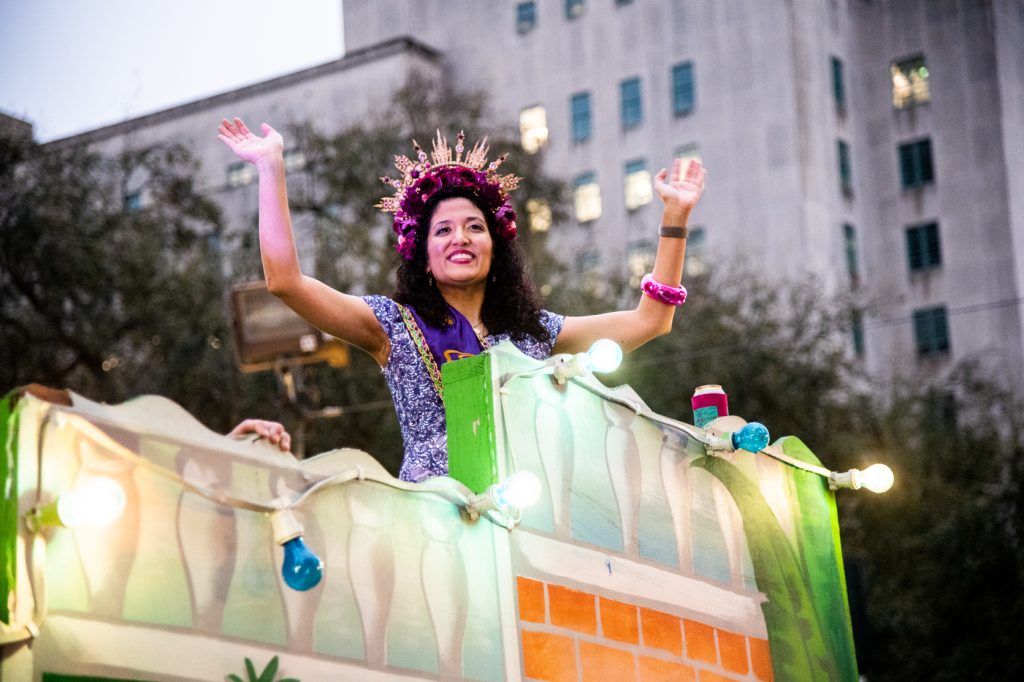 Queen Freret XI Jessica Lozano and King Freret XI David Demsey debuted on their respective floats during the parade as it made its way through the Uptown parade route.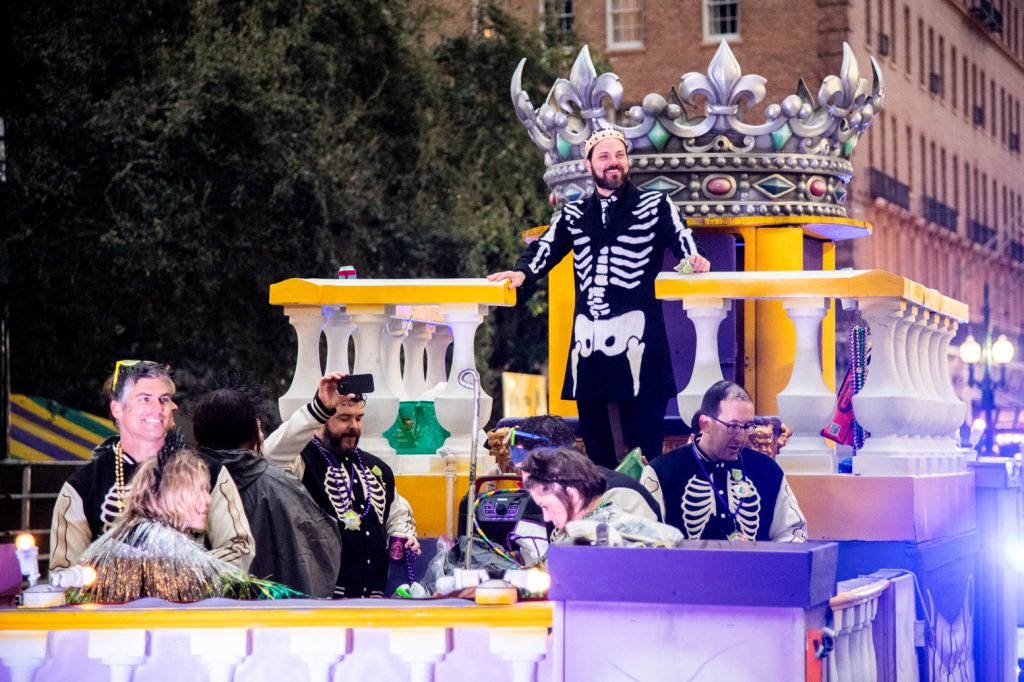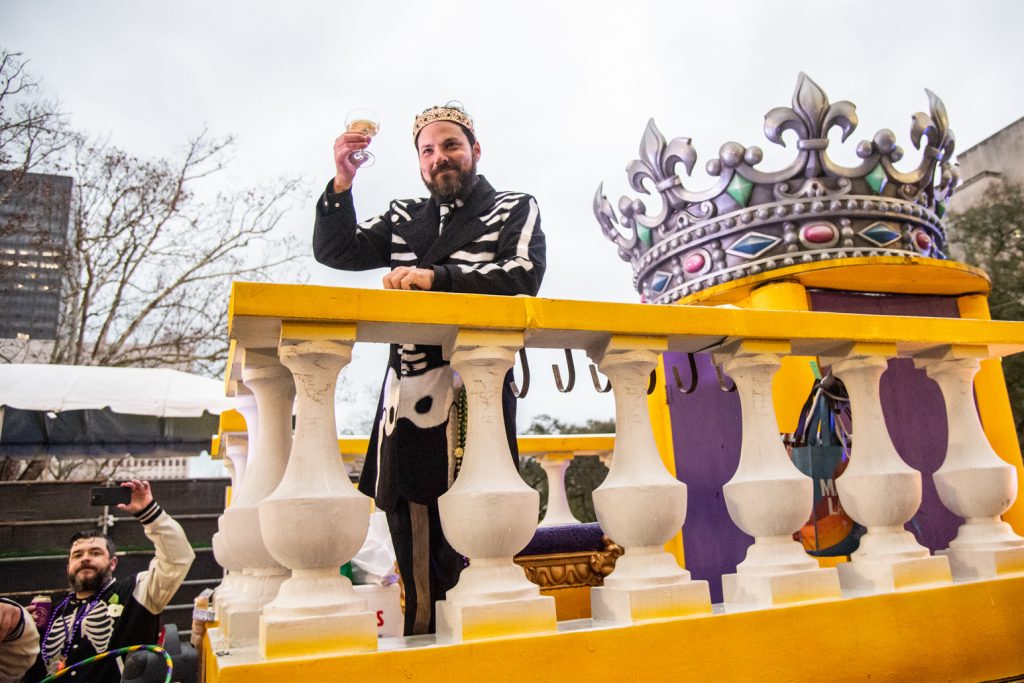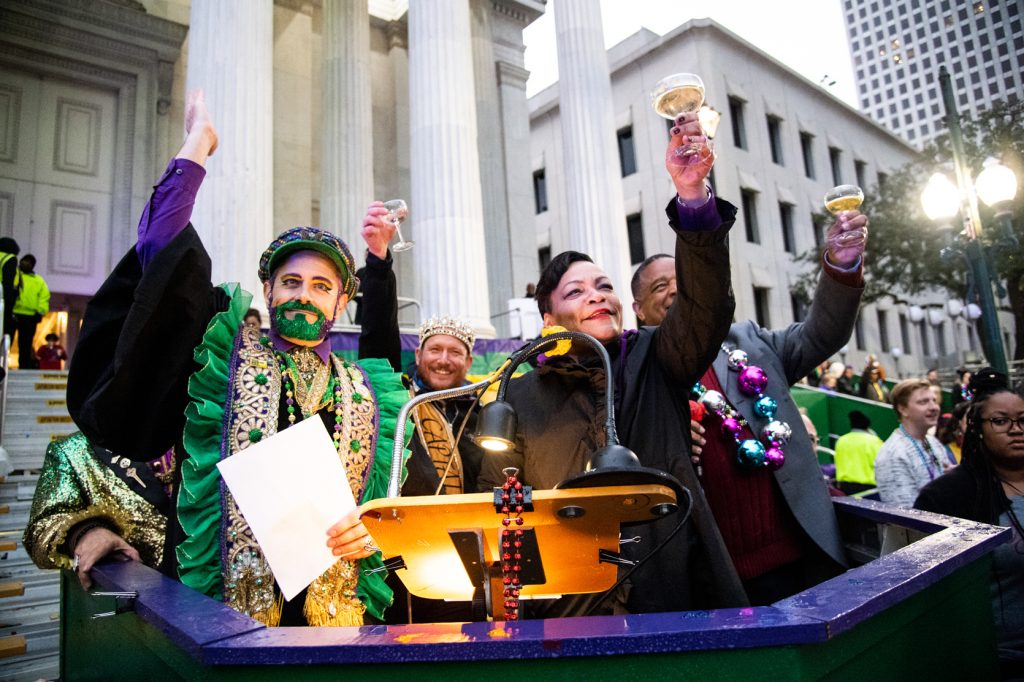 The Tulane Football team had a float entitled "Cotton Bowl Champions" after clinching the bowl game against USC by a single point margin. The football team would continue their celebration later that evening at Shorty Gras, the official ball of the Krewe of Freret.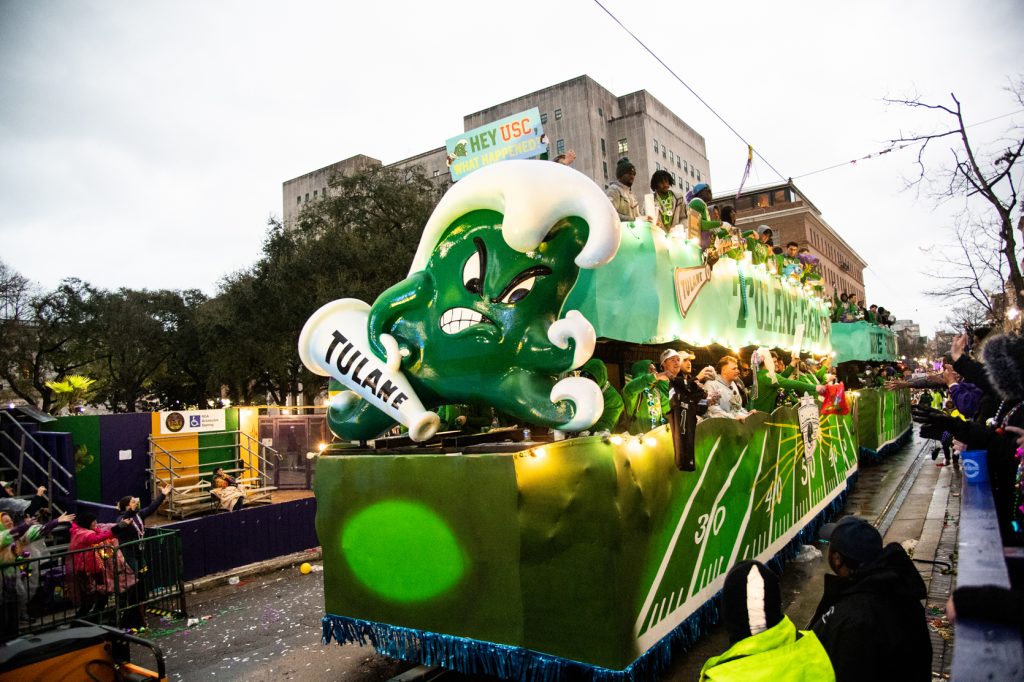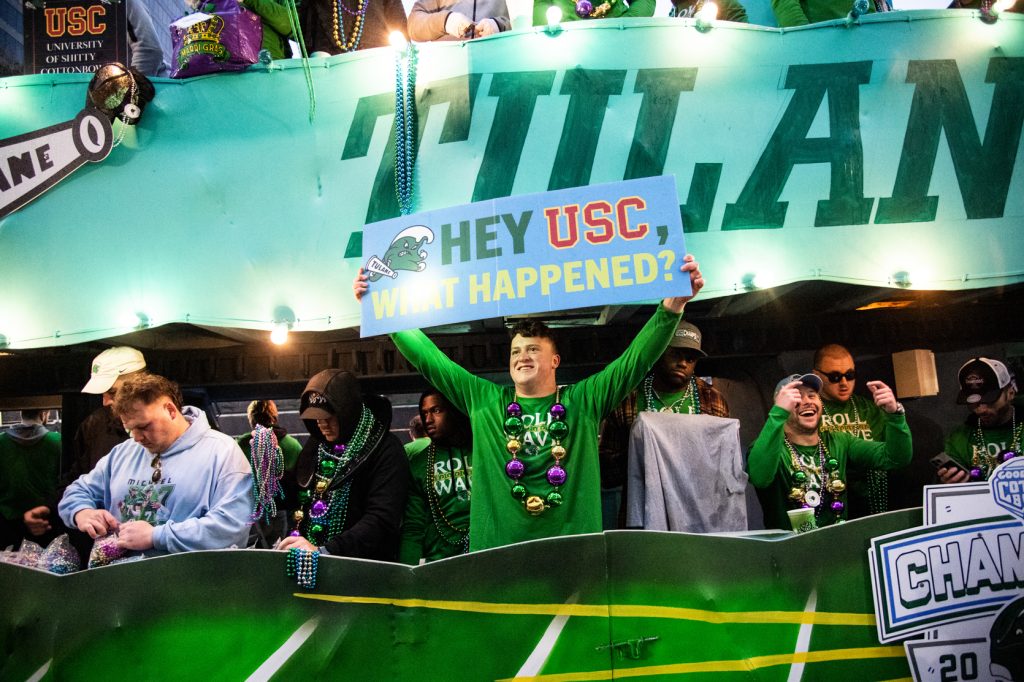 Floats dedicated to New Orleans performers including Dr. John, Big Freedia and Boyfriend are also featured in the parade.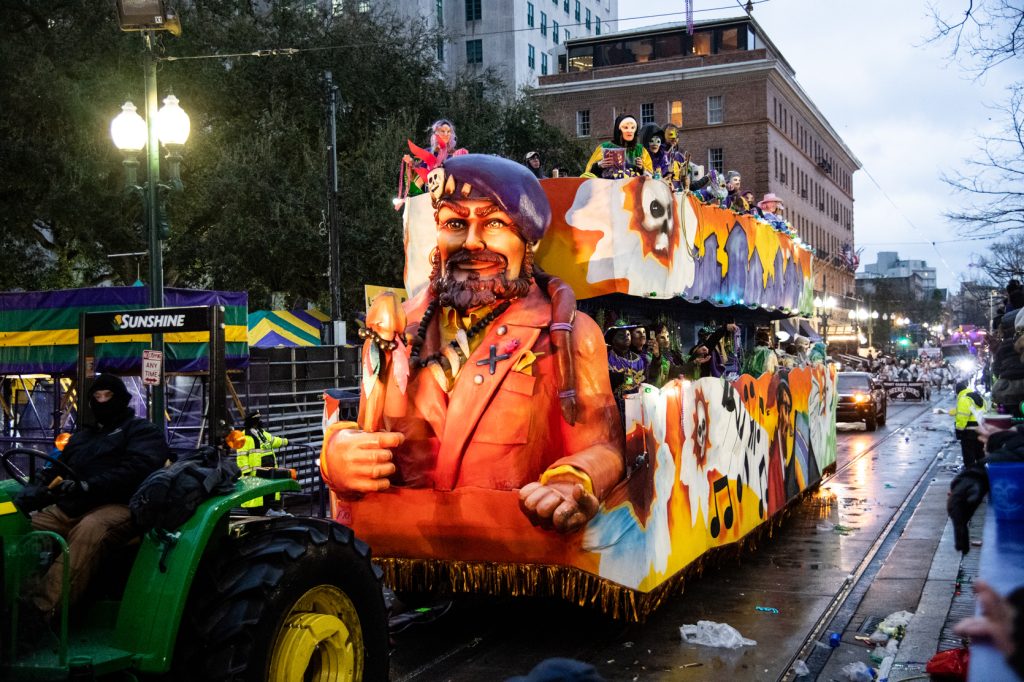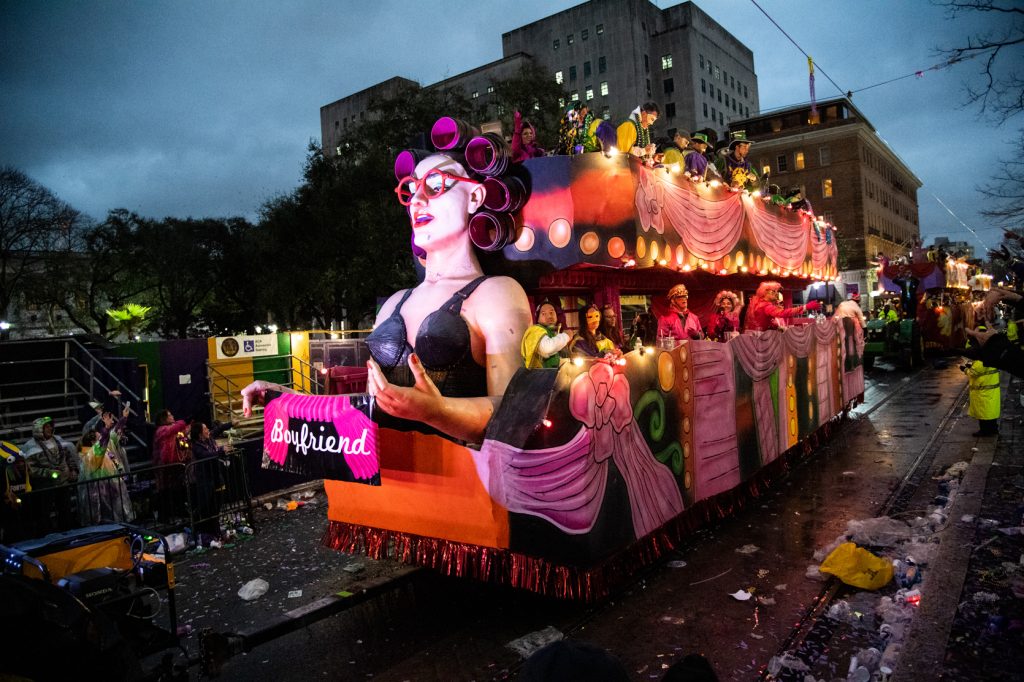 Buddy Bolden, The Creator of Jazz, had a tribute float. Charles Joseph "Buddy" Bolden was a cornetist who was regarded by contemporaries as a key figure in the development of a New Orleans style of ragtime music, or "jass", which later came to be known as jazz.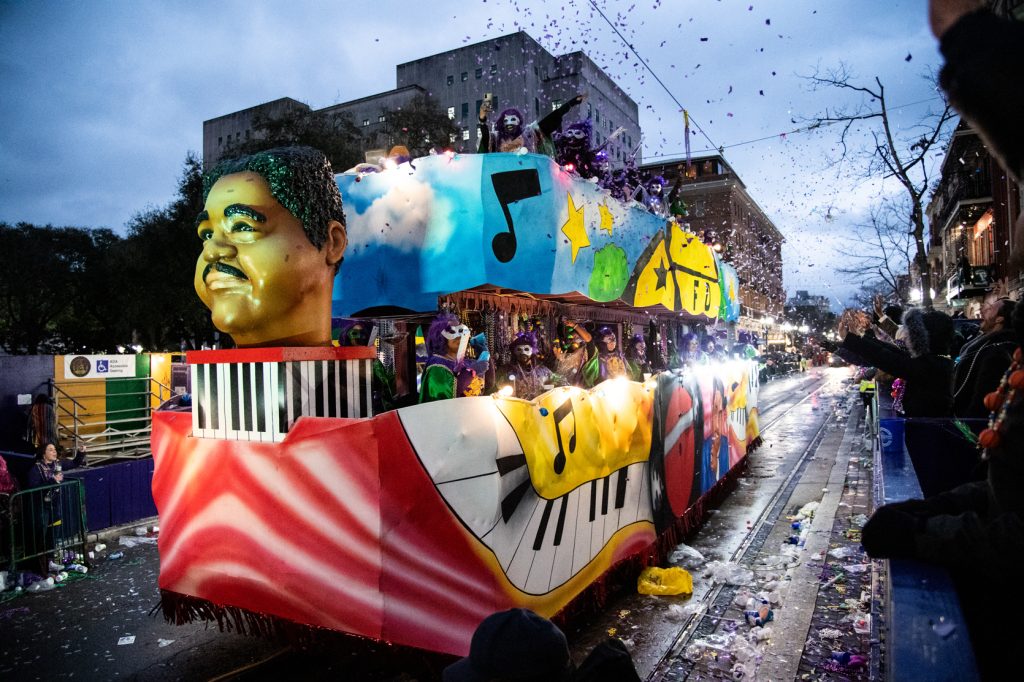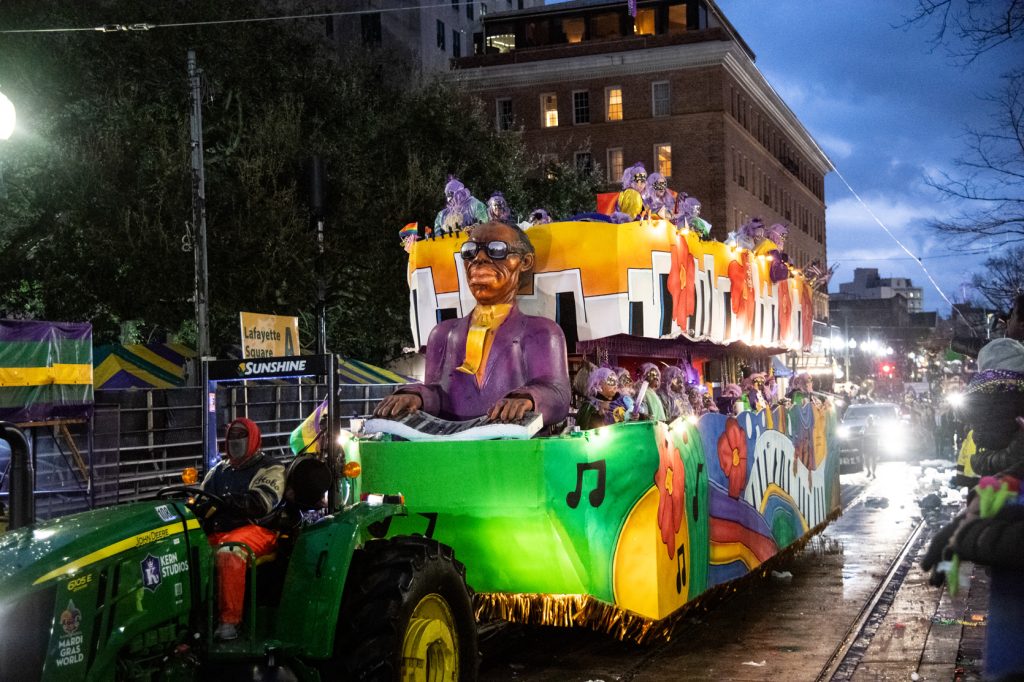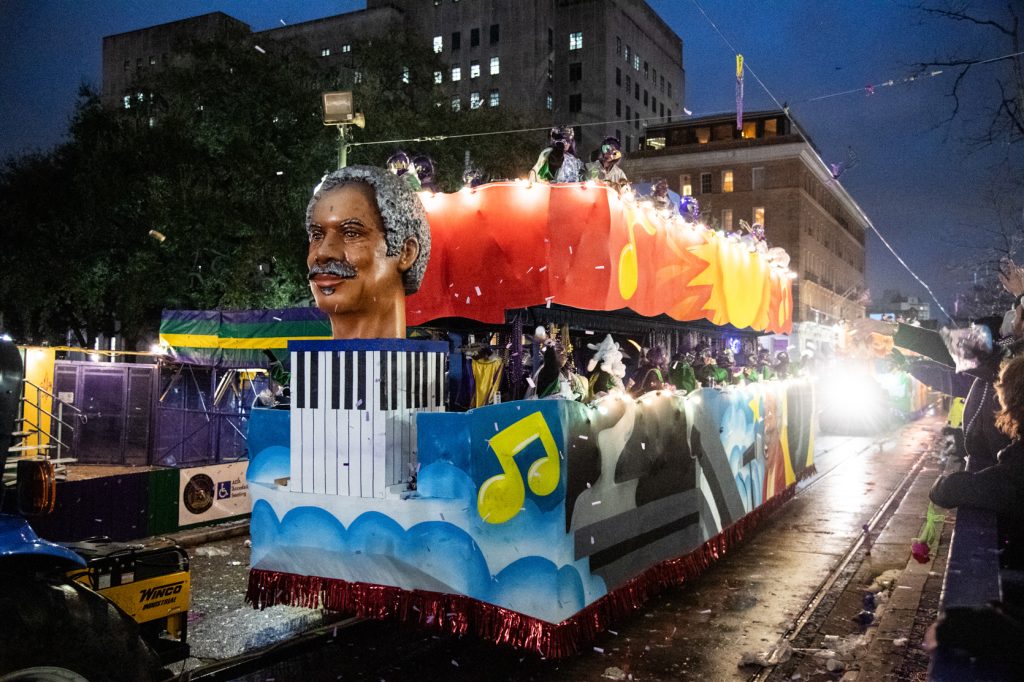 Floats immortalizing Fats Domino, Louis Armstrong, Jimi Hendrix, Allen Toussaint and Professor Longhair round out the music heritage floats that are in the Krewe of Freret parade.