The 37th annual Farm Aid all day concert once again will go down in history as one of the best to date. Farm Aid returned to Indiana for the first time in over 20 years. With the help of a star slate of artists, the annual festival raises money to support family farmers and encourage people to buy their food.
Attendees were treated to HOMEGROWN concessions and demonstrations from local farmers. Concessions were developed with ingredients from family farmers, and activities included exhibits about soil, water, energy, food and farming.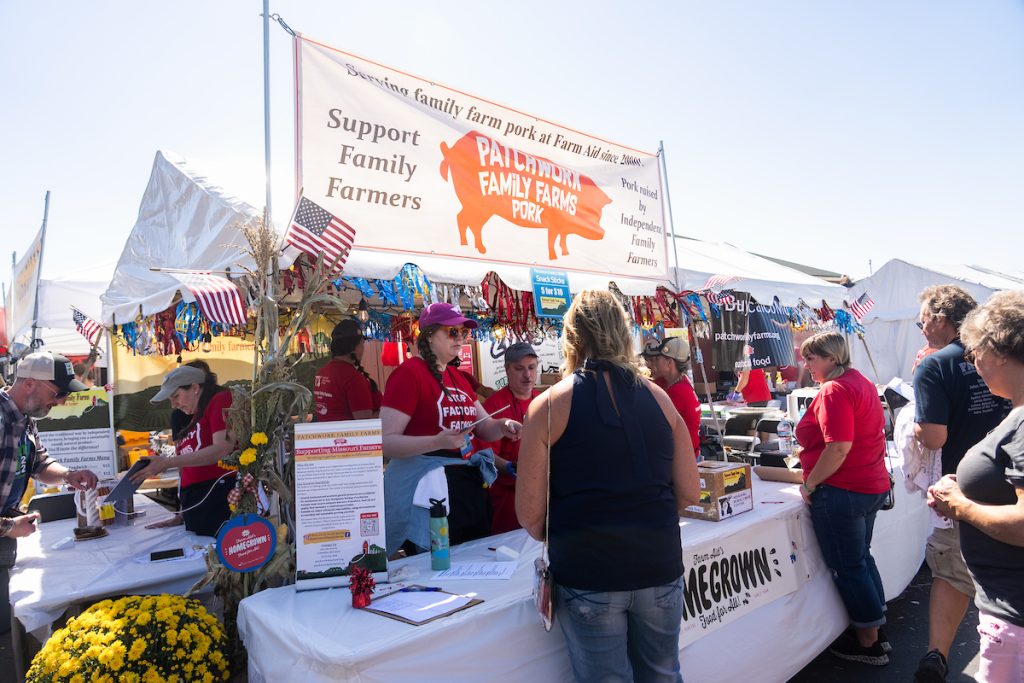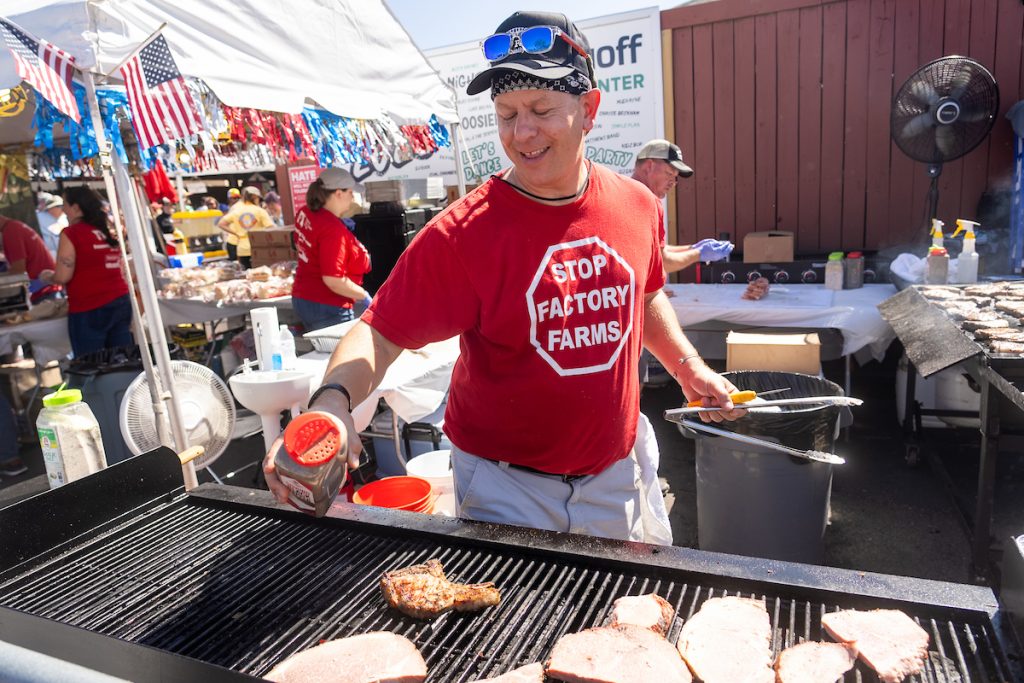 This year's festival celebrated Indiana family farmers and individuals committed to addressing climate change through regenerative, organic, and sustainable farming approaches. The festival also highlighted challenges such as pollution in Indiana's rivers and streams, along with the issue of manure runoff stemming from extensive animal feeding operations.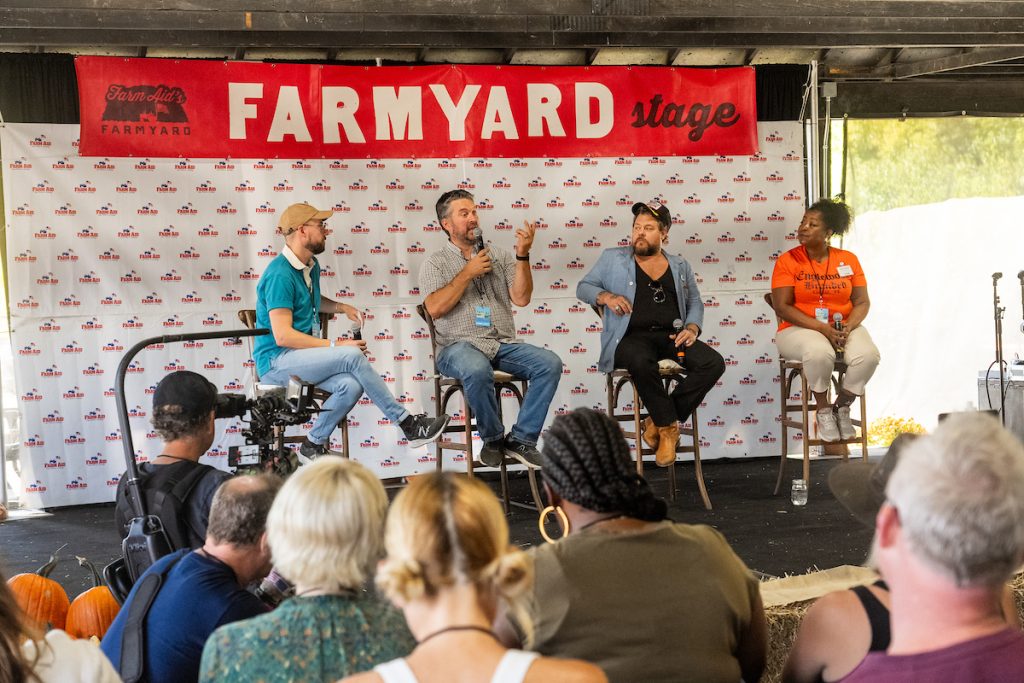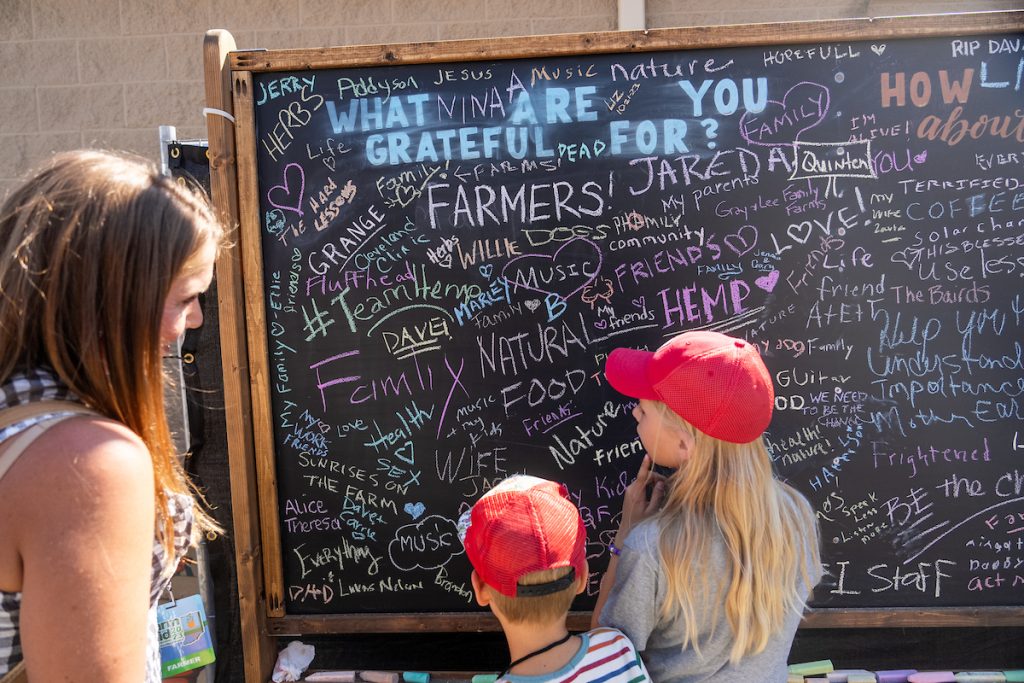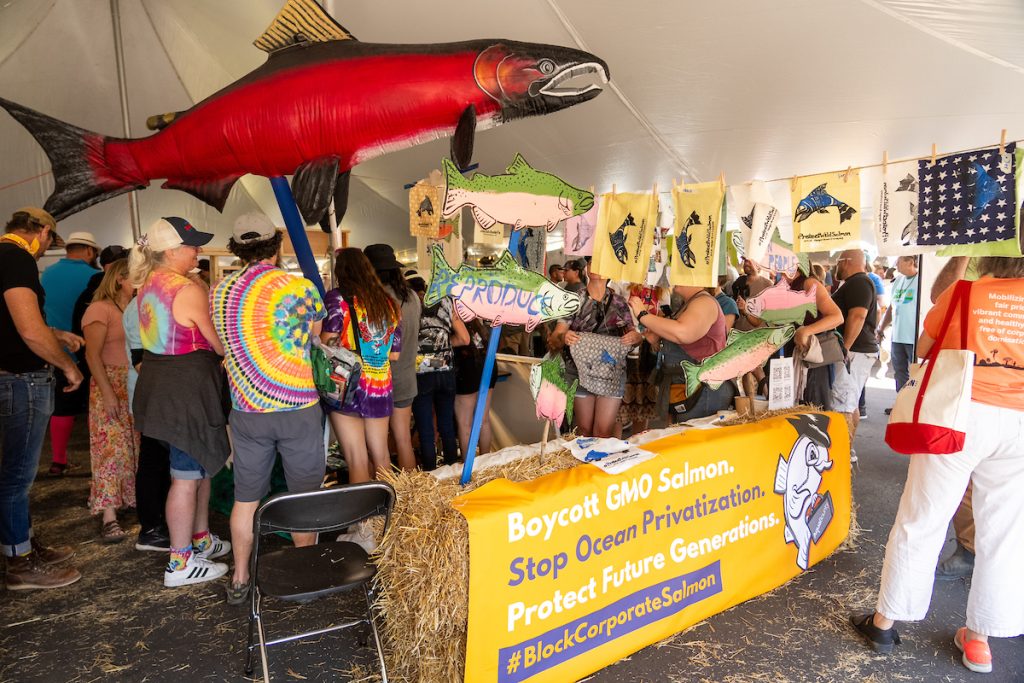 The annual press conference started the festivities at 11AM at Ruoff Music Center in Noblesville, Indiana with the board members (John Mellencamp, Neil Young, Willie Nelson, and Dave Matthews), local farmers, members of the performing bands, and other Farm Aid officials in attendance. The purpose every year is to deliver vital information on the progress of Farm Aid's efforts to help family farmers. The local group of diverse farmers spoke of challenges in the state and educating the local population on eating organic foods and the effects on human health.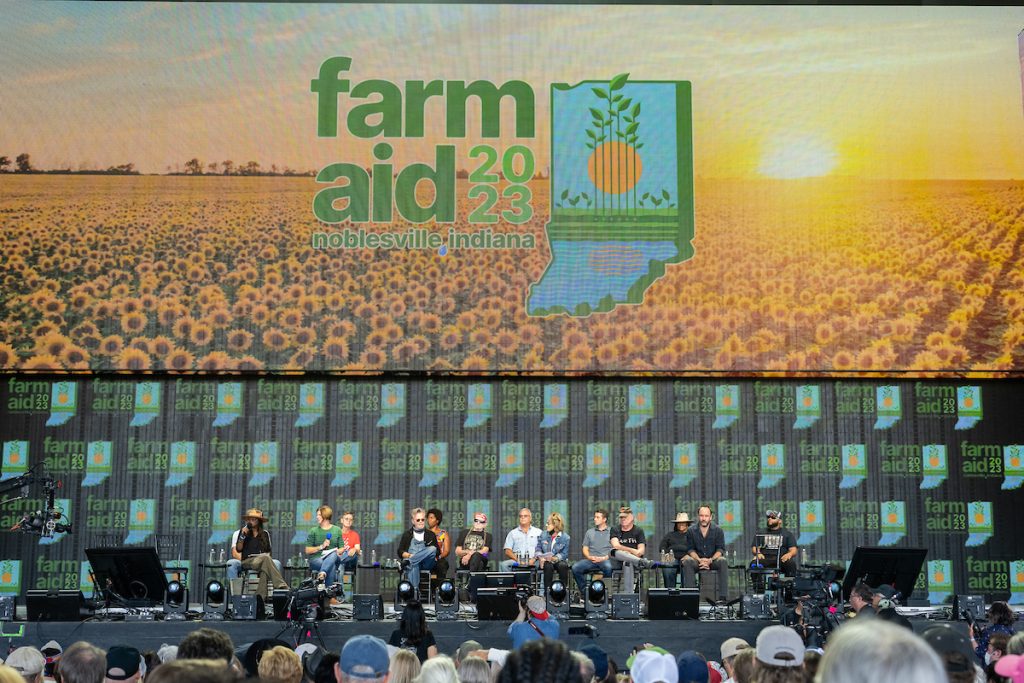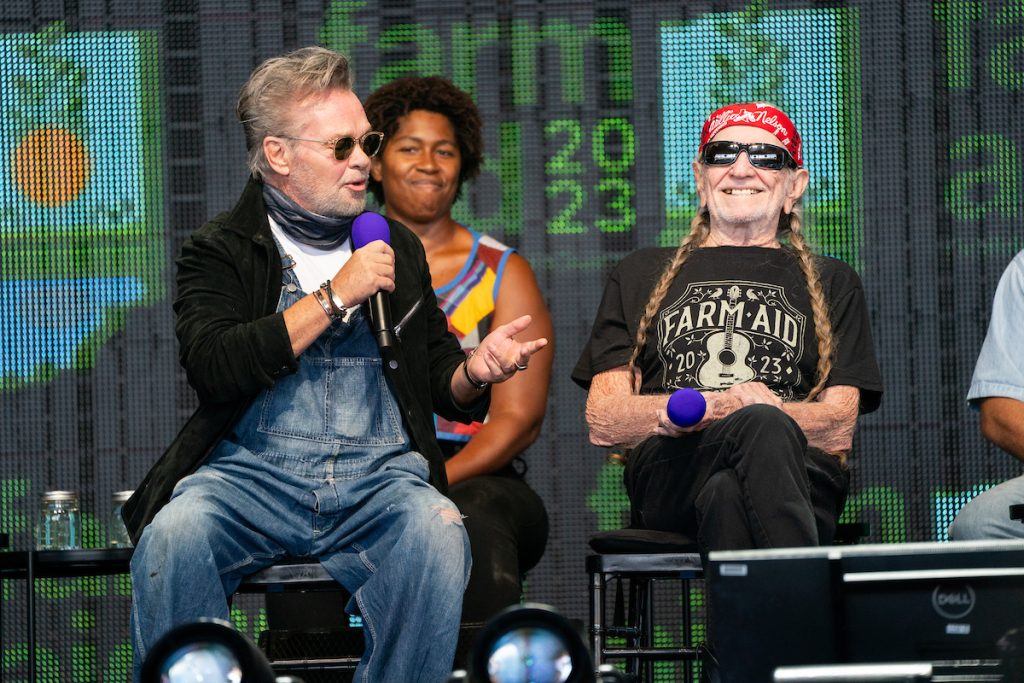 Neil Young always had vital comments on concerns of the day regarding family natural farming.  Here's what he had to day, "How important it is that the family farmers do what they do by sustaining organic food. They bring back the earth from the ground up. These are all great things, but they all pale in comparison to one thing, the people who go to the stores. People who are out there right now. We are all together in this. The climate change crisis is out there. If we go to our media, we don't hear about it. We hear about ridiculous stuff that doesn't mean anything. We hear about the pontificating about political views. All of this meaningless in today's world. We as the people all around this world can do something about it. We can work together and try to do natural things. Things that help you make decisions about what foods to gather, where to go to buy it. Don't go the the wrong place to buy the right food. Research, read a little bit to find out what they are doing. It would be great if we could stop using fossil fuel but things could come to a crashing halt anyway. We need to forget about those kind of things and think about natural things we could do."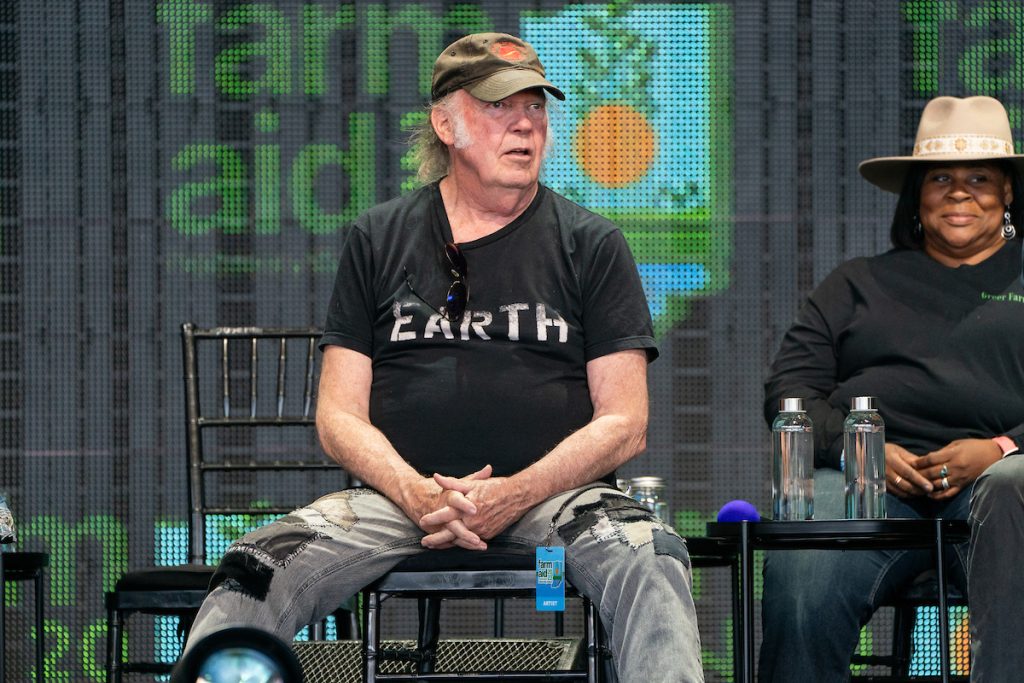 Young continued, "What's the best way to get a mile and a half down the road? Probably the best way to do that is to walk. It's the natural thing to do. It makes you stronger and it makes you hungry for good food. In the world you make the right decisions, the natural decisions. The natural way of life. Try to do things the way they used to be. Before we got so smart and so greedy. When I first came here with Willie and John, and Dave, we had a lot of these red shirts around that said Stop Factory Farms. This was in the first and second year of Farm Aid. There's a couple of them out there in the crowd. This is a serious business. This factory farm thing doesn't work. It doesn't work for us. It doesn't work for humanity. It doesn't work for the planet. It doesn't work for the animals. It doesn't work for the humans. It doesn't work for anything that grows naturally. Everything that we do, we need to think about natural ways. What were the ways that our forefathers used? Because their ways worked. What we've done has gotten so greedy."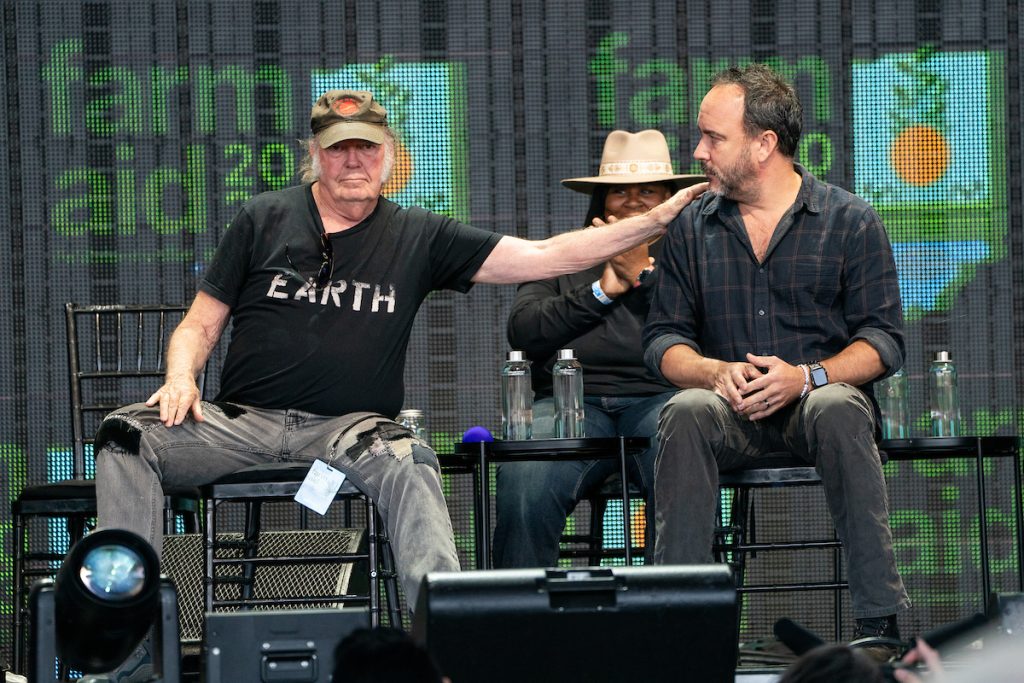 "But I would like to say that we have a choice and it's really the people on the street who are going to make the difference. The farmers are doing everything they can do. Without the people behind the farmers, it's not going to work. The people need to support the farmers. That's not just a phrase. We need to think about the world and what we are doing, the natural way. Where is this food coming from and what can I do to get to it? How can I get there without hurting the planet? What things can I do today that will help? What things can I leave off my list that are going to hurt something? If we research this, we will find that it's not that hard to figure out. So it's all in our hands. It's in the hands of the people of the world to support the farmers. Support everyone who is working for a better tomorrow. A better tomorrow is based in natural ways, mother nature. Mother nature will take care of the earth. We know that. We'll all be gone. . . .Mother earth has mother nature to protect her. We need to follow those rules. We need to follow the natural ways of living. That's all I know to say about this. It's so simple. People have to support the world."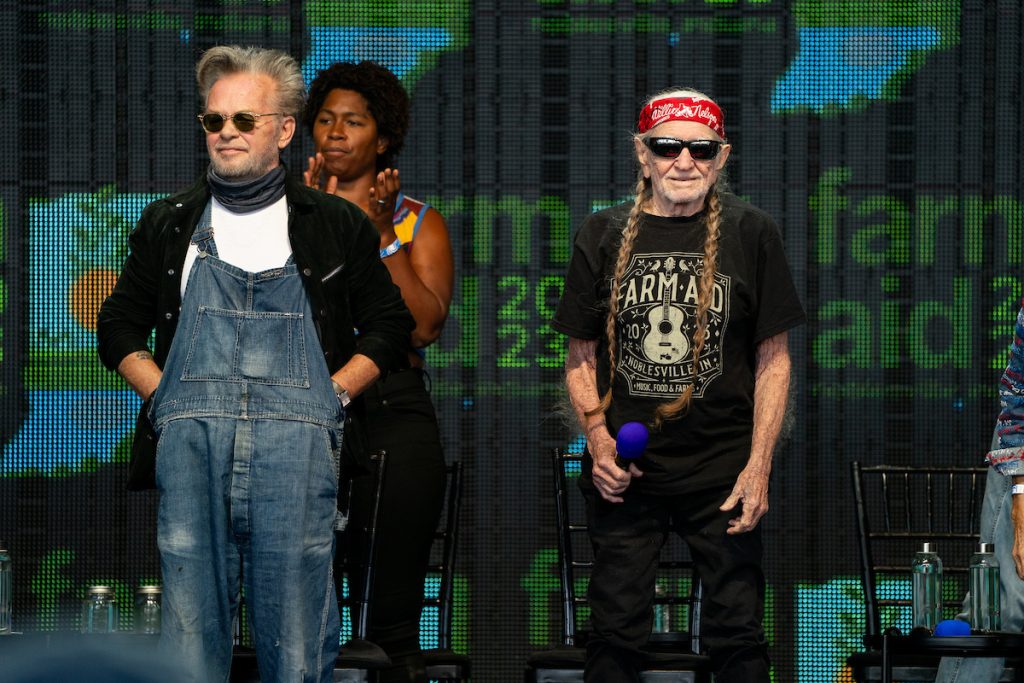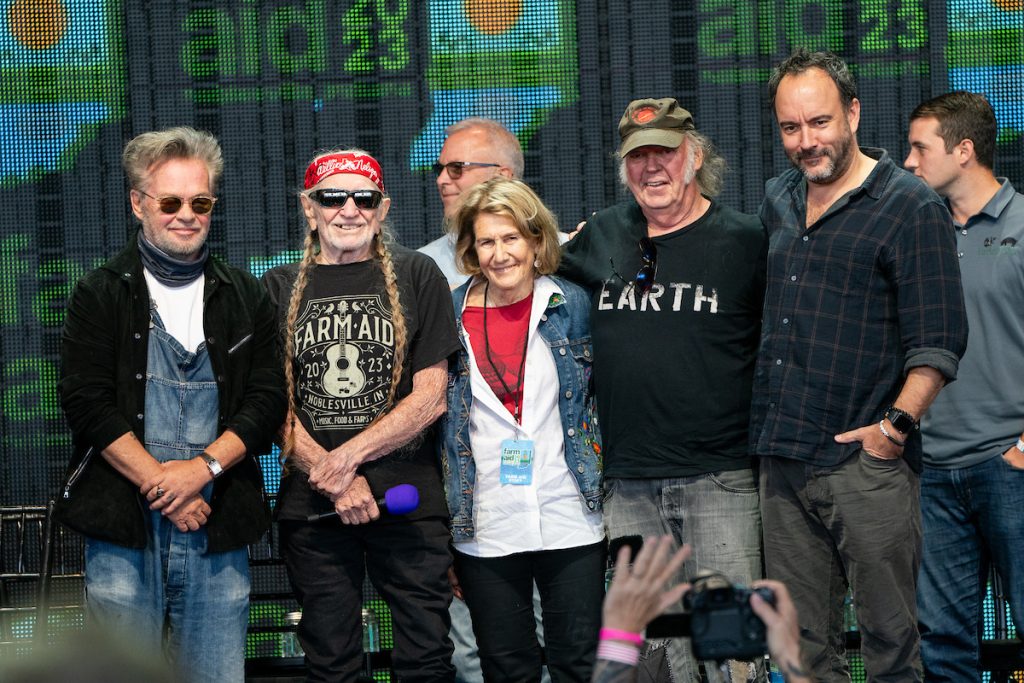 The festival is always headlined by the board members Willie Nelson, Neil Young, John Mellencamp, Dave Matthews, and Margo Price. This year's surprise guest was Bob Dylan. This was one of the most packed lineup of entertainers  seen in recent years. 
Immediately following the press conference, the entertainment started with the Wisdom Indian Dancers, Clayton Anderson, and the Black Opry. The Wisdom Indian Dancers are a permanent act at Farm Aid and their colorful set is very short. 
Clayton Anderson is originally from Bedford, Indiana and is inspired by board-member, John Mellencamp. Local fans seemed to be very familiar with Anderson and gave him a warm welcome during his uplifting set.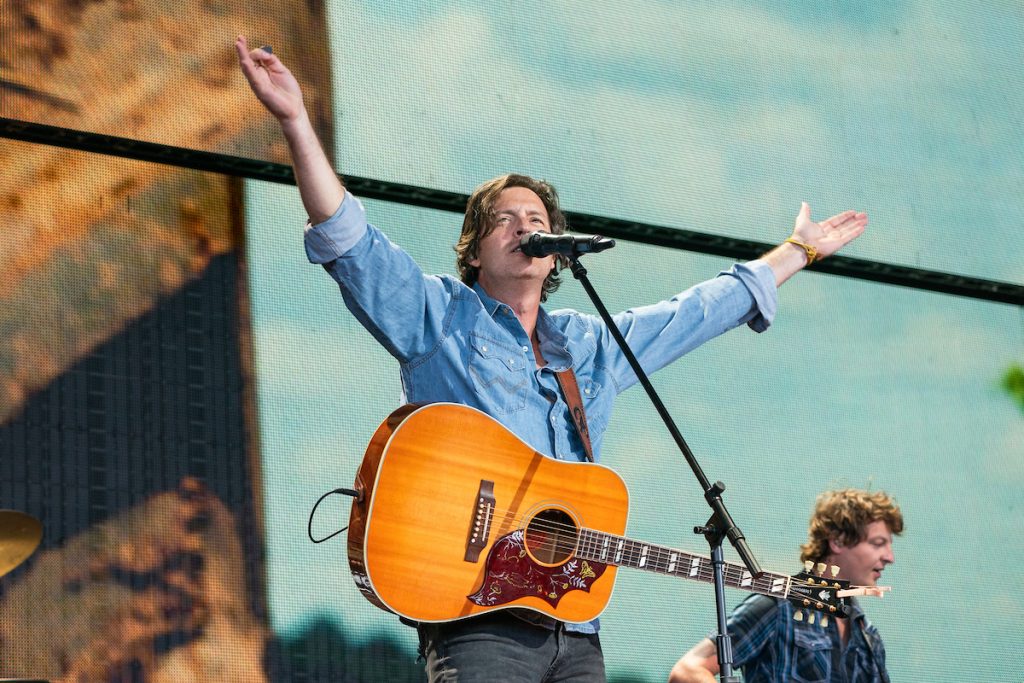 The Black Opry featured Lori Rayne, Tylar Bryant, and Kyshona. The band was concieved to support black artists in country music. All of the members were superb singers. Their set demonstrated the reason Allison Russell introduced Kyshona as one of the best singers in show business. The set seemed far too short.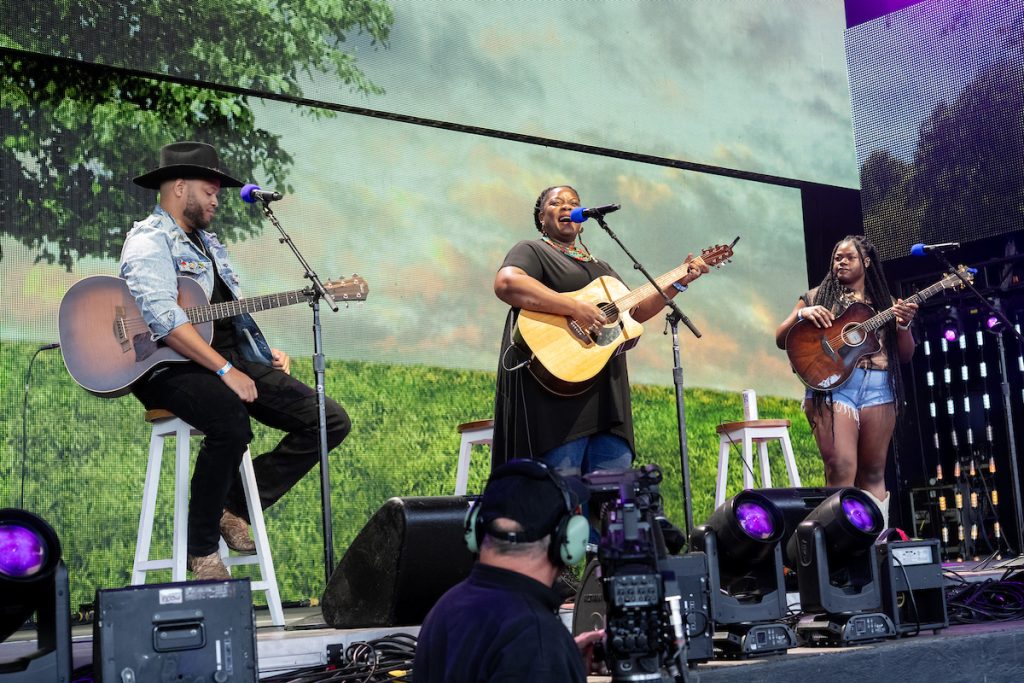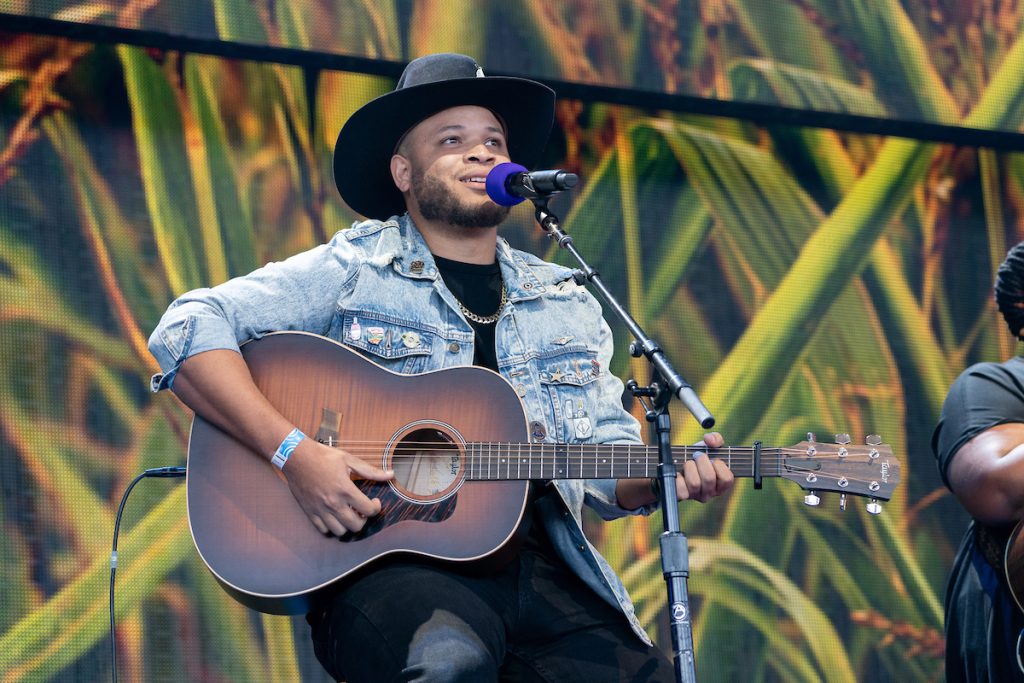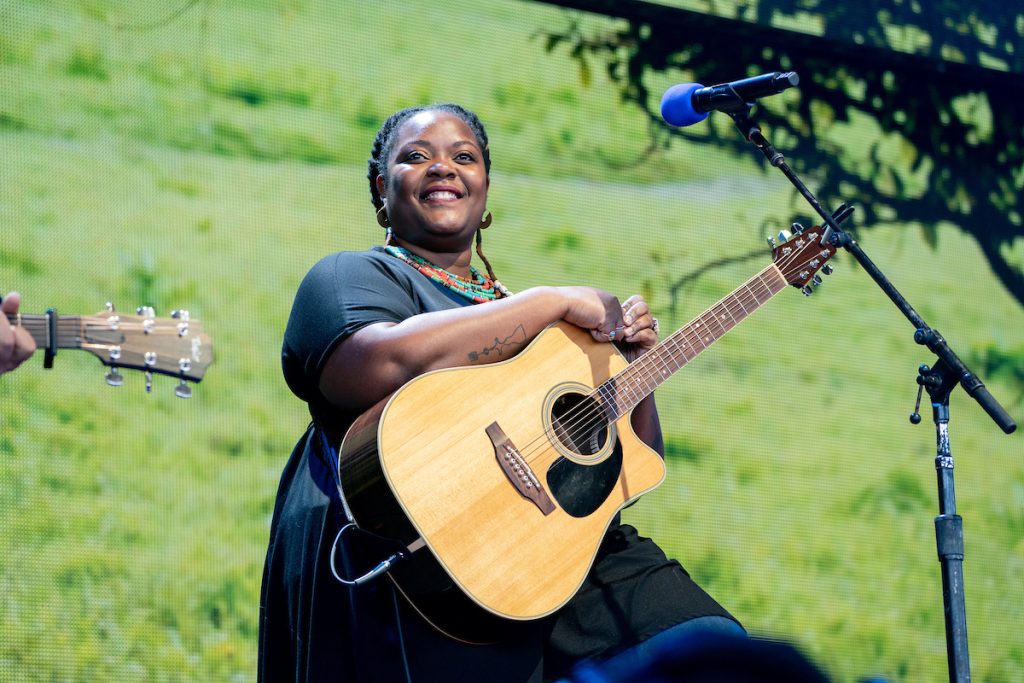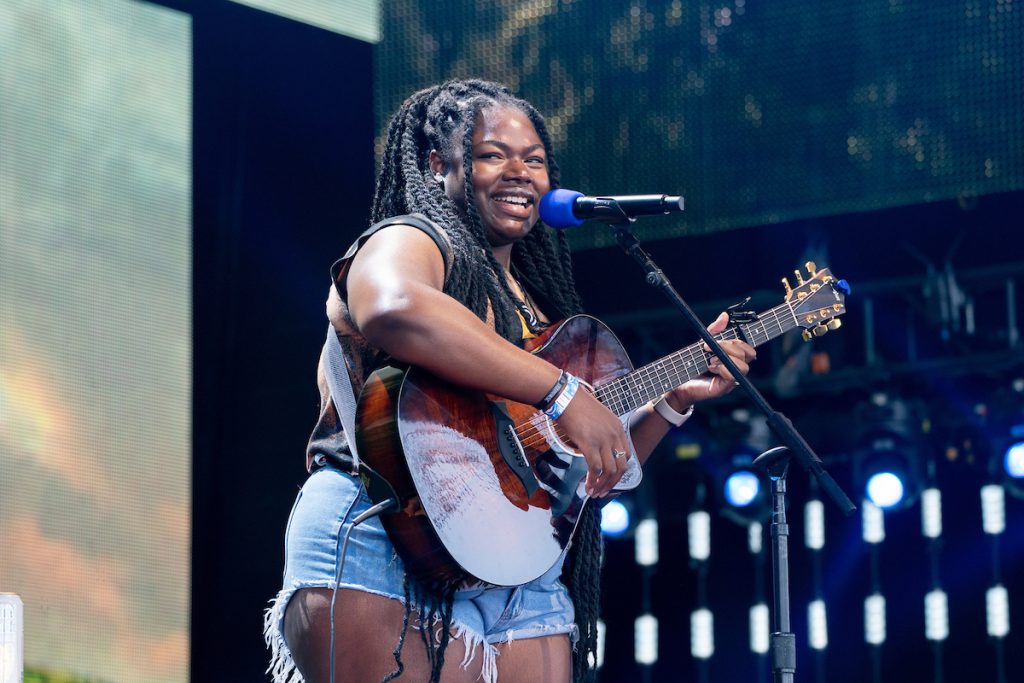 Particle Kid is Willie's son Micah Nelson. The young Nelson is following in his father's footsteps as a songwriter. The multi-instrumentalist always delivers an innovative set with new music offered. He often performs with The Flaming Lips and Neil Young. Nothing like singing "Everything is Bullsh*t" to a country crowd. His hard driving guitars easily pumped up fans.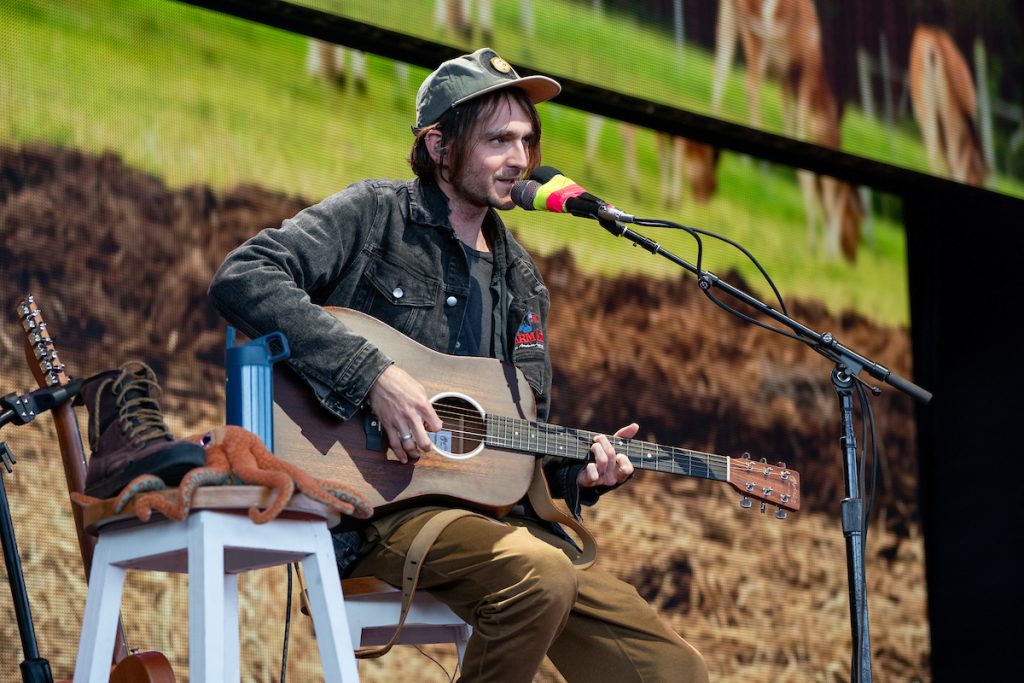 The String Cheese Incident has been celebrating 30 years as a band. They are celebrating their forcoming album Lend Me a Hand featuring their blues-inspired new music. Fans were on their feet dancing to their loosely structured jam music.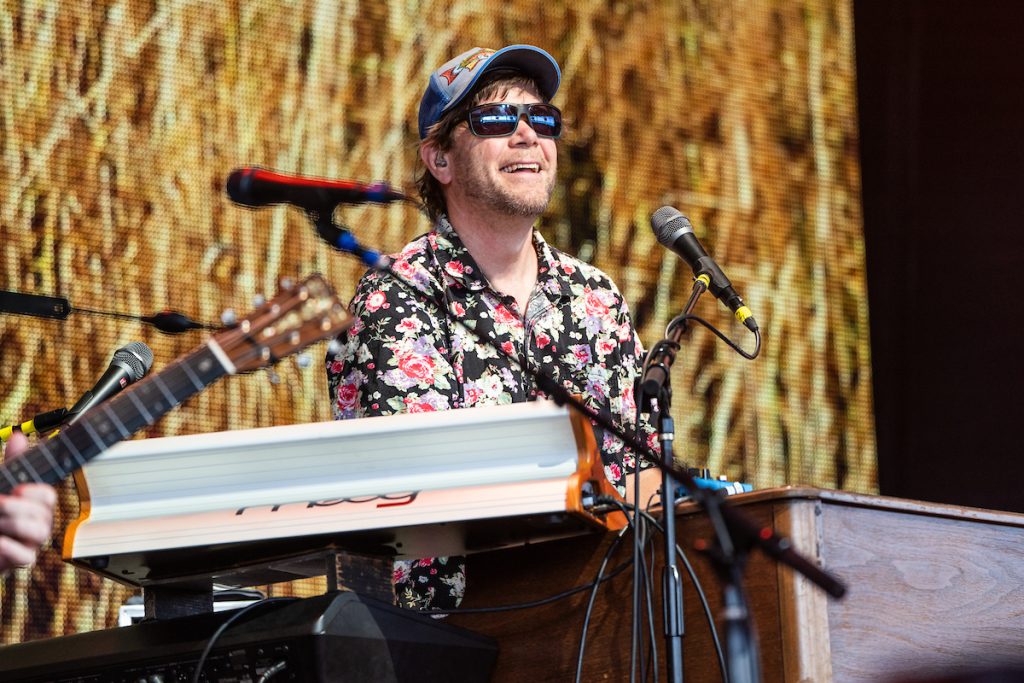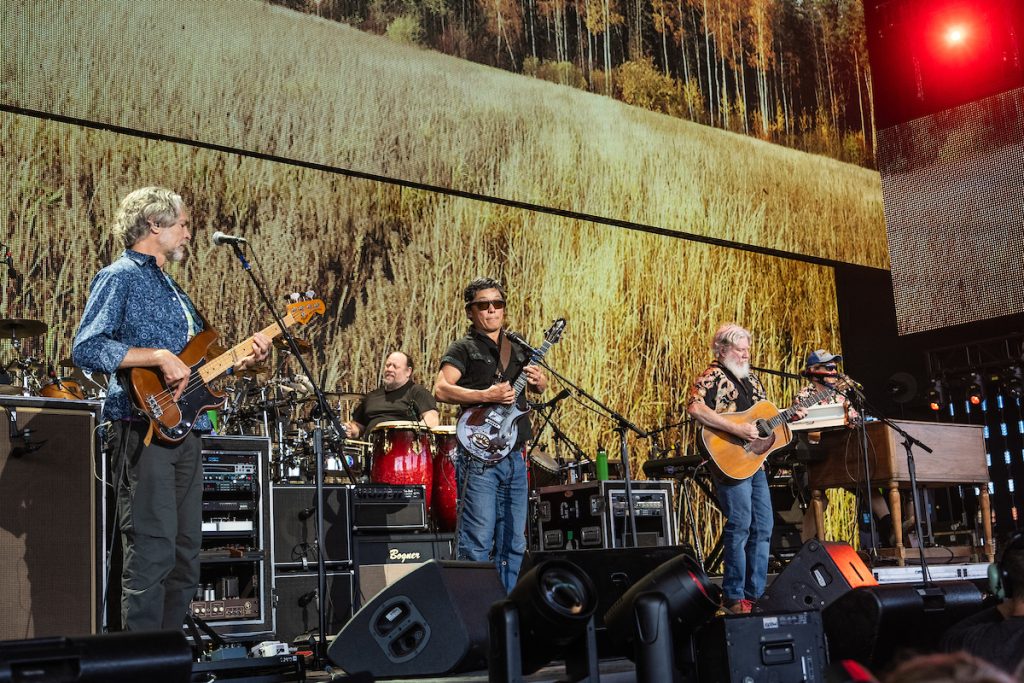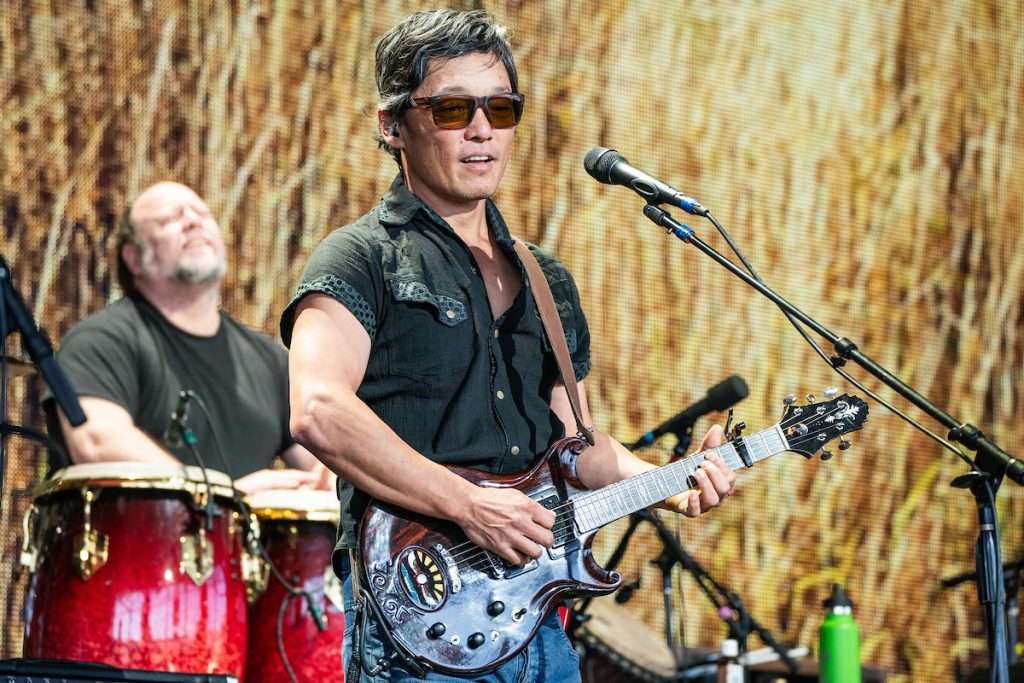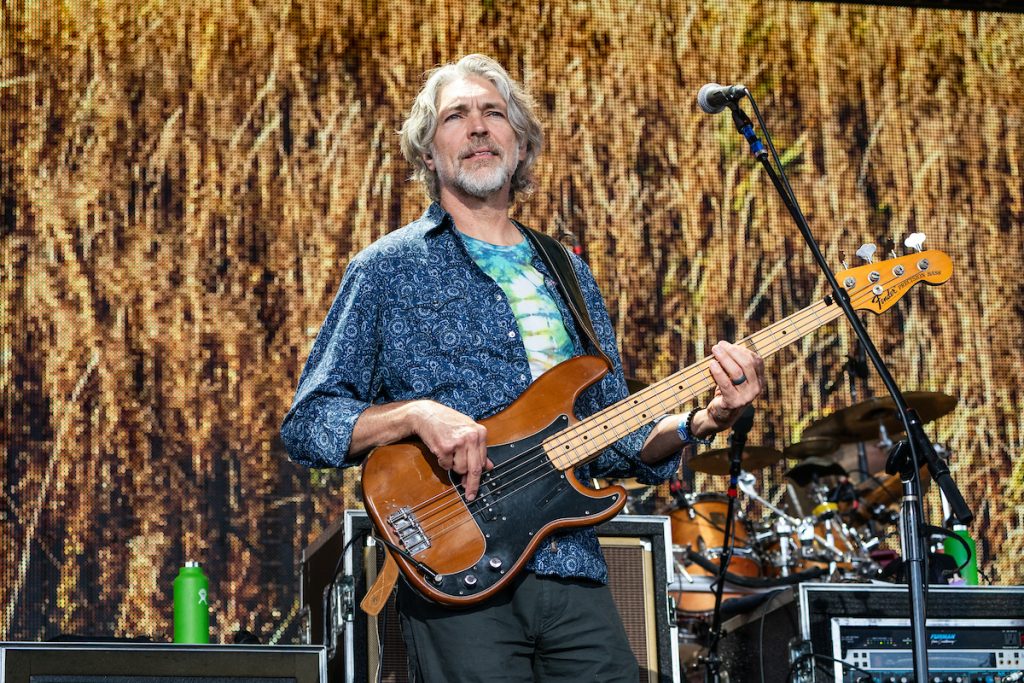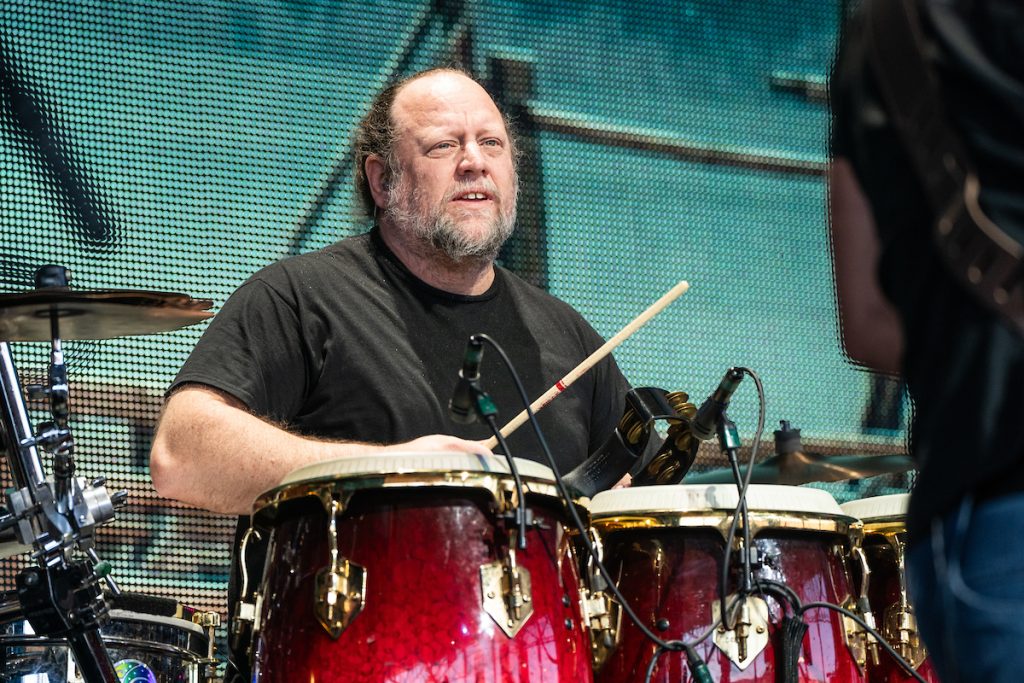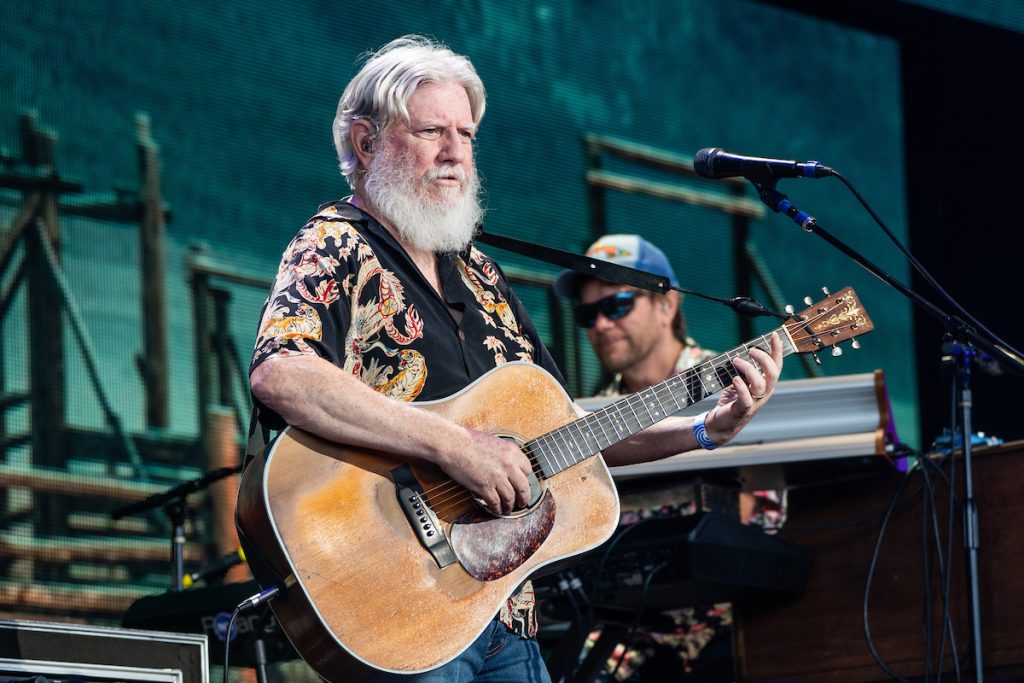 This is the third year for multi-instrumentalist, Allison Russell, to appear at Farm Aid. It doesn't matter if she is playing clarenet, banjo or guitar, her performance is always stellar. Her vocals are compelling and emotional. She was alas joined by Lukas Nelson on stage to perform part of her set as one of the first surprise collaborations of the day. It's always great to see her at Farm Aid.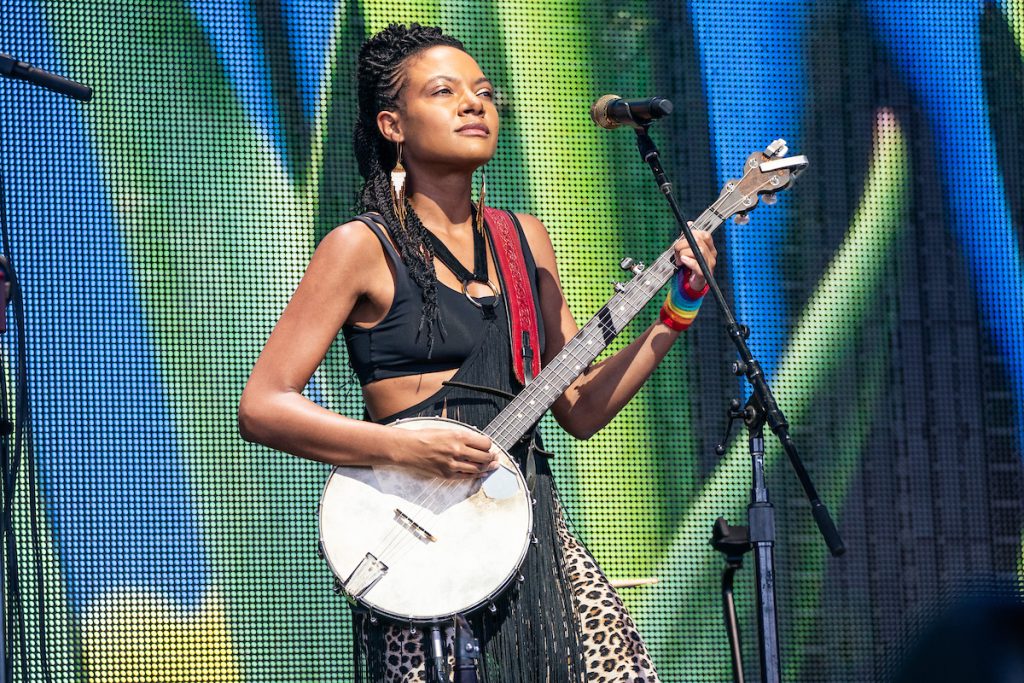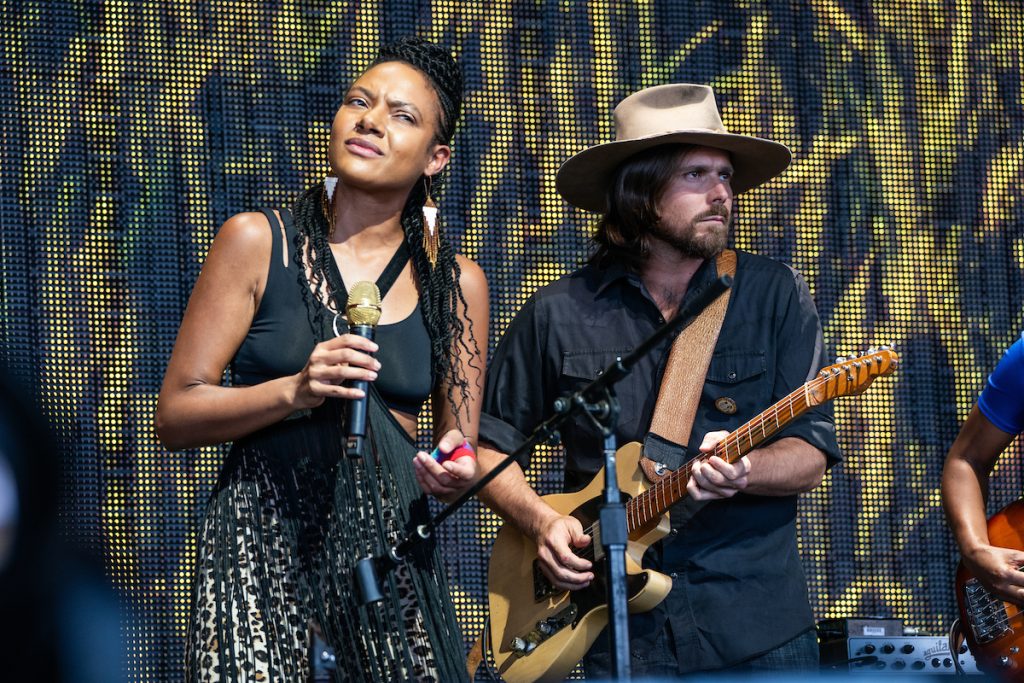 Nathaniel Rateliff and the NightSweats delivered another outstanding folk and Americana set prior to Lukas Nelson and The Promise of the Real. Nelson has come a long way since his appearances opening for BB King in 2009. "Sticks and Stones" and "Finding Yourself" were some of the performer's offerings. The set was amazing as usual.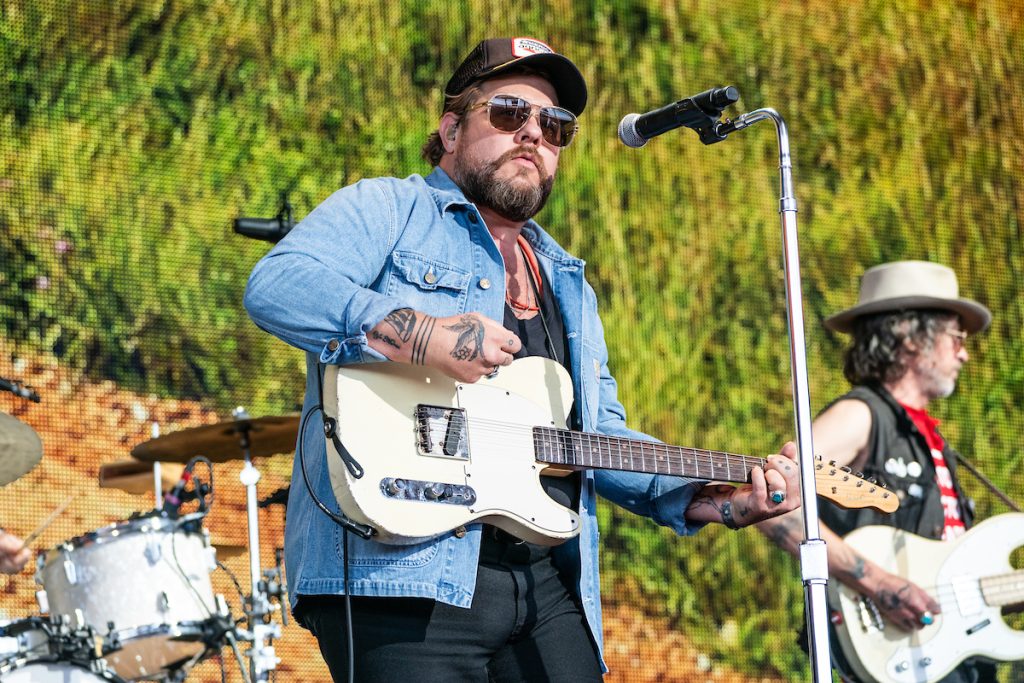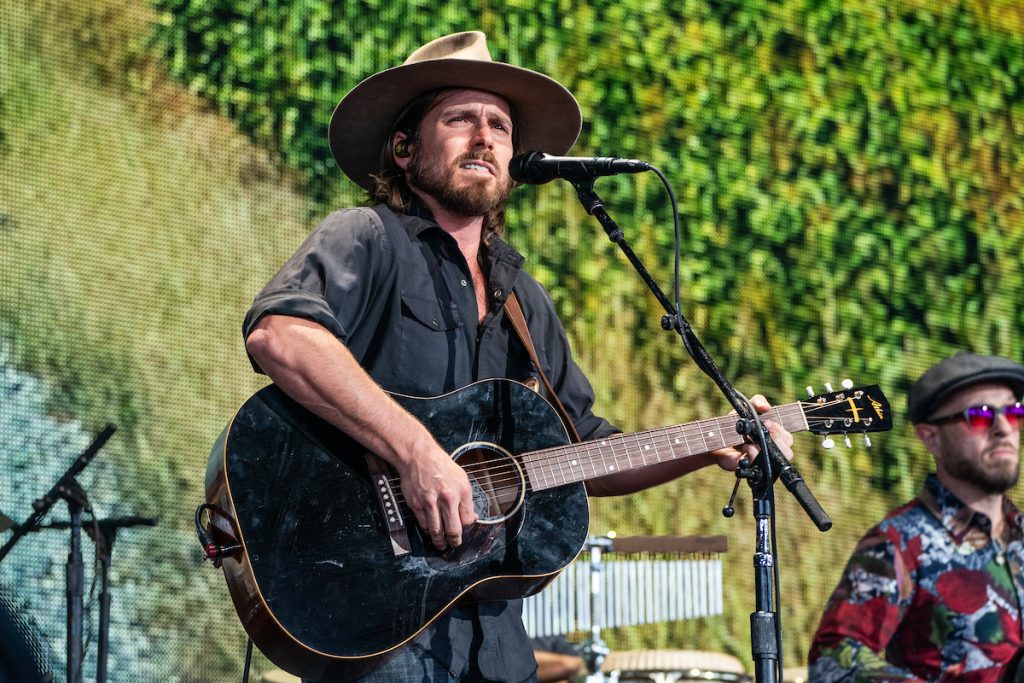 Bobby Weir and the Wolf Brothers bandmates included bassist Don Was, drummer Jay Lane, keyboardist Jeff Climenti and pedal steel guitarist Barry Siess. The band was joined by Sturgill Simpson as a surprise guest on guitar and Margo Price on vocals and Lukas Nelson on guitar. It was a three song set that started with an extended version of "Truckin'"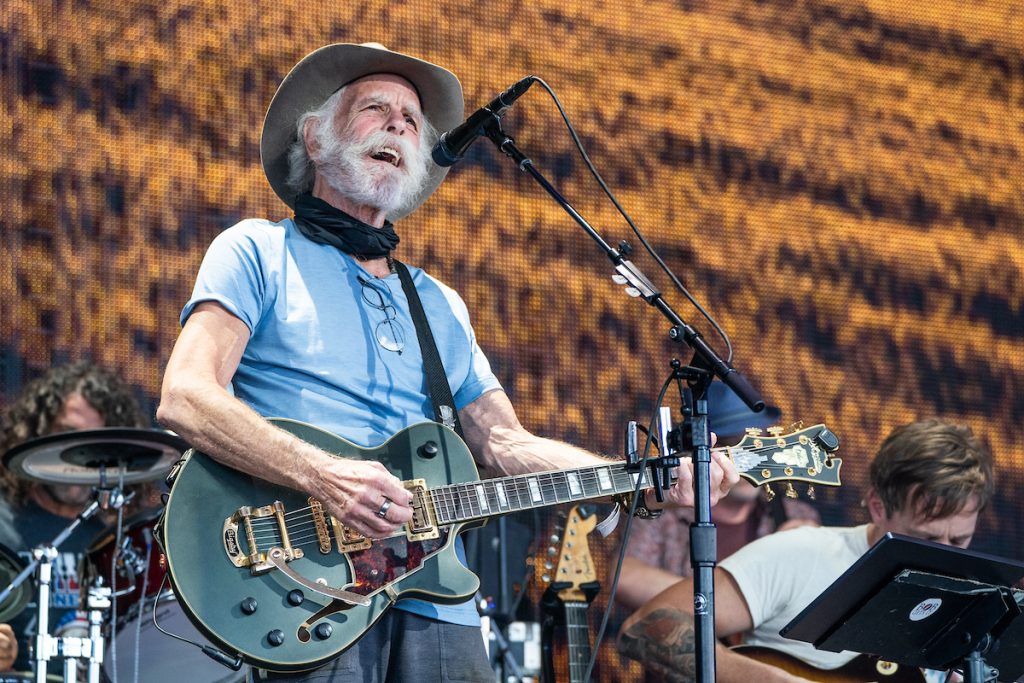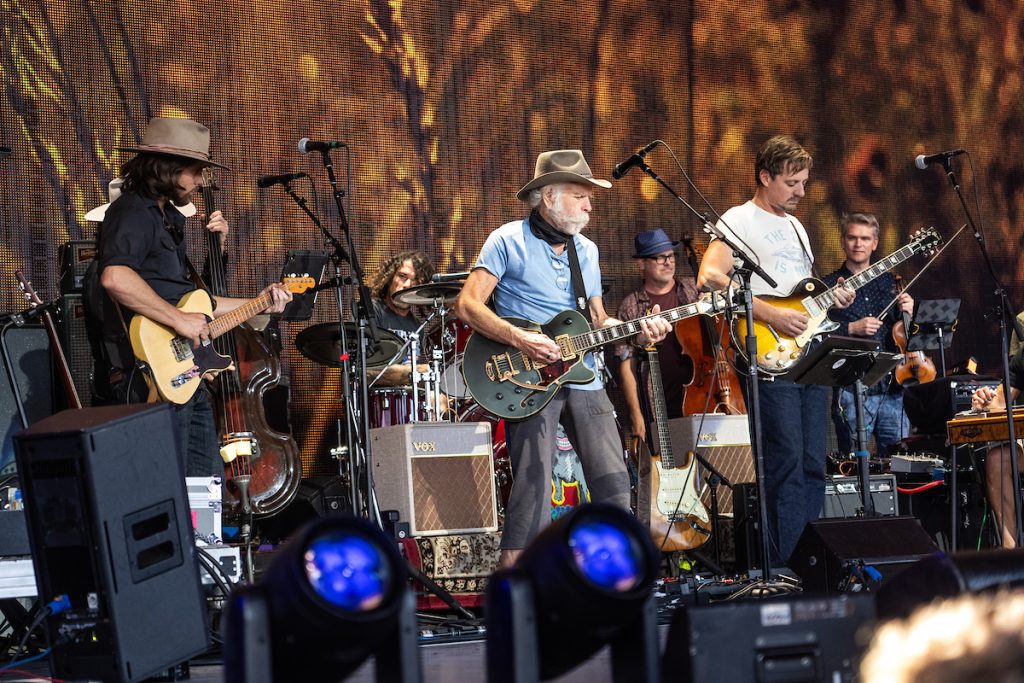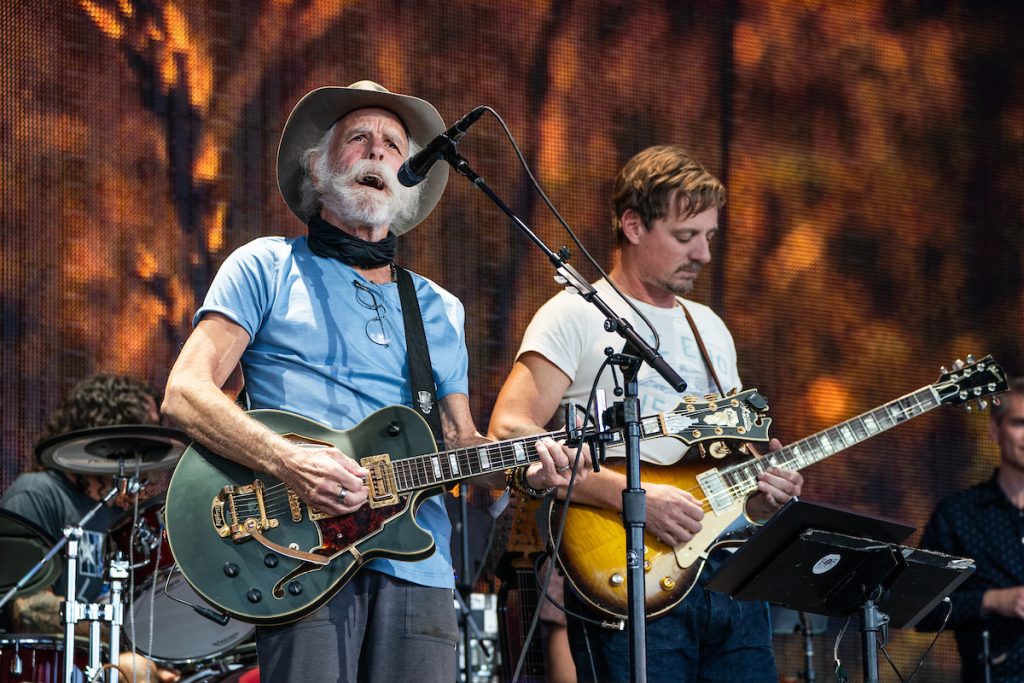 The Jim Irsay Band featuring Ann Wilson and Kenny Wayne Sheperd were up next with Wilson and Sheperd performing the bulk of the set, thankfully. Both entertainers are the best. Also session guitarist, Tom Bukovac, thrilled the crowd. Before Irsay started the music he also brought out football legend Edgerrin James and John Mellencamp to present Farm Aid with a $1 million donation check.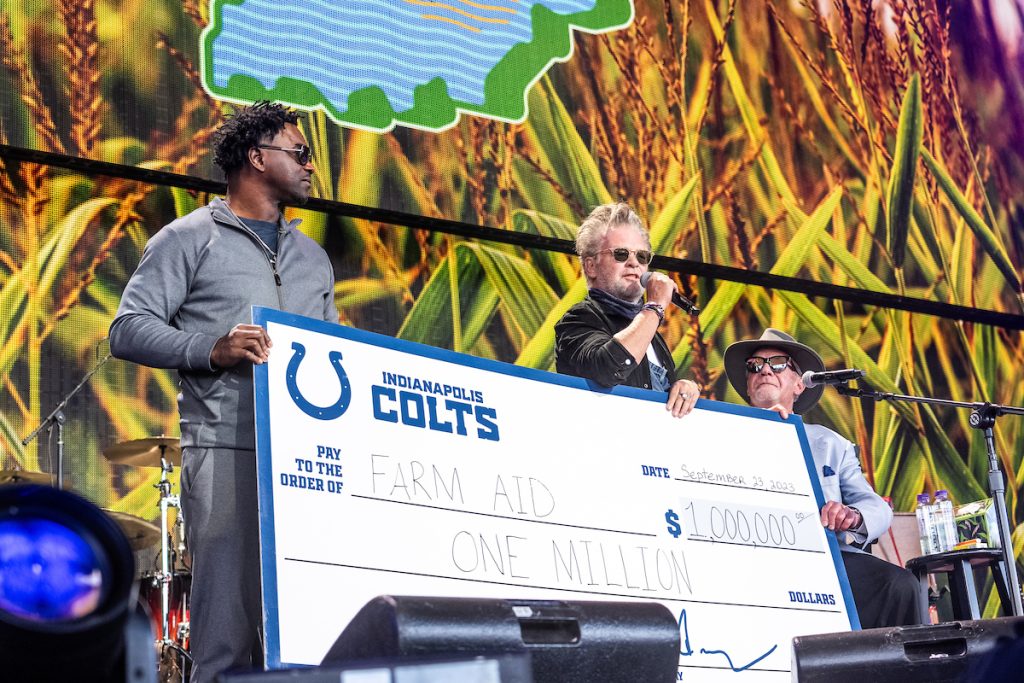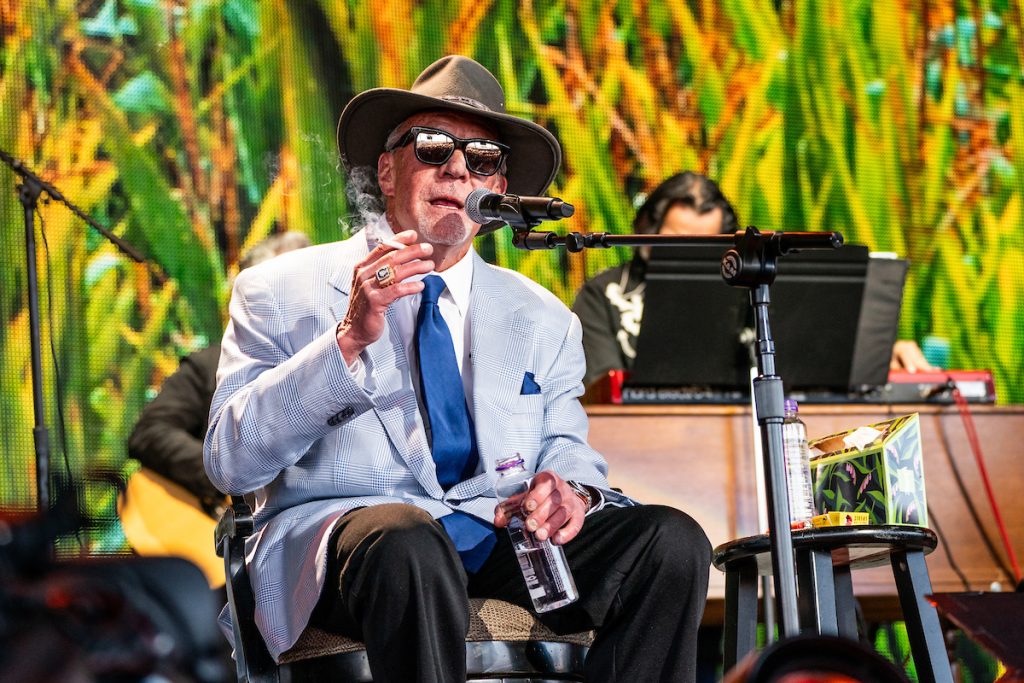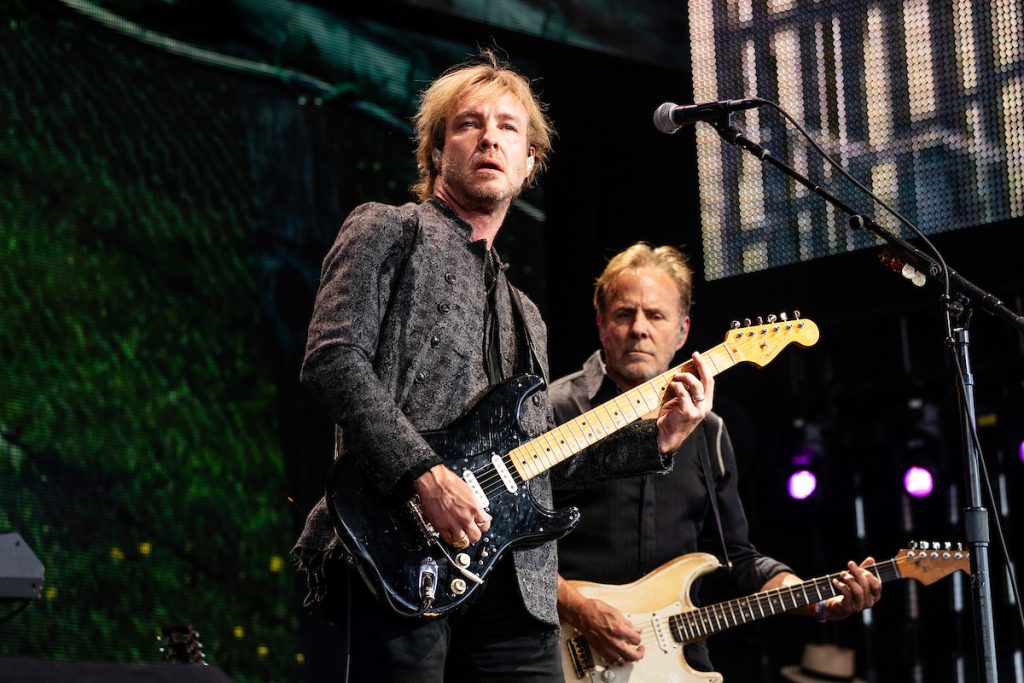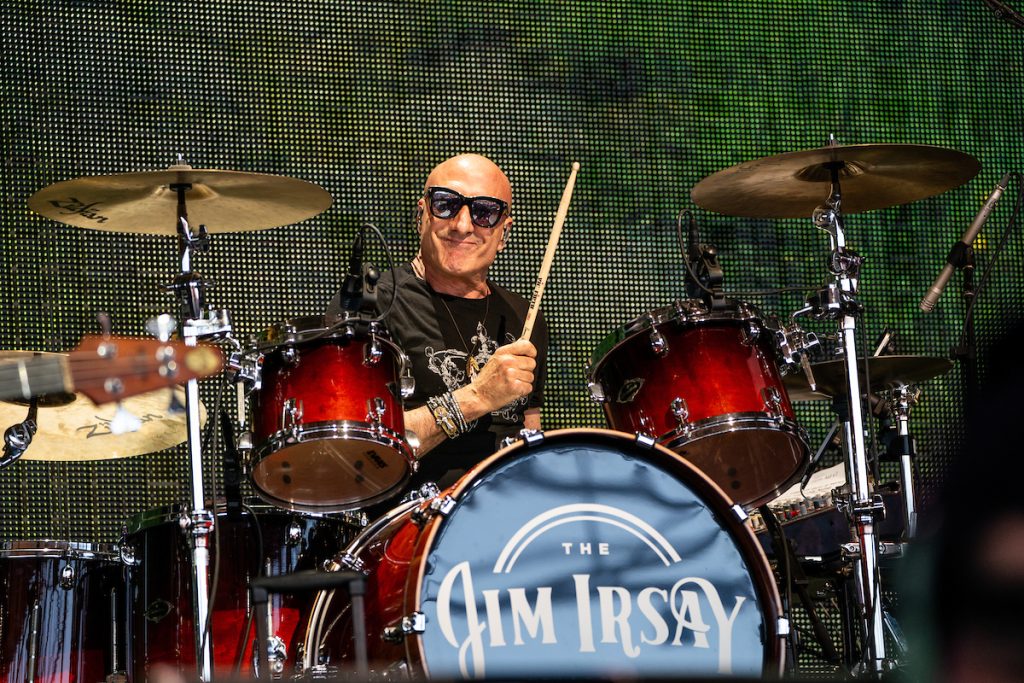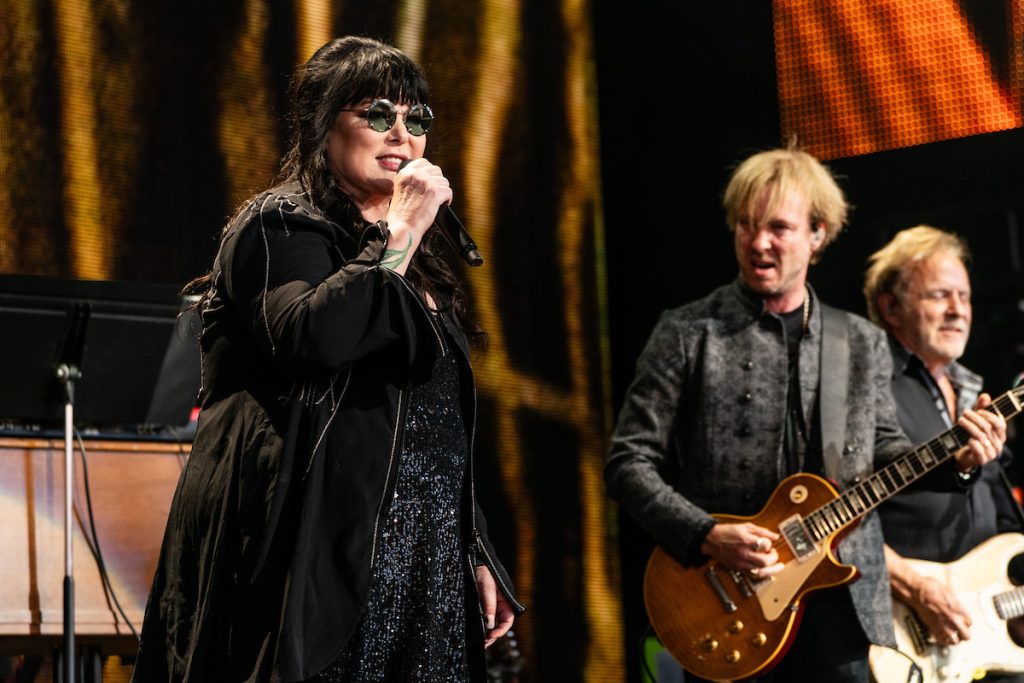 Margo Price followed with Sturgill Simpson sitting in during her set as well. They covered Simpson's "Life of Sin." "Paper Cowboy" and "Hurtin' (On the Bottle)" were extra treats performed.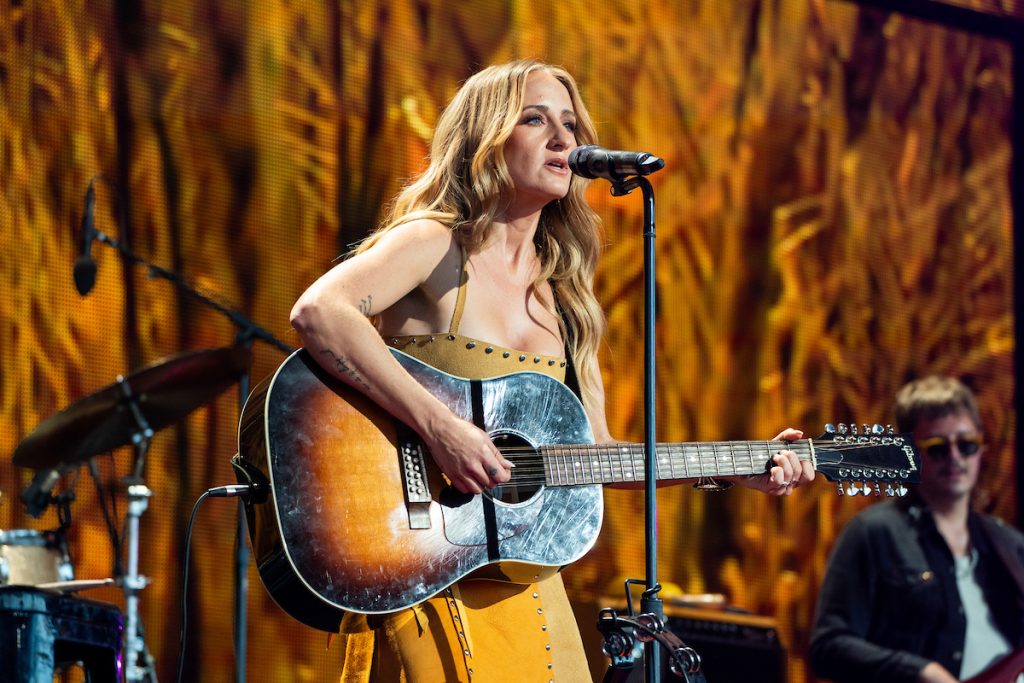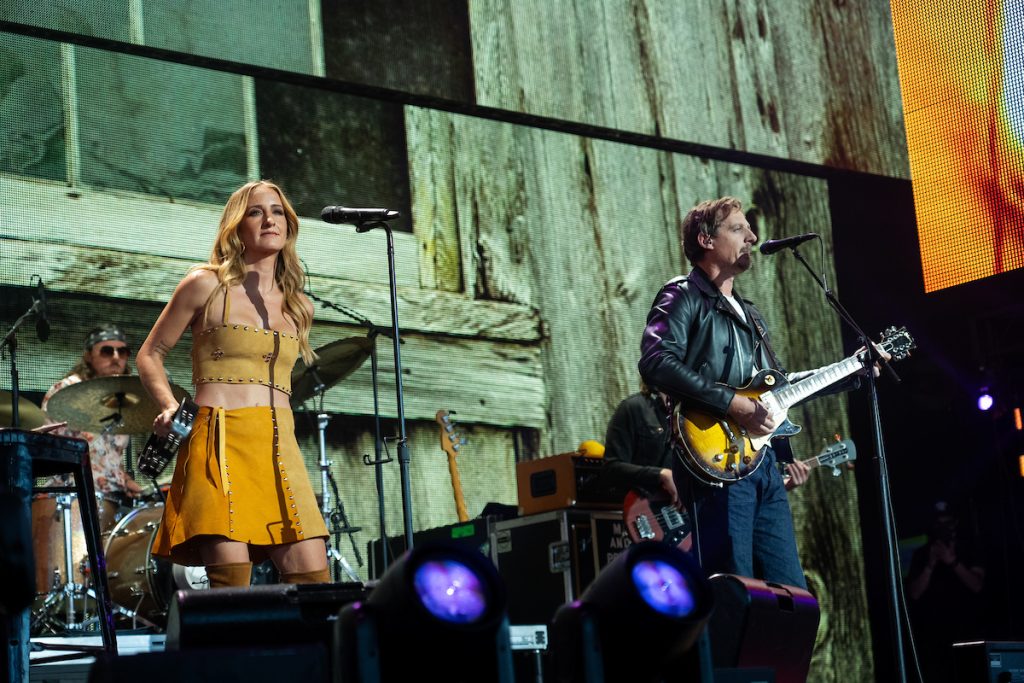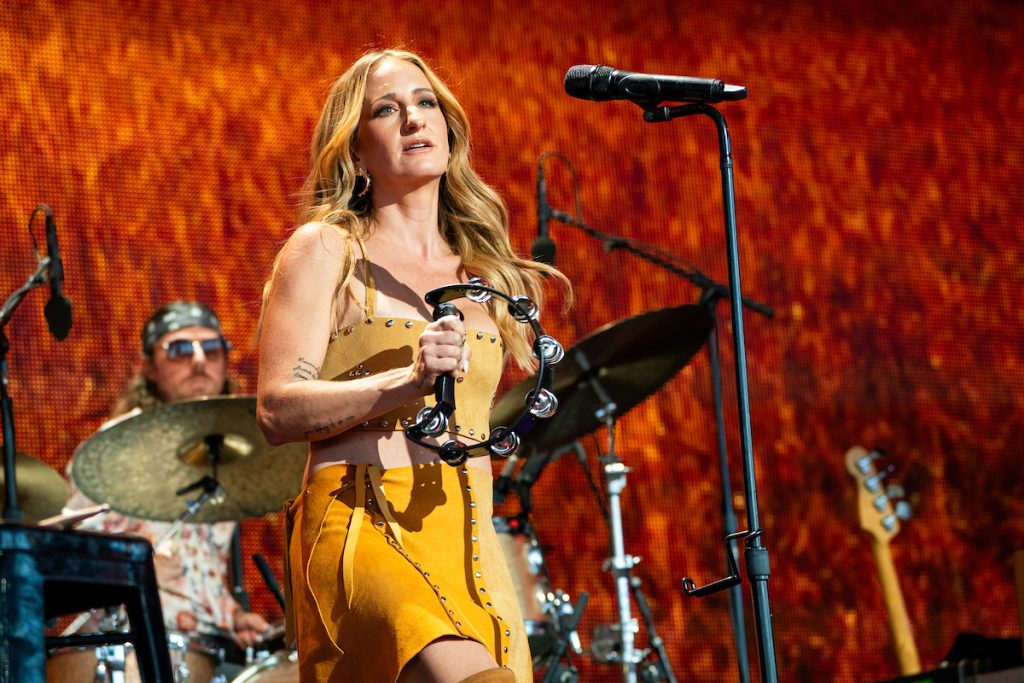 Dave Matthews and Tim Reynolds gave another spectacular acoustic set. It's always one of the best moments to see these two play classic Dave Matthews hits like "Satellite" under the perfect Fall night sky. The duo prior took the stage prior to homeboy, John Mellencamp, who gave the fans a run of his hit songs.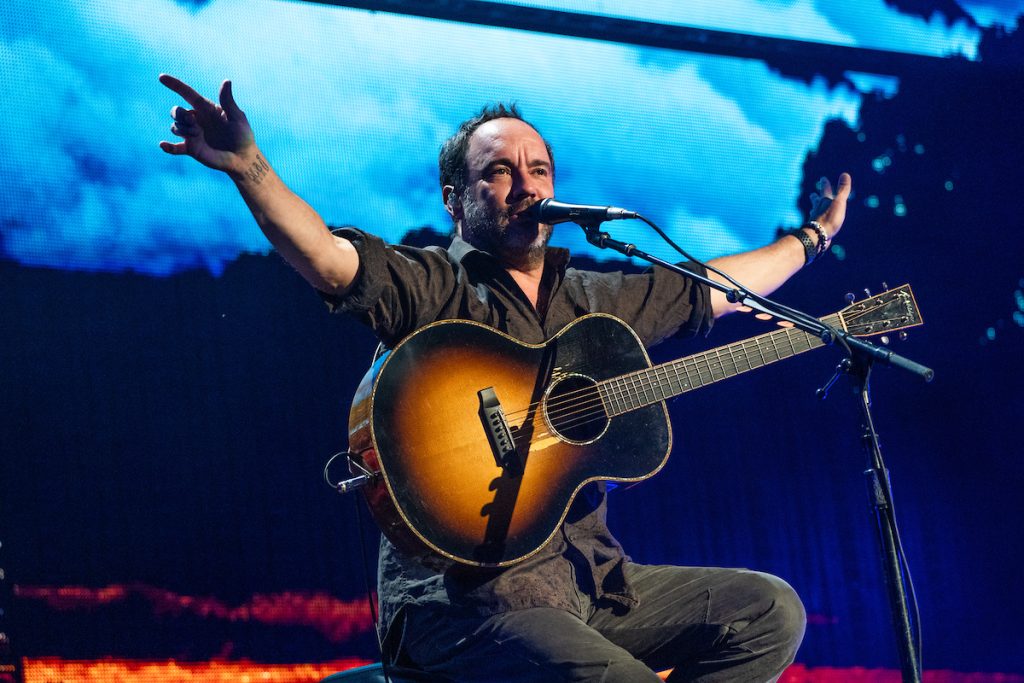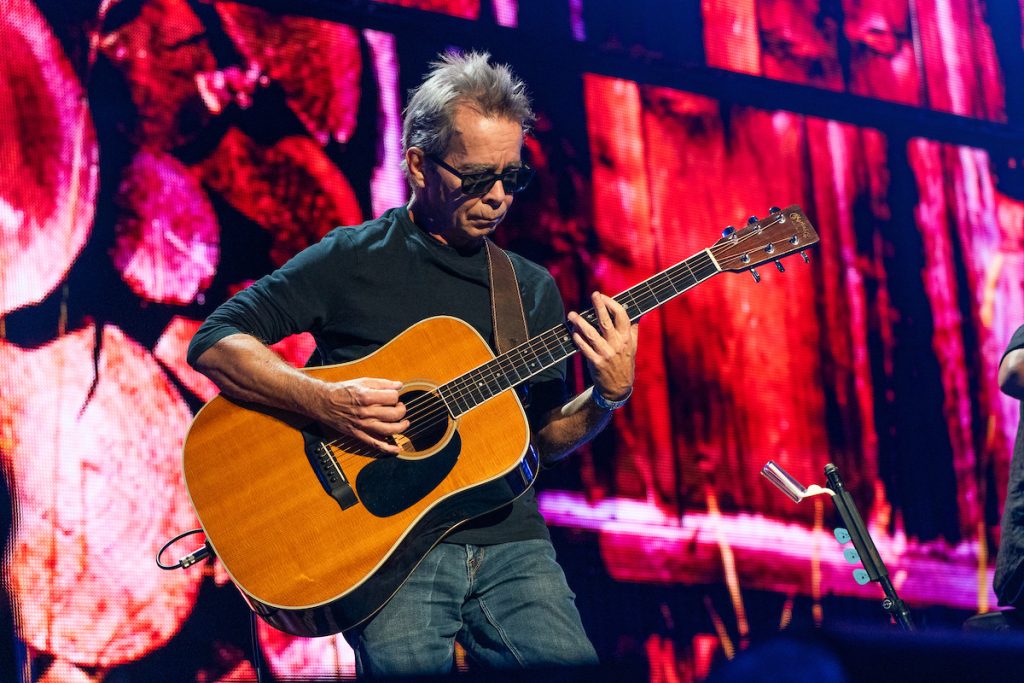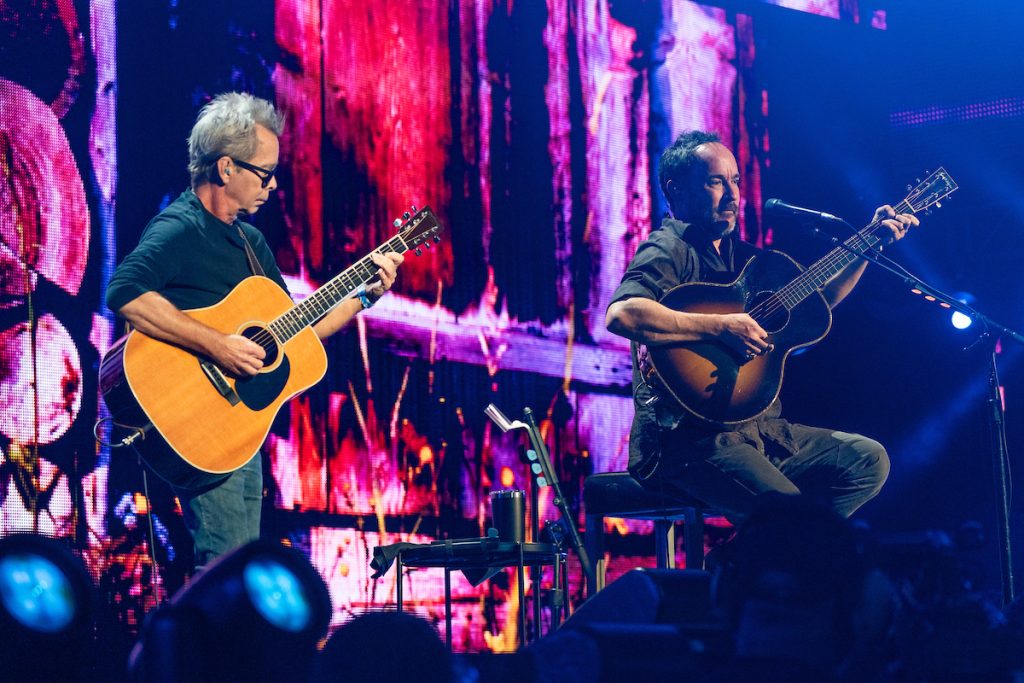 Once "Jack and Diane" was started, Mellencamp stopped the song to chastise the fans for not singing it right. It was all in good fun and I must say the fans knew the lyrics to all of his songs and his whole set was hit after hit as an artist singalong. It was definitely Mellencamp's home state crowd and he seemed to be loving every minute of being back home in Indiana for this special event.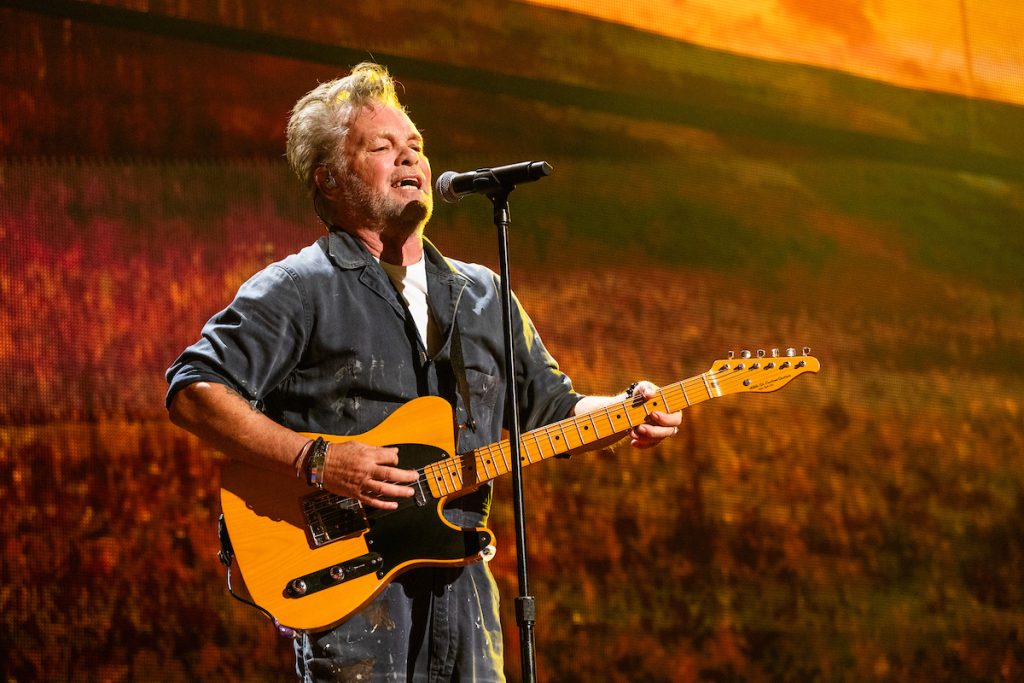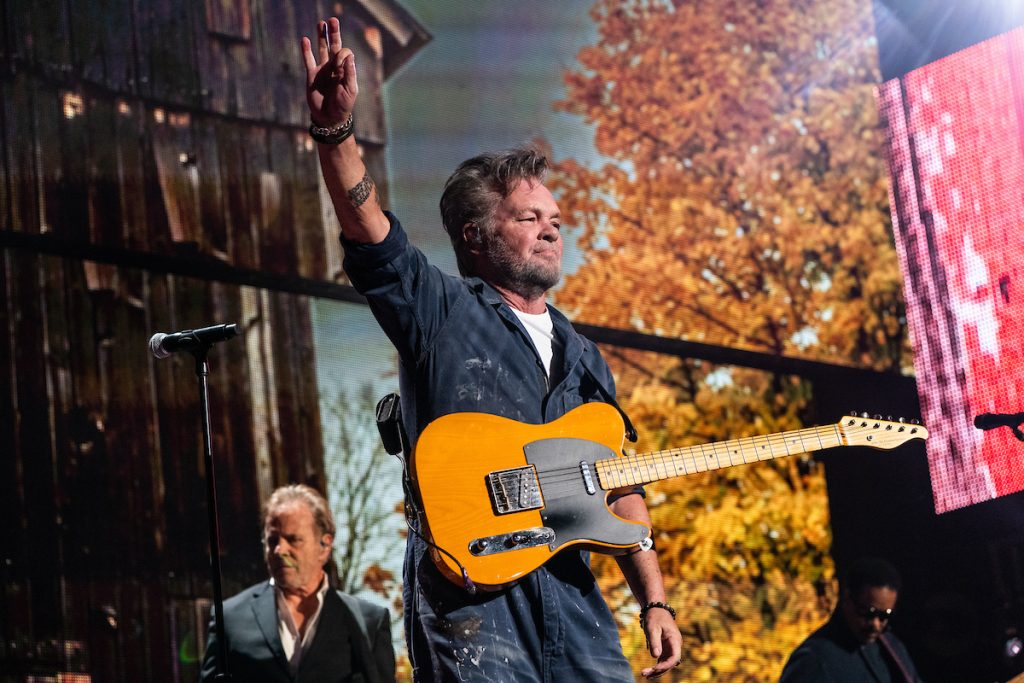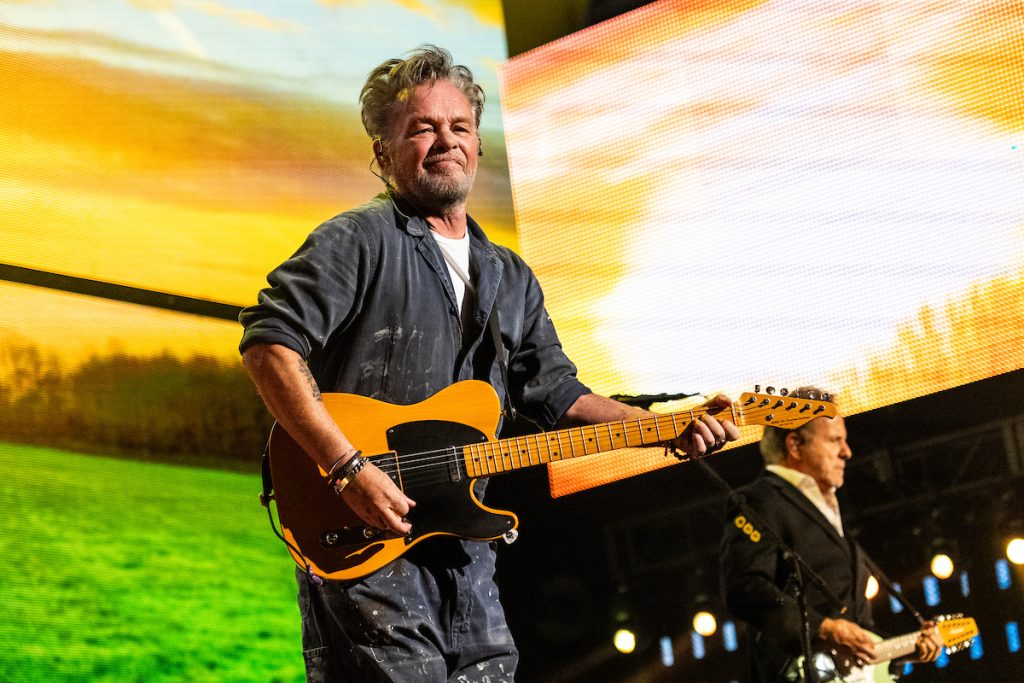 Neil Young's set was a solo set with Young playing harmonica and guitar as he walked around the stage. It has been three years since Young has made a live appearance at Farm Aid. He was very apologetic regarding his absence. Young at one point shouted,"What's your favorite planet?" and everyone roared back: "Earth!" The set seemed to be far too short with only four songs, granted they were long versions of the songs. The whole concert was behind schedule by about 45 minutes but one has to wonder if the set was cut short because of Bob Dylan being added to the list of performers.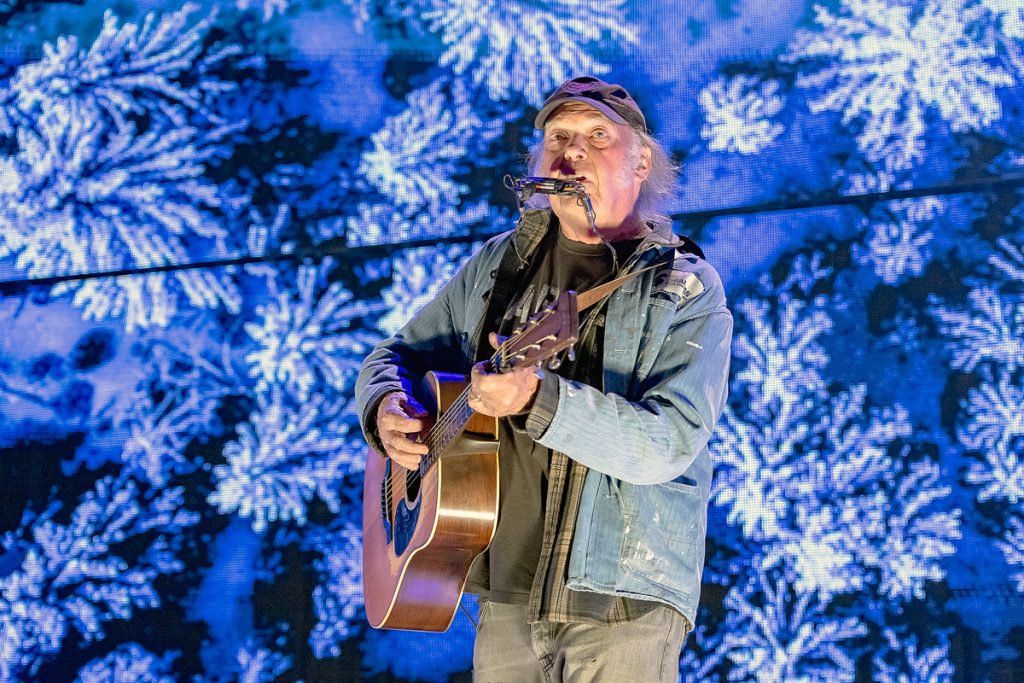 Dylan's surprise set was also short with only three songs including :Maggie's Farm," "Positively 4th Street," and "Ballad of a Thin Man." Dylan was accompanied by the Heartbreakers, Tom Petty's band, making his Farm Aid reunion with that band very special. He took the stage without uttering a word to the crowd. Dylan has been touring and has dates lined up for the Fall.
Willie Nelson and Family had the final set of the day and it was one of the best this reviewer has seen in many years. Nelson delivered exceptional guitar solos. It is always a special treat to see the living legend perform live. He was flanked by sons Lukas and Micah as well as Waylon Payne. Some songs performed were "Always on My Mind," "Mamas Don't Let Your Babies Be Cowboys," and "Texas Flood." Nelson's energy level could not have been higher and Farm Aid could not have had a better day of music.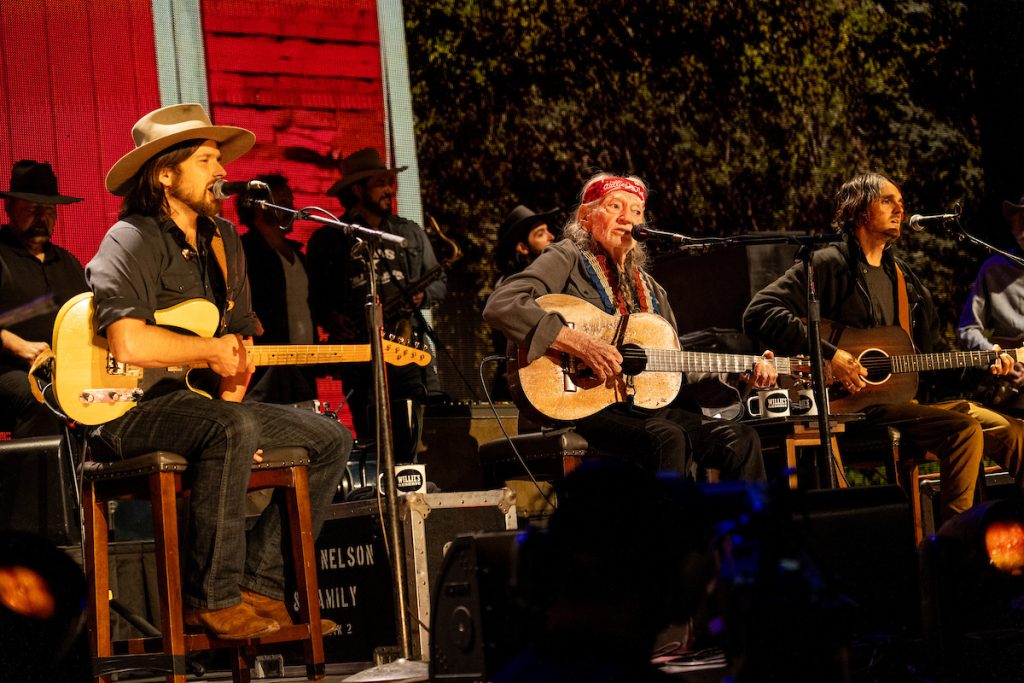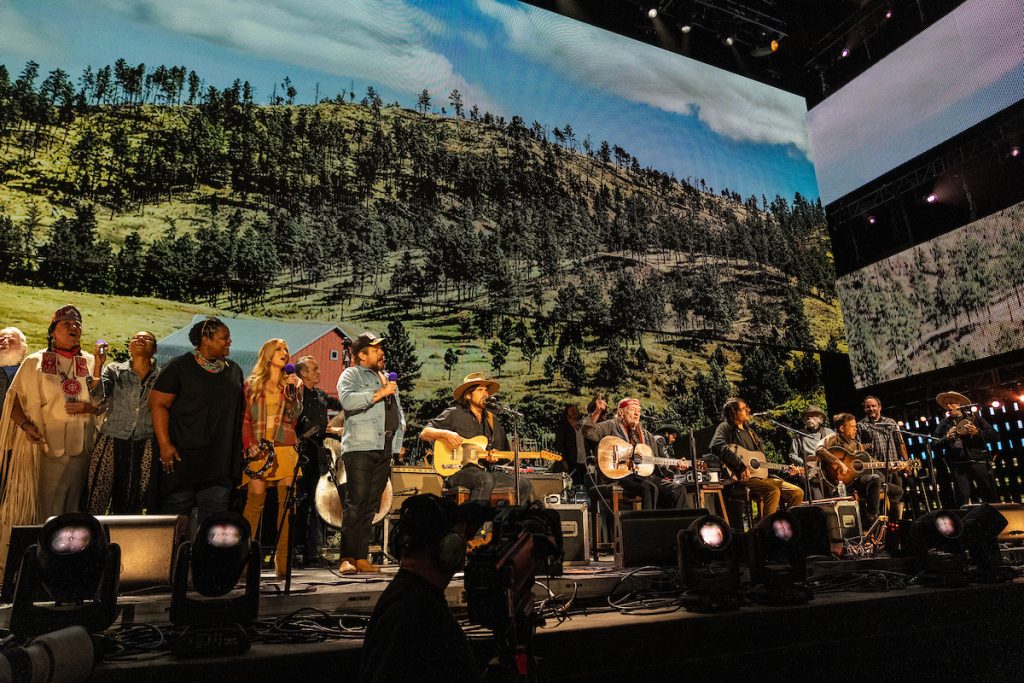 Nelson, Young and Mellencamp organized the first Farm Aid back in 1985 and the sold out crowd proved he festival is still going strong and the message is still needed today.
Words and Narrative by Mary Andrews